Ryo-na Temple of "Frog Temple" has also went to a frog's paradise, "Kagaya Temple" at Parents Temple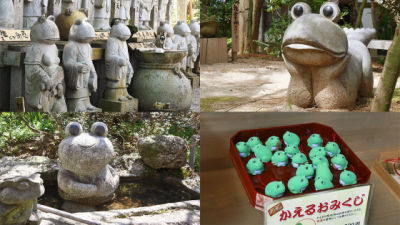 Because there are putting things to change in everywhere on the premises "Frog Temple"Ryojuji is a famous temple that tourists visit as unusual places in Fukuoka prefecture. I have actually checked what kind of things are with the temples with more than 5000 frogs and why, "Why did the frozen began to be placed?"

The address of Ryoji Temple is 'Yokosuka Oguri-shi Fukuoka prefecture 1728'. It can be reached from the Nishitetsu Tenjin Omuta line "Misawa station" in about 10 minutes on foot.

I came to the front entrance of the temple.



I'm waiting for you in a pose of afford, "I will change the water" in front of the gate.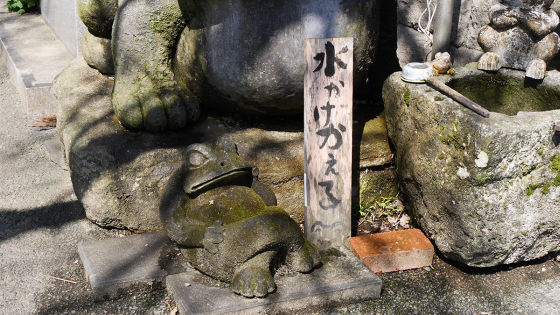 It seems my body is dry, so I poured water.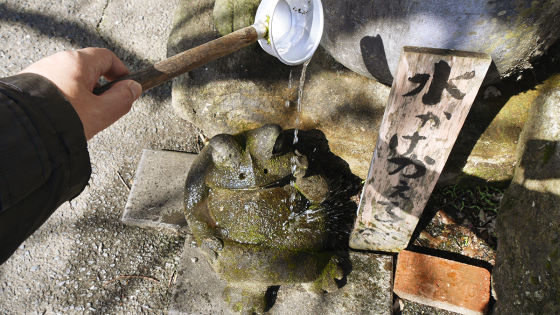 This "frogs on water" has green algae growing cleanly, and the froginess is increasing.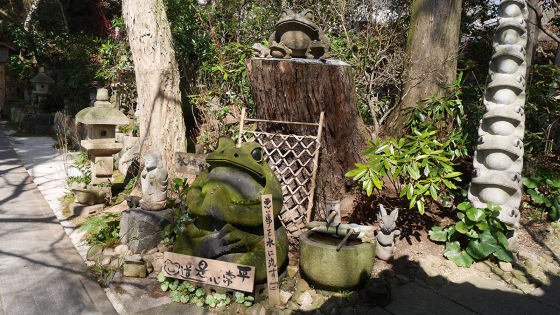 It is a totem pole style object that frogs right there. It seems there is no collapse as all are connected.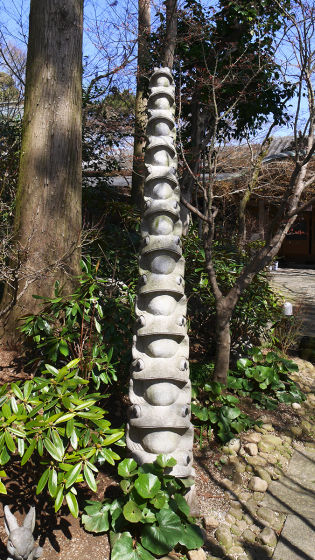 The normal Jizo which is not frog has become a changed pose.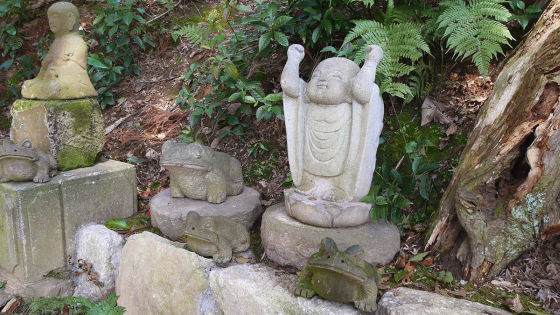 Signboards decorated around the precincts. These sentences and pictures are the ones written by the priests themselves.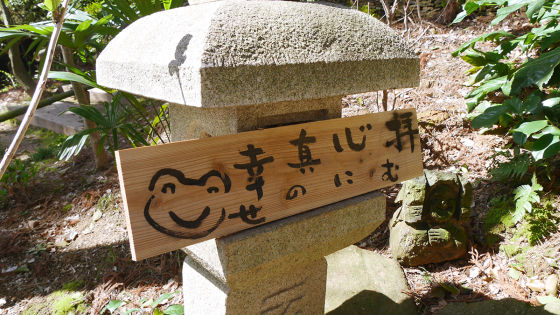 I came to a place in the main hall. It is "Seven Lucky Gods and Nanba Frogs" that lined up here.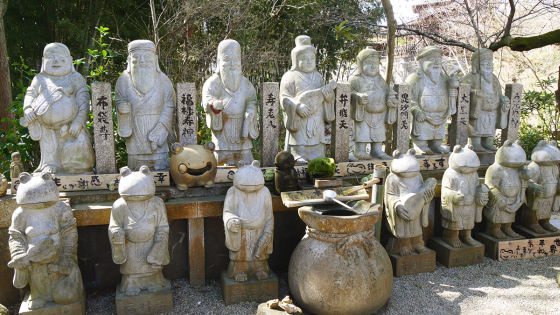 It is said that there is benefit when going through this frog's mouth.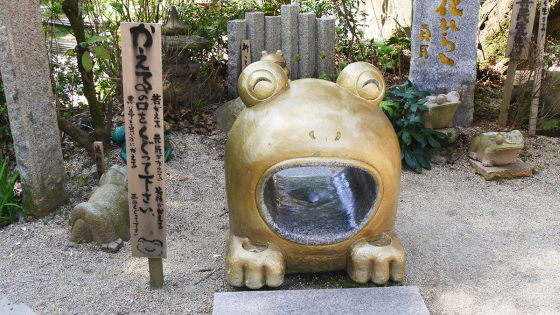 The legs of the person who challenged the undergarment also became legs of frogs.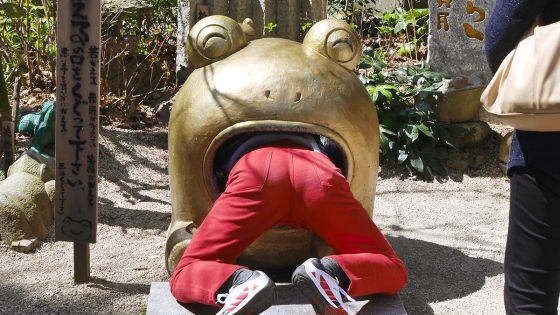 In the main hall, couples and families come to visit.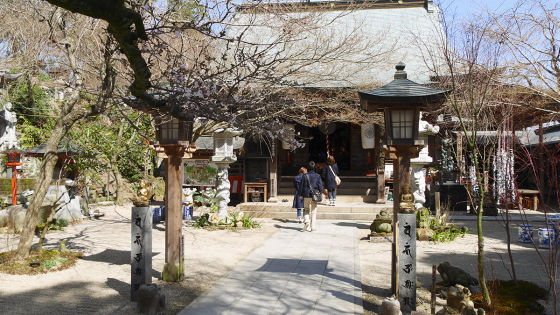 After visiting, to the place where souvenirs and bills etc. are sold beside the main hall.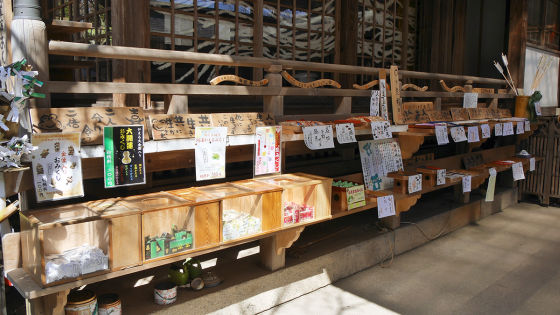 Frog Saidokuki is also a souvenir as an ornament of frogs.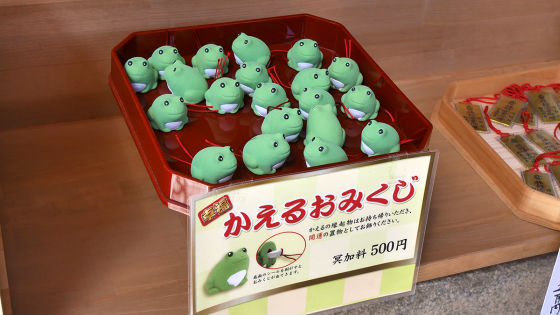 I bought "gold frog fake bait" with gold leaf.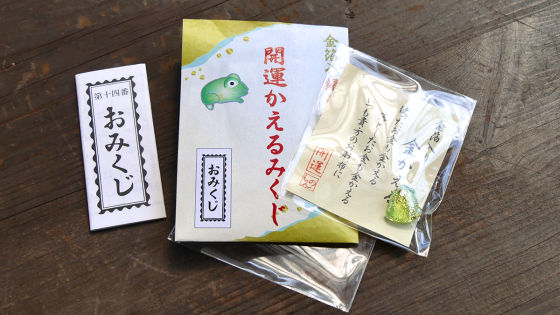 The result is "Sueyoshi."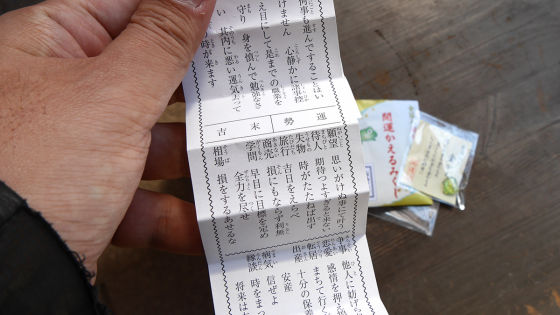 I am devoting amulets and changing fish. I will purchase an amulet that says that my parents will get it.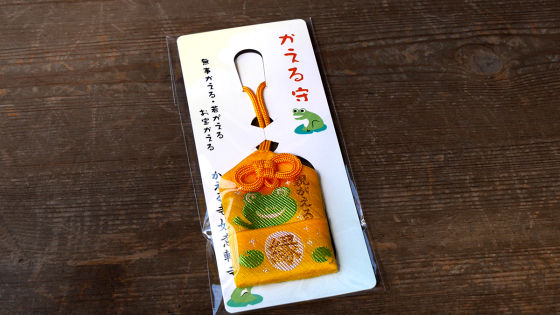 Going further back, there was a frog room. Trying to enter ......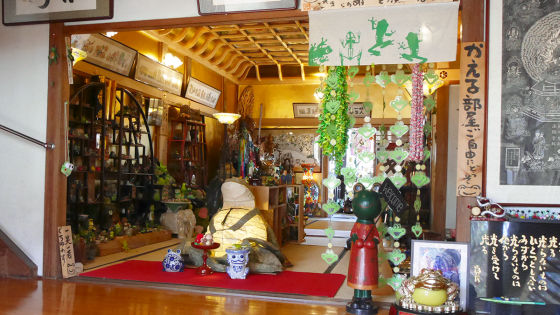 Furniture goods are placed in the room.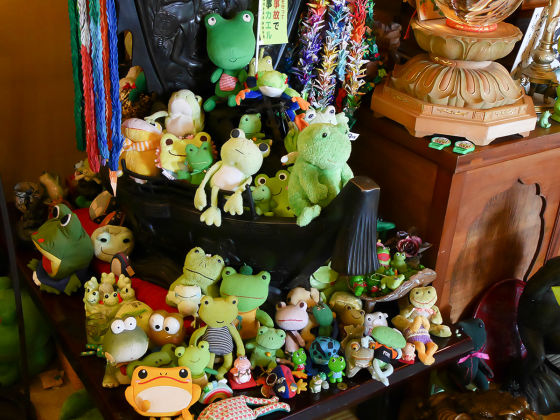 In the first place, "Why did you start to put on frogs?" That is not to say that the hobby of the prize has increased and it did not mean that it was "not only for elderly people, but also for young people to visit the temple From the idea that young people come to visit, and if teachings of Buddha etc. are conveyed, we can also prevent delinquency and crime etc. "From the idea that young people are also interested in I thought that I got a hint from the souvenir you found in China when I thought about how to do it.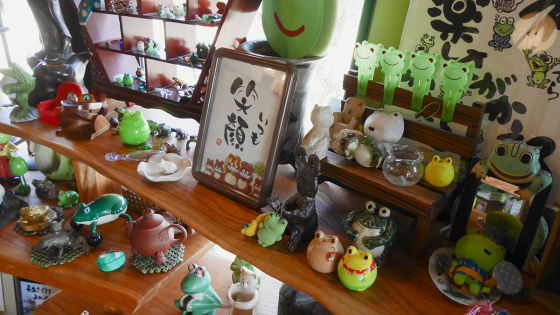 Twenty years ago, when I first started, there seems to be criticisms, but now it is known as a rare sight and is famous for visiting as many visitors come.



I will take a walk around the precincts again. Frog lurking in the water at the hand wash place.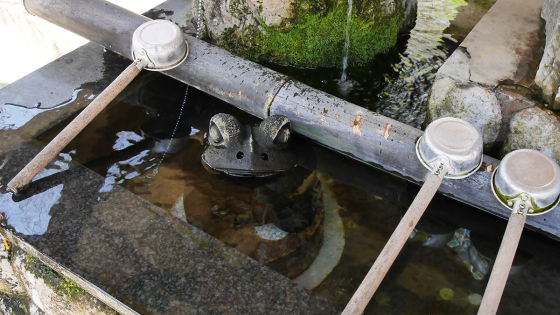 There was a frog replacing the pillar.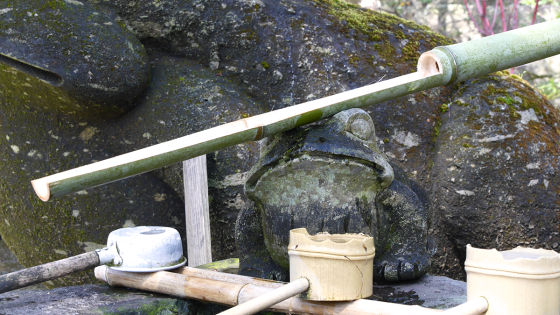 There is a large garden when going further back from a place of the main hall. Many frogs were waiting in the middle of the stairs, too.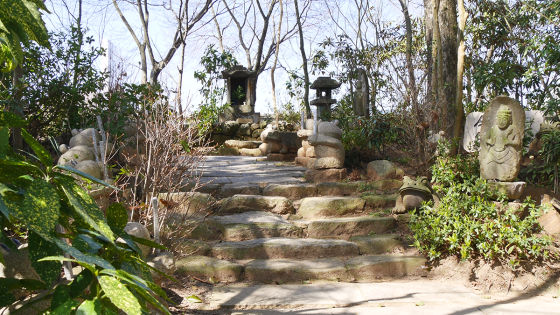 Each frog has an expression, and in hand we have a bill with messages such as "Ichigo Ichiru" "Energetically" written.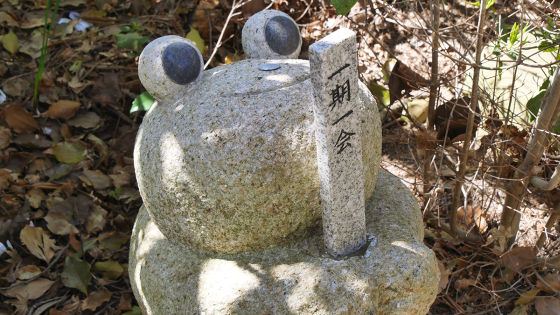 It seems that there is a frost in the rebellious period. I do not have any bills, etc. I'm masstood.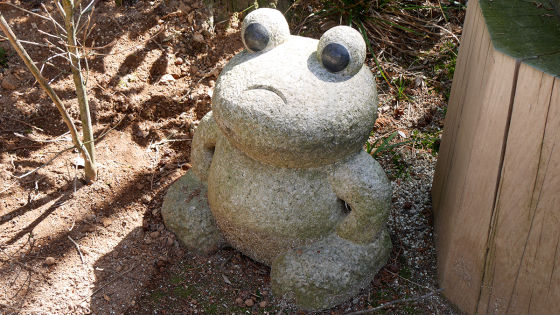 I change my pose with model standing.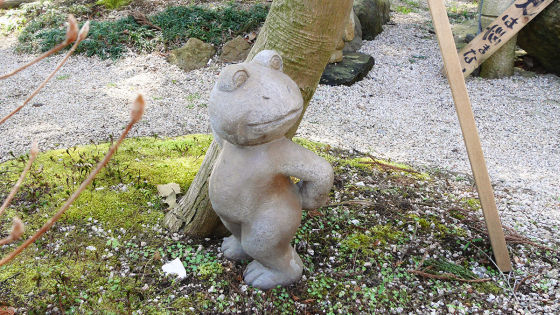 There are lazy poses.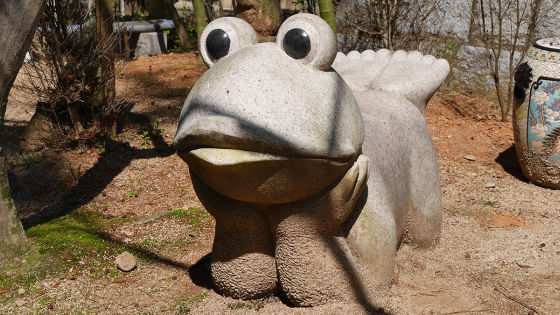 Going further back, there was a corner of "changing life".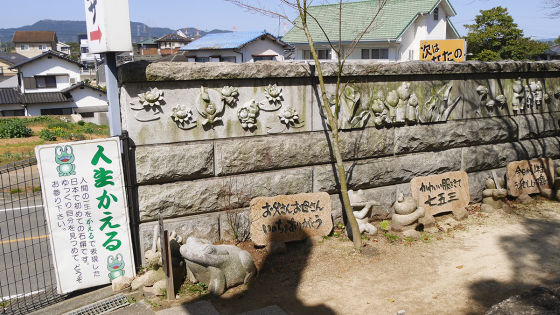 Mural paintings expressing the life of human beings are continued all the way by 108 frog reliefs.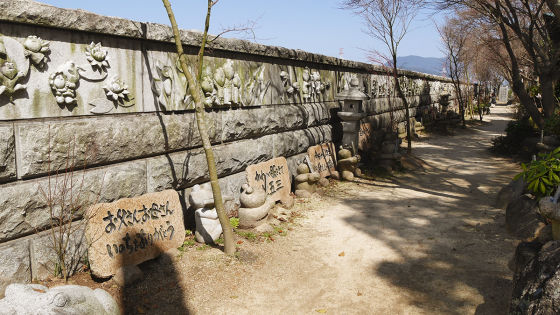 On the way, there was a stone board with a message written in a message similar to a milestone in life, and while reading while living a lifetime, nature and heart became warm.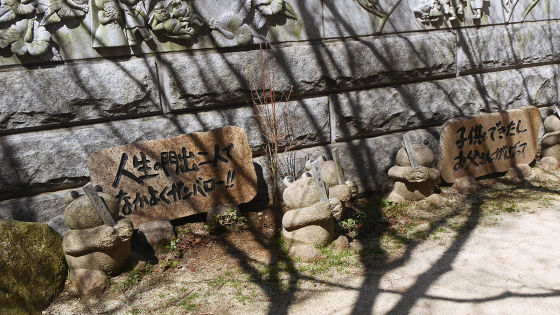 Other cute frogs that convey various messages from your occupation are lurking around.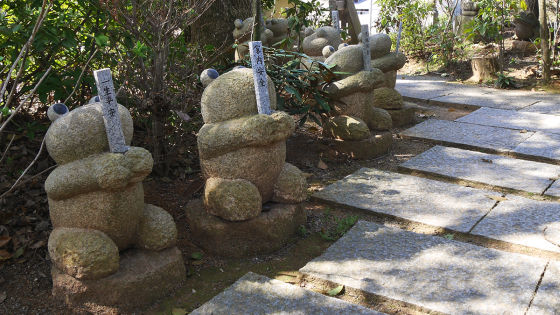 After finishing walking around Frog Temple, we head for "Kagawa Temple" at Parents Temple.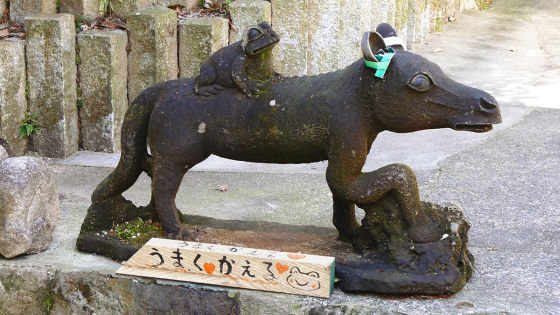 The place where Kagawa Temple "Shogyoji" is located is "Fujioka Prefecture Iizuka-shi Hiraga 401". It's about a 40 minute drive from Frog Temple by car.

Arrive at Kagawa Temple. Like frogs and temple, frogs will welcome you.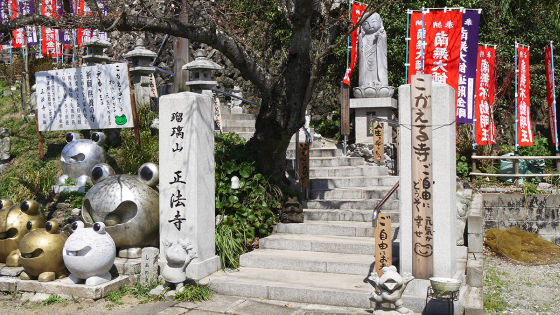 I will reach the main hall as I go up the stairs. There is not a large garden like a frog temple, and there are frogs side by side along the aisle.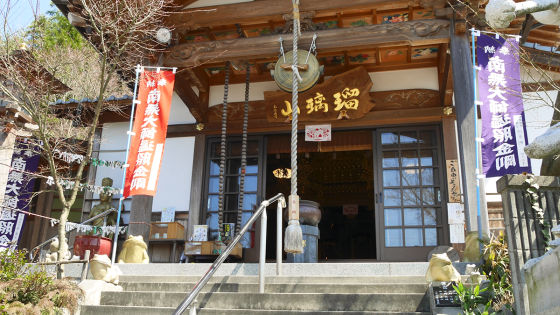 As you enter the main hall you can see beautiful pictures on the ceiling. It seems that three heart marks are hidden somewhere in many of these pictures.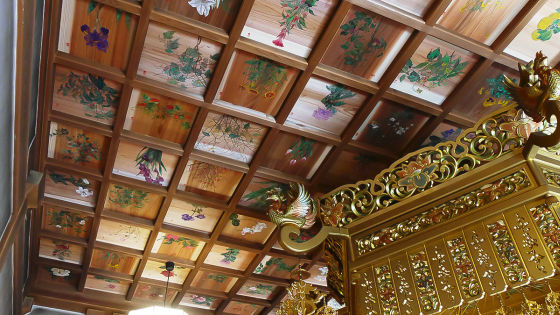 I will proceed according to the guide to "Kagakuen Room".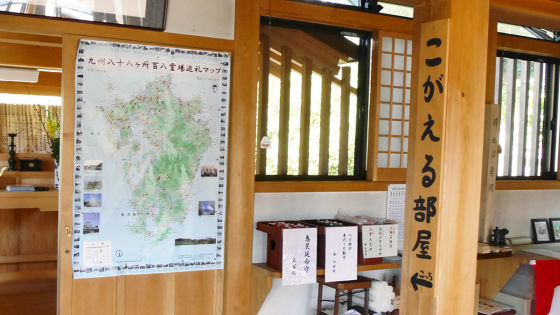 It is not as comfortable as a room to change, but there are plenty of frog goods. Tables and chairs are also prepared and it seems to be used as a break room and meeting place.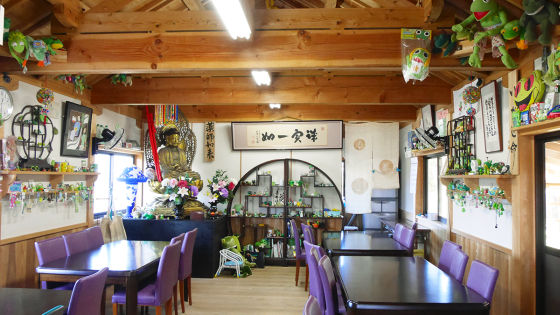 The original amulet is sold even at the Kageaku Temple.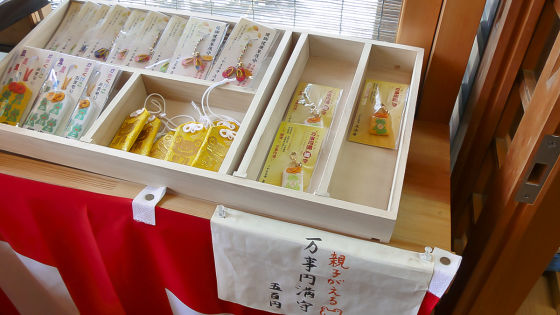 Amulet from the frog Temple that I bought earlier and the amulet of "I will have a child" bought at the Temple that I can find at the shrine temple.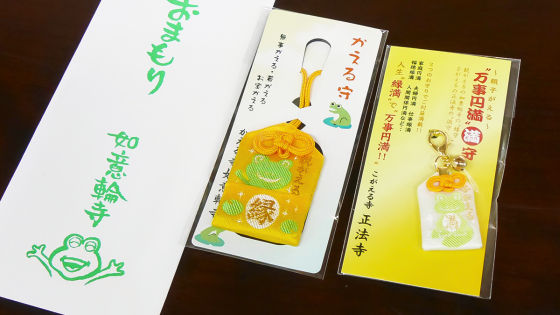 Actually, it is becoming a parent-child charm that two will become one amulet. It seems that the father of the frogs temple and the temple where it can be a real parent and child.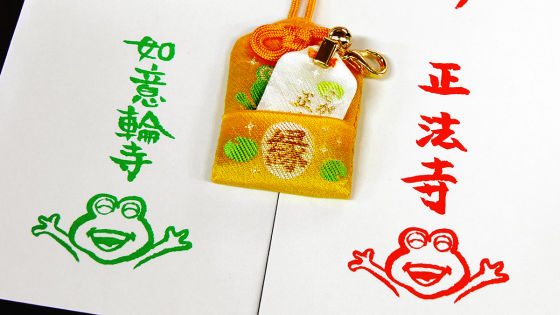 The Kaguera Temple can be slowly relaxed in a relaxed atmosphere without many people visiting like a frog temple. I was able to hear stories about the relationships and history of the temple and the Kagakuji Temple changing to a priest.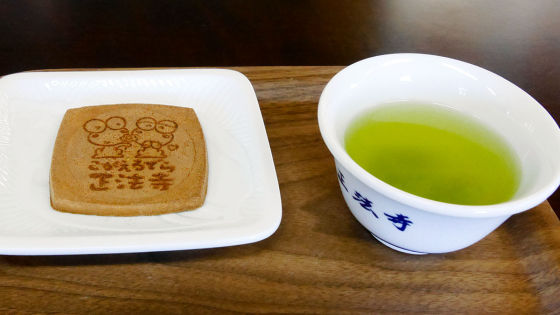 For fellows who like frogs it is just a place to say sacred ground. And there are not only many cute frogs but also signboards with warm language of the priest's duties, and it is a wonderful temple worth visiting as a place to give people cure. I understand.