Microsoft denies coverage of ad blocking by default on the new browser Edge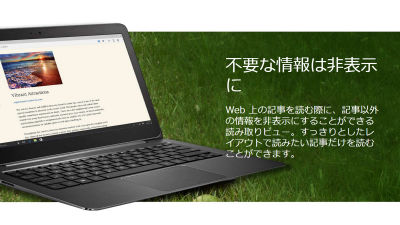 It was reported that one of the slides Microsoft issued will "add the ad blocking function to the browser" Edge "?" Microsoft officials denied Edge's ad blocking function implementation.

Microsoft plans to build ad blocker into its Microsoft Edge browser | ZDNet
http://www.zdnet.com/article/microsoft-plans-to-build-ad-blocker-into-its-microsoft-edge-browser/

Apple's mobile Safari and "Opera beta 37"There is movement to install ad blocking function on the web browser itself. Some reports were reported that Microsoft's browser "Edge" for Windows 10 might also follow this move.

The beginning of the thing is the following one slide.Build 2016It is displayed in the introduction of the road map of the Windows 10 2016 anniversary update (code name "Redstone") indicated by.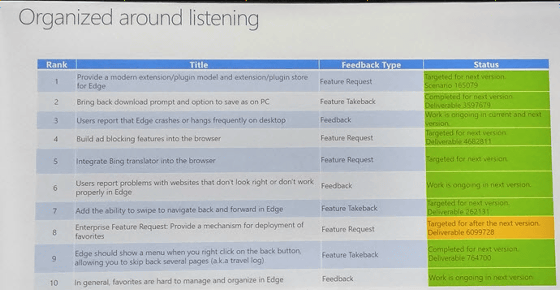 The fourth in this list has the description "Build ad blocking features into the browser", and he called a conjecture that the ad blocking function will be added to Edge.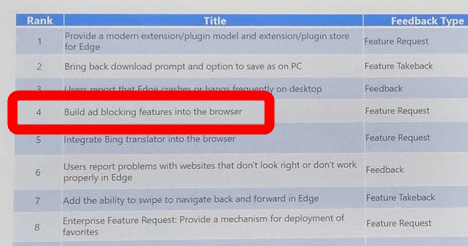 However, on April 1, 2016 Microsoft's senior program managerJacob RossiHe tweets as follows and denies this rumor.

We are not building a native ad blocker within MS Edge, but we will support third party ad blockers like AdBlock and AdBlock Plus

- Jacob Rossi (@ jacobrossi)March 31, 2016
We are not building a native ad blocker within MS Edge, but we will support third party ad blockers like AdBlock and AdBlock Plus
(We have not developed the native ad blocking feature for Edge, but we support third party extensions such as AdBlock and AdBlock Plus)