Important posts are displayed at the top in Instagram's feed and are expected to be changed to specifications like Twitter and Facebook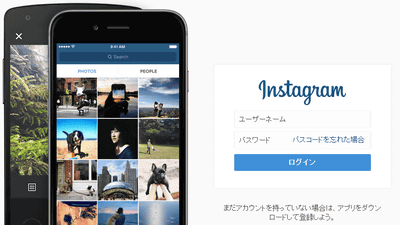 Twitter at the top of the timelineImportant new tweetsFixed display on Facebook, unique postings on Facebook to display posts related to users in news feedalgorithmWe are also adopting. Of photo and video sharing serviceInstagramAlso announcing the specification change "display important pictures and videos at the top of the feed in the future".

See the Moments You Care About First - Instagram Blog
http://blog.instagram.com/post/141107034797/160315-news

Instagram May Change Your Feed, Personalizing It With an Algorithm - The New York Times
http://www.nytimes.com/2016/03/16/technology/instagram-feed.html



In the past, Insagram's feed has shown photos and videos in order of earliest posting date, but due to an increase in the number of users of Instagram, it becomes difficult to read all the photos and videos of all the users who follow I am coming. As a result of Instagram's survey, it seems that users have missed 70% of feed on average. In other words, there is a possibility that you have passed through important pictures posted by friends and favorite artists without noticing.

Therefore, in order to improve the user experience, Instagram announced that it will change the display order of the feed to "the order in which users consider importance high". In the future, the display order of photos and videos on the feed will be decided based on information such as "content that the user is likely to be interested in", "relationship between users", "posting date and time". For example, when a favorite musician posted a live video, posts are displayed at the top of the feed in preference to new ones with the posted date and time, so they are displayed at the top of the feed until the user opens the Instagram, so interest You will be able to check without missing posts with.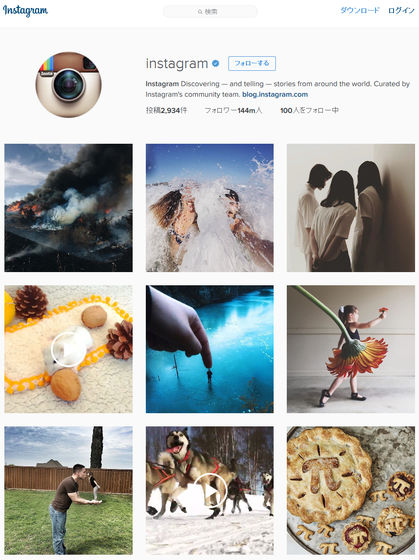 In addition, it is said that changes in the display of the feed will be implemented within the next few months.