I ate "Classic bacon and egg cheeseburger" of freshness "this royal road" sandwiching roasted cheese and bacon · fried egg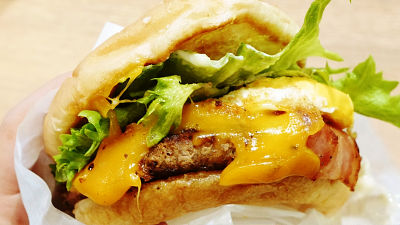 Plus fried egg and bacon for juicy patty of quarter pound, match the rich mayonnaise 's richness, it can also be said that it is the royal road of a hamburger "Classic bacon and egg burger"When"Classic bacon and egg cheeseburger"Freshness Burger will be available from March 16, 2016. It was a new product in Freshness Burger 's classic label for the first time in five years, so I've actually eaten it to see what the finish is.

Classic label New menu for the first time in 5 years! "Classic Bacon Egg Burger" "Classic Bacon and Egg Cheese Burger"
http://www.freshnessburger.co.jp/about/Information.html#01_0314

Arrived at Freshness Burgers.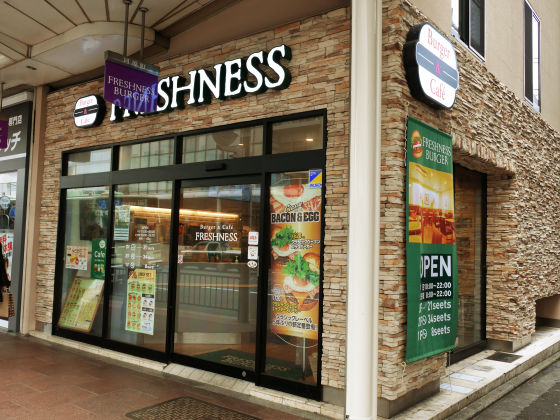 Enter the shop and order classic bacon egg burger and classic bacon and egg cheese burger at once.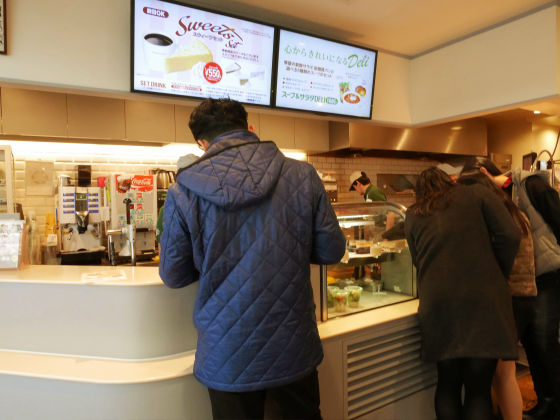 In Freshness Burger, since the product is made after ordering, we only receive drinks first and wait a while.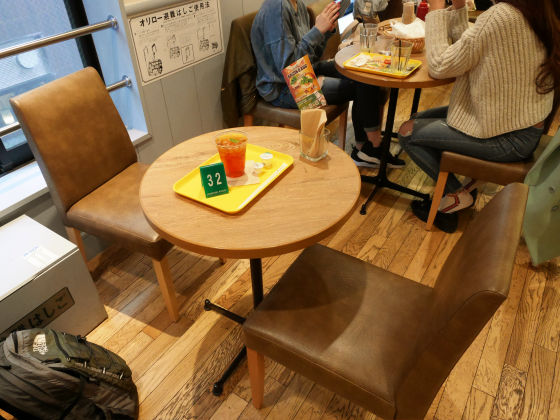 I waited for about 10 minutes and two burgers were delivered.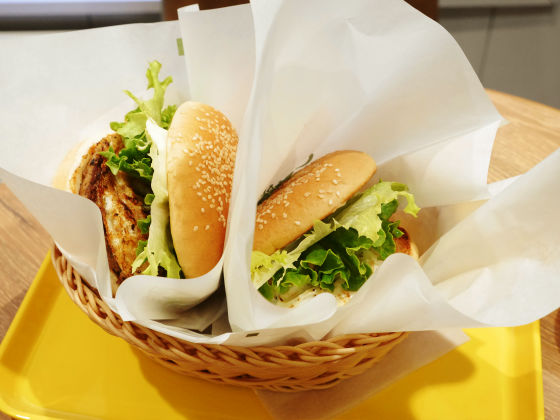 So, first I will look at the classic bacon egg burger. This is about the size when compared with iPhone 5.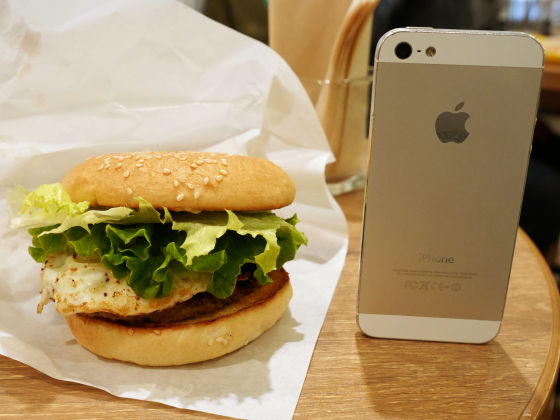 The diameter is like this.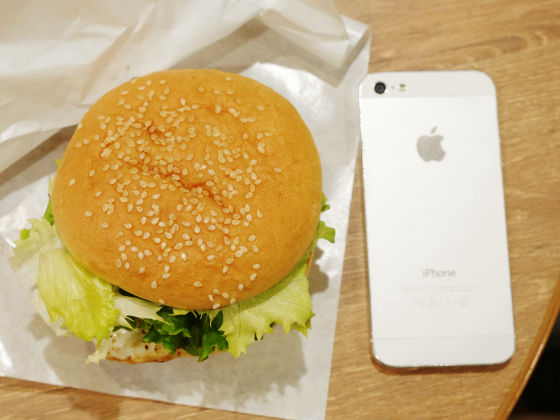 There are plenty of mayonnaise under the buns ... ...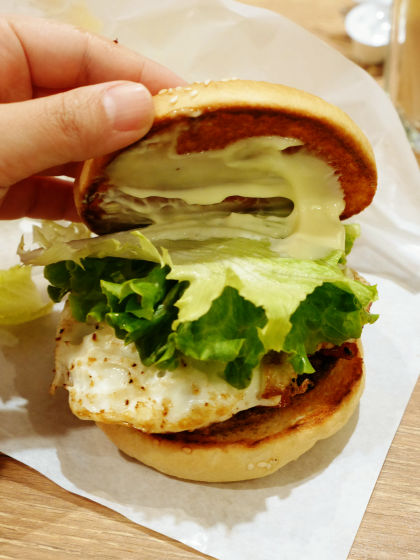 Eating fried eggs under lettuce is not semi-ripe, it is baked hard.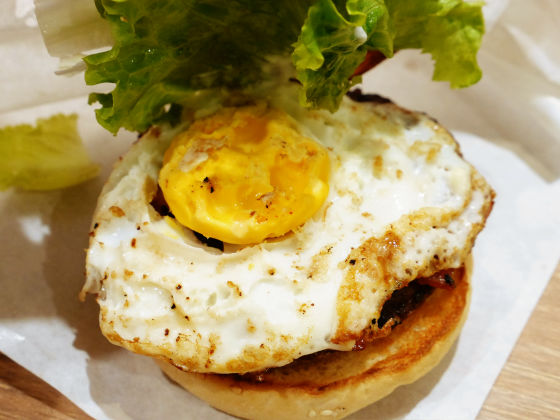 Bacon was sandwiched between fried eggs and patties.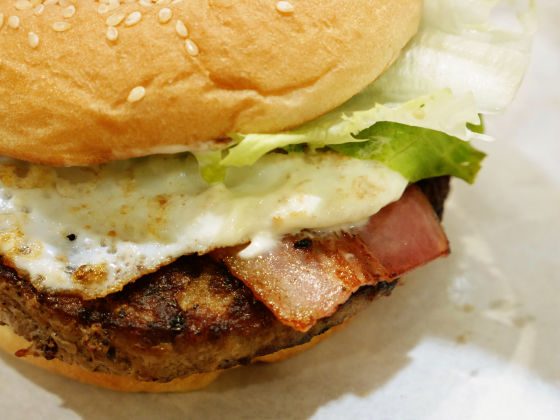 So that's Pakuri.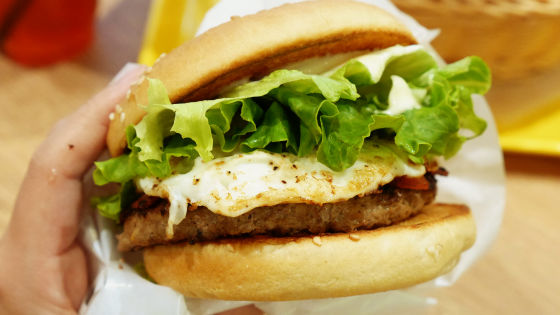 When eating it, a juicy patty full of juice and meat juice and a mellow mayonnaise with moderately sourness spread in the mouth.Classic BurgersLike sliced ​​onions, pickles, tomatoes etc. are not used, so vegetables are not very fresh, but as much as that, two bacon plus fragrance, which makes me feel junky chewiness It was. Also, although the buns are fluffy, since the inside is burned, there are also touching teeth which are crispy, you can also enjoy the difference in texture with lettuce of Shakijaki.



Next, I will eat classic bacon and egg cheeseburger.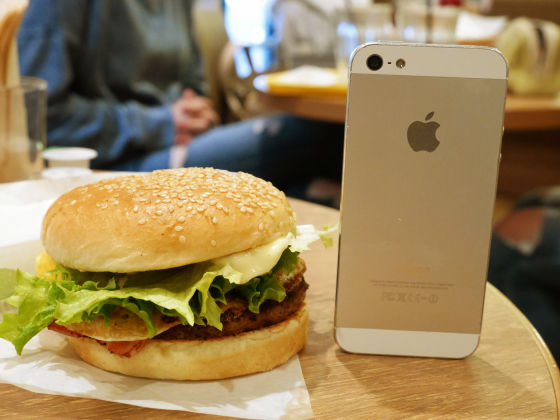 This is a classic bacon egg burger plus cheese. The cheese melted out from the edge of the burger.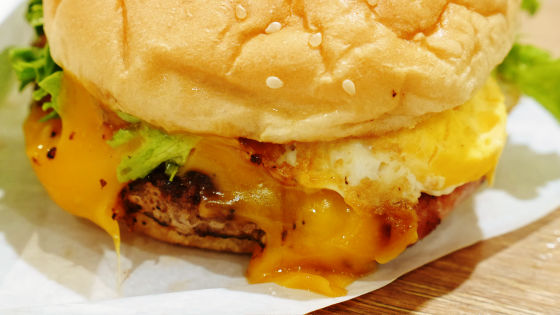 I will get you with Gabri.



Patty's juicy, mild mayonnaise, lettuce of Shakijaki are the same as classic bacon and egg burger, but plus plenty of cheese adds junk further. The richness also increased, becoming a considerably rich burger. There is also a volume, eating is sufficient.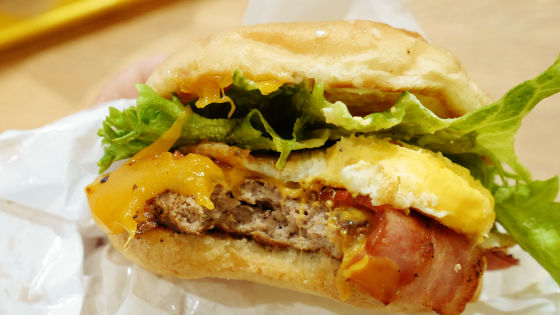 The classic bacon egg burger is 620 yen without tax, classic bacon and egg cheese burger is 720 yen without tax.