Genius Demis Hasabis who made Google's artificial intelligence "AlphaGo" who defeated the go champion talks about artificial intelligence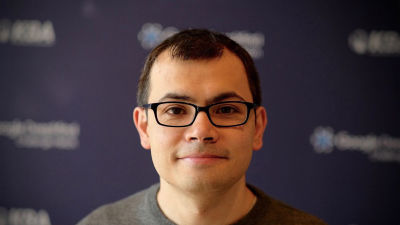 Mysterious startup acquired by Google over 50 billion yen "Deep Mind". At that time, Google's acquisition of DeepMind, an unnamed artificial intelligence (AI) development venture, was rumored to want to put Genius Demis Hasabis in hand. As expected by Google, DeepMind is an algorithm that refines AI technology, learns and gets the game's skills "DQN"The artificial intelligence software"AlphaGo"Has been developed and thought to have been impossible to dateSucceeded in breaking the world's strongest shogi player of GoWe amaze the world with such as doing.

Mr. Hasabis heading that DeepMindThe VergeI interview it before the second game of the day after the end of the first game of the AlphaGo VS game of the game Devil Lee Se-dul (Lee Sei-kyu) Kudan has ended.

DeepMind founder Demis Hassabis on how AI will shape the future | The Verge
http://www.theverge.com/2016/3/10/11192774/demis-hassabis-interview-alphago-google-deepmind-ai

You can understand how much Demis Hasabis, who led the Google's Artificial Intelligence Laboratory DeepMind, has a talented skill with a single shot if you look at the following article.

What kind of person is Deep Mind's genius Demis Hasabis who leads Google's artificial intelligence development? - GIGAZINE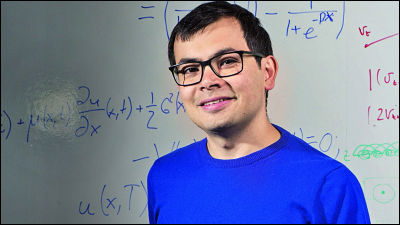 Mr. Hasabis who knew that more than 3,300 articles on AlphaGo-Cedre war have already been written in Korea within the room of the Four Seasons hotel · Seoul where interviews were held overnight from the match, I was surprised by the size. However, Mr. Hasabis as usual as always is fun to see "something" that gathers tremendous attention, "Hasabis said, and the interview has started.

Q:
How do you position events of last night in the history of AI?

Husavis:
Go is the highest peak of information games. Winning the top players with far more complex Go than chess was always the biggest challenge since IBM 's Deep Blue defeated chess champion. And finally AlphaGo was over.

Q:
Are you surprised at AlphaGo's fight?

Husavis:
It was a big shock. But for Cedor Kudan he would have been more surprised than us. From his expression it looked like that. It was unexpected movement for us that ApphaGo cut deep into the left side of Cedor Kuroda.

Q:
You said that was more aggressive than expected?

Husavis:
AlphaGo was aggressive and bold. It will be the same for the Cedor Nine Tiers. He is famous for doing ingenious fighting. The early stage of the showdown was very calm and it was a battle which used the whole board large. Traditional computers are strong in calculation (game) in individual aspects, but in terms of vision of seeing the whole station it is a bad thing.

Q:
AlphaGoVS The major purpose of the confrontation of Lee Se-dul Kuroda was to identify the ability of AI technology at the moment. What got you from yesterday's battle?

Husavis:
We are guessing that we are following the path of evolution as we wanted. I told that it would be enough if I could win before the match. I think that is probably correct. I think that Cedor Kuroda will take different tactics today (the second game). It should be a really fun game.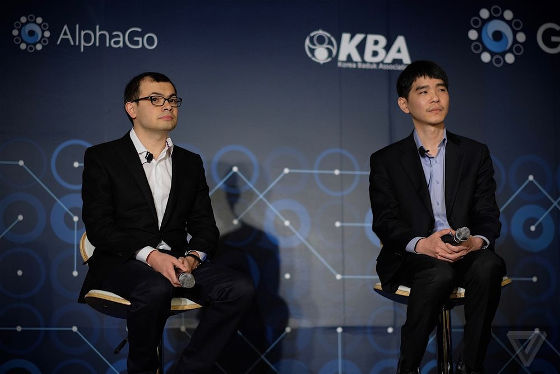 The difference between Deep Blue and AlphaGo is important if you complete the question about the history of AI earlier. That is, AlphaGo is made to learn oneself from the situation and battle, while deep blue was programmed very highly about chess rules and information. It is important to take actions that are closer to humans, not to be programmed by anyone but to learn by themselves.

Q:
If AlphaGo won five consecutive victories this way, what is your next goal? Do you fight even in other games?

Husavis:
I think that GoComplete information gameis. Go is the highest peak. Nonetheless, there are other games indeed. For example, poker in the blue sky is very difficult. Also, the confrontation with multiple people is difficult because the information is not perfect. There are other games that require strategies. However, Go is a game with every element, it is the most difficult subject for computers.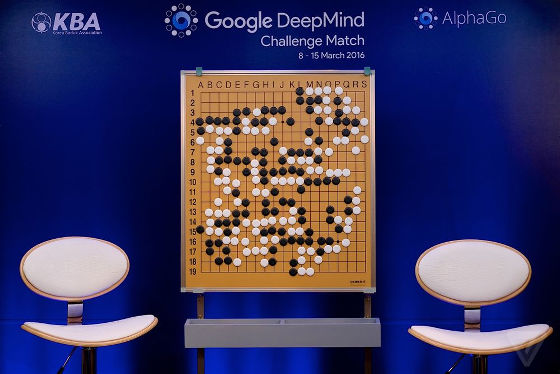 Q:
IBM's Watson conducts research in the field of healthcare (medical), for example, in fields such as cancer diagnosis. Does Deep Mind go up to the same place?

Husavis:
The medical field is just a stage of research for Deep Mind. A few weeks ago the National Health Service (National Health ServiceWe announced a partnership with Watson, IBM, but it is different from Watson 's efforts at IBM, just to start building a platform to machine learning in the medical field. In my understanding WatsonExpert systemI think that it is like a style different from our AI.

Q:
Among all the possibilities of AI it is obvious that Deep Mind's research will lead to Google's service?

Husavis:
Yes.

Q:
Are you being instructed to adapt AI research to Google's service roadmap and business model in general? (Note: DeepMind has been bought by Google and still has its base in the UK)

Husavis:
No. We can decide what we do and what we want to do as the best to promote the situation and have considerable freedom of research activities. That's what we wanted to do and it's why I joined Google. Liberty allows us to see significant progress. Indeed, for the last few years it has become exact. Of course we are also working on using AI to work in Google's services, but they are all just beginning and there is nothing like to talk about something. However, I share a core part of future product creation with Sundar Pichai CEO.

Q:
Google, for example, is an artificial intelligence network concept "Google BrainWe are also doing something like that. Do you have contacts or overlapping parts between other artificial intelligence research conducted by Google and Deep Mind's activities?

Husavis:
As a matter of fact, Google and DeepMind work quite complementary. Every week the dialogue is done. The focus of Google Brain is mainly deep learning. People with unbelievable skills like Jeff Dean are in key places within Google and they are doing great technologies like Google Photo classification. In addition, members of Google Brain are based in Mountain View, California, close to the product development team, and are developing at a span from 12 months to 18 months cycle. On the other hand, DeepMind is developing algorithms like spans of two to three years. In Deep Mind, it is not necessary to directly aim for any application to products at the start of research.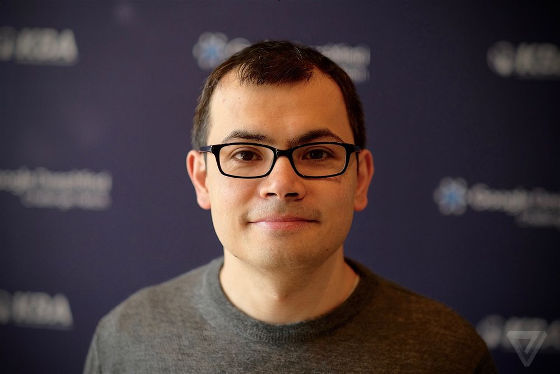 Q:
Were Google's support important for AlphaGo development? Was DeepMind alone possible?

Husavis:
Google's role was very important. While AlphaGo does not need special excellent hardware during playing, it required a lot of hardware to "train" AlphaGo. We developed a variety of different versions and confronted each one in tournament form on the cloud. Thanks to Google's backup and various hardware we were able to do effective development and we would not have been able to evolve AlphaGo with such a short span alone without such resources.

Q:
I will transfer the story to robotics engineering. I am currently active in Japan, but Japan is leading the way in robot technology. Robots in Japan are divided into two types, one is an industrial robot that FANUC makes, the other is a concierge type robot like SOFTBANK's Pepper. What do you think about these robots?

Husavis:
As far as FANUC's robot is concerned, physical things can be wonderful, but elements of "intelligence" are missing. The concierge robot is like a personal assistant of a smartphone, it is based on a pre-programmed template (question / reply example), and it is confused in an irregular scene that is not scheduled harmony.

Q:
So, how does machine learning improve the possibilities of robots?

Husavis:
Machine learning is a perfectly different approach. We human beings will learn from new things and gradually increase their abilities, and deal with unexpected things. I think that this is what is required for software for robots and robots in the real world. I believe that learning a number of procedures at the extreme level is a way to achieve this.

Q:
What kind of services do you think will be realized in the nearest future by robots that can be learned?

Husavis:
I think that it is necessary to think "why there is no product yet?" Why are not there robots that will clean all over the house for you? That is because each house is completely different. The layout, furniture, clothes are various. Even the cluttering of the same house will vary from time to time. Therefore, programming to the robot in advance is impossible. I need a robot to know familiarly the house, know about my husband, where my master's room is stored. In fact, this is a very complicated problem, I think it is a problem to solve in a straightforward way.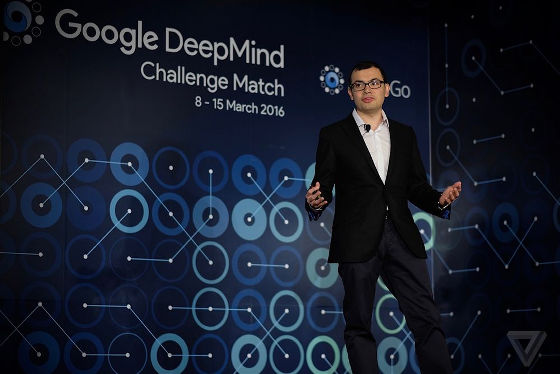 Q:
I hear from personal interests, but do not have a robotic vacuum cleaner?

Husavis:
Well. I used to have it before ... .... Because it is not very convenient ... (laugh) Because dishwashers and robot vacuum cleaners are relatively inexpensive products, I think that everyone buys them. However, these products do not actually have intelligence. I think that it will be more convenient thing (by getting intellectual) by gradually going up steps.

Q:
A lot of people are afraid of AID which evolves just like SF. In the future, what do you think the relationship between people and robots and AI will become?

Husavis:
I have not thought about robotics personally personally. AI I think that it is really exciting is a scientific part, it is about evolving science faster. I would like to see science assisted by AI. There, AI effectively helps the research, supports a lot of trivial work, teaches interesting things, finds the structure from the mountain-like data, human experts and researchers have a breakthrough You can achieve it more quickly. There were opportunities to speak with CERN researchers several months ago, but they are fighting with the most data in the world. The amount of data is so enormous that it can not be processed. I think that the future where AI finds something new from enormous data is cool.