Smartphone fingerprint authentication broke with fingerprint printed with inkjet printer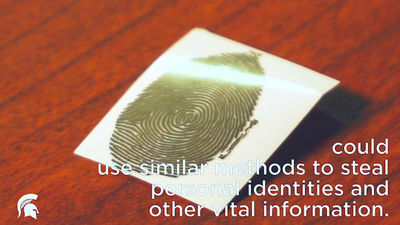 Smart phones that adopted fingerprint authentication from iPhone 5s have been introduced and are now becoming popular as being adopted by many Android smartphones and others. The iPhone's fingerprint authentication system Touch IDI can not break through fingerprint authentication with a cut fingerAlthough it is clear that it is clear, research results that announced that "It is not safe to register fingerprints" was announced by Michigan State University.

Inkjet printer fools smartphone fingerprint scanner into unlocking the device
http://www.phonearena.com/news/Inkjet-printer-fools-smartphone-fingerprint-scanner-into-unlocking-the-device_id79074

Michigan State University announced that any fingerprint printed paper can be used to print fingerprints scanned with an inkjet printer and anyone can easily break through smartphone fingerprint authentication. You can see how smartphone fingerprint authentication is broken just by actually pasting a piece of paper from the following movie.

Mobile Phone Fingerprint Spoof Attacks - YouTube


Although it is thought that smartphones can be protected much more safely than by setting passcodes by registering biometric information which fathers except fingers can not possess ... ...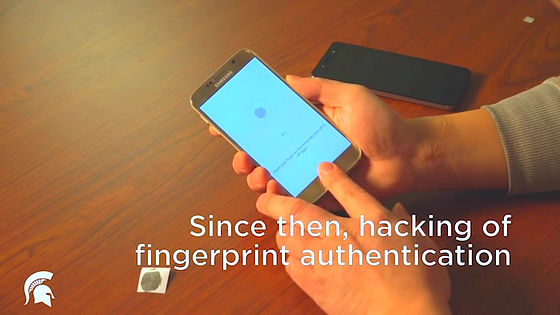 The Biometrics Research Group at Michigan State University devised a method to break through the fingerprint authentication sensor using fingerprints printed on paper.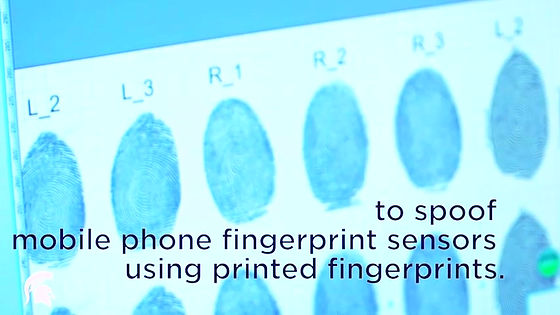 Although it is a normal inkjet printer to print scanned fingerprints, special inks that can print conductive electronics of startup from the University of Tokyo and special paper made by AgIC that can print electronic circuits are used.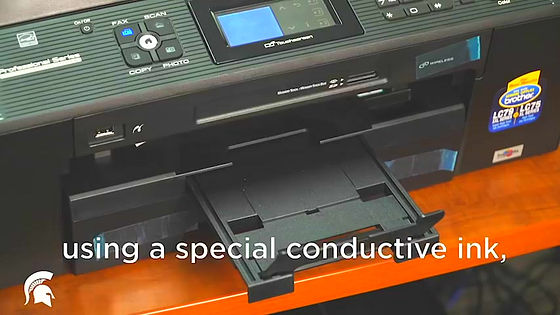 A large amount of fingerprint information was printed on the paper in a blink of an eye. At this time, it is necessary to set the resolution to 200 dpi.



Cutting out a part of them is like this.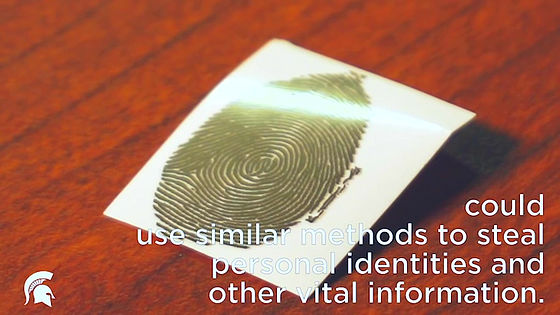 Peta sticking a piece of paper with a fingerprint printed on the fingerprint sensor part of Samsung's Galaxy S 6 ......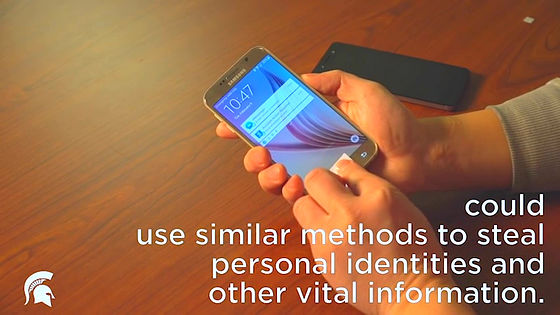 The home screen is displayed and you can see that it is breaking through fingerprint authentication. Besides, Huawei's Honor 7 is also successful in canceling fingerprint authentication. Although a method capable of copying a large amount of biometric information in a short time has been discovered, Michigan State University announces the vulnerability of fingerprint authentication, it publicizes the danger and develops a more robust fingerprint authentication system I am aiming for that.