"Google Posts (tentative)" that you can post SNS directly to Google search results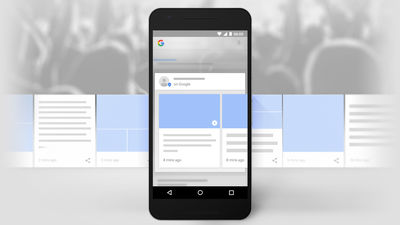 In Google search, web pages that match search words are displayed in descending order of relevance, but in addition to web pages SNS-like posts are horizontally slidCarousel panelDisplay with "Google PostsIt is clear that Google is testing it.

Google Search
https://www.google.com/posts/

Google's Newest Social Sharing Environment For Business? Google Posts | Understanding Google My Business & Local Search
http://blumenthals.com/blog/2016/03/04/googles-newest-social-sharing-environment-google-posts/

"Google Posts" embeds a one-way social network directly into search results | Ars Technica
http://arstechnica.com/gadgets/2016/03/google-posts-embeds-a-one-way-social-network-directly-into-search-results/

Google Posts is a new service that replaces Google + functionality with "use of businesses and brands only", "only unilateral outgoing calls with no comment" and directly embedding posts in Google search results It is seen as being. The appearance of Google Posts actually appearing in Google search results is as follows. Searching with the word "engagement ring buffalo" (wedding ring in Buffalo, NY), the third post of the search result is the posting of the jewelry store's Google Posts.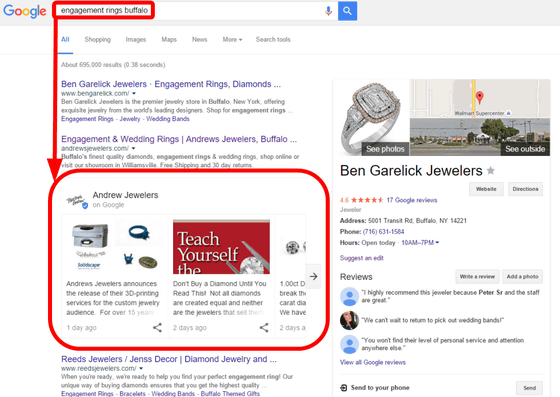 In the official Google Posts page, Google Posts is positioned as "a place for experimental new speech by Google". At the time of article creation, in addition to displaying the above-mentioned jewelry store in search results, real-time posting of the US presidential election candidate 2016 is displayed. When searching for "Hillary · Clinton politics issue", Clinton's important Google+ posts are displayed at the top of search results, so you can find instantly, for example, even a month ago.



On the other hand, since Mr. Donald Trump has not posted it on his / her Google+, Google Posts quotes a sentence from the news site.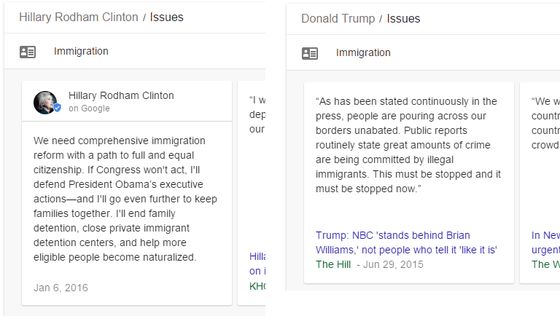 Google Posts is also possible to see the post of individual pages. Individual pages of "engagement ring buffalo (Buffalo, NY wedding ring)" in the search results displayed jewelry store "Andrew Jewelers" You can see from the following URL.

Andrew Jewelers on Google
https://posts.google.com/share/E3fgnI6K



You can open an individual page and share posts with Twitter, Facebook, Google+, email, or copy abbreviated URLs from the "share button" on card-type posts.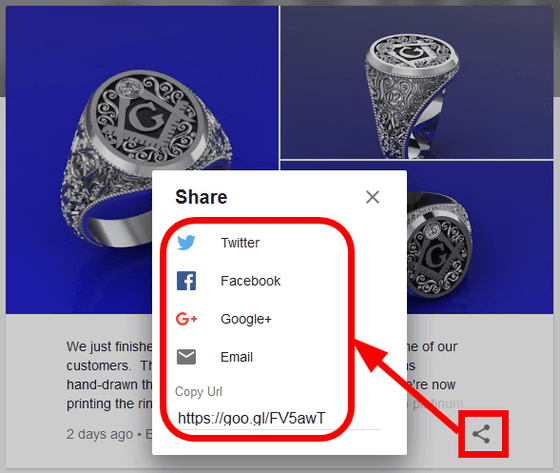 In addition, at the time of writing the article, Google responds that Google Posts is being tested against some limited stores and services. Also, the official name of the service is not 'Google Posts', it is a stage where the name is not yet decided.

Google is letting celebrities and businesses post directly to search results | The Verge
http://www.theverge.com/2016/3/4/11164046/google-posts-search-results-self-promotion-advertising