Moss began at the first store of pasta specialty shop "Mia Cuccina" I've been eating pasta pasta


"Mos Food Service Co., Ltd." which develops Moss Burger is the company's first pasta specialty shop for food court "Mia KuccinaOpen on March 2, 2016 (Wednesday). The first store to commemorate appears in the food court of "Amagasaki Cues Mall" in Amagasaki City, Hyogo Prefecture, and on the first day of the opening the food court exhibition is held for the press Because it was done, I sneaked in what kind of store it is.

Amagasaki cuesmall new store information
http://qs-mall.jp/renewal/amagasaki/

(PDF)Moss handles a new type of pasta specialty store "Mia Kuccina AMAGASAKI CUZMORAL store" March 2 (Wed) Opening of the 1st store - offering authentic pasta that can be enjoyed on the food court ~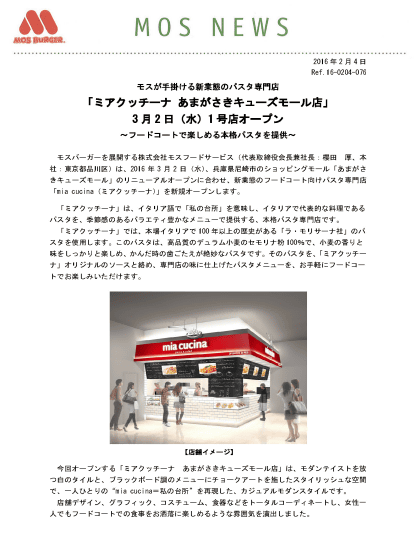 Arrived at Amagasaki Cues Mall. The location of the shop is about 3 minutes on foot from JR Amagasaki station. It is directly connected to the deck (pedestrian bridge) from the North Exit of Amagasaki Station.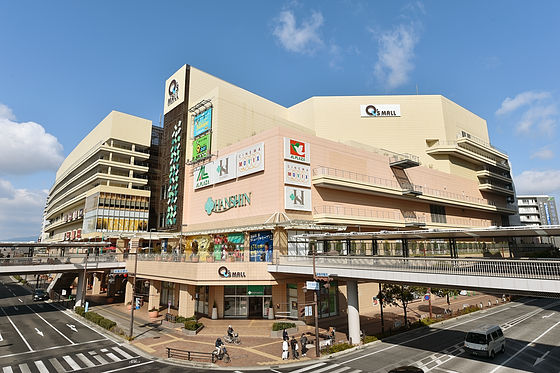 When approaching the building, I found a huge signboard announcing renewal that begins in the spring of 2016.Advertisement department managerMr. Okada of Comedy Comedy "Oda Okada" to serve as "Huh! I went out!I greet you. It is encouraging advertising director.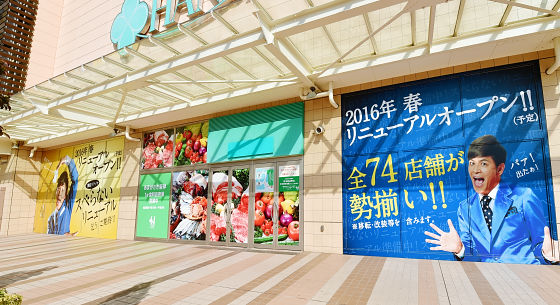 I got off to the first floor with an escalator and arrived at the food court. The food court that it was completely renewed and widened, it is literally a state of shininess. There are eleven stores in total, including the above five stores.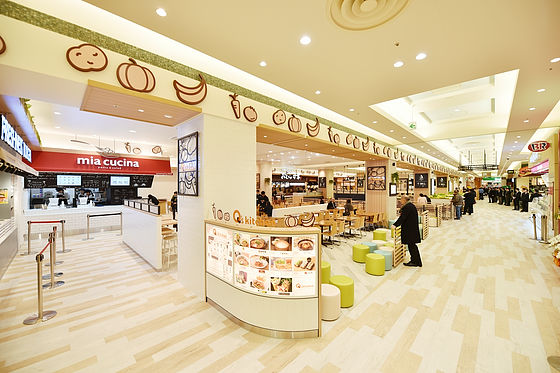 Amagasaki cues mall said that there were many guests in the family group. For that reason, because there is also an area called "Kids table" that can be eaten safely even by a small child, it is a food court that casually stops by parents and children.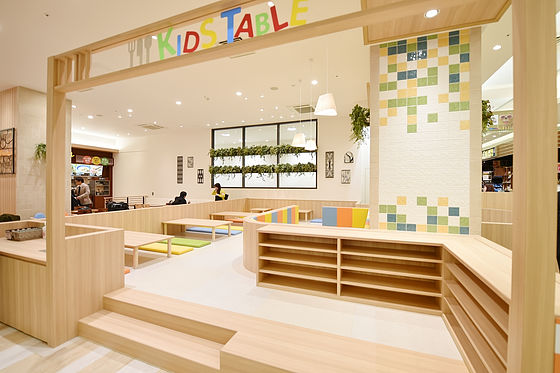 I went to a shop in Mia Cuccinna. Naturally, it is a shop with a completely different design from Mos Burger. I am curious what kind of dish will come out.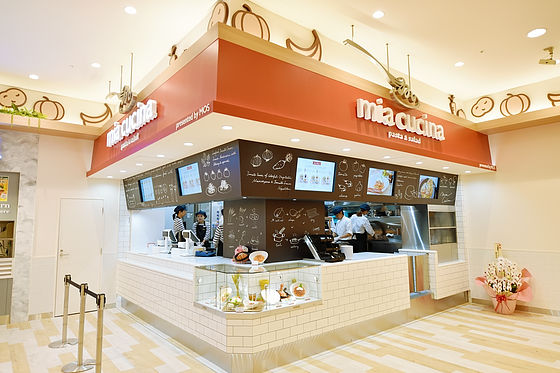 The mark and logo of the shop where the pasta was crackled with a fork, the pattern of the main shop with pasta and salad. "Mia Cuccina" is Italian word that means "my kitchen".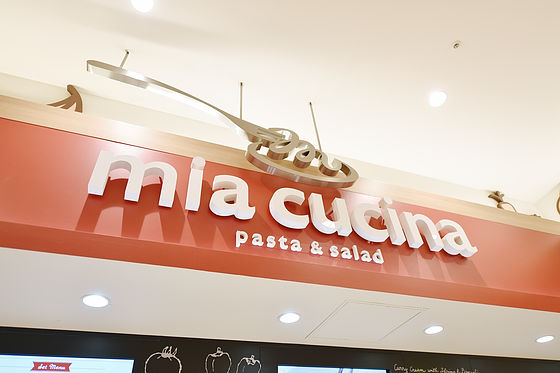 Carefully, the word "presented by MOS" indicating that it is a moss lineage.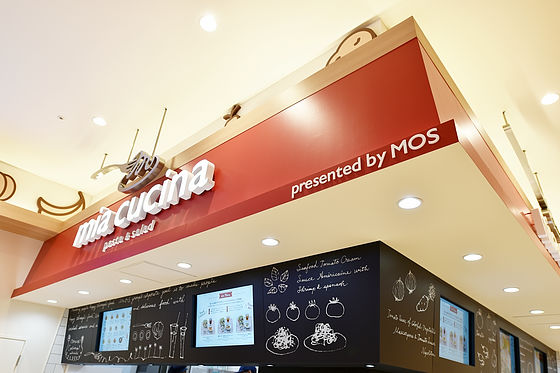 Looking at the menu, the classic in the classic, its name is "masterpiece Bolognese", "shrimp and spinach americanine sauce", "rye bread (walnut entering)" ... ...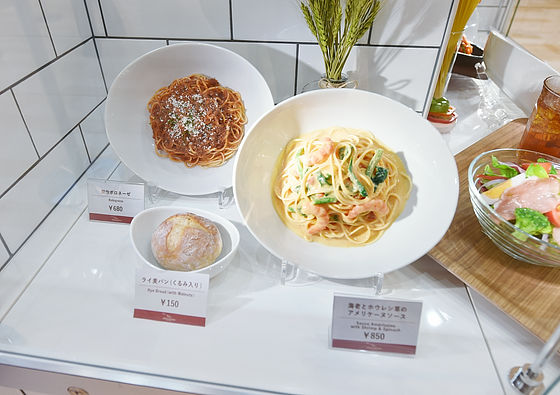 Here are also classic "Carbonara", "Teppan Napolitan", "Mascarpone and Tomato Sauce", and Italian and Naples' local cuisine "Zapporine". Zeppolini is a dish that you can enjoy the fragrance of the iso, mixing wheat with yeast and seaweed, ferment it, finish it with oil and finish it.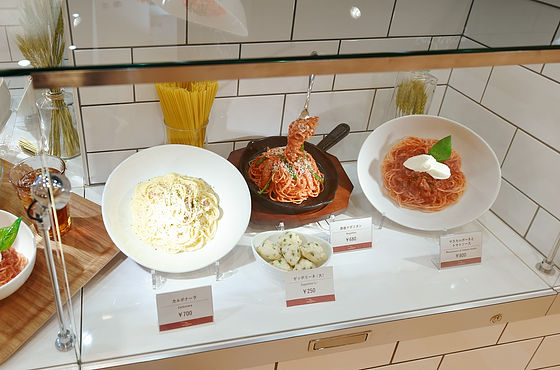 There are salads and half pasta, 3 set of zeporine or rye bread, drink set menu is also available. Pasta seems to have set "Today's pasta" at half size (50 grams). This time this set menu "A set of colored salad and half pasta for raw ham"(980 yen including tax) I tried trying to try.



When you place an order, an alarm terminal for calling will be handed over. It is thought that it is just an alarm and this terminal, liquid crystal display is embedded, and various information are displayed to be displayed.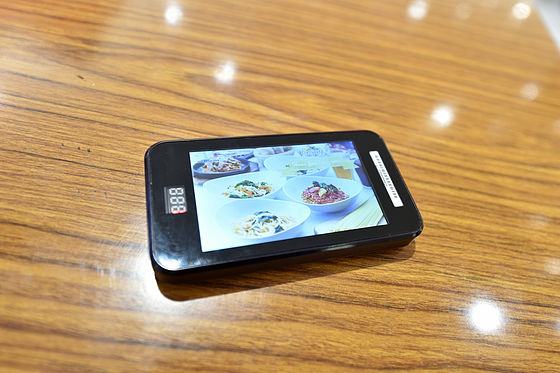 Since the game of the brain train system which is reminiscent of the idiomatic phrase is displayed from the meaning of the word, it seems that it will not be bored even in waiting time. When I looked carefully, BGM also flowed according to the game.



When the preparation of the dishes was completed, "\ finished! /" Was displayed with an elevated tension. Unlike sound only alarm, a message is displayed Alarm is a trap that the feeling that has been completed is a hunger.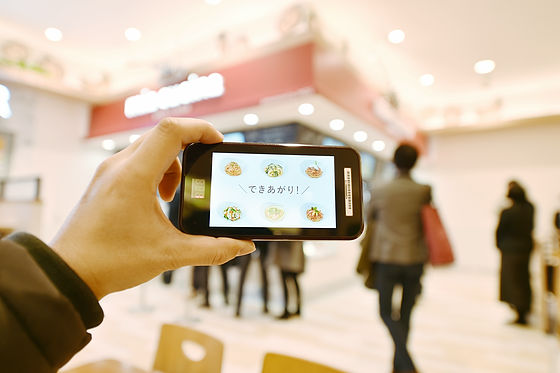 That means that the half pasta set is ready. Half pasta is "Mascarpone and tomato sauce", unfortunately we did not have Zeppolene this time, we chose rye. Drink chooses oolong tea, but you can choose Pepsi Cola, Ginger Ale, Coffee, etc.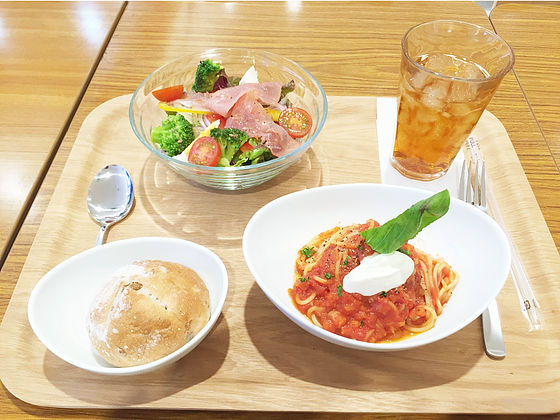 Looking side by side with iPhone 6 like this. Salad and side menus come with me, so it's a half-size but it's a satisfying volume feeling.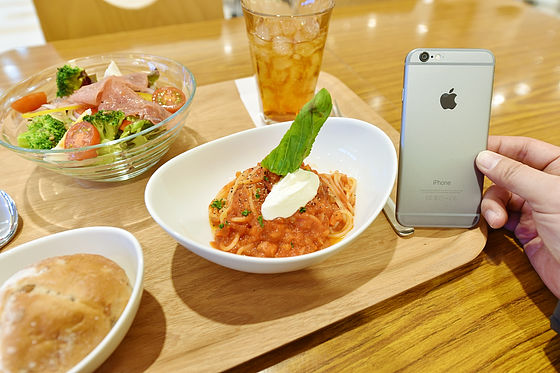 On top of the spaghetti where tomato sauce is entwined, Masukarupone cheese from white Hokkaido, and baby leaf are put on and the color is vivid. Basil and black pepper are topped on top of spaghetti.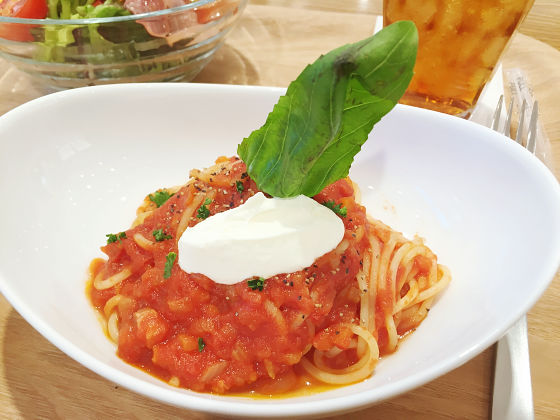 Although it is refreshing, the sauce that the flavor of tomato feels moderately is a good feeling to eat. Spaghetti was also a texture that was motivated, but it was a natural eating response that was not too light and not too light.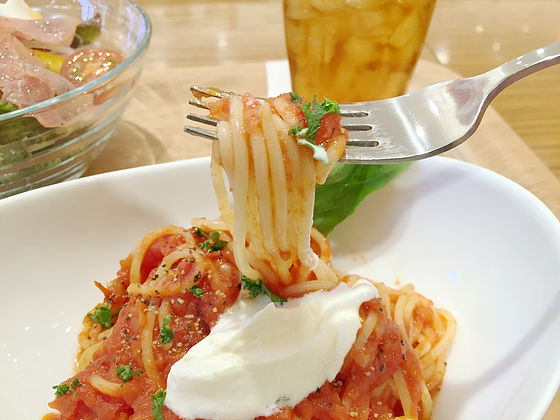 In Miacuccinna, we are using pasta of Italy "La Morisana company" which is 100% semolina powder of durum wheat. I do not use raw pasta, it takes time to boil pasta of dried noodles on the spot, it takes time and effort, but it seems that it will take time and time, "The DNA of Moss is not sparing this labor" is the developer The words were impressive. Of course, it means that the ingenuity that keeps customers waiting even at the peak of the store is already included.

Mascarpone cheese is used in cream type, feeling that the flavor and mellowness will be lost at the moment you put it in your mouth. Mild melanin matches to acidity of tomato sauce, it is a combination that can enjoy volume up.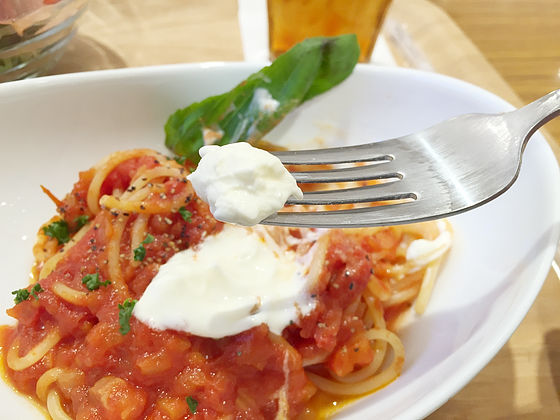 There is a walnut in rye bread, and a light chewy feeling is comfortable. Even if you eat it as it is, it was a good bread even if you eat it with pasta sauce remaining on the plate.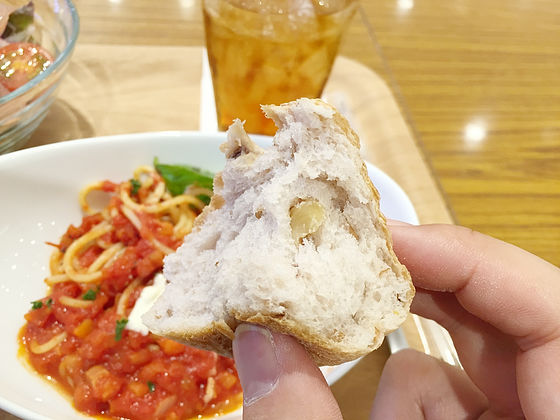 Salad of raw ham salad is a salad that makes you feel Italian like the raw ham was put as its name suggests.



The raw ham is a dish that feels a salty taste with a fresh feeling. Among the raw hams, which are also highly salty, there were raw hams that can feel the taste of meat with reasonable seasoning. Because it is slightly thickly sliced, it is quite easy to eat.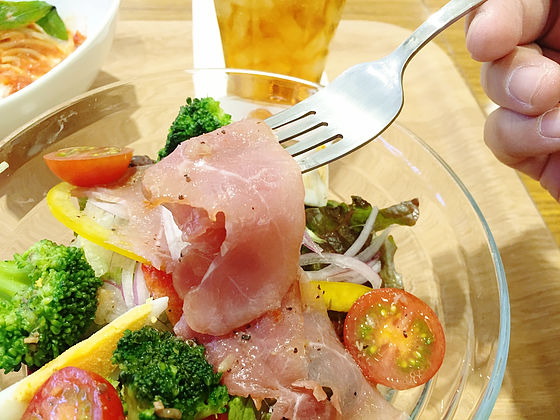 To vegetables, some vegetables such as lettuce, green curl, sunny lettuce, trebis, etc, topped with boiled eggs, red and yellow paprika, mini tomatoes. It was a salad with a response to eating more than it looks.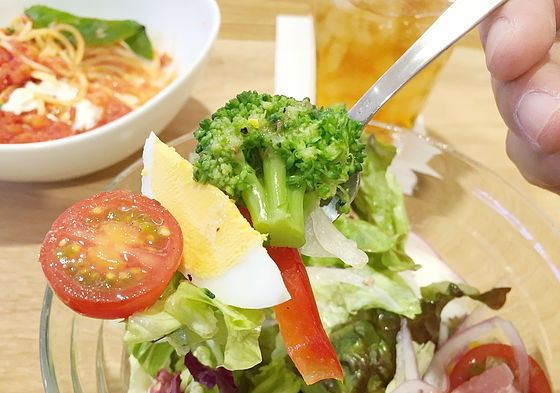 Moss's new store · Pasta specialty shop "Mia Cuccina" said, "I can not tell you now, but I am planning to open new stores in the future." You may try visiting once when you open nearby.