Smartphone storage reaches 256 GB, how fast than SSD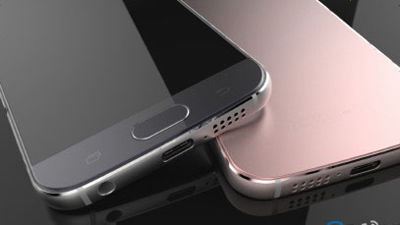 ASUS's "ZenFone 2"And Xiaomi's"Mi 5"Although smart phones that adopt 128GB storage are appearing, the main battlefield of storage of high-end smart phones seems to be 256GB as soon as possible. The mobile terminal storage announced the mass production start of Samsung not only has a large capacity of 256 GB but also boasts a data transfer rate faster than a general PC SSD.

Samsung Introduces Industry's First 256-Gigabyte Universal Flash Storage, for High-end Mobile Devices | Samsung Newsroom
https://news.samsung.com/global/samsung-introduces-industrys-first-256-gigabyte-universal-flash-storage-for-high-end-mobile-devices

On February 25, 2016, semiconductor giant Samsung said that storage for mobile terminals such as smartphones and tablets "Universal Flash Storage (UFS)"We announced that we began volume production of 256 GB model" 256 UFS "which is twice the capacity of 128 GB, which was the maximum capacity so far.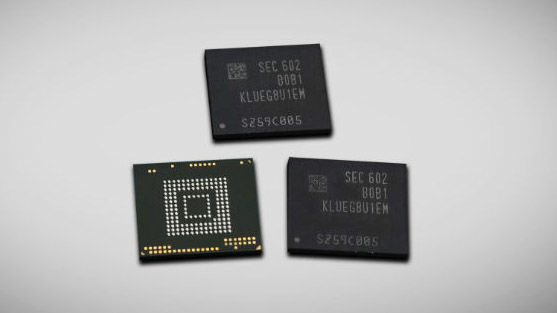 Generally, the storage used in the PCSSDAlthough it is fast, it consumes high power, so it is not used on mobile terminals. On the other hand, power consumption is low instead of SSDEMMCHad the disadvantage that the data transfer rate was slow compared with SSD. So UFS has emerged as a storage for new mobile terminals, and it has already been adopted for some high-end smartphones as flash memory that combines the high speed of SSD and the power saving of eMMC.

According to Samsung, 256 GB UFS adopts the V-NAND flash memory. Moreover, it is said that 850 MB / s is achieved by sequential read by providing two data transfer lanes. By the way, as mainstream SSD interface for PCSATA 3Because the standard has a maximum transfer rate of 600 MB / s, Samsung's 256 UFS has a flying performance that achieves a faster transfer rate than PC SSD. The sequential write is 260 MB / s, which is 3 times the transfer speed of a high-performance SD card, and it is twice the performance of a general HDD.

In addition, the random performance of the previous generation UFS random read is 19000IOPS, While the random write was 14000 IOPS, the 256 UFS realized more than twice the speed of 45000 IOPS, 400 000 IPSPS respectively.

By accelerating UFS, it is likely that the smartphone's perceived speed will be further improved. Also, smartphones equipped with a Type-C USB 3.0 port have appeared one after another, and while it is becoming possible to transfer photographed pictures and movies to external media at high speed, while data processing speed by UFS Samsung anticipates that improvement will become a major factor in talking about the performance of smartphones in the future.



Next-generation high-end smartphones seem to be becoming standard as high-speed data transfer exceeding capacity 256 GB & SATA 3.