Pork and vegetables have eaten "XO Soup Bowl of Thickly Sliced ​​Whey Pork" stained with XO Sauce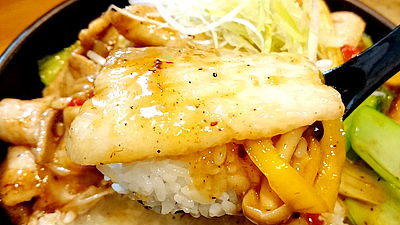 "Legendary soup bowls"In early February 2016Thickly cut whey kimuchi rice bowl ~ tasting ginger ~Following on, I went to eat "thick-cut whey pig XO soy sauce" that used heavy-duty wheat pork since today · February 25 from the store.

【Limited time only】 2/25 (Thu) ~ "thick sliced ​​whey pig's XO Soup bowl" on sale! | Legendary noodle bowl shop / shop of specialty bowl 【Official site】
http://sutadonya.com/2016/02/22/%e3%80%90%e6%9c%9f%e9%96%93%e9%99%90%e5%ae%9a%e3%80%91225%e6%9c%a8%ef%bd%9e%e3%80%8c%e5%8e%9a%e5%88%87%e3%82%8a%e3%83%9b%e3%82%a8%e3%83%bc%e8%b1%9a%e3%81%aexo%e9%86%a4%e4%b8%bc%e3%80%8d%e8%b2%a9/

Going north from the Namba station, you can see Eisu bridge of Gissiri by tourists.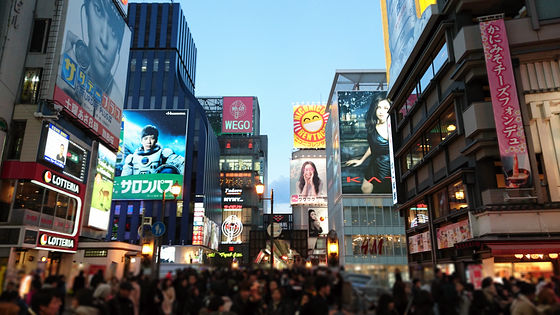 Turn left here and proceed west one story south from Dotombori ....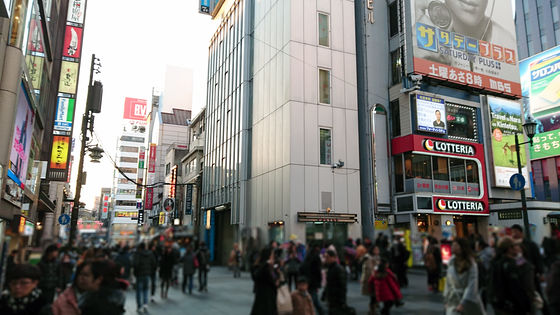 There is "legendary Suta donburi Dotonbori store".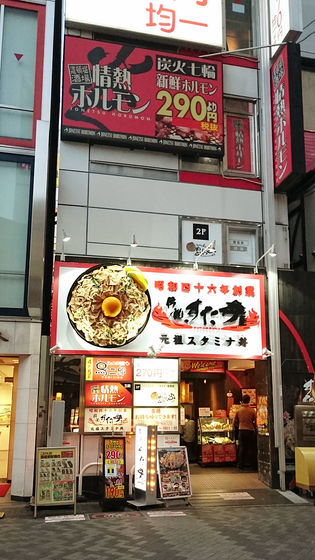 A leaflet is affixed to the left side of the ticket vending machine, and in the menu of the ticket vending machine also in the upper left conspicuous position is "thick cut whey pig XO soy sauce". Normal size is 880 yen including tax. Since I made less lunch this time, I chose "Increase meat" (1130 yen including tax).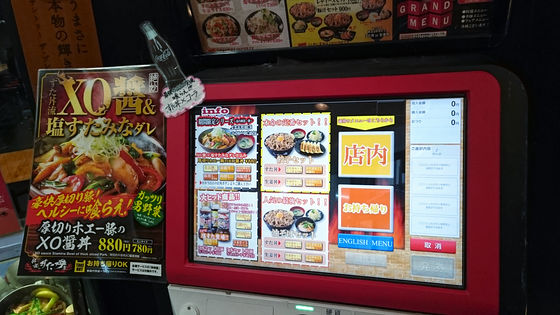 The bowl came in about ten minutes after ordering. It is with miso soup.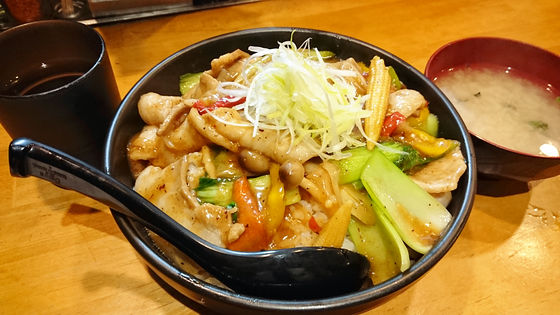 White-green onions are making mountains.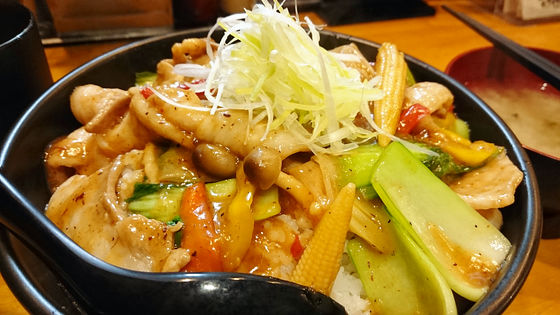 Certainly thick whey pork.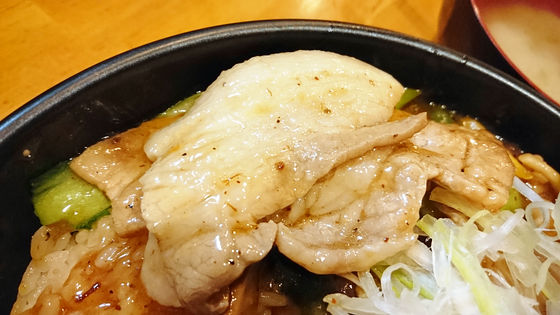 Others are chewing gum ... ...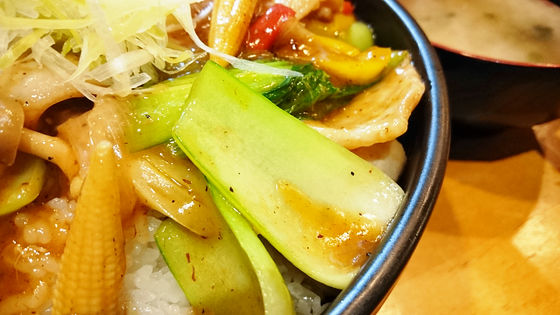 Young corn etc. are used. There is also the fragrance of frying XO sauce, which is like a Chinese restaurant, not a sushi baron.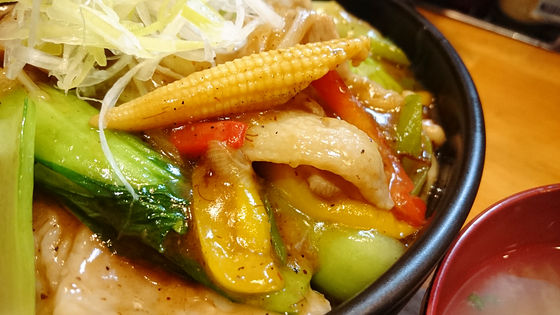 Bottom of the ingredients are rich in rice.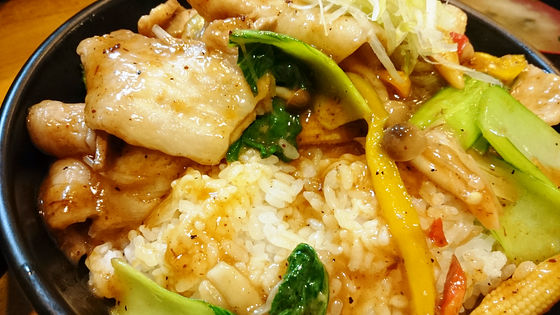 The rich taste of XO sauce spreads throughout the ingredients, and there is no atmosphere called "garlic! Gutsuri! Stamina!" Of Sutto donon. It is natural that you go chopsticks because it is like eating pork's XO sauce stir-fried on rice.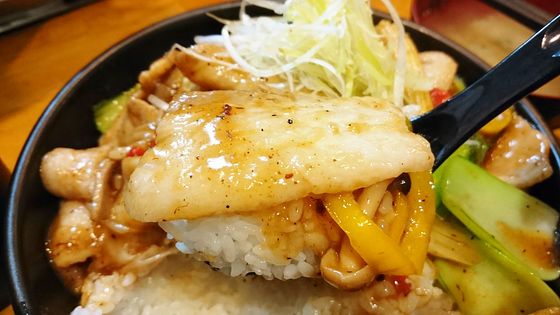 If you look at it in this way, you can see a lot of rice, but the taste of the ingredients part is dense, so we can continue to eat it. A daunting phrase "Great grasshopper! Healthy food!" Is somewhat questionable as to whether it is healthy at this concentration, but it is certainly a pleasant place to have vegetables securely.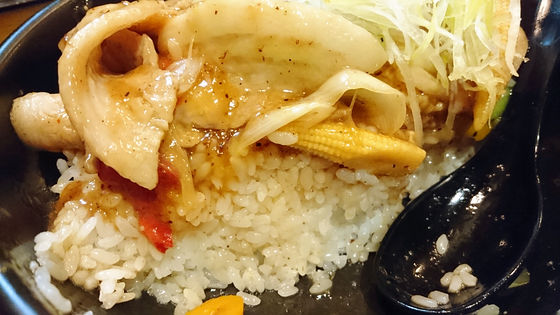 By the way, although it is said that "garlic!" Atmosphere is not done in grated rice bowl, it does not seem that garlic is not used, after scouring, the smell of XO sauce garlic is ... .... It is not as intense as Suta - don, but you may need to be a little careful in the timing of eating.