How to travel air in Google Earth to the world's most mysterious country "North Korea"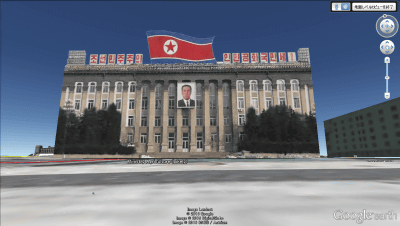 North Korea, which is said to be "the world's mysterious country", suddenly proclaimed nuclear development, announced a hydrogen bomb surrender, launched a missile called artificial satellite, and pushed through its own route, We are strictly restricting movement and photography, so I'm not sure what kind of country it is. About North Korea wanting to know such worlds, based on photographs and images obtained from travelers and reports, the project accumulated as a database on Google Earth and released is "North Korea UncoveredBy using this service, it is now possible to "sail air" North Korea easily, comfortably and safely.

North Korean Economy Watch »North Korea Uncovered - (Google Earth)
http://www.nkeconwatch.com/north-korea-uncovered-google-earth/

First, install Google Earth.Official siteAccess "and download" Google Earth ".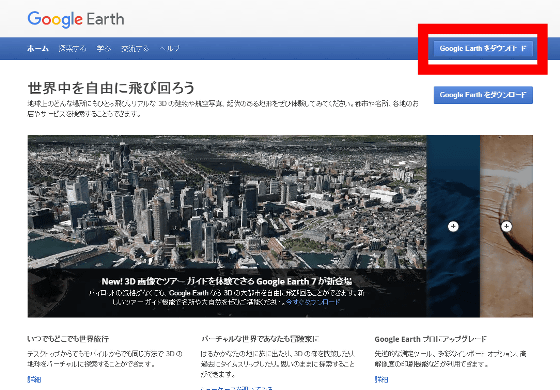 Click "Agree and Download" to save the installer to a place you like, such as the desktop.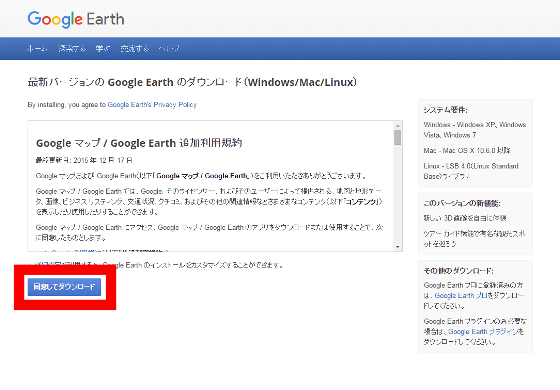 Click on the downloaded installer to run it.




If security warning appears, click "execute".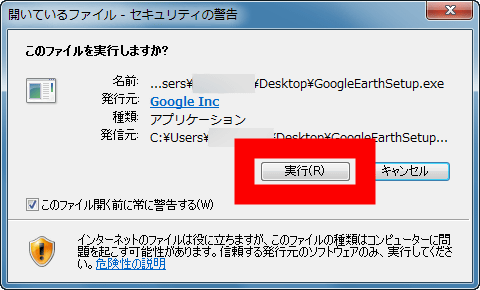 Then,Source siteDownload the KMZ file containing information on North Korea from. Click "Click here to Download" at the top of the site page.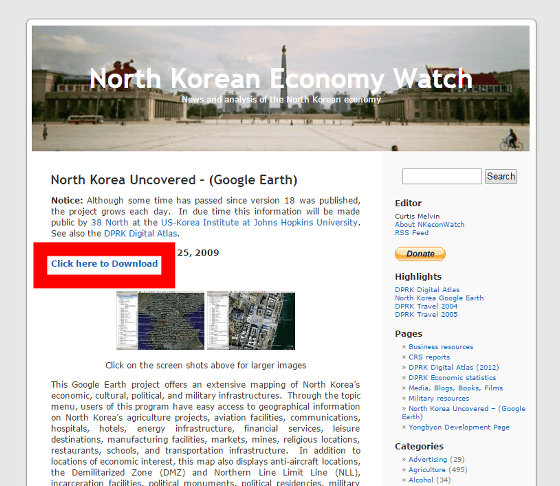 Click "Click here to view attachment" that appears in the upper left corner of the screen and save the KMZ file to your favorite place such as desktop OK.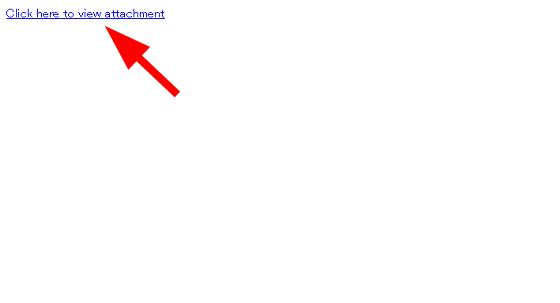 Start up Google Earth, click "File" -> "Open", then specify the saved KMZ file and read the file ......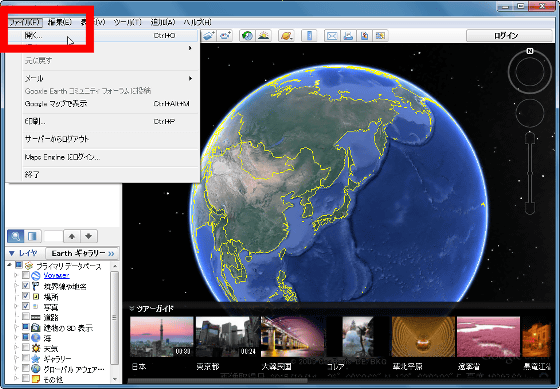 "North - Korea - Uncovered" appears in the "Place" information, and preparation is ready.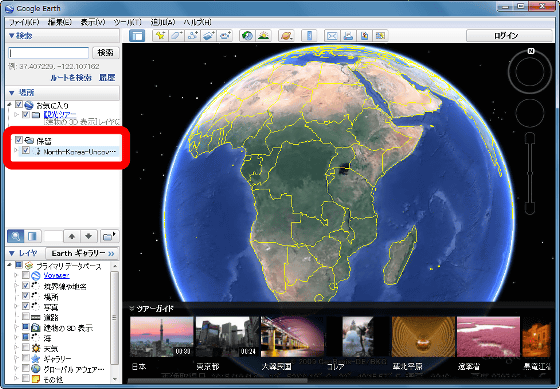 Rotating the Earth and looking at East Asia, the part of North Korea is black.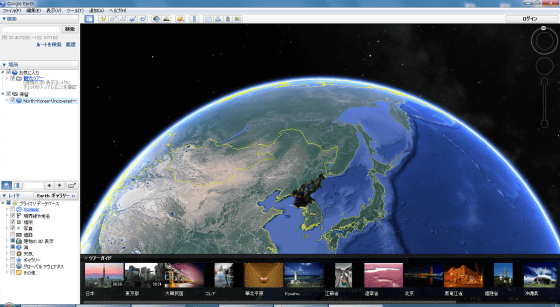 This is because the information on North Korea is fully packed.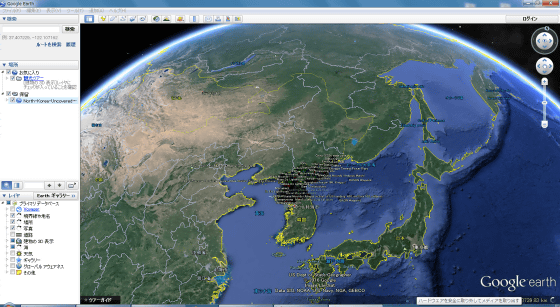 Information such as the name of the place and the road are crowded.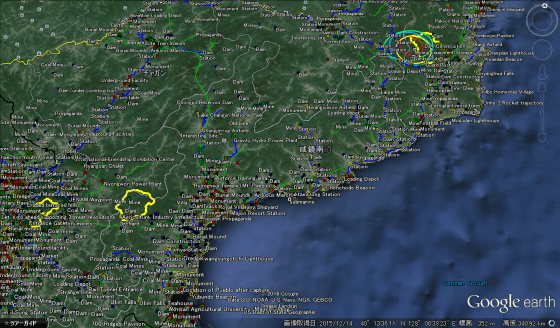 Search "Pyongyang" and look at it from above Pyongyang.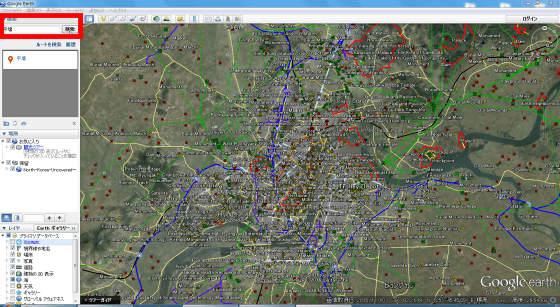 As we zoom further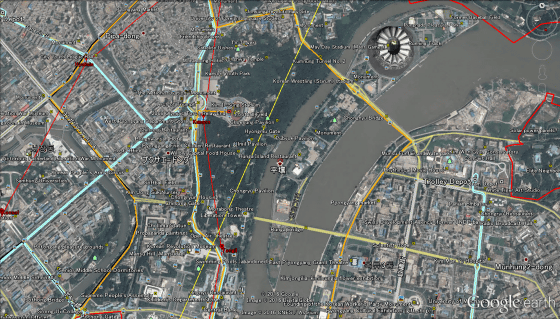 Kim Il-sung StadiumDiscovered.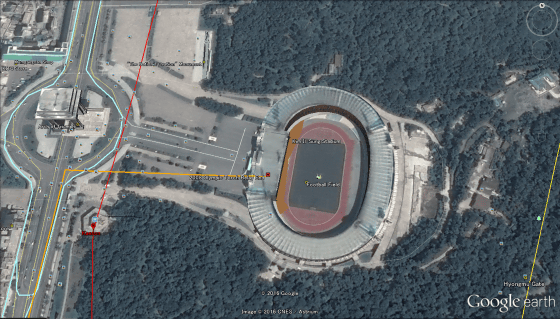 As you further approach the ground, you can see that the building is 3Dized. These pieces of information were reproduced based on valuable information on North Korea obtained from travelers such as photographs.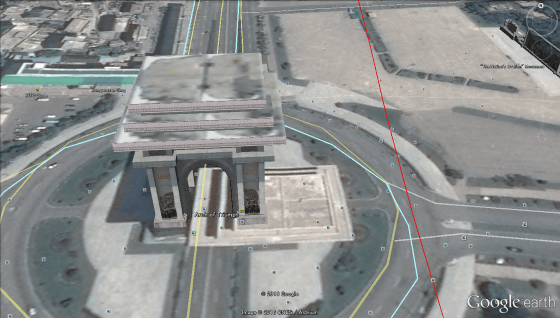 continue,Kim Il-sung SquareSneak into.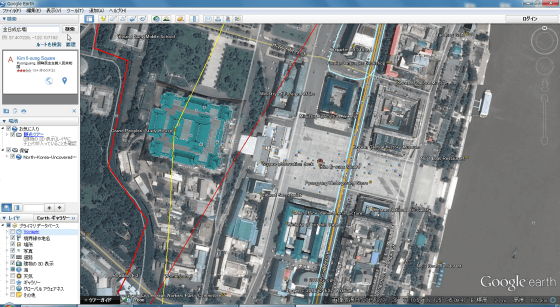 The view from the square is like this.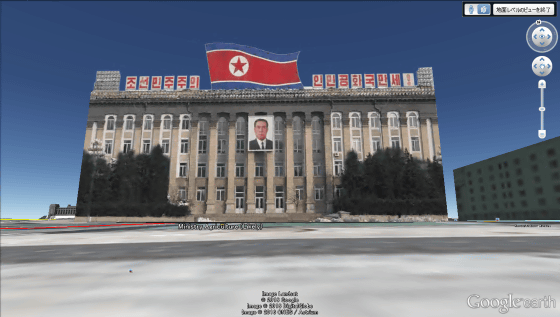 Looking at the west side, I found a triangular building.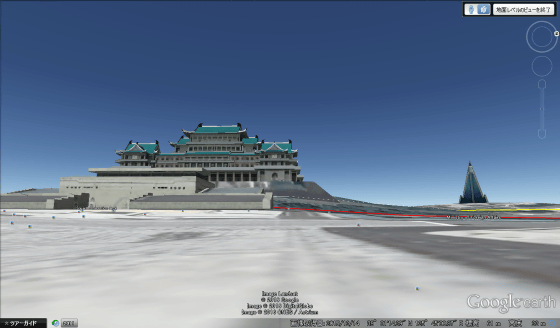 As approaching, the self-proclaimed North Korean prestige "the best hotel in the world"Yanjing Hotel"was. The Yanjing Hotel abandoned its development in 2013.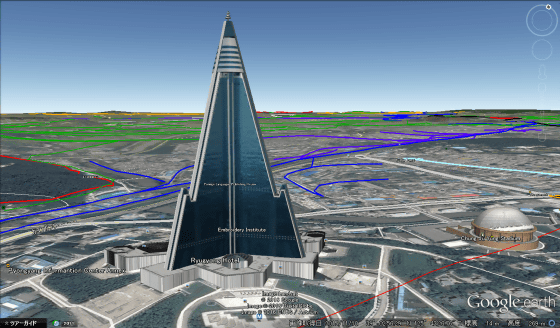 It is like this around "Higashikuri" where North Korea launched a missile.



Gaesung Industrial ParkThe surrounding area ......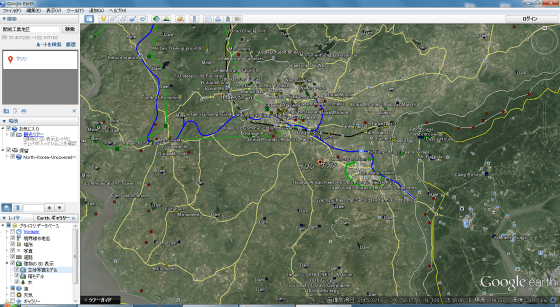 It certainly was industrialized.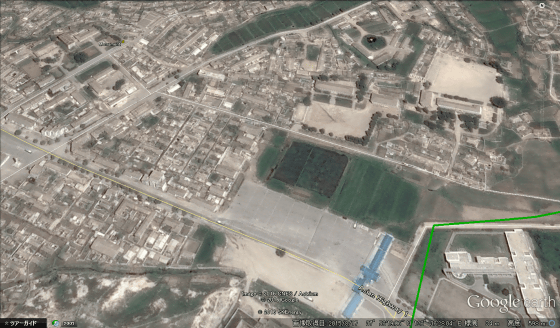 Speaking of North Korea, it means "Kim Il Sung - Kim Jong Il statue" and "Longevity standI will visit.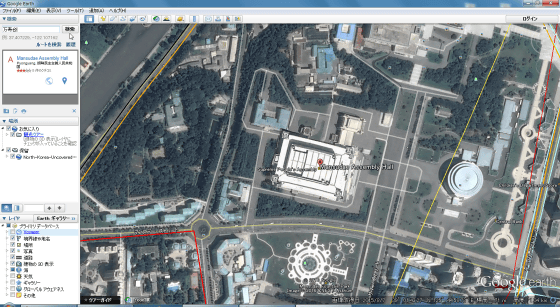 Approaching, unfortunately the statue of bronze was not 3Dized.