Ministop "Cookie Sho Soft" tasting sandwiching vanilla soft cream to a texture shoe fabric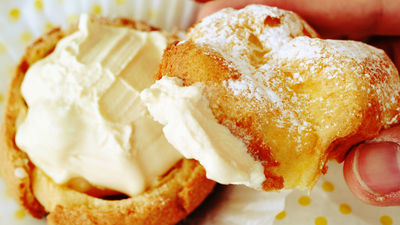 Ministop soft cream using top quality vanilla and raw milk from Hokkaido has a reputation as a convenience store with a slightly rich flavor with a high level. You can eat such mini-stop soft cream in a cream puffed with cookie doughCookie shoe soft"Has appeared on Friday, February 12, 2016. It was developed as a sweet so that a soft cream can be eaten with a different texture from that of dessert corn, and I've already checked what kind of taste it is.

New way of enjoying soft ice cream "Cookie shoe" + "Soft cream vanilla" "Cookie shoe soft" starting from 2/12 (Fri) sequentially | Press release | MINISTOP
http://www.ministop.co.jp/corporate/release/detail.html?press_id=10607

I will order 'Cookie Sho Soft' at the cash register of Ministop.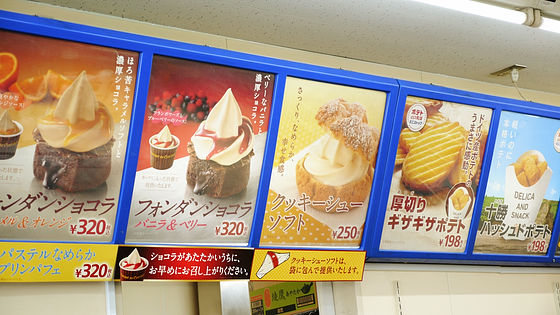 "It is good to go with gabby with one hand, and also with a lid of the shoe to do it better", and that you can enjoy it with people's way of eating.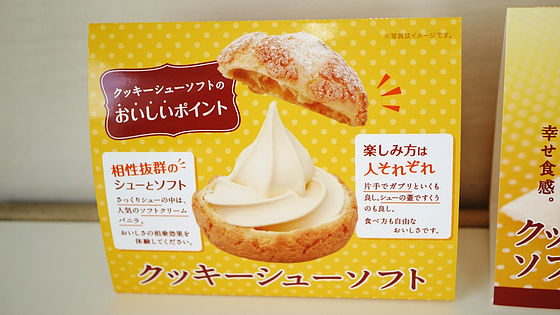 It was provided in a bag in about a few minutes.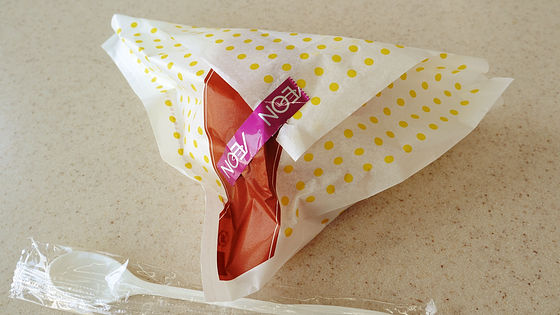 Try opening the package and it looks like this.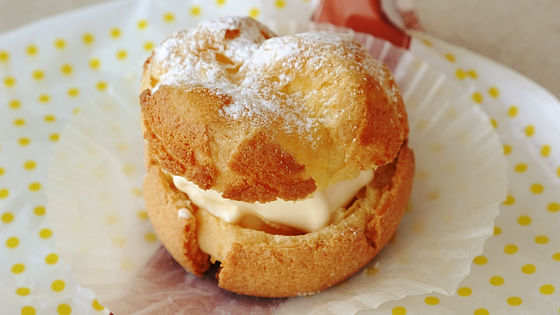 It is palm-sized cream puff.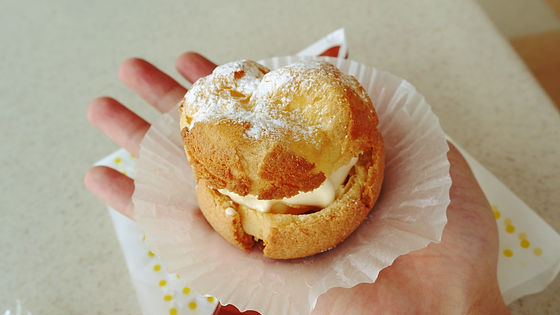 Powdered sugar is sprinkled on the lid part.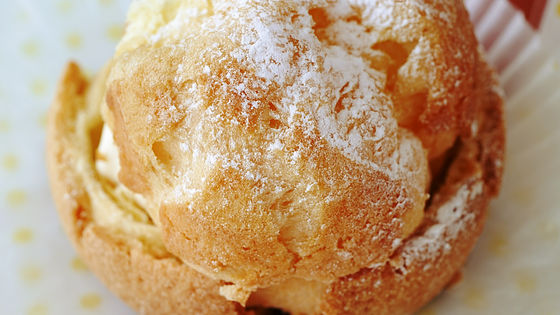 The bottom part was covered with thick cookie dough.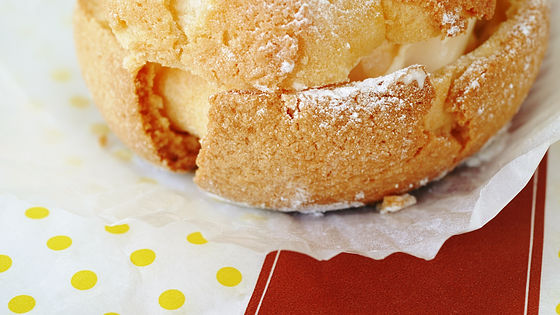 When opening the lid, there are plenty of soft cream, not custard cream inside.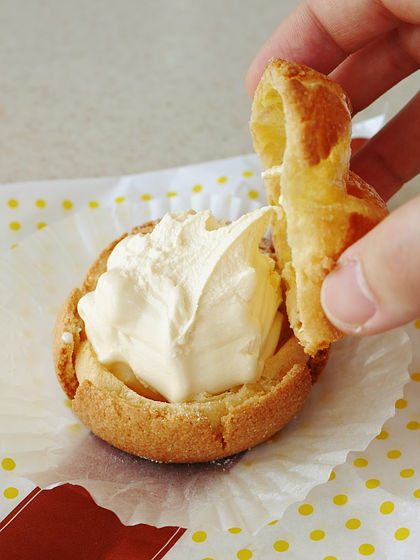 So, first of all I will add a soft cream to the lid of the shoe and eat it. It is said that the shoe fabric is wrapped in cookie dough and baked, you can taste the fluffy feeling of the shoe and the crispness of the cookie at the same time. The compatibility between the cool and sweet soft cream and the dough is not incongruous enough to think that "Originally this is a sweet."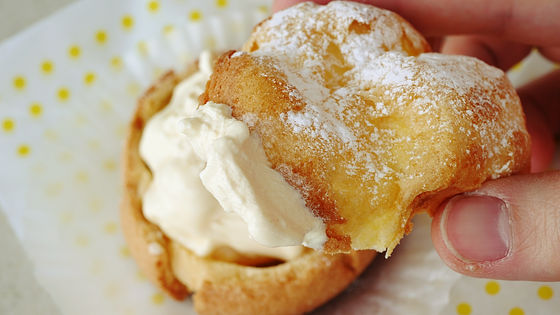 Since the lid is too fluffy to scoop the cream, even if you put plenty of soft cream on the spoon OK.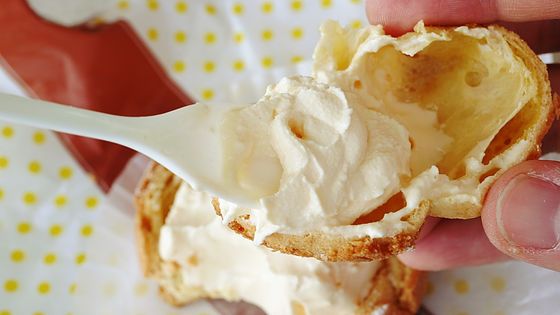 Because it contains plenty of soft cream, it is ant to taste only soft cream with a spoon.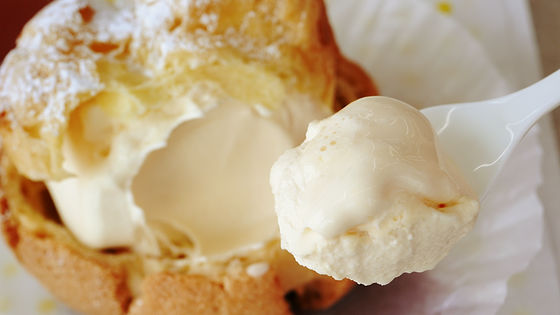 Since the bottom can taste the crunchy feel of the cookie dough, if you eat it for the first time, it might be most enjoyable as a cookie shoe.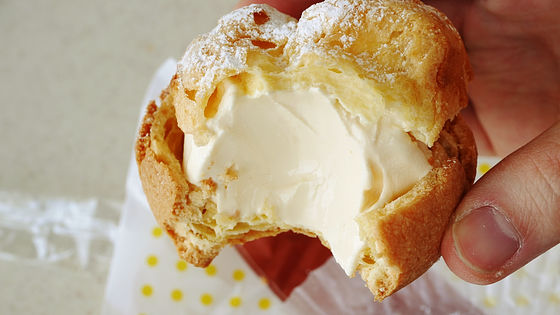 The price of cookie sho soft is 250 yen including tax, energy is 241 kcal. It was released sequentially from February 12 (Friday), and it was offered at all stores nationwide from Friday, 19th.