Neon Gira Gira's nighttime amusement park "Subic Fiesta Carnival" boasts rides from scary machines to children's attractions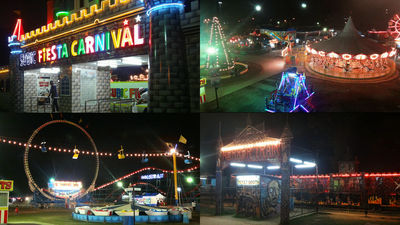 Philippines · Luzon Island NorthwestSubic Naval BaseHas functioned as the largest American military base in Asia, but after being returned to the Philippines in 1991, the site has been designated as a special economic zone, free trade ports, hotels, private beaches, shopping malls etc. are being built . In the base trace square, a night park of the holiday season only "Subic Fiesta CarnivalIt is said that it is open, so I actually went to see what kind of rides are there.

Subic Fiesta Carnival Reviews - Las Vegas, NV Attractions - TripAdvisor
https://www.tripadvisor.jp/g4751237-d8806381.html

"Subic Fiesta Carnival" is located 2.5 hours from the center of Manila by car. If the road is congested, it may take more than 3 hours one way.


When the sun is over, visitors will greet the gorgeous gates that shine with colorful neon.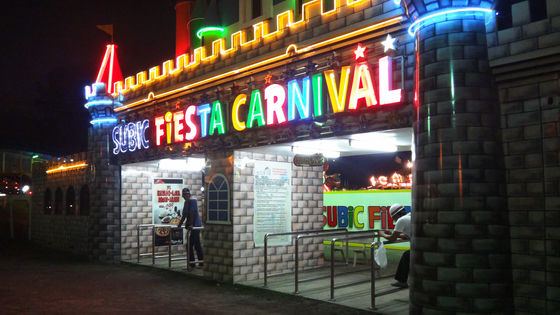 I will purchase admission tickets at the ticket office in front of the gate. The fee is 50 Philippine pesos (about 120 yen) per person.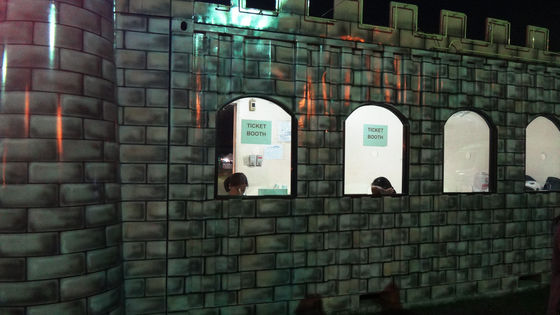 Tickets are like this.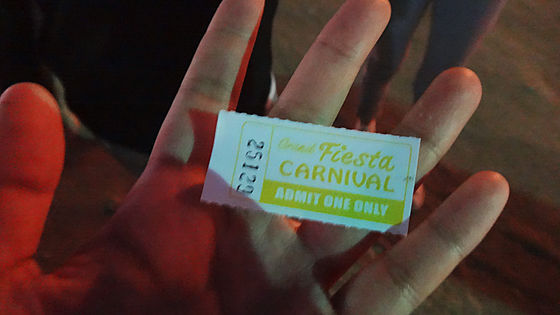 In addition to the entrance fee, you will need to pay a fee of 30 to 50 Philippine pesos (about 70 to 120 yen) for each type of attraction in the park.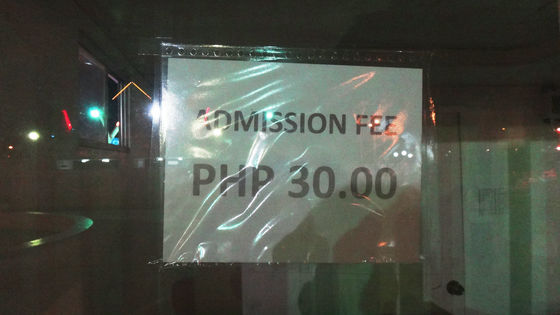 The brother who is checked by a gate checker is obsessed with smartphones is a scene full of Asian character. Nonetheless, I never worked out, but when I present a ticket I will put it in the garden properly.



Inside the amusement park is like this. There is a ropeway that crosses the garden.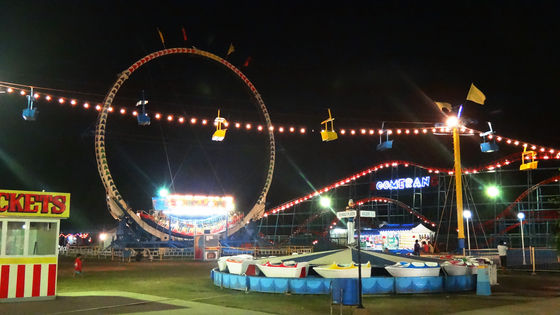 When you get on the ropeway you can look around the garden all over from the top.

Look over the amusement park from the sky on a ropeway of "Subic Fiesta Carnival" - YouTube


I saw it from above. You can see the tree, small buffet for children, merry-go-round, Ferris wheel and so on.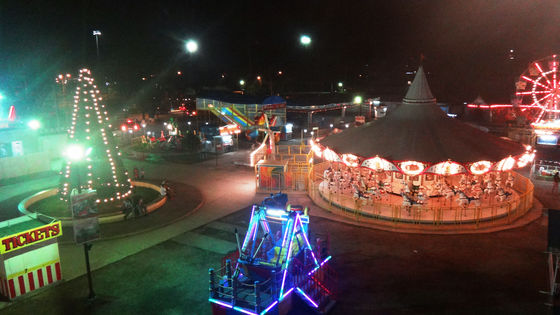 From within the merry-go-round, I was able to look around the inside of the garden. There is somewhat nostalgic atmosphere like the summer festival from the movie below.

Take the merry-go-round at "Subic Fiesta Carnival" and look over the garden - YouTube


"Viking" swaying in the right and left.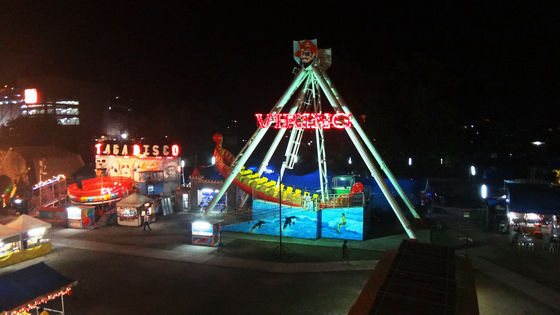 Illustration is too awful "Horror train".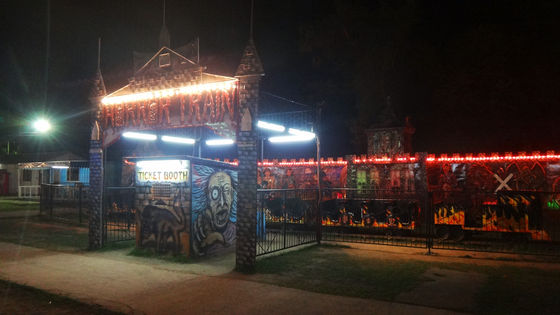 The horror train is a horror attraction that trains pass through the building where a tragic zombie or death god is drawn.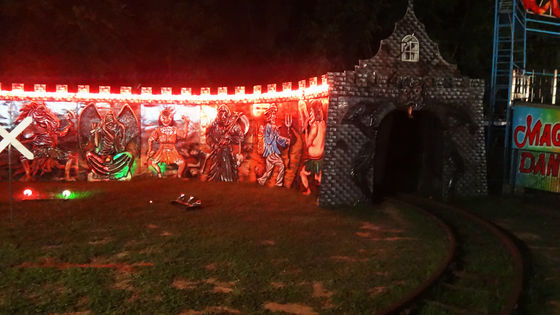 A church sinking halfway into the ground is a haunted house.



Speaking of amusement parks Ferris wheel.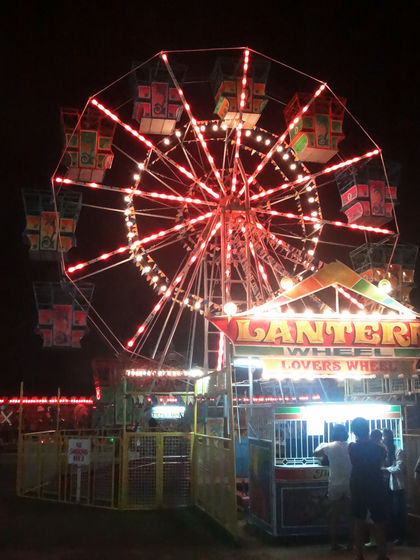 ......, but the rotation speed was not constant, I was running at an unstable speed swaying the gondola greatly.

"Subic Fiesta Carnival" turns irregularly and fluently - YouTube


This is screaming attraction of rotating system.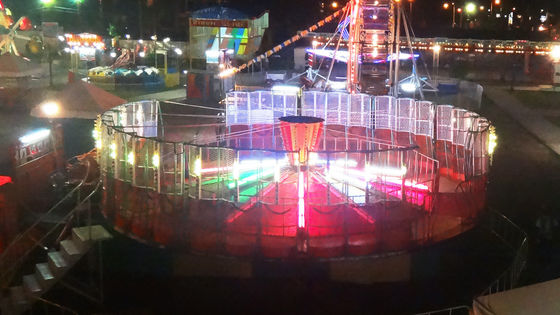 While turning sideways, it rushes up to nearly vertical angle.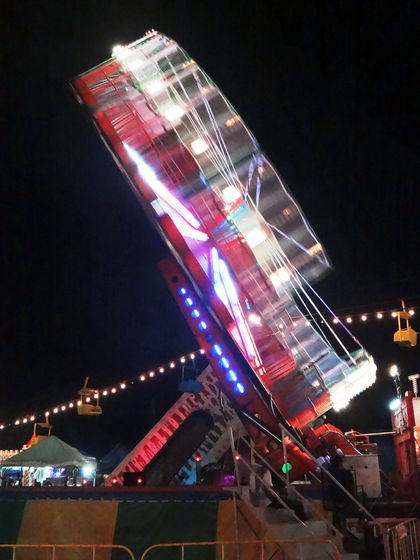 Attraction "MAGIC DANCE" similar to "coffee cup".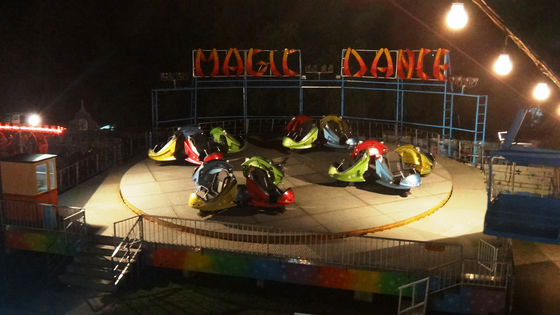 It has a triple structure that one seat rotates independently, four seats rotate together, and the whole rotates by the base as well.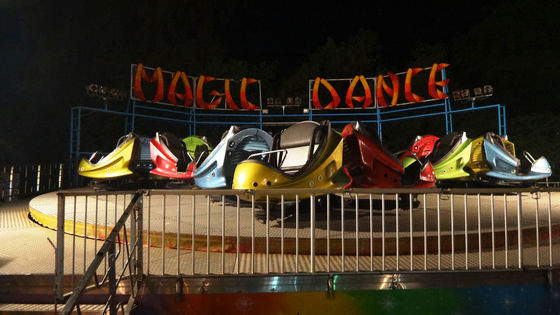 "TAGA DISCO" is an attraction in which circular seats rotate at high speed.



A big round attraction.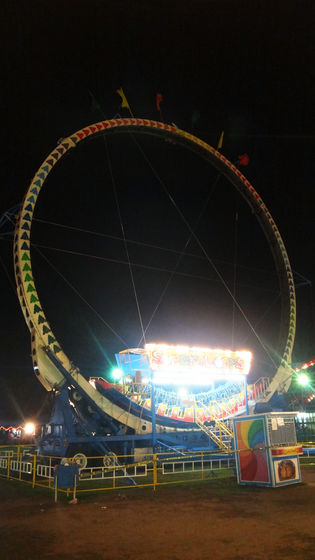 The name "SUPER-LOOPS", as I saw it, it seemed like a roller-coaster-like ride revolves around the inside of the circle, but unfortunately it is not possible to ride while adjusting the machine I could not do it.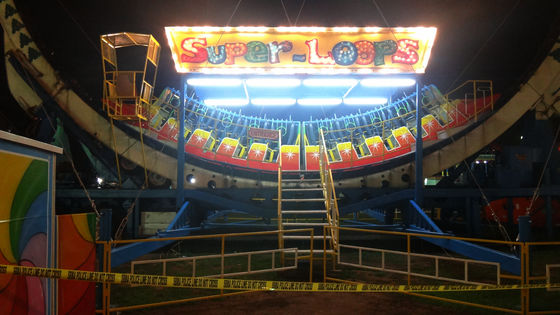 Not only screaming attractions but also vehicles for children were there. An attraction that moves up and down while turning round and round on an elephant.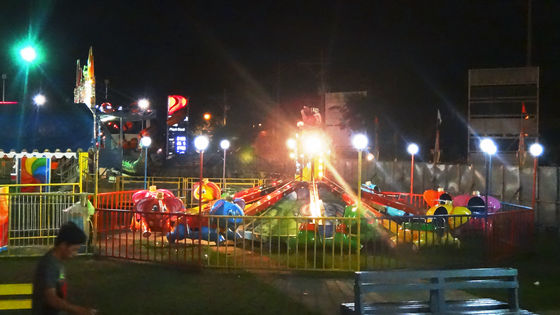 This is a type of boat type ride.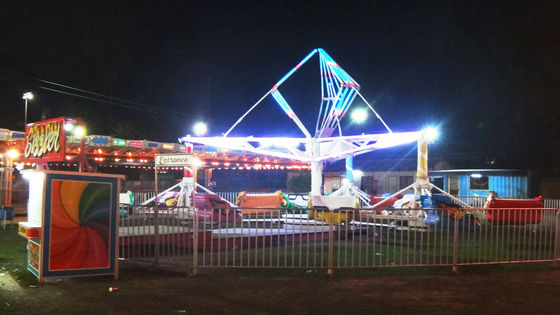 There is also a shop offering dishes, so you can enjoy your attractions while having a light meal if you are hungry.