How much IKEA's height-adjustable standing desk "SKARSTA" can be used?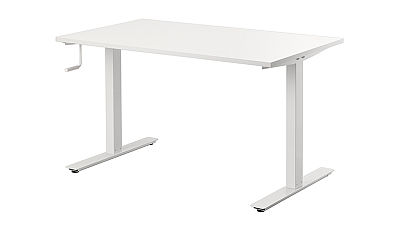 Unlike a normal desk, you can work without standing without "Standing deskIsIncrease concentration to prevent obesityIt is said that there are effects such as such, even in GIGAZINE which became anxiousTry using IKEA's standing desk BILLSTA for a weekdoing. From such IKEA, desks that can accommodate both standing and sitting by freely changing the height "SKARSTAAppeared. Review published by overseas users actually posted.

Sit / Stand Desk: IKEA SKARSTA Review - Chris Martin's Blog
http://blog.c-mart.in/posts/sit-stand-desk-ikea-skarsta-review

SKARSTA is a desk with two legs equipped with a lifting mechanism, it is possible to adjust the height by turning the handle which jumps out to the hand. The adjustment range is from 70 cm at the minimum to 120 cm at the minimum. The size of the table is 120 x 70 cm.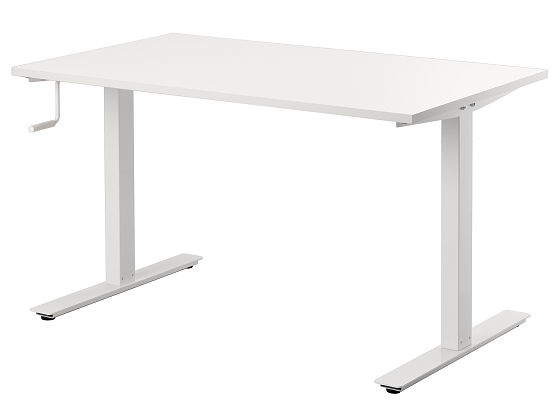 The handle for height adjustment is retractable, and it can be fixed to the back of the table when not in use.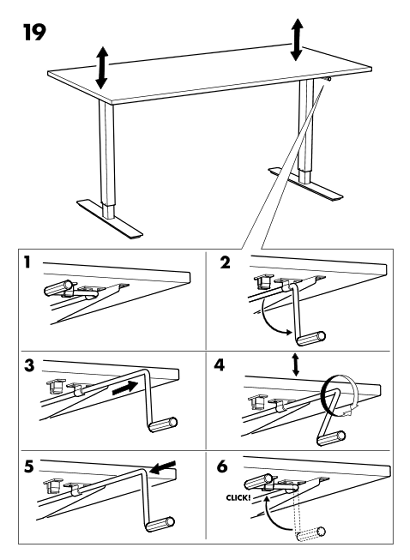 At the IKEA store in Japan, it is sold at 1999 yen.

SKARSTA desk lifting ceremony - IKEA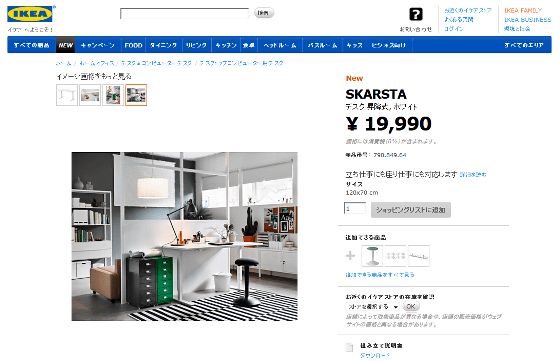 Chris Martin who lives in the United States wrote a review using this desk. Martin, who was interested in the standing desk, first tried to change the height of the notebook PC using the cardboard box as below and to adjust the height of the desk as a whole by bridging the foundation under the desk He said he was mistaken. The cost that took at this time was of cardboard, of course, and I bought it at AmazonBed RiserI heard that it was 80 dollars (about 10,000 yen).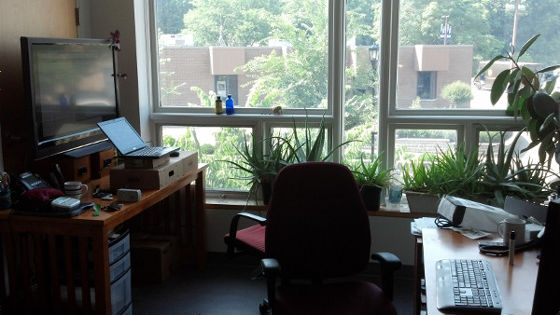 After that, as a result of the move, Martin decided to review the desk from scratch and prepare a better environment. Mr. Martin who has to build a remote office at his / her own expense at the time of all the ascending and descending desks that were searching at that time are all expensive items of more than $ 500 to over 3000 dollars (more than 60,000 yen to 360,000 yen) It seems to me that this expenses was somewhat painful for me.

In such a case Martin will hear that IKEA has released a manual desk desk "SKARSTA". Martin says that she was attracted to the price of 229 dollars (about 27 thousand yen), it took 3 hours by car to go to IKEA to buy SKARSTA. Although IKEA in Japan has only one size of 120 x 70 cm, in the United States the desk size is 160 x 80 cmBig SKARSTAThere is, Martin said that he chose the same type as 120 x 70 cm same as Japan.

It looks like this actually set up. In addition to the notebook PC, it is said that the liquid crystal display is fixed with a dedicated mount, but it seems to be generally satisfied with stability.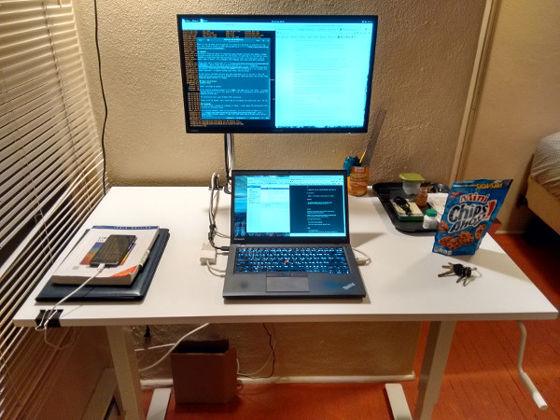 Martin says he sets the desk height of the standing position to 41 inches (about 105 cm). If it is this height, if you hit the keyboard a little more strongly, you can feel a grudge, but it seems to be a level you do not notice at all if you do not mind. However, changing the height of the desk to the highest height of 120 cm, it is said that graffiti is anxious indeed. People who want the standing desk of this height by all means comment that it seems better to look for another product. By the way, if it is high in sitting position, it is said that it is not good to say that there is absolutely no gratitude.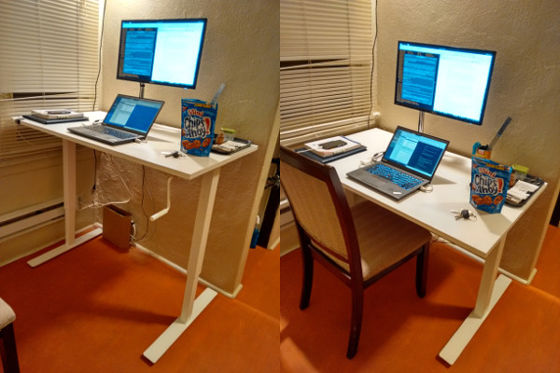 In order to adjust the height, it is necessary to turn the steering wheel, but in the case of Mr. Martin, it is necessary to turn the steering wheel 71 times to match the desired height. Depending on the person it may be a little hard work.

Martin is almost satisfied with this product although there are some points of concern and concern. "It is recommended if you do not intend to make your own desk with DIY and you can afford to spend about 230 dollars (about 20,000 yen in Japan)". "