Three songs such as Supra Toon's "Shiokara Clause" are decided to sing karaoke, the world's first squid karaoke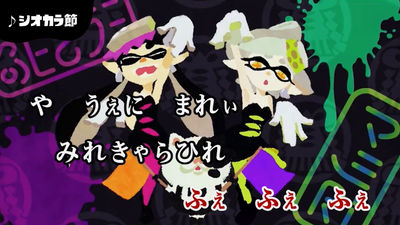 Nintendo Wii U game "Splatoon(Splatoon)Three songs "Shiokara clause", "Hikarasinka" and "dyed in your color" flowing in "JOYSOUND dealer shop from January 30th and"Wii Karaoke U"It was decided to be delivered in.


The songs delivered with JOYSOUND are three songs, "Shiokara clause", "hikara sinka", "dye it with your color".We prepared edited karaoke images, so please have a look.world's first? I hope you will experience the squid karaoke that will become.https://t.co/LAtPlDuu80

- Splatoon (@ SplatoonJP)2016, January 26

Nintendo's official YouTube account has released an announcement movie commemorating karaoke delivery. Three songs are delivered to the song, "Shiokara clause", "Hikara sinka", "dyed in your color", which the idol unit · schools sing in Supatoon sings.

Shio Collars "Shiokara Clause", "Hikara Sinka", "Dyed in Kimiro" Karaoke Distribution Notification - YouTube


Reserve Shiokara clause (with video) with karaoke ... ...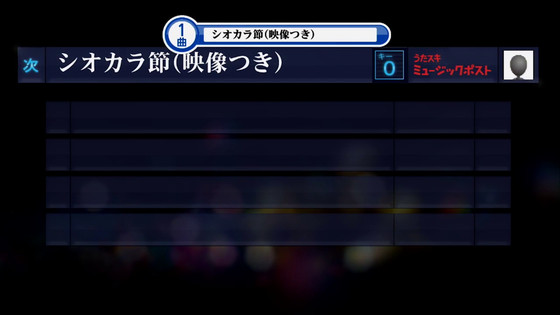 Music starts.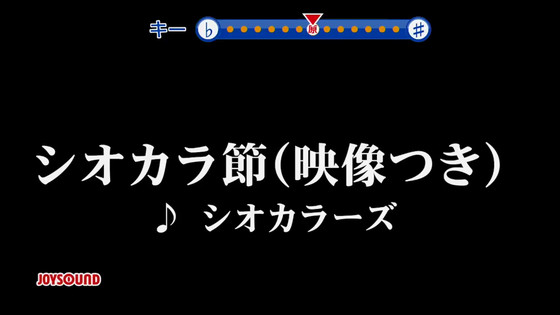 Since the lyrics are Squid noises, there is a necessity to sing and be singing with Ika Boy and Ika Girl.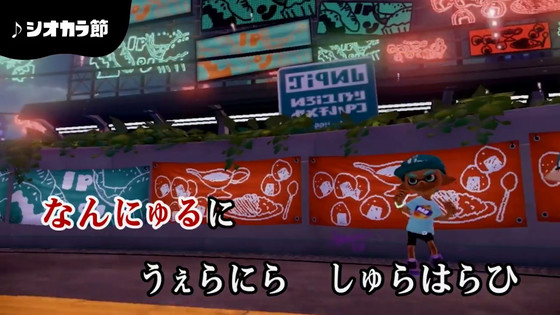 With the "Utaski Music Post" available on the Wii karaoke U and JOYSOUND MAX, JOYSOUND f1, it seems that you can enjoy the original video produced according to each song.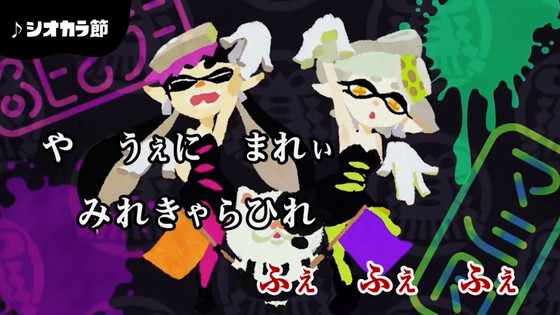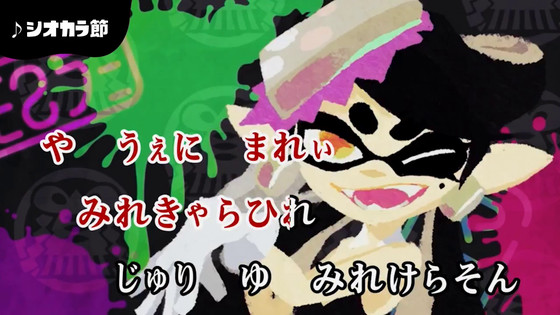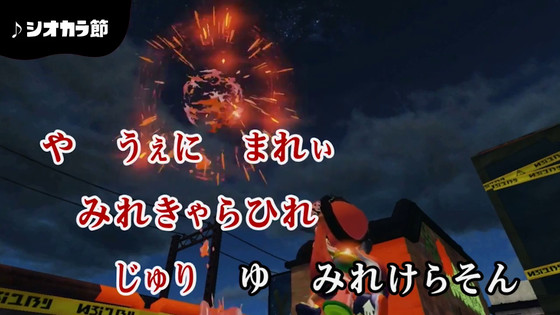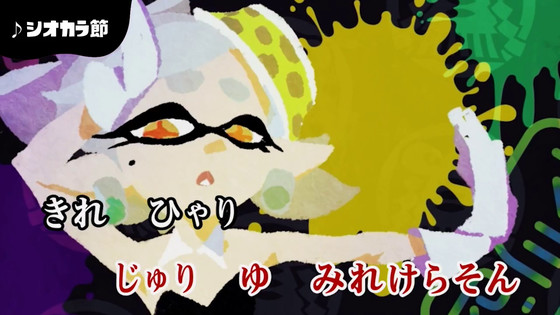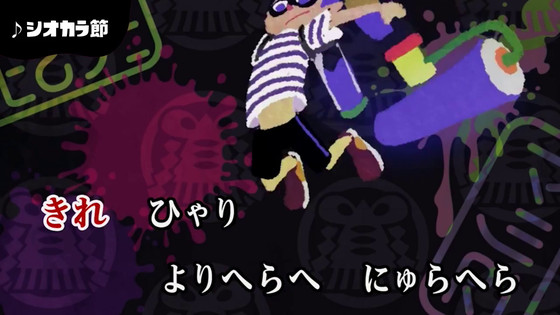 "Hikara sinker".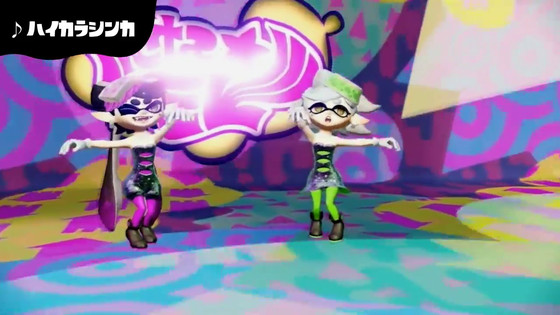 Of course I also sing in Ika.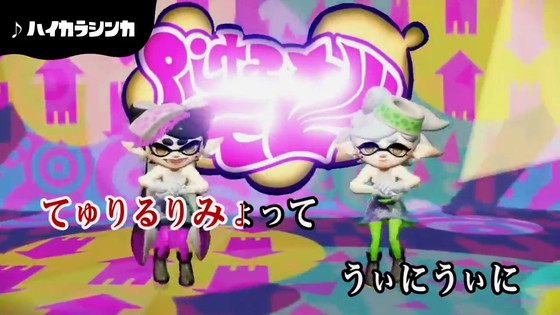 "Dye it in your color"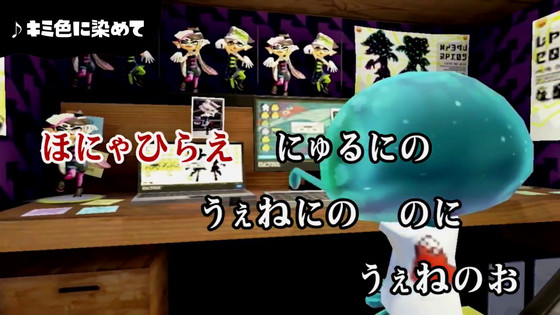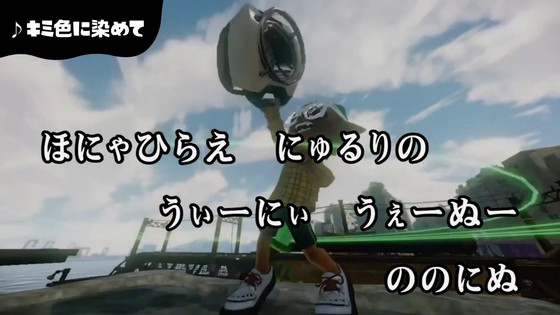 Splatoon's official Twitter account says, "There are also rumors that you can already select songs if you use a backwatching dealer at a dealer, but it is uncertain, but maybe you can sing the Shiokara clause etc. right now" ......?

According to the live, from January 30 Joysound handling shops nationwide and "Wii Karaoke U" to be able to sing the songs of the Shio Collars. There are rumors that you can select songs again if you use backwatches at dealers, but it is not certain. I would like to confirm the handling store here.https://t.co/fmCnSdnLS6

- Splatoon (@ SplatoonJP)2016, January 26

In addition, JOYSOUND MAX, JOYSOUND f1, CROSSO are the models that support delivery of "Shiokara clause", "Hikarasinka", "dyed to Kimi color" delivery. Also, at "Utasuki Music Post" which can be used with Wii karaoke U, JOYSOUND MAX, JOYSOUND f 1, you can enjoy karaoke with the original image as the background.

·bonus
On Saturday, January 30th (Saturday) on the same day, at the music stage of the game commentary and gaming convention festival "Battle Conference 2016" held at Makuhari Messe, the first live event "Splatoon Shiokarib 2016" will be held. We will start delivering karaoke according to this live, but since the movies containing the scenes of the lion's leading characters Shio Colls and band members who are struggling to practice for the live are released quietly, check it out is.

Held 30th January! "Shio caribe 2016" practice scenery - YouTube