Windows XP is infected with viruses and the hospital network is confused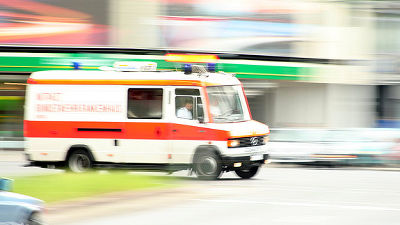 ByTill Krech

A situation occurred that the computer network used in the biggest hospital in Australia's city, Melbourne, was infected with a virus, and all the computers in the hospital were unusable. As a result of this influence, hospitals were forced to deal with such things as manual inspection and recording, such as manual operations.

Royal Melbourne Hospital attacked by damaging computer virus
http://www.theage.com.au/victoria/royal-melbourne-hospital-attacked-by-damaging-computer-virus-20160118-gm8m3v.html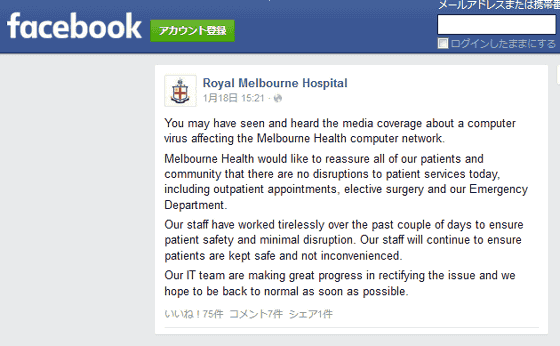 Vic hospital curing computer virus woes
http://www.news.com.au/national/breaking-news/computer-virus-infects-melbourne-hospital/news-story/19c067638b52370eb122b690cf66d59b

This incident occurred in "Melbourne Health" which runs Royal Melbourne Hospital. According to a mail sent from Melbourne Health to a hospital staff on Monday, January 18, 2016, Windows XP used by the pathology department of Melbourne Health is infected with a virus. Because the computer became unusable inside the hospital, it was forced to do all the registration, the test, the record of the result etc. of blood, tissue, urine sample etc all manually. Of course, manual delays occur, so important results were sent by fax, and it seems that the exchange was done by phone if there was a "very abnormal" result with regard to intensive care and emergency department. It was also confirmed by the eye of the nurse whether the proper meal was distributed to the patient.

In e-mail, "We are currently working on solving problems, staff do not try to solve problems themselves" "Do not turn off currently running computers, power is on now Not to start a computer that is not "" Attention was given to never log in to accounts that require passwords such as Facebook, Gmail, bank, etc. "

Comment that at 15 o'clock on the 18th, there is no confusion on the service to the patient including "outpatient patient reservation, waiting surgery, emergency department" on Facebook.

You may have seen and heard the media ... - Royal Melbourne Hospital
https://www.facebook.com/RoyalMelbourneHospital/posts/980260938676655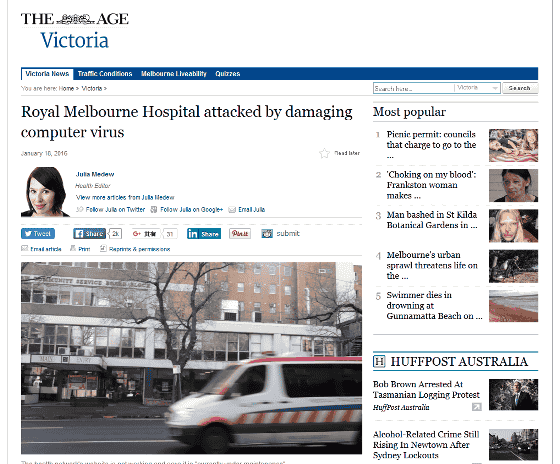 Melbourne Health PR reported on the evening of 18th that "Although the virus destroyed the computer system and the PC, the staff has minimized confusion so far, the patient's safety is the most important, It is also kept, waiting surgery and outpatient appointment are normal as well. " It seems that he did not comment on the question of whether there is no worry that a patient's privacy and records are endangered by the virus.

On the 19th (Tue), we succeeded in removing the virus from the majority of computers, and the website which was not displayed as "under maintenance" at one time was restored now.

The Royal Melbourne Hospital | Victoria's first hospital and continues today to provide medical care to the people of Victoria.
https://www.thermh.org.au/

One thing this time was that the budget to upgrade the computer system was shortIt is thought to be caused by, Mr. Jill Hennessy, Minister of Health and Welfare, took hospital computer system over 10 million Australian dollars (about 830 million yen)UpgradeIt announces.