I went to "Cacaotier Gokan" where I can see the scenery making chocolate from cacao beans quickly a couple of days ago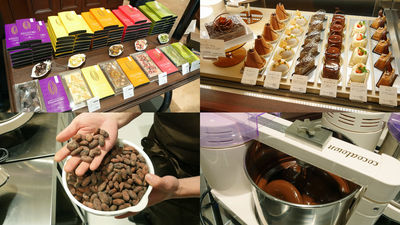 Based on the concept of "making confectionery with Japanese materials"Rice cake rollsI am working onGOKANHowever, this time the shop which launched newly "to make Western confectionery with farmers in the world" is a chocolate specialty store "Cacaotier Gokan(Cacao Tie Gokan) ". I was sticking to cocoa beans and watching the inside exhibition that was held ahead of the grand opening, because it seems to see the way to make chocolate from the beans inside the store.

CACAOTIER GOKAN February 1, 2016 (Monday) Grand Opening in Osaka · Kitahama
(PDF file)http://www.patisserie-gokan.co.jp/pdf/1512_kokuchi.pdf

Arrived at Cacaotier Gokan. The appearance of the shop is a classic and calm atmosphere like a Western-style building.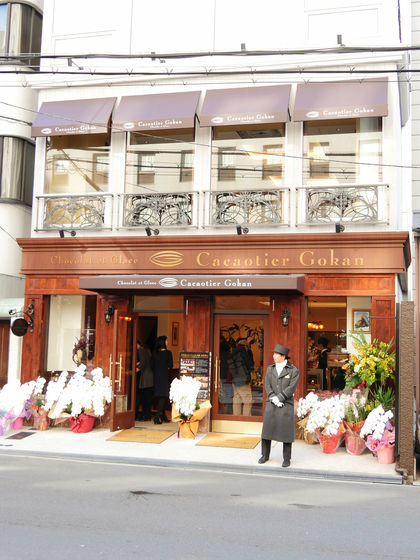 The address is located in Osaka-shi Chuo-ku, Koryo bridge 2-6-9, Osaka municipal subway Sakaisuji line Kitahama station about 5 minutes on foot.


A sign with a logo shaped like a cacao bean is a landmark.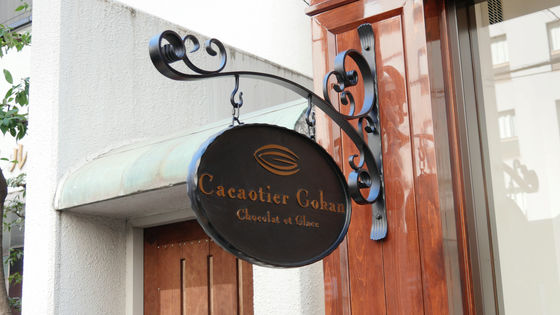 In the showcase facing the road, there were cacao trees all made from chocolate from the top to the bottom. It seems that the pastry work made by Mr. Patissier is made only at 2 o'clock in the morning.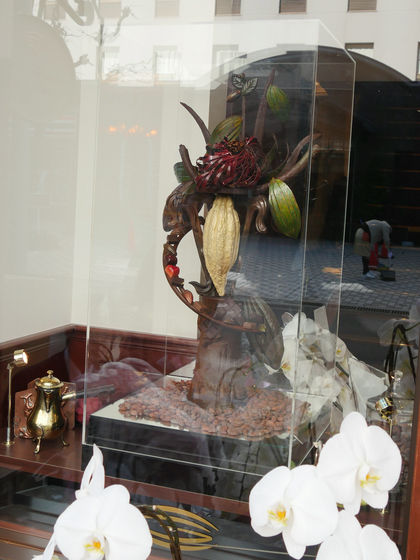 Chocolate sweets are densely arranged in the showcase and the table in the store, and it is wrapped in the sweet smell of chocolate at the moment of entering the shop.



If you look closely at the pattern of the wall, the cacao tree with cacao beans bell-shaped is drawn.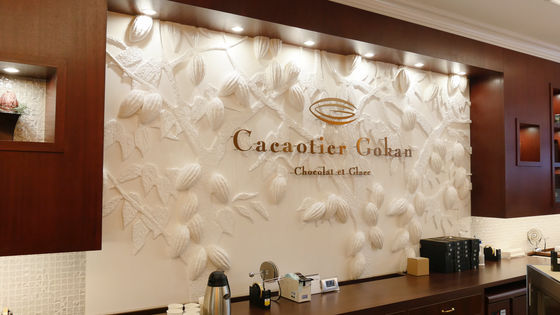 There was also a model of the full size cacao.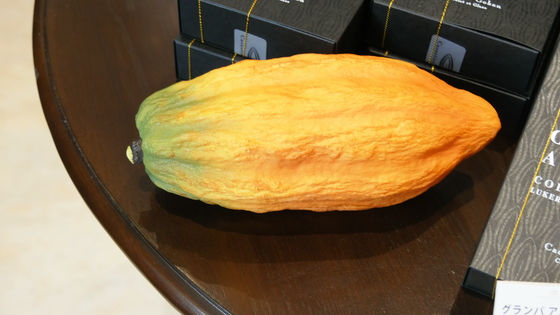 The showcase closest to the entrance includes 20 kinds of bite size chocolate "Bonbon chocolatIt's slippery.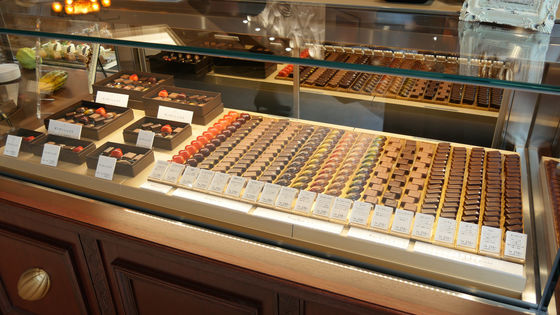 Chocolate sticking to the production area of ​​cacao beans ......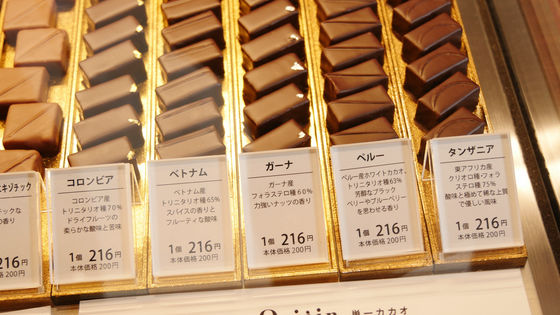 "Lemon mint" taste, "Shiso (Shiso)" taste, cookies with a spice mixed inSpeculusThere are rare flavors, such as "speculus" which imaged the image. The price is 216 yen to 238 yen per grain.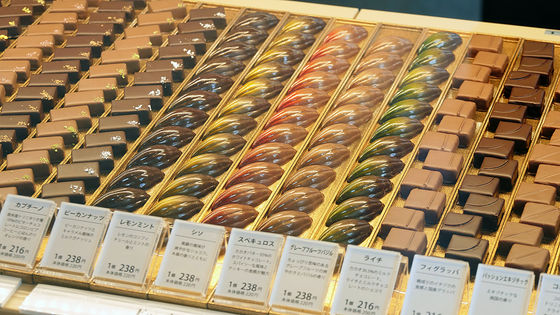 The perilla taste of chocolate has a sauce-flavored sauce inside. When eating, the outer chocolate melts in the mouth, the refreshing flavor of the perilla spreads, the sweetness was moderate and the richness of cacao fits well with the perilla.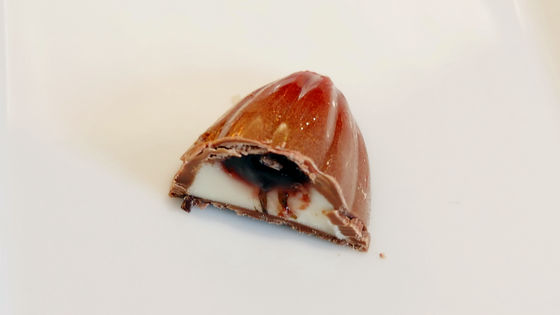 All the cakes in the showcase are all using chocolate.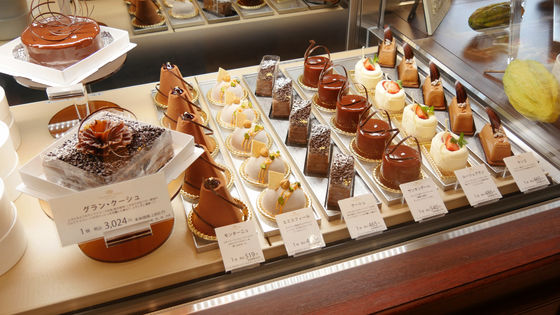 This is decorated with dried fruits etc in a chocolate shaped into a plate "Cocoa Tea Ever"(1080 yen per sheet).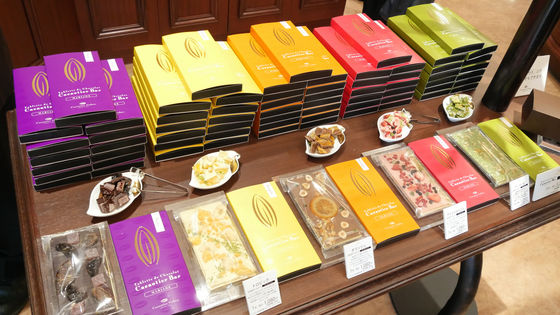 Looking from the side it looks like this, there is a notch to make it easy to split into a bite size.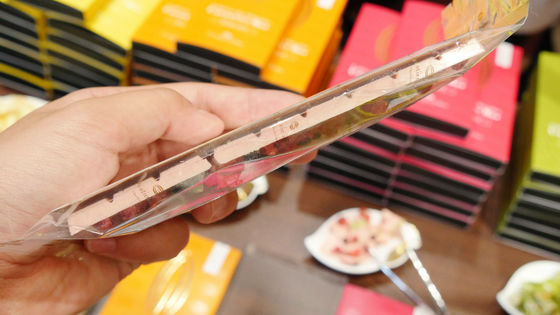 Clockwise from the upper left, prunes and fig figs added to 70% cacao bitter chocolate "Noir"Refreshingly finished with tropical fruits by adding coconut and honey to white chocolate"Tropic"Sweetness The balanced balance between modest milk chocolate and orange is exquisiteOrange"Characteristic of acidity and crispy texture of freeze-dried strawberries and blueberries"Fluyu Rouge"Yuzu tea and white rice puffs are incorporated into white chocolate and Yuzu Yuzu added peeled light texture of"Te BaleThere are five types.



Chocolate brownies mixed with chocolate chips, bananas and nuts using cocoa made in the highland of the Andes mountain range at an altitude of 1000 mGrandpa Alberto"(1512 yen per piece). It is excellent compatibility with the sweet aroma of chocolate chip of crispy texture and banana in a light, dough that is refreshing.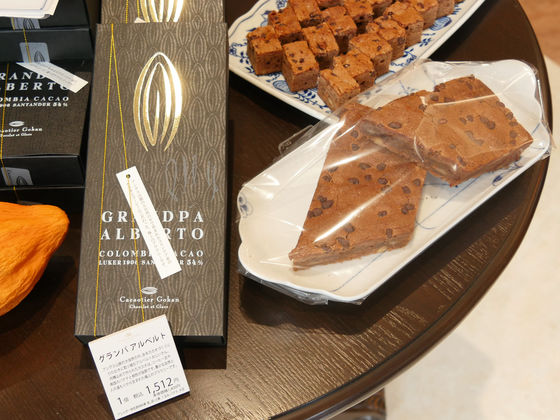 "Silk chocolat"(9 pieces in 7 pieces, 1836 yen in 15 pieces) is a bite-sized chocolate with Ganache dressed in silk powder. It is soft enough to melt as soon as you put it in your mouth, it is eating comfort like raw chocolate.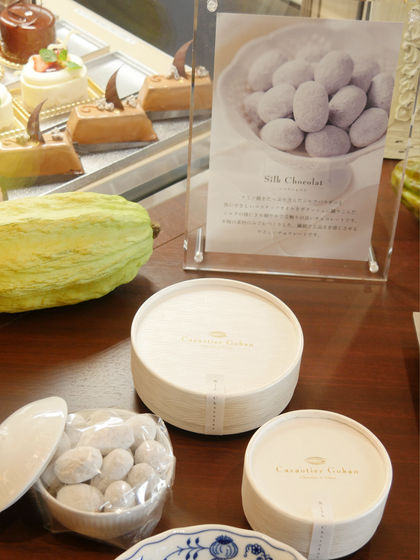 A baked sweets made with the concept "easy-to-eat chocolate confectionery" is "Cacao sandwich". Four tastes of "Hi milk" "Hazelnut" "Orange" "Cafe" are sold one by one, and the price is 378 yen per piece.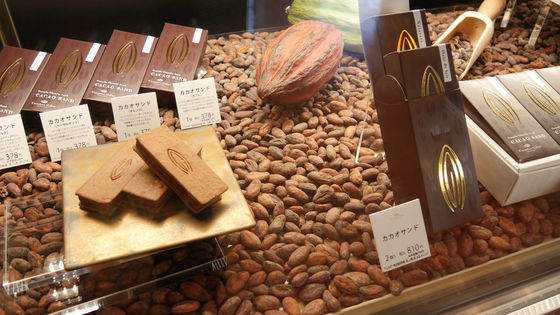 Cocoa bean pattern on the surface.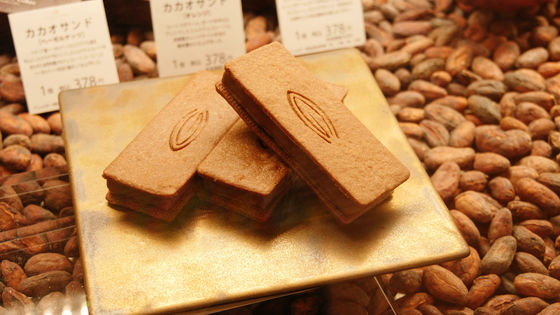 Chocolate ice cream "Cacao Tea Glass"There are five kinds of flavors" Chocolat Fluyu Luge "," Chocolate Noir "," Chocolat Blanc "," Chocolat Jean Deja "and" Chocolate Ore ", which are handmade one by one at the ice cream workshop. The price is 432 yen per piece.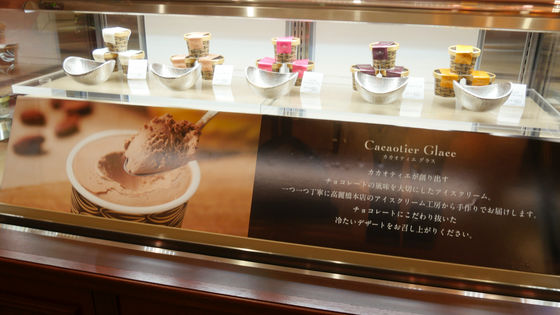 I also saw the inside of the kitchen "Bean to Bar" making chocolate from the cacao beans in the back of the store.



Along the walls of the kitchen, the machine for making chocolate is slippery.



You can see the fact that machines for making chocolate actually move in the following movies.

"Cacaotier Gokan" handling chocolate making from cacao beans How the kitchen is - YouTube


I could also see the process of actually making chocolate. Usually it seems that we import about 60 kg of beans into such cloth bags and import them ... ...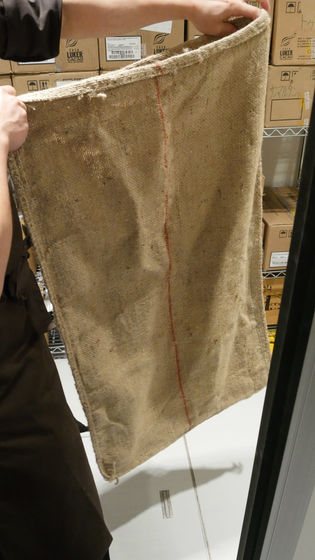 In Cacaotier Gokan, you can make cacao bean producing countries such as ColombiaVisitingIt seems that they negotiate directly with the farmers and have their own cocoa beans produced. The process from fermentation to drying of beans was done locally, and it is said that we are ordering five types of raw beans with different production areas.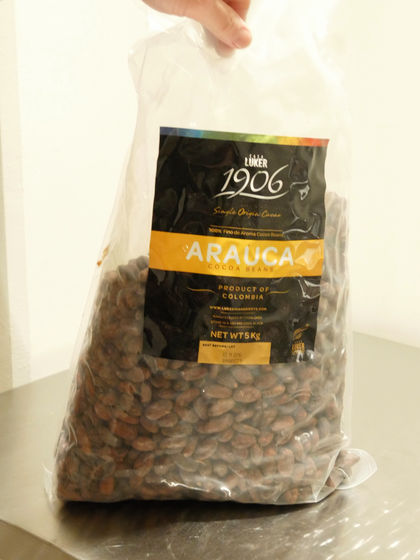 Cacao raw beans (Kamame) look like this.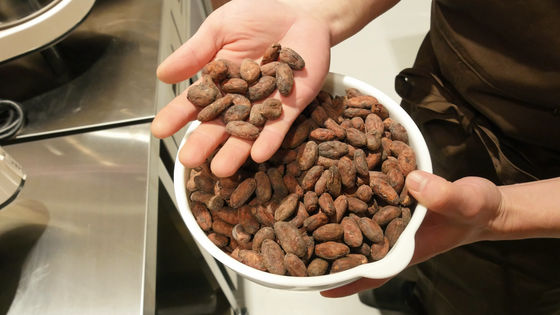 First of all, I will put raw bean into the roaster machine with gritty.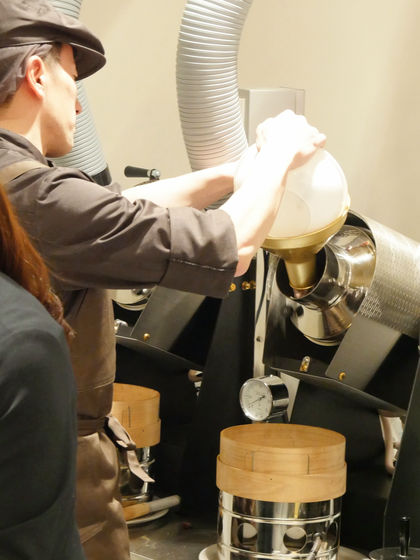 First doing a lid and then steaming, then roasting from the next and heating the beans over 40 minutes.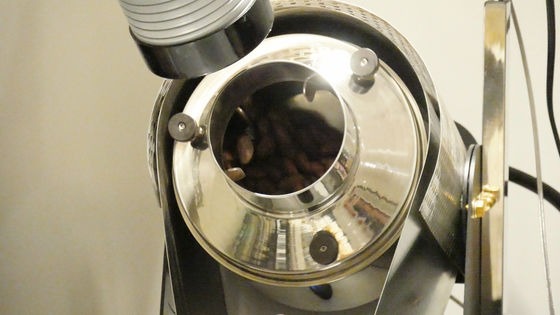 While spinning around the drum shaped container, it is wrapped with gas fire from the bottom.



Steam comes out when roasting from the ceiling, so duct for exhaust.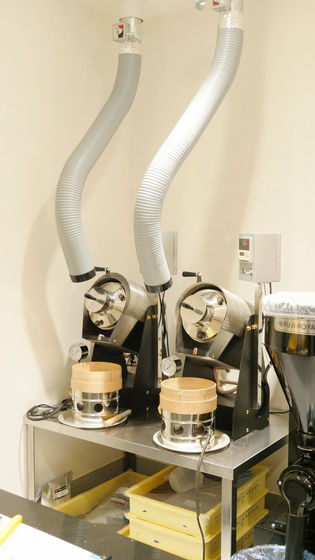 Next is a machine that crushes hot beans roughly.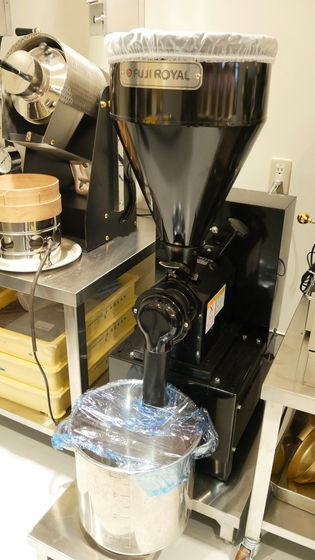 Beans in the crushed state feel as follows. As a result of tasting, the flavor of hot beans was fragrant and slight astringency was felt.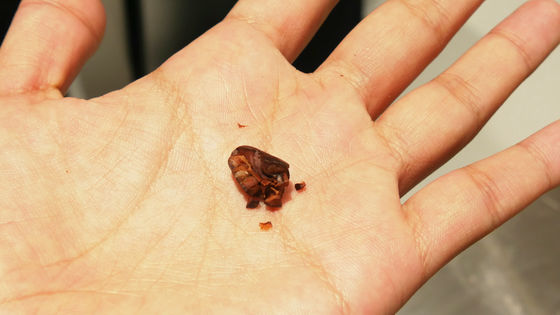 This is a machine that splits crushed beans into leather and cacao nibs. It blows the wind and automatically separates heavy nib and light weight skin.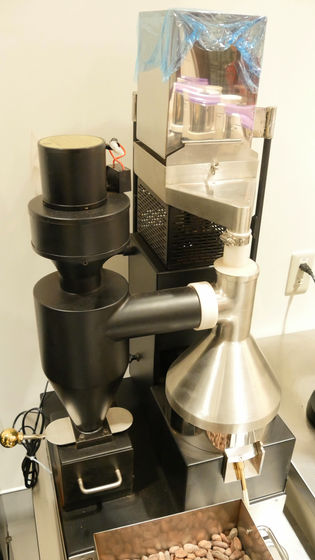 Sorted leather can be drunk with hot water and drink as tea, and it will be offered at the 2nd floor cafe opened on 1st March, 2016. In the hot state, cacao's astringency was strong and it had a flavor like black coffee, and when it got cool it was a strange drink that the flavor of chocolate comes out.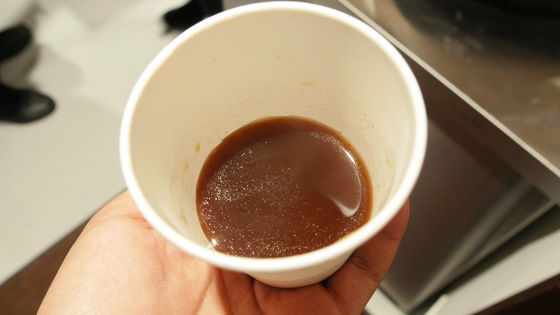 Cacao nibs are processed into paste form with this machine.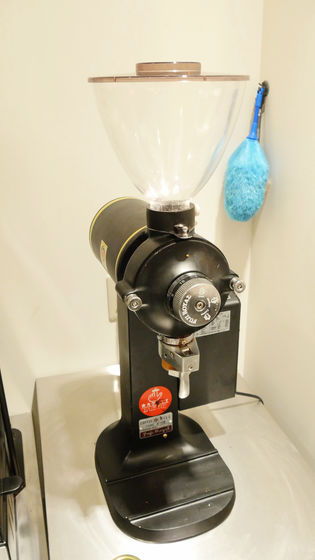 Lastly add the sugar and cacao butter to the cacao nib, which is smoothed like a paste, then mix it and continue mixing for at least 24 hours so as to make it even smoother. It is said that putting sugar separately in several times is a commitment, so if you put too much too early, the viscosity will get high or burnt, so timing is important and trial and error is repeated.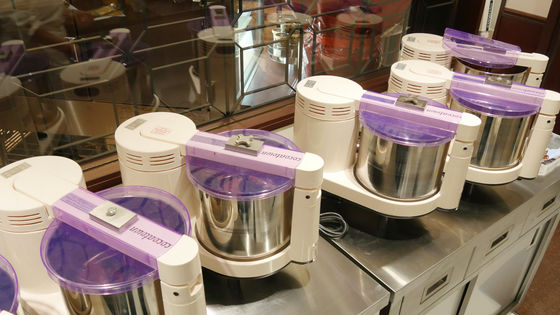 You can see how the mixer spinning and keep stirring chocolate around.

Continue to stir chocolate for 24 hours "Cacaotier Gokan" Kitchen - YouTube


As I got tasted chocolate on the way of mixing, the mouthfeel was smooth and light, the sweetness of sugar was modest and the rich aroma of cacao was felt strongly. After mixing, stabilize the crystal after being laid for one day, it seems to form into a plate chocolate shape the next day.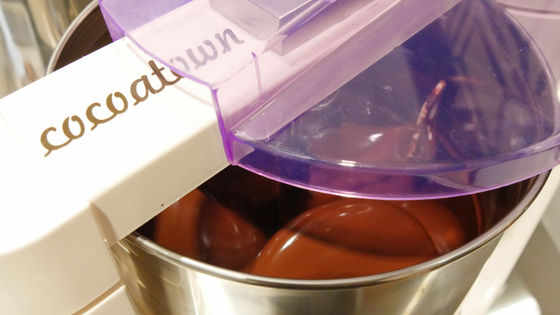 Here is the chocolate made in this way. Five kinds of cacao tea bars using different cocoa beans of Ghana, Vietnam, Colombia Arauca and Santander, Trinidad and Tobacco are prepared. The price is 972 yen per sheet.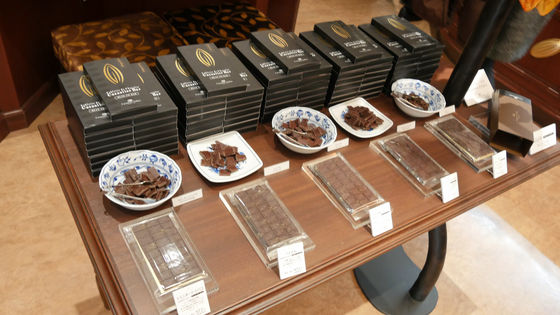 Only raw materials are cacao mass, sugar, cocoa butter, but unlike commercially available plate chocolate preservatives and emulsifiers etc are not used.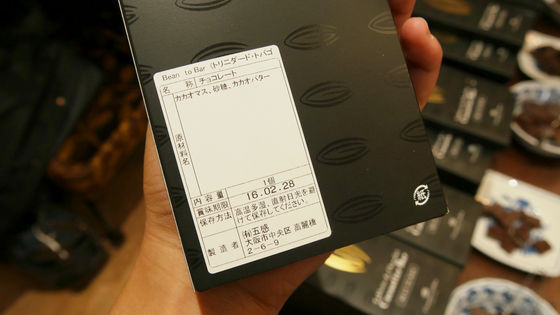 It is the same as cacao tea bar with dried fruits that has a notch so that it is easy to break.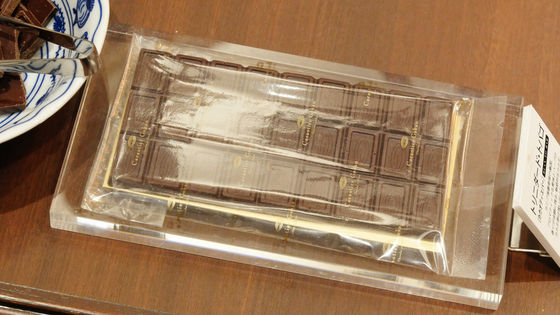 One cocoa bean logo is contained one by one. Every cocoa tea ever contains a lot of cacao content, for example chocolate made from Vietnamese cacao bean has a strong acidity, Santander produce astringent aftertaste, etc., the flavor is completely different for each bean producing area , "I am surprised that" the type of beans will change the taste so far ...! "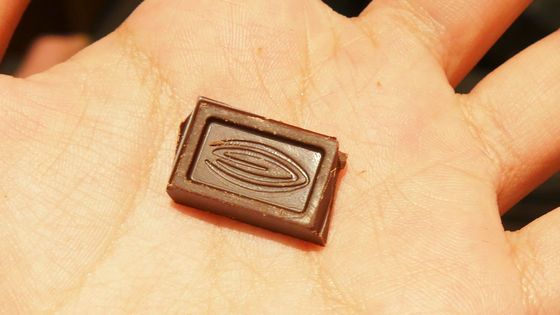 In addition, Cacaotier Gokan Goryobashi Main Store will open on February 1, 2016 (Monday) Grand Opening. Business hours are Monday - Saturday from 9:30 to 20:00, Sundays and holidays from 9:30 to 19:00.