"Hot Sunday" for the first time in Saitiwan history, "Hot Saturday Dolce" for warm pancakes & fondant chocolat and cold ice to enjoy hot and cold Taste Review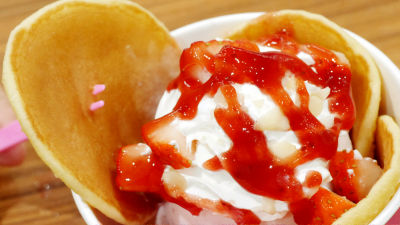 Hot sunday where CIRTIN ice cream becomes the first in history "Hot Sathyan DolceFrom Friday, January 15, 2016 we are offering. Ice cream was put on a warm fondant chocolate "Fondant Chocolat"I can combine pancake with my favorite ice cream"Maple strawberry pancakeI actually went to the shop to see what kind of finished 2 items are likely to be deliciously eaten even on cold days.

Topics: Sweet heart warming
http://www.31ice.co.jp/contents/topics/151226_05.html#hotdolce

Arrived at the Sanity One Ice Cream.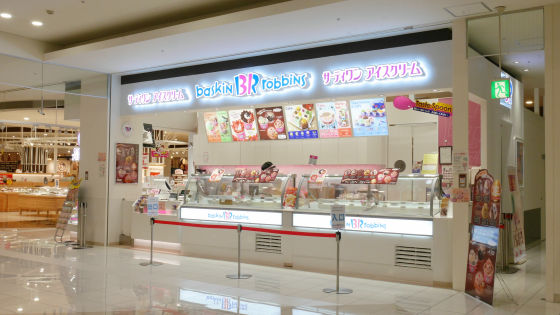 In front of the shop "Hot Saturday Dolce" appealed that "" I met you "and" I wanted to join "for the first time.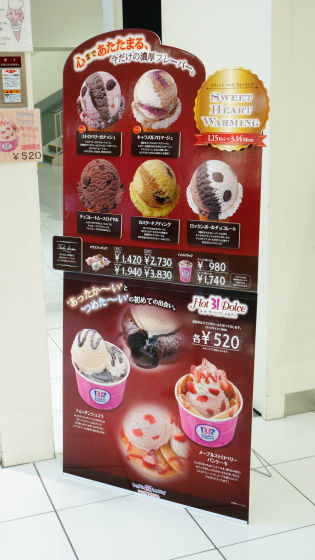 That is why I first ordered "Fondant chocolat".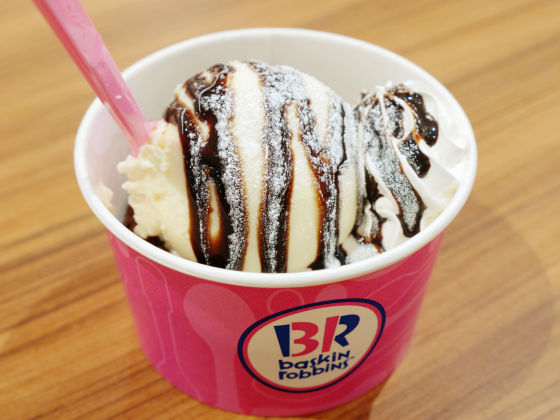 Ice cream & whipped cream is on top of fondant chocolate, chocolate sauce and powdered sugar are put on it.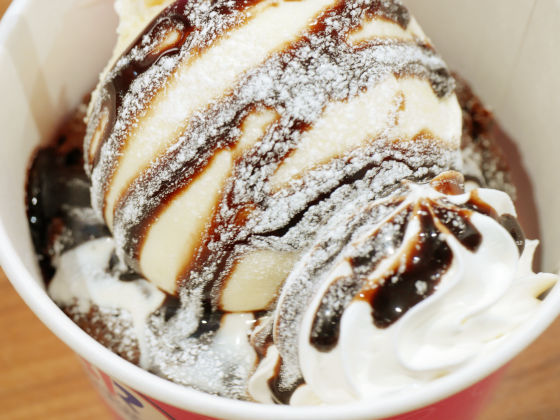 Because fondant chocolat is warm, ice cream and whipped cream have already melted.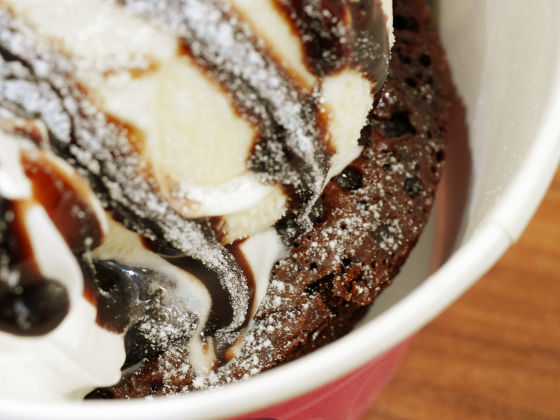 The size compared with the iPhone 5 is about this.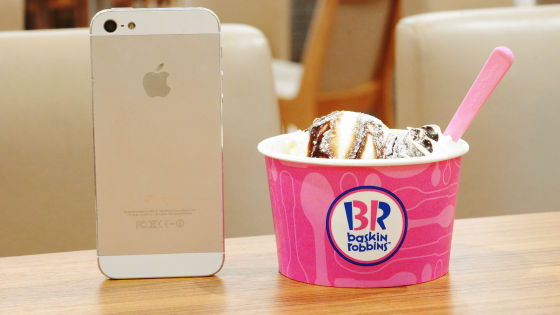 First of all, try eating fondant chocolate, chocolate is so rich. It was as if I was eating "raw cake-like raw chocolate" rather than chocolate cake, even from a nice texture. Sweetness is intense, but there is also bittern bitterness of cocoa.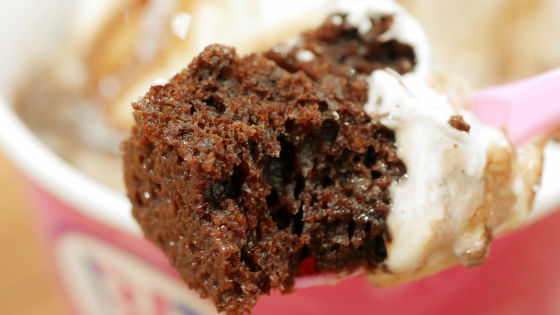 There was never anything like chocolate spilling from inside while something like ganache cream was spread between fondant and whipped cream, which added a further rich feel to the whole.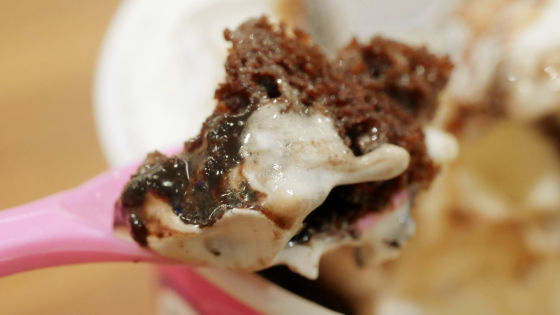 Eat cool with ice cream and whipped cream and you can enjoy hot sweets at once and luxurious. Although I chose vanilla ice cream this time, ice cream can order my favorite taste, according to a clerk, "Chocolate ice cream is also popular".



Next, I purchased "Maple Strawberry Pancake".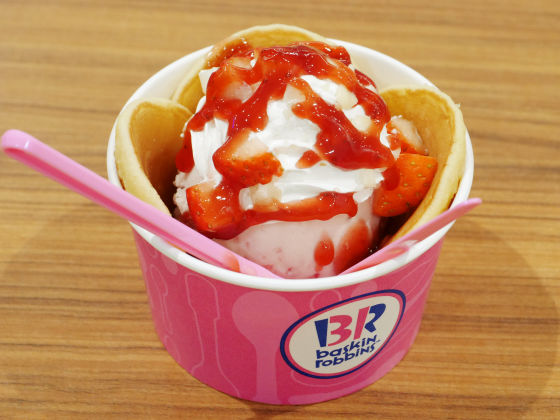 Looking at it from the top, a total of 4 pancakes were arranged like a petal.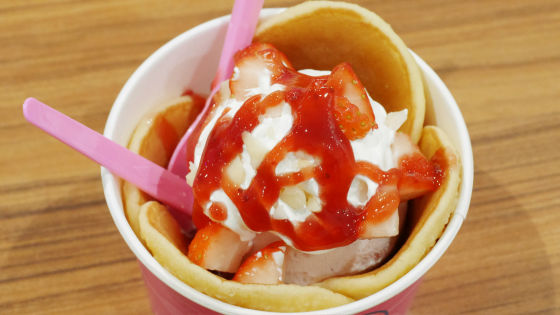 Ice cream and whipped cream are in the center of the cup, and strawberry sauce, strawberry and macadamia nuts etc. are topped on it.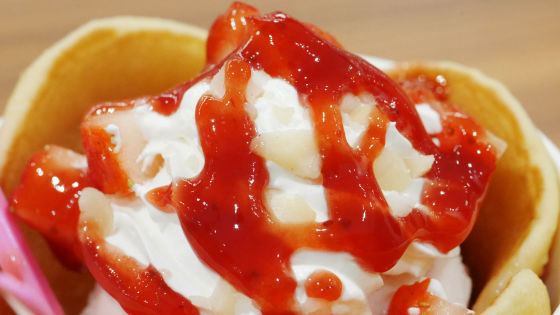 Not only a spoon but also a pick was stuck in the cup.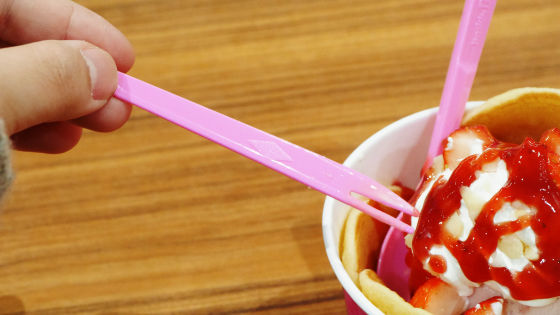 Taking out a pancake with a pick and such a feeling. Baked eyes are beautiful female colors.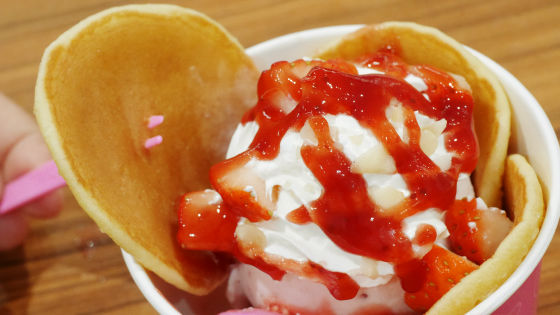 First I paked the ice cream club. Again, ice cream can choose his favorite flavor, but this time she chose berry berry strawberry. The compatibility of the sweet strawberry flavor with the sweet and sour strawberry sauce is perfect, macadamia nuts add fragrance, and the texture is also accented.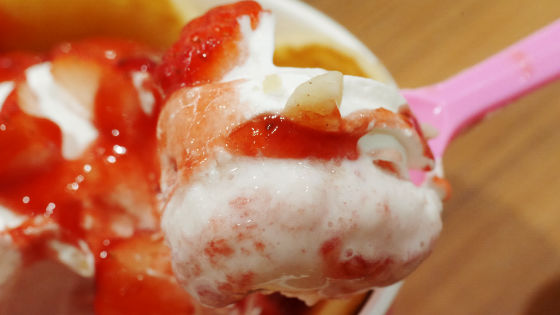 I thought that "Maple is not looking as though ...", but when I tried eating pancake and ice together, I felt the taste of maple and the maple from the pancake of rich texture It was. This is also recommended to eat while warming in cold weather, because it can enjoy a combination of hot and cold ice cream melting as it melts on pancake.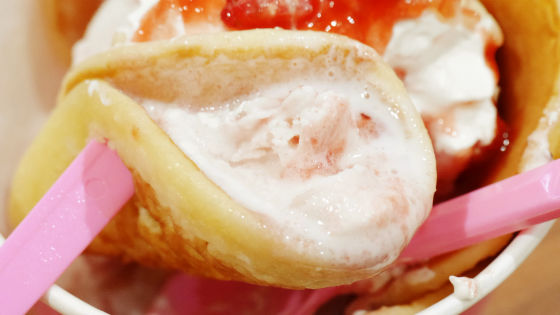 In addition, "Fondant chocolat" and "Maple strawberry pancake" are both 520 yen including tax and are offered until 30th of March (Wednesday).