Ringer hut "Rice cake with Chinese cabbage and crab Soy milk cream champa" taste of rich soymilk and mildness Taste review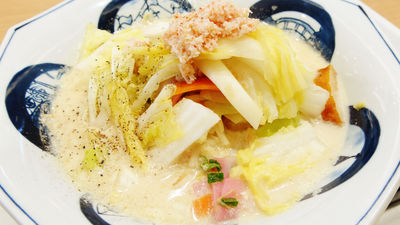 Nagasaki Champon Drinking sweetness by making frost and cold wind resistant to soybean milk cream soup using white soup with citrus leaves from Ringer Hut, in a barely habitable environment of Chinese cabbageMarbled cabbage, A limited time new menu "Together with domestic red crumpled crab"Marbled Chinese cabbage and crab Soy milk cream Champon"Has appeared since Friday, January 15, 2016. I tried to eat actually what kind of taste it is when using soymilk cream perfect for winter.

Limited release from January 15! Marbled Chinese cabbage and crab Soy milk cream Champaign: Nagasaki Champon Ringer Hut
http://www.ringerhut.jp/news/20160113_2/

I came to Nagasaki Champon Ringer Hut. I will order "marbled Chinese cabbage and crab Soy Milk Cream Champion" (regular: 950 yen including tax).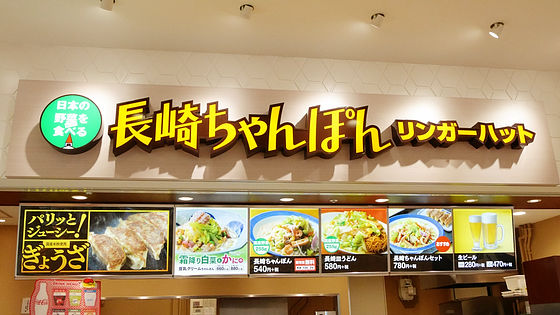 I waited ten minutes to receive the menu. Ramen noodles with plenty of vegetables like Champon ......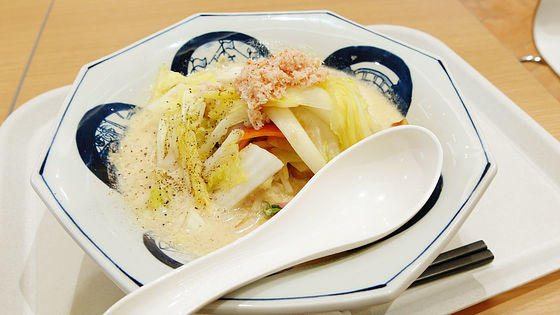 In particular, you can see that "marbled Chinese cabbage" is abundantly contained.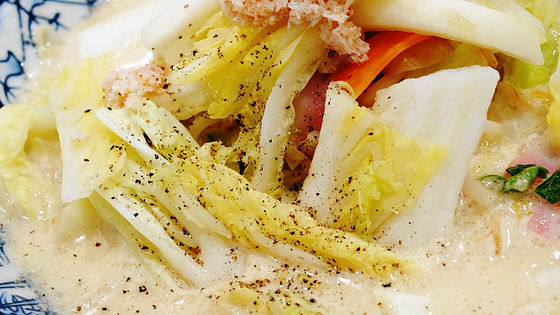 Small crab squirrel in the middle is slightly luxurious.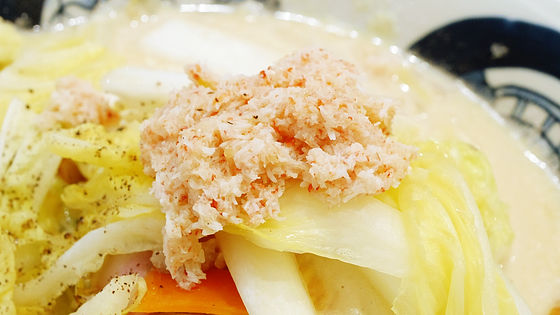 Soup is a white muddy soymilk cream soup that you can taste rich and mellow using rice soup with citron skin.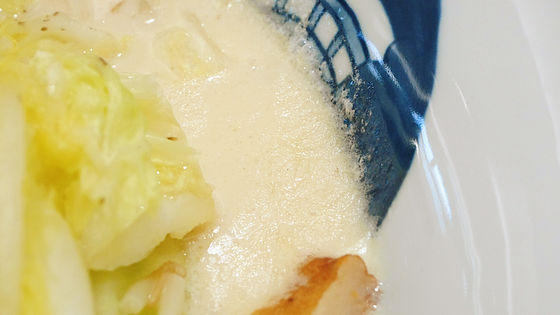 First of all I try to eat it from marbled cabbage. It looks like ordinary Chinese cabbage, but when you eat it you will find that sweetness is stronger than ordinary Chinese cabbage. Soybean soup tangled with Chinese cabbage is very mellow, sweet and marbled Chinese cabbage seems to be the best food.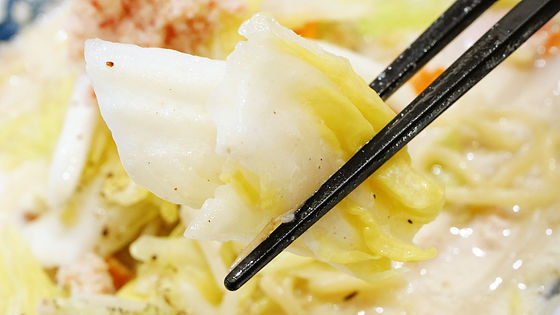 A crimson crab is a small amount but when you put it in your mouth, you can feel a thick umami. Although it is disagreeable when eating with lozenge, it was a ingredient with a firm presence even if you eat it with other ingredients.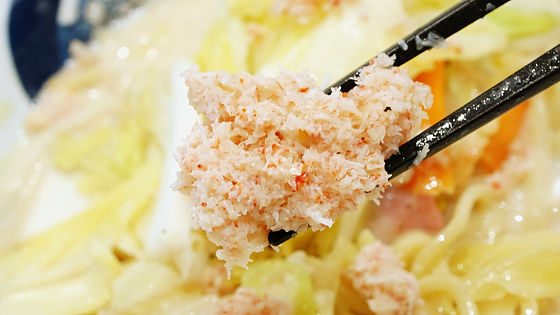 Soup with soymilk cream added based on Champon soup, ramenish pork bones and chicken eggs are out, and lastly a mild mellowness remains. Perhaps because he uses a white soup with citron skin it is finished in a Japanese style taste soup and it seems to be able to smile in winter, so people who like soy milk may be habit.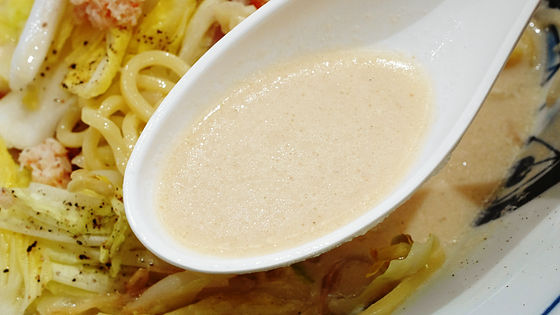 While Naka Taito's Champon Noodle has a rich texture, it also feels a little Koshi.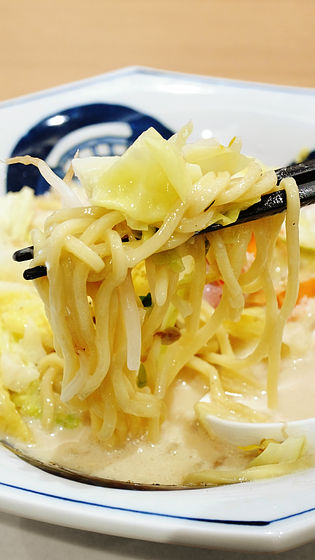 Other ingredients include fish-boiled fish, kamaboko, bean sprouts, carrot, cabbage, edamame ......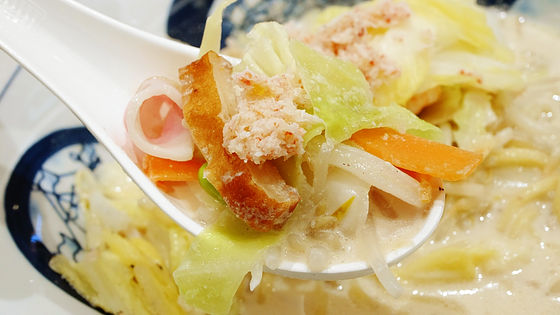 Onion, shrimp, corn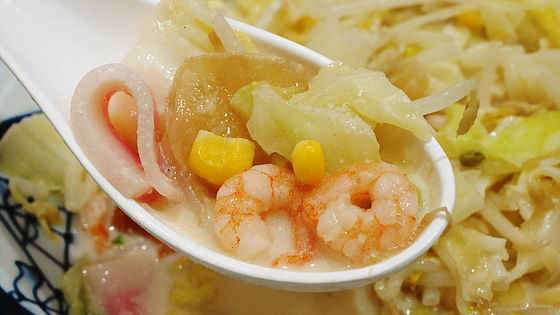 It contained small pork and others. Because a lot of vegetables can be taken, it is a pleasant dish when vegetables are not getting much used on a daily basis. As soy milk cream soup is mellow, it is mellow, so you can eat completely without feeling persistent.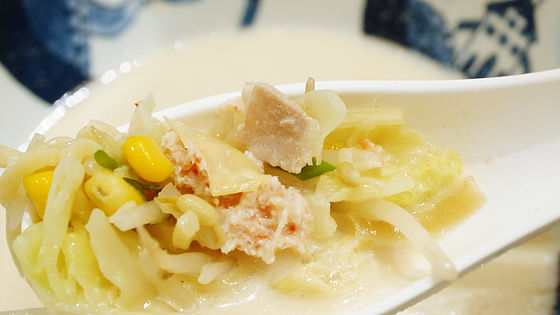 In addition, the marbled Chinese cabbage and crab soymilk cream Champon can order a small size of 713 yen including tax, in addition to the regular size of 950 yen including tax. It is limited-time sale from January 15th to the end of February.