"Dragon Quest 10th Anniversary Project Presentation Dialogue" Yuji Horii told that "Dorakuei 11 should be out of 30th anniversary"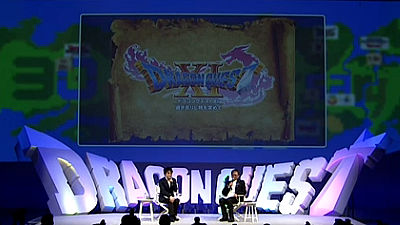 The 30th anniversary project presentation society of "Dragon Quest" celebrating 30 years in 2016 was held from 14:00 on Wednesday, January 13 (Wednesday). Various collaborative projects and series related title information was announced, and at last the "Dragon Quest XI" information was revealed in response to the user's expectations.

Dragon Quest's 30th Anniversary Portal Site | SQUARE ENIX
http://www.dragonquest.jp/30th/

Dragon Quest 30th Anniversary Project Presentation - 2016/01 / 13 14:00 Start - Nico Nico Live Broadcasting
http://live.nicovideo.jp/watch/lv244692513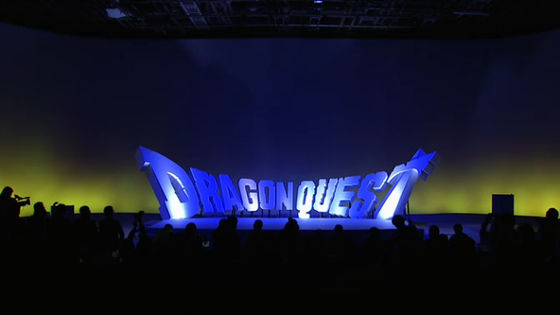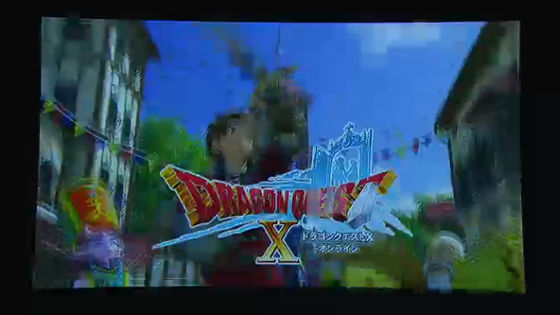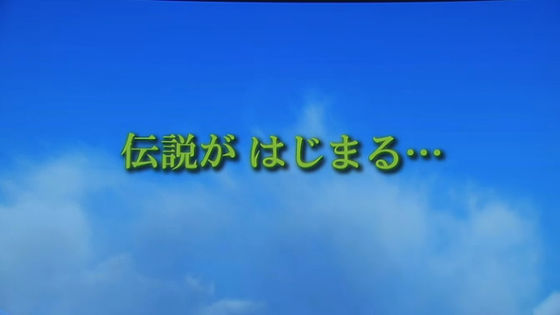 Mr. Miyake executive producer "Dragon Quest" series greeted and greeted. Unfortunately, "There is no up-to-date information about 11 you are expecting".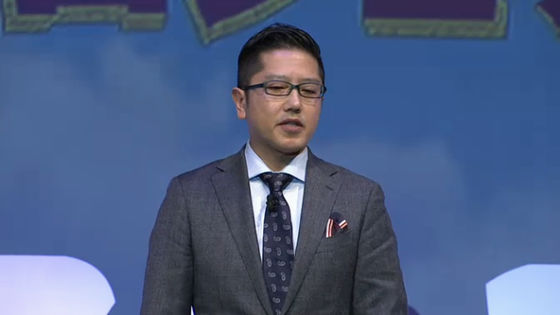 Next, Ryutaro Ichimura, "Dragon Quest of the Star" "Dragon Quest Monster Battle Scanner" producer.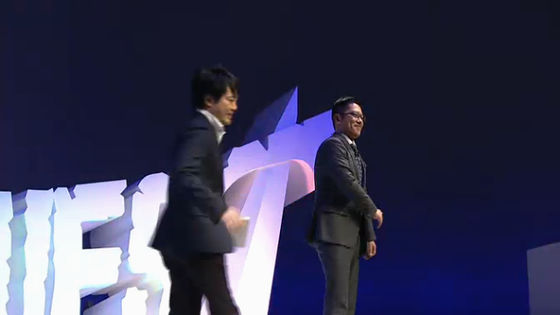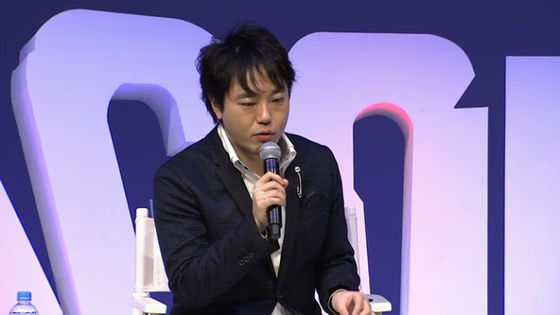 And Yuji Horii, a game designer who is the creator of the series, will be on stage.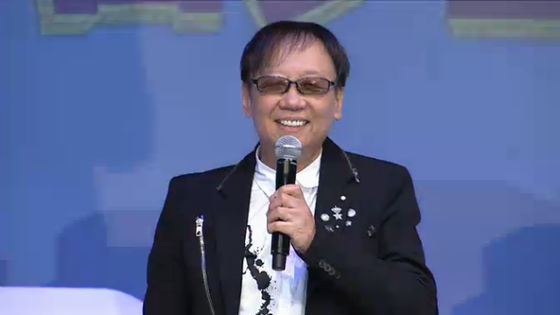 This time it is going to advance presentation using this map.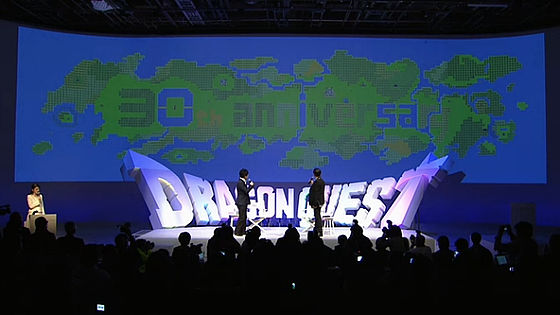 Slime began his journey.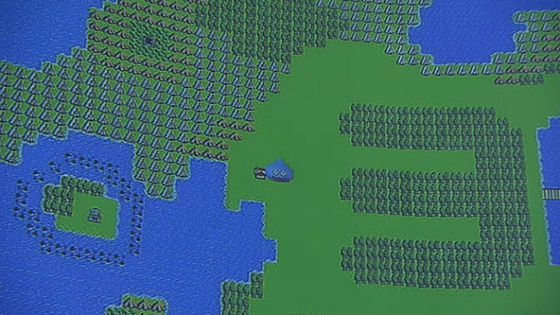 First on January 28, "Revive Dragon Quest Builders Aleghard" released.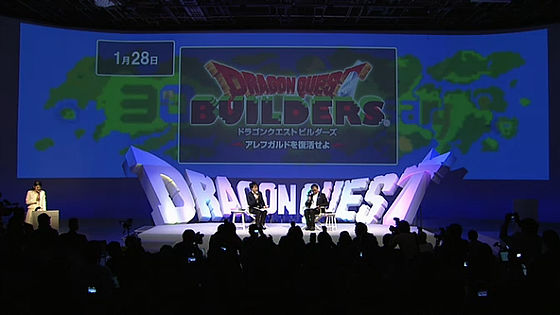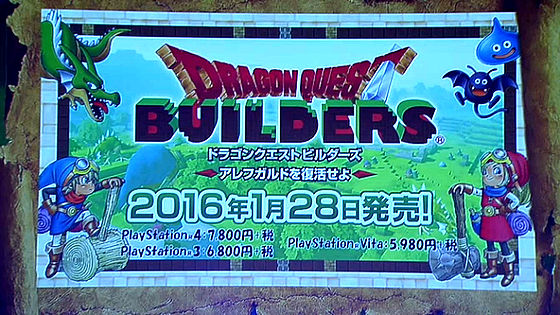 Noriyoshi Fujimoto producer "Dragon Quest Builders" appeared. The work will go smoothly and will be released as scheduled.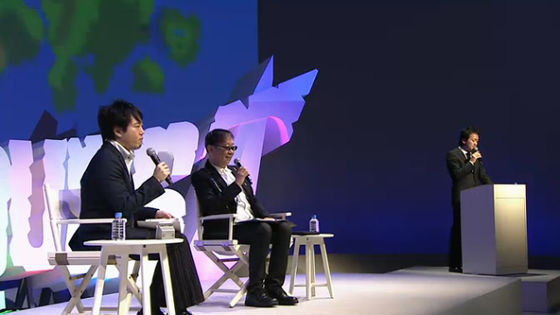 "Dragon Quest Builders" is a combination of RPG elements of Dragon Quest and sandy elements that make the world free.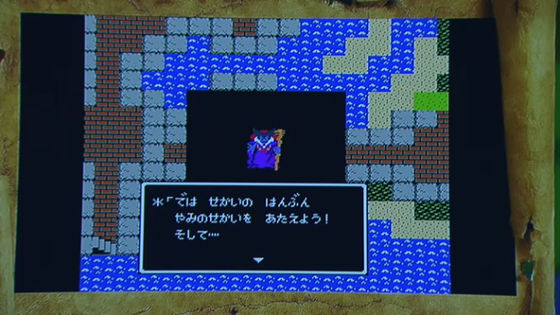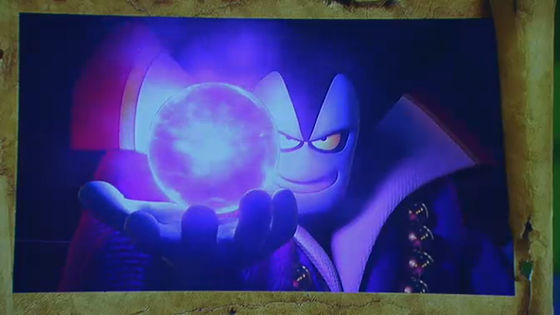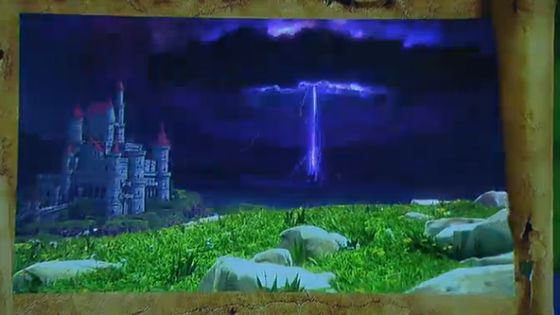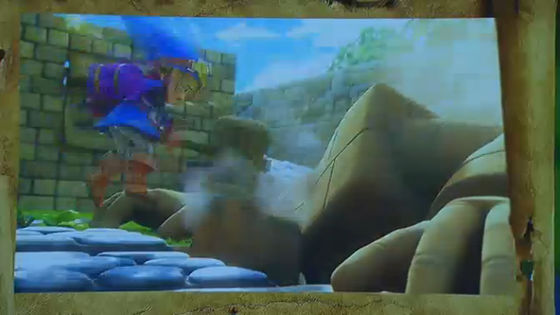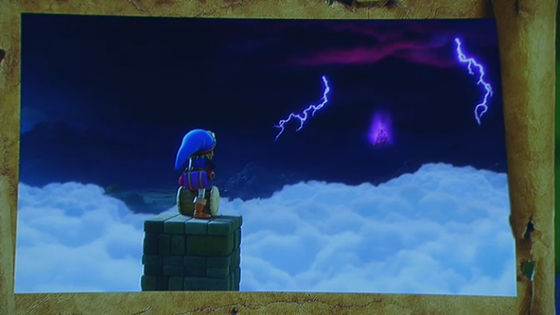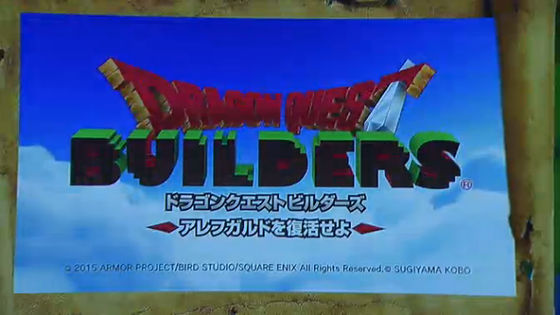 As Mr. Horii dragon Quest I, users can freely create towns as if they were building a town with parts one by one.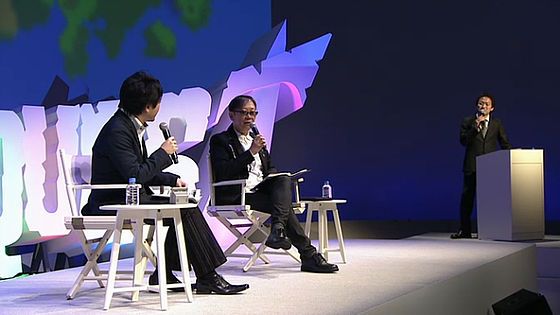 Delivery of the preliminary trial version is decided for PS 4 / PS Vita on January 22 (Friday) one week before release. However, it can not take over save data.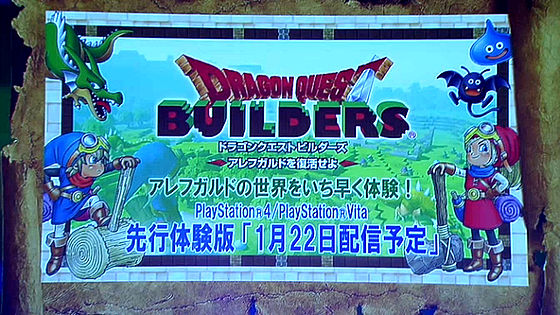 Subsequently released on March 24 "Dragon Quest Monsters Joker 3"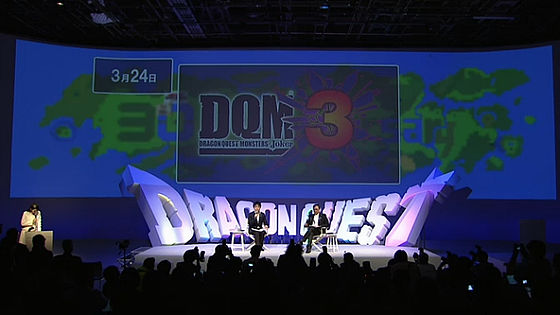 Taichi Inuzuka Producer took the stage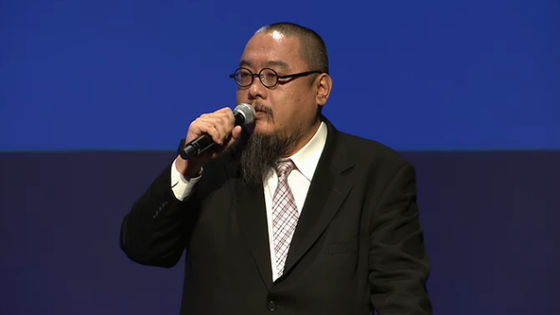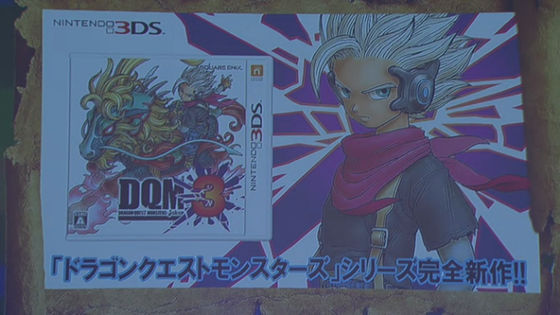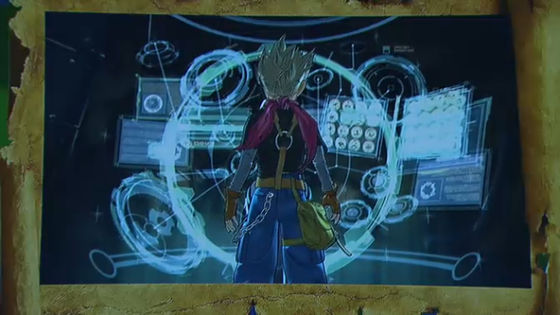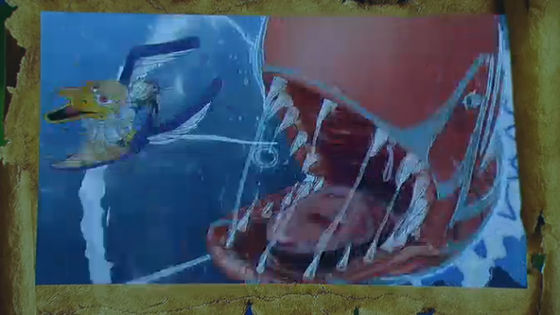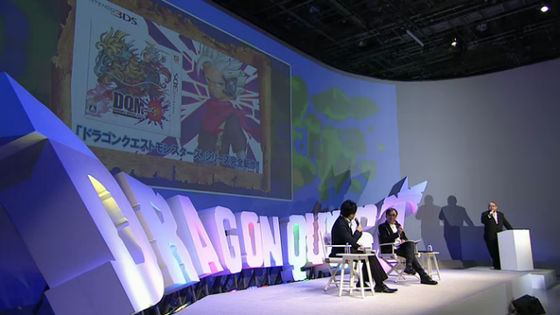 May 13th - 15th will be held in collaboration with real escape game "Escape from Dragon King Labyrinth". This is the first project for the 30th anniversary project.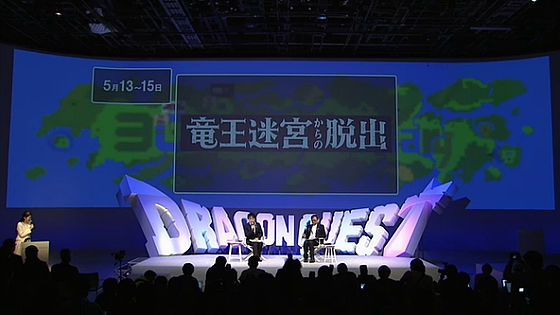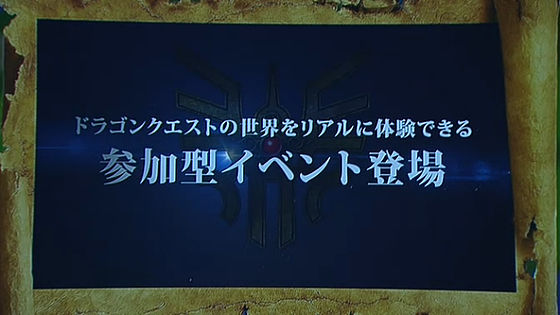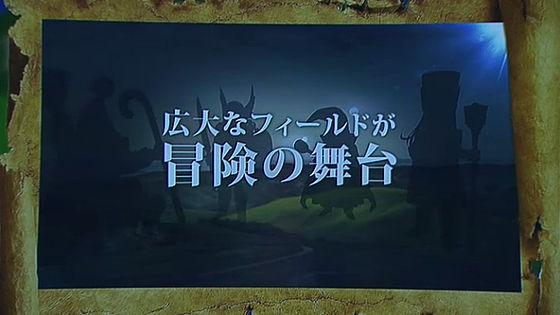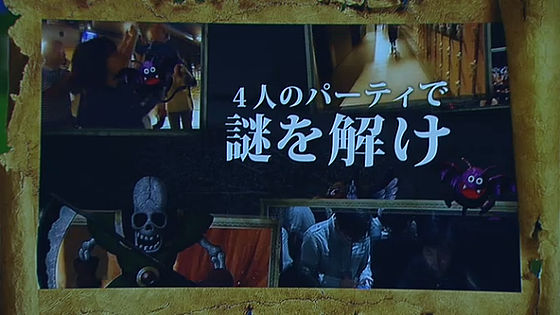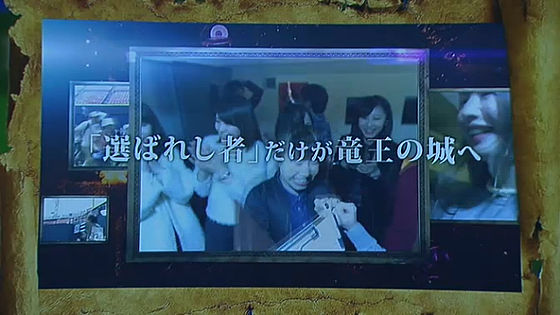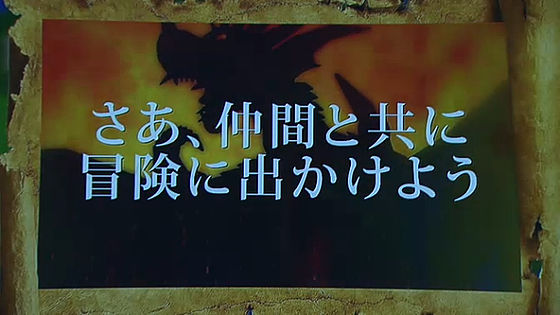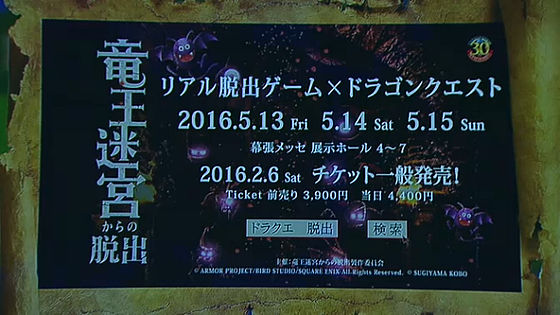 It is an event that you can challenge Ryuo if you proceed with a different adventure book for each occupation at a party of 4 people and get all the signs.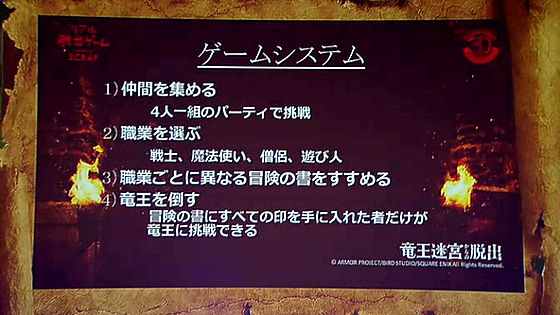 Mr. Horii says that Dragon Quest makes it a game that everyone can try if they strive. In collaboration with real escape game that success rate is usually about 7% ~ 10%, what kind of balance is taken? The venue was Makuhari Messe, and the tickets began selling on February 6th. Advance sales 3900 yen, that day 4400 yen.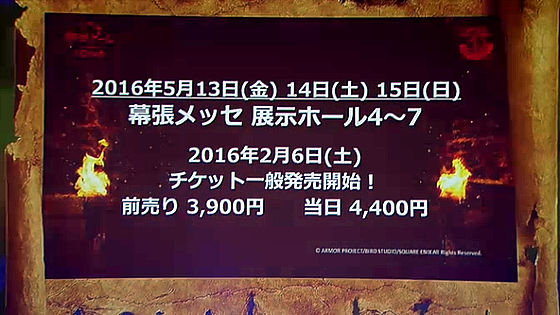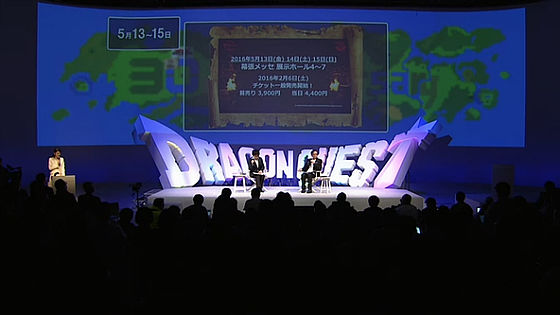 An example was given for participants.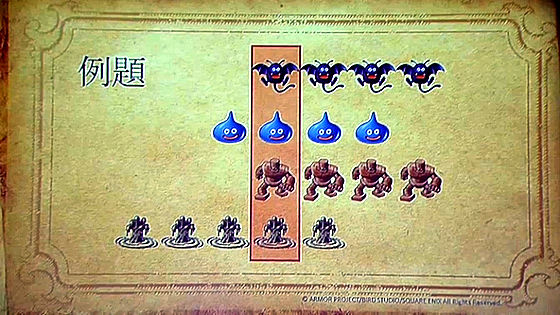 The answer to this example is to be answered by Eiki Kano from the hall. The correct answer is "[D] Rakey" "Su" La "Im" "Go" Rrem "" Madhaha "" Do "," Dragon "from the name of the monster.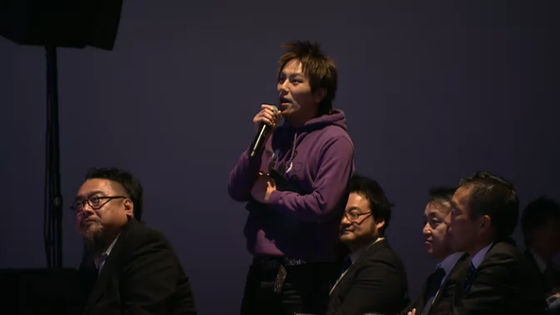 On the event official websiteExercisesIn addition to that, we will pre-order tickets from 16 o'clock on the 13th day until the end of the 14th at 23:59 after the end of the recital.

Real escape game × Dragon quest "Escape from Ryuo Labyrinth"
http://realdgame.jp/DQ2016/

The recital will continue. Slime's journey is on May 27th.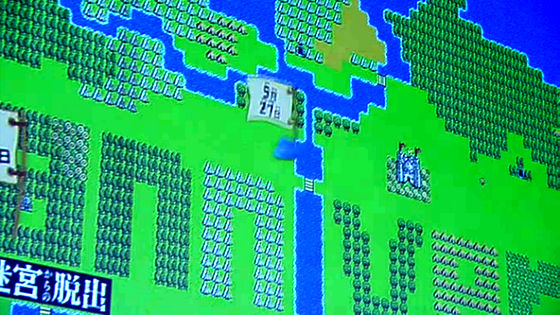 This is the 30th anniversary of Dragon Quest's birthday.



Mr. Horii says that I did not remember clearly about this birthday, as I finished the master's up at that time, soon it came up with II's production. "There was a winning number."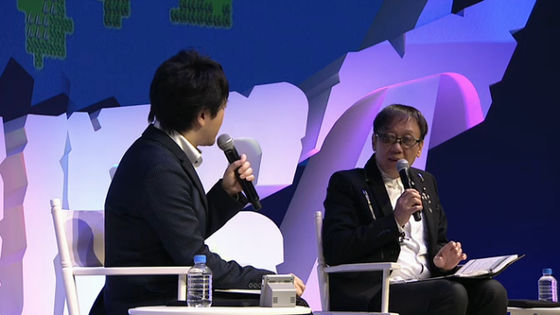 According to this day, "Dragon Quest Heroes II King of Twins and the End of Prophecy" will be released. However, it seems that there is no information available for today on the work.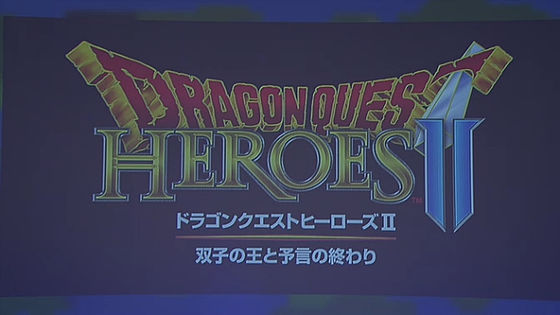 Then ...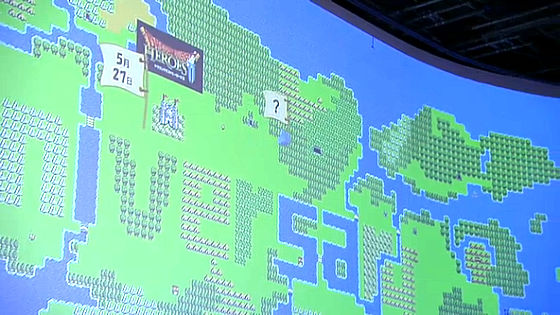 "Dragon Quest Monster Battle Scanner"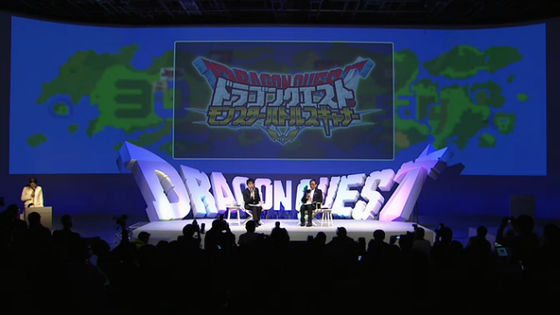 It is the latest work of "Dragon Quest" for amusement.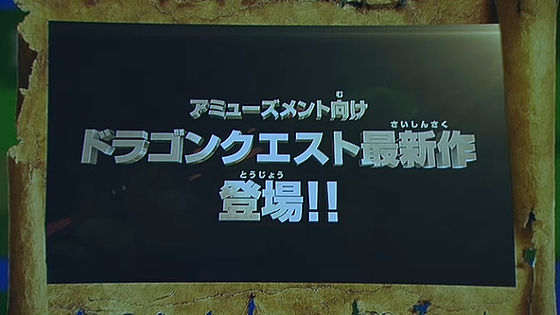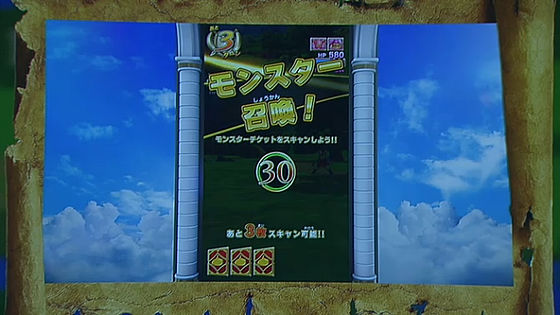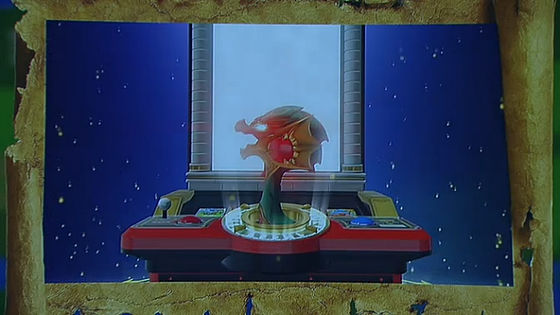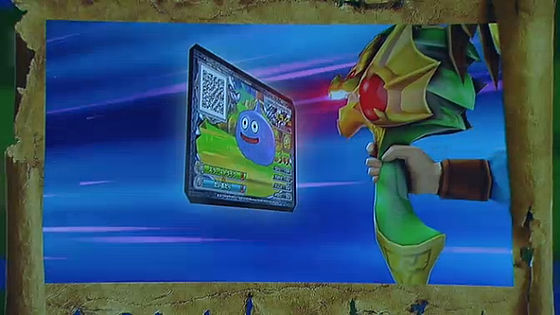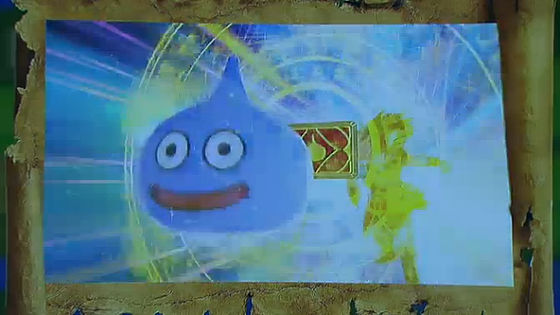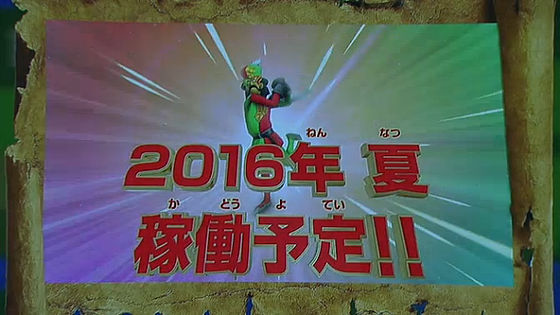 Operation is summer of 2016, it is planned to be earlier in June.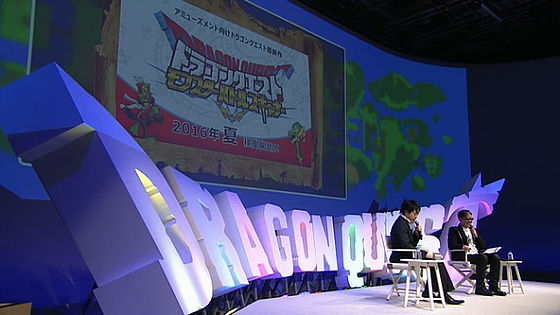 The second memorial project, from July to August "Dragon Quest Live Spectacle Tour"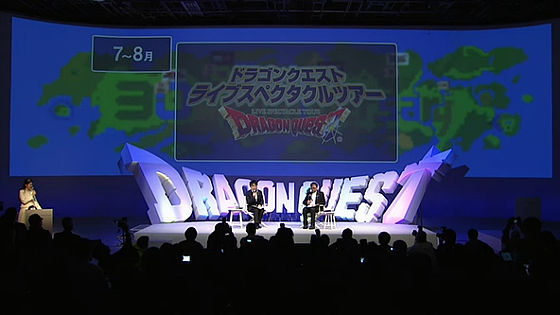 He said that it is a super-large project that enthusiasts 400,000 people nationwide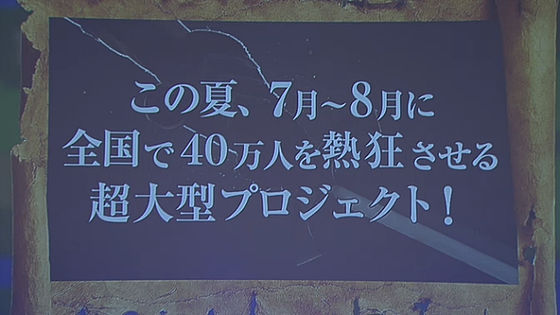 The venue is five places in Yokohama Arena, Saitama Super Arena, Osakajo Hall, NGK Hall, Marine Messe Fukuoka.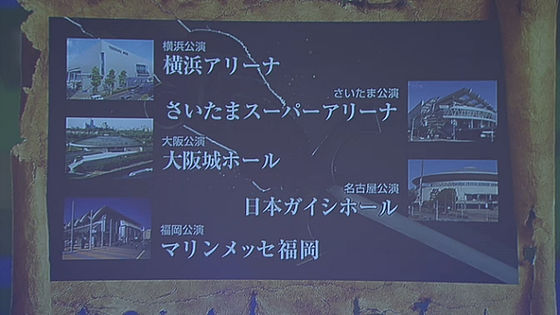 Regarding the whole picture, on January 20 (Wednesday) broadcasting, "100 million big questions !? Laugh and collaborate!" It is an emergency live broadcast.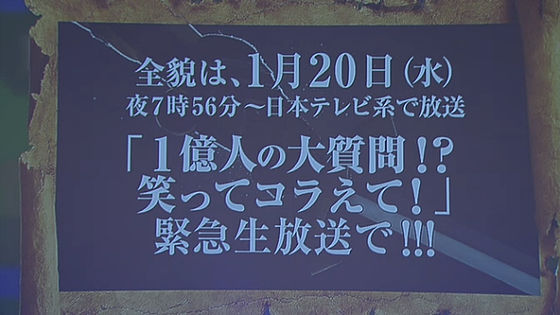 The third commemorative project from July to September "Dragon Quest MuseumHeld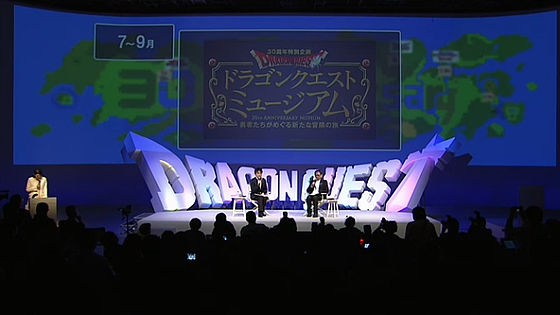 Three-dimensional objects of successive series and others will be exhibited.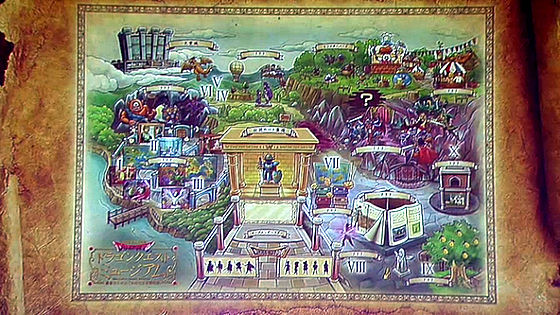 Will the welcoming hero welcome you to the entrance?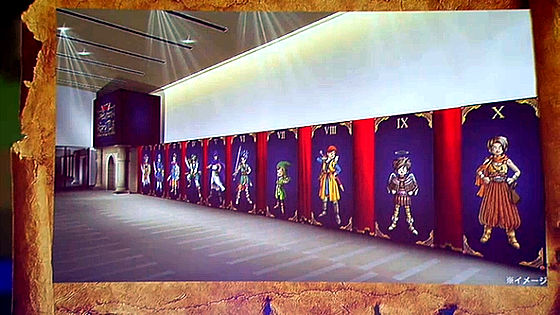 It will be held in Shibuya Hikarie from late July to mid September.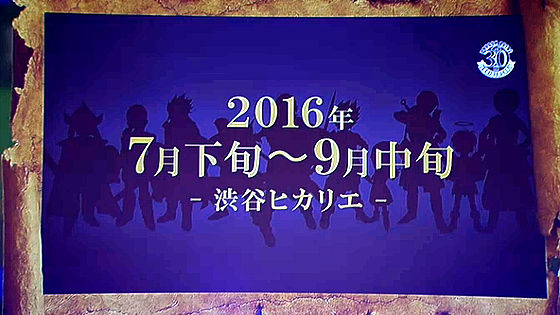 And the 4th memorial project ... ... but today I do not have much information yet.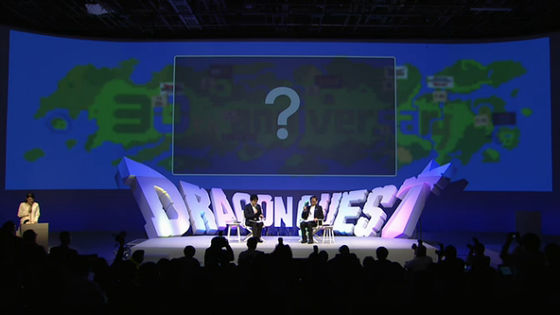 Among them, it 's Kore. Dragon Quest is 30th anniversary, and Universal Studios Japan is 15th anniversary. What on earth will it be done?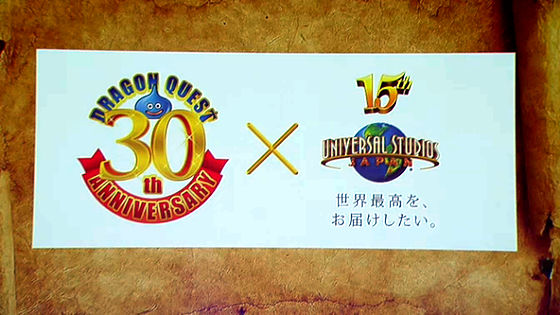 And more!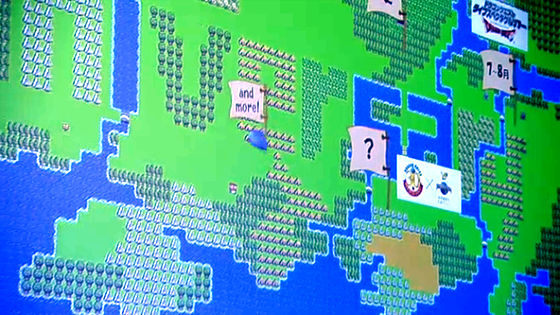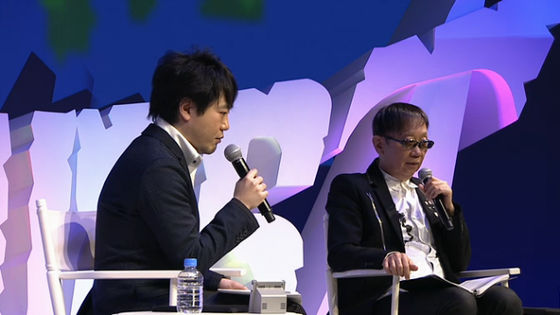 Speaking of Dragon Quest music. Koichi Toyama who is in charge of music plans a number of concerts this year as well.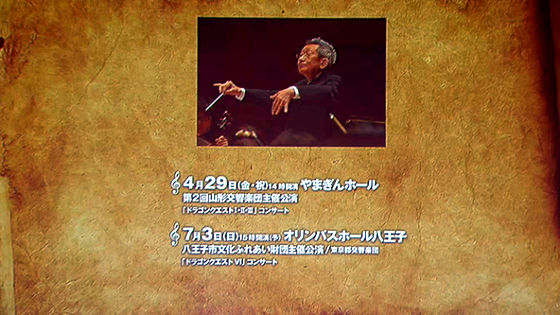 The related CD is also staggering.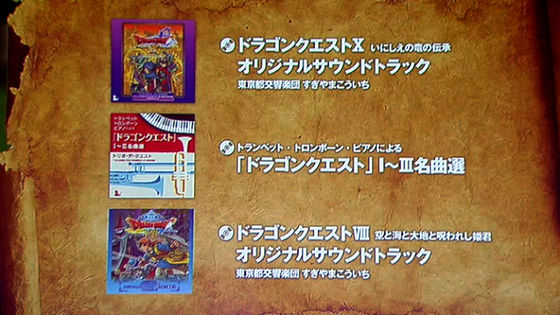 In the 30 th anniversary, the Dragon Quest Series Words of Words collection "What is Shimonosei is Nothing to Do (Tentative Title)" (Original: Yuji Horii), Koichi Koyoshi Works - Hero Yuan Yan Lv 85 - (Tentative Title), Toriyama Akira Dragon Quest Illustrations It is said that it will come out.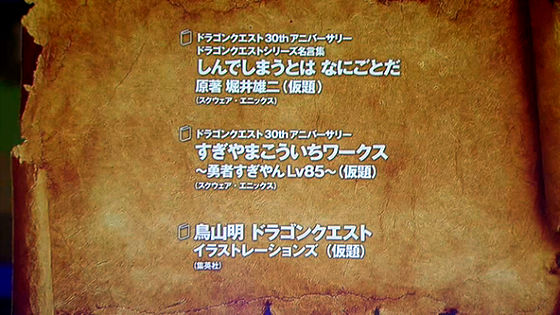 Dragon Quest XI who was told "No information" from Miyake producer at the beginning, but that information will be revealed from Mr. Horii because he feels everyone's expectation.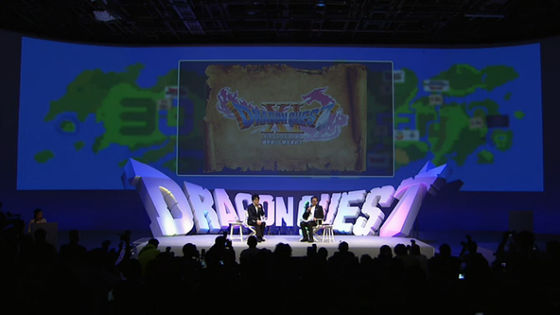 According to Mr. Horii, he has already made a story and he said that what he seems to be like "what chapter" is that the head part has already finished what he can play. However, because the volume is large, it is expected that it will take a little more time to complete, "I wonder if I can publish it within the 30th anniversary?"

Regarding this "30th anniversary", Ichimura producer has defined that "from May 27, 2016 to May 26, 2017, it is defined as the 30th anniversary of Dragon Quest," followed by "Following the end of 2016" Attention is necessary to the point not meaning.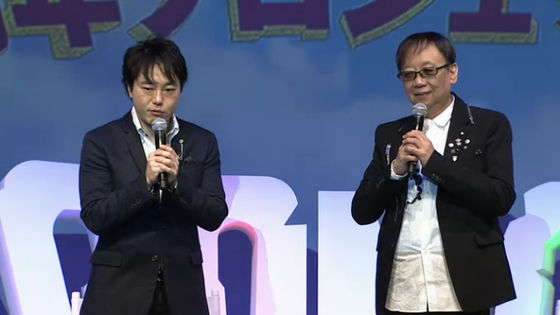 Information and so on will be released on the 30th anniversary portal site in order.

Dragon Quest's 30th Anniversary Portal Site | SQUARE ENIX
http://www.dragonquest.jp/30th/
in Game, Posted by logc_nt