Waterproof dustproof & metal body refined design glows au original smartphone "Qua phone"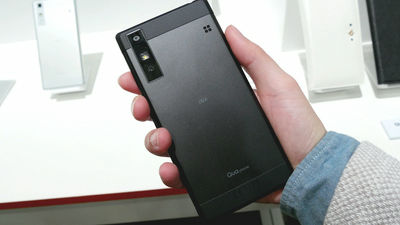 While being a slim & light body, au original smartphone with waterproof, dustproof and shock resistant performanceQua phone"Has appeared. It was held on Tuesday, January 12, 2016Au presentation 2016 SpringSince the real thing was exhibited at, it has touched and checked what kind of terminal actually is.

Qua phone | Sumaho latest model 2016 Spring model | au
http://www.au.kddi.com/mobile/product/selection/kyv37/

I came to the touch & try venue of "Qua phone" at once.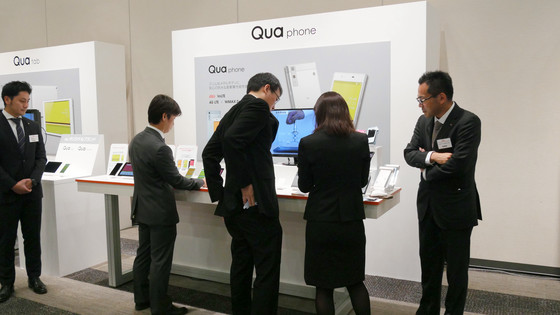 This is Qua phone.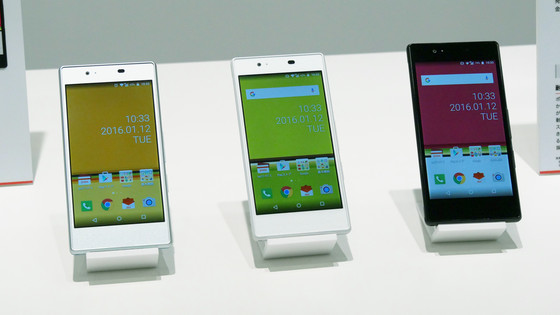 The terminal color is three kinds of ice blue, silver, black from the left.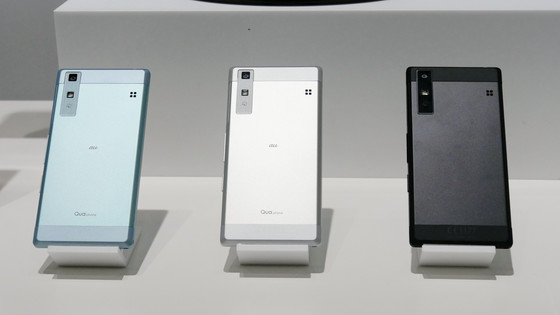 The basic specifications are as follows.Carrier aggregationNot compliant.

Product name:Qua phone
OS:Android 5.1
Maker:Kyocera
display:About 5.0 inches (1280 × 720)
weight:Approximately 132 g
Main camera:Approximately 13 million pixels / CMOS
Sub camera:Approximately 2 million pixels
Battery capacity:2200 mAh
size:Approximately 146 mm long × 72 mm wide × 7.9 mm thin (the thickest part about 8.4 mm)
Memory (RAM):2 GB
Storage (ROM):16 GB
Continuous call / standby time:Talk time about 960 minutes (VoLTE), standby time about 590 hours (LTE / WiMAX 2+)
Color:Ice Blue, Silver, Black
External memory:MicroSDXC (maximum 200 GB)
Corresponding service:SMS, Wi-Fi tethering (maximum number of connections: 10), global passport (LTE (maximum transmission speed: 150 Mbps), WiMAX 2 +, VoLTE, sink call, voice party, e- , Au basic home for qua (GSM / UMTS), Bluetooth 4.1, Wi-Fi (IEEE 802.11 b / g / n), emergency bulletin mail, Osaifu- Keitai, NFC (information acquisition / link)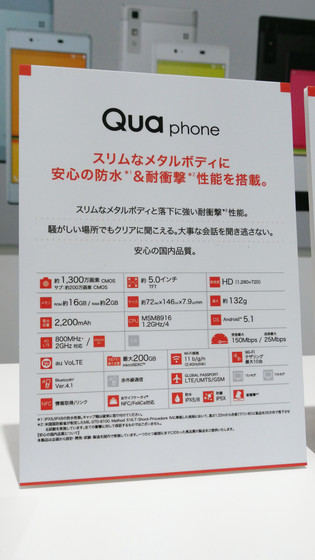 Having it in your hands like this. The metal body is a bit rough feeling to adapt well to hands, very lightweight against the touch and size feeling.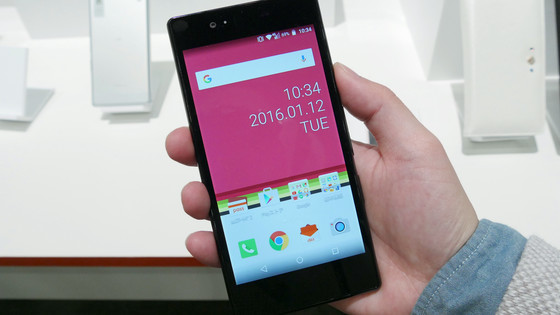 About 2 million pixels in-camera at the top of the display.



The back is like this. Two-tone design that arranged materials with different color depths on the upper and lower rear.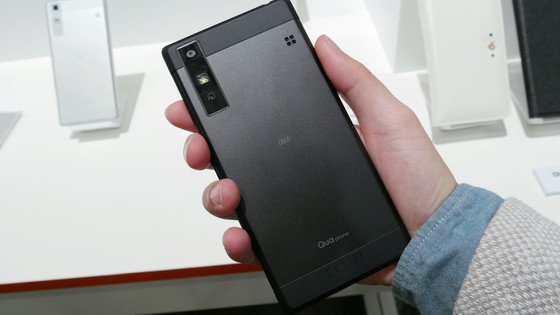 There is a small "au" logo in the center of the back ... ...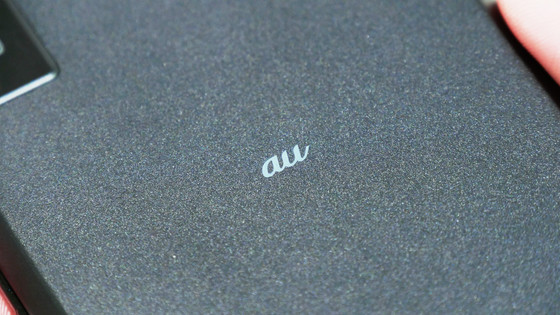 There is also a "Qua phone" logo at the bottom of the back.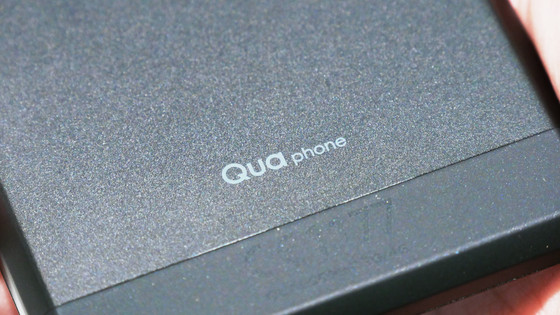 In the upper right is the main camera, flash, Osaifu-Keitai area.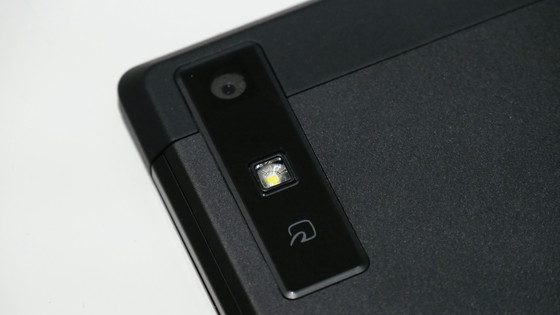 The four holes in the upper left are speakers.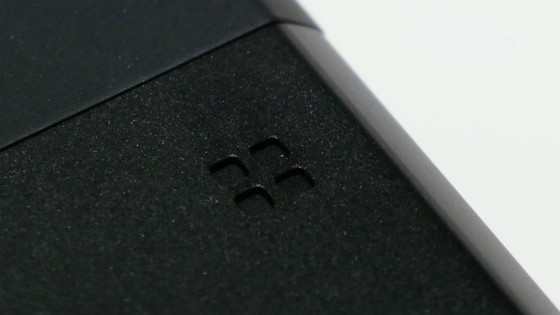 The exposed earphone jack on the top.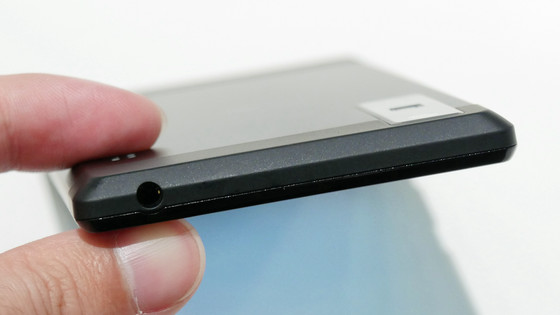 Micro-USB port for terminal charging is on the bottom.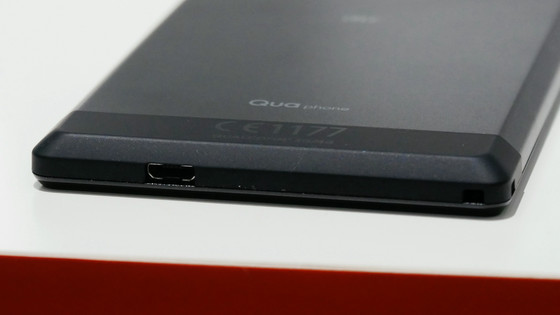 There are no buttons, slots, etc. on the left side.



SIM card slot, volume control button, power button on the right side.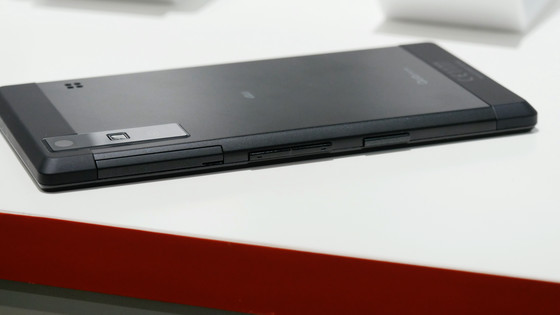 At the top of the left side is microSDXC card slot and SIM card slot.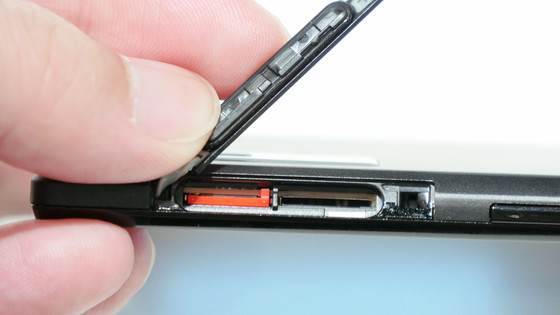 Below that there is a volume control button (upper) and a power button (lower). Many smartphones have a power button on the volume control button, but Qua phone has a slightly strange button arrangement that there is a volume control button on the thumb part and a power button under it.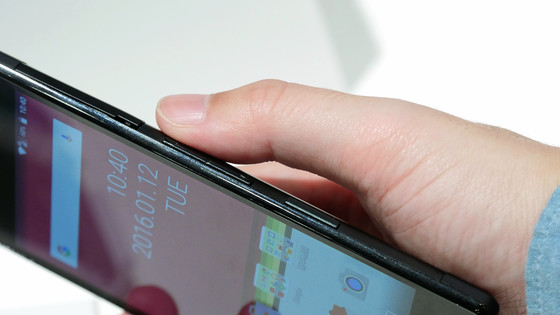 In Qua phone it is hard to scratch the display glass High strength "(PDF)Dragontrail XSince it adopts it, it can be used safely according to the shock resistance performance of the terminal body.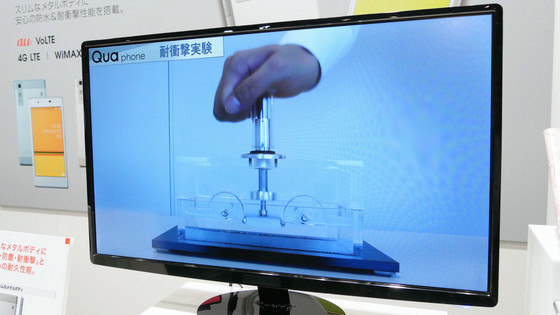 Dedicated cover · cases appeared from 'au + 1 collection'.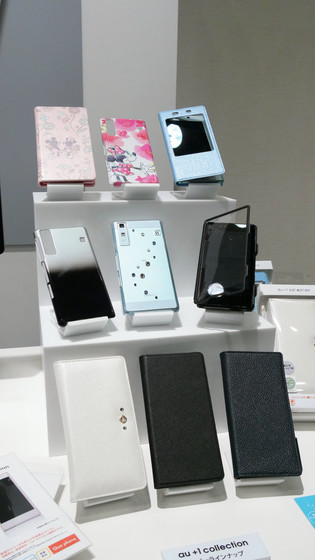 Among other things, the case and the display cover were united together.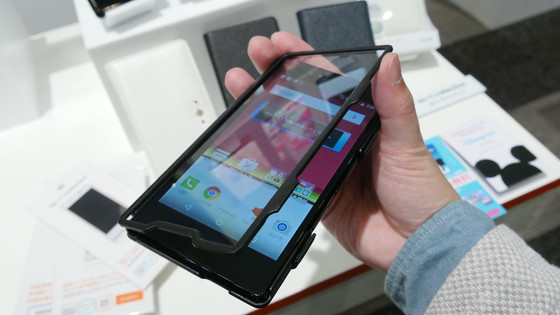 The back is like this.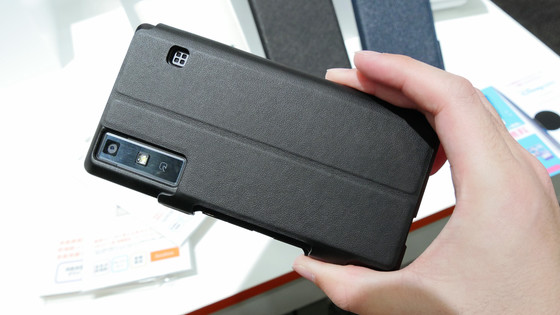 The transparent cover on the display side is made to stick with a magnet, and it is possible to operate the terminal even when the cover is attached.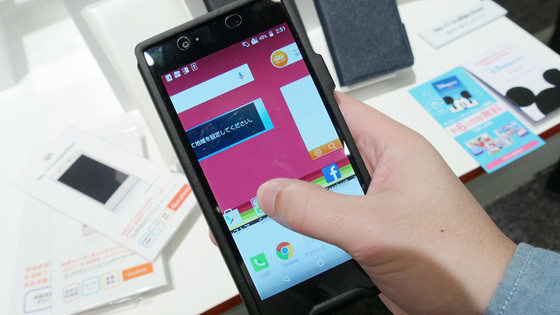 It can also be used as a horizontal stand.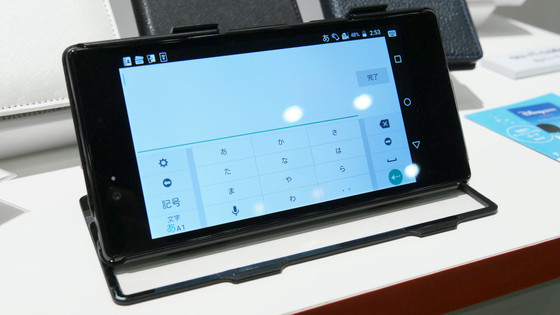 It is like this when laying horizontally.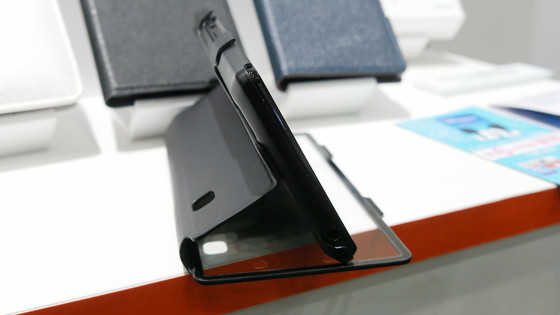 Other,Au share linkYou can also operate your smartphone from the tablet and receive notifications from your smartphone on your tablet using the tablet.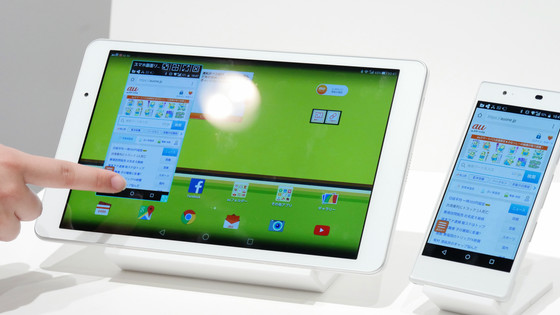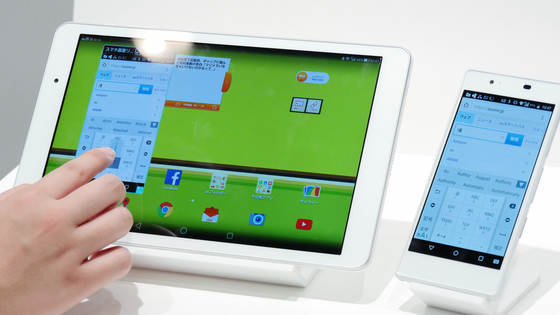 Qua phone will be on sale from the beginning of February 2016.