Acer announces a new "Chromebook 11" (CB 3-131) that can be bought on the 20,000-yen scale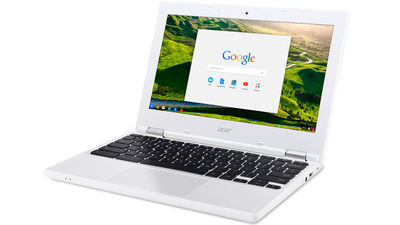 In keeping with the holding of the world's largest home electronics trade show CES 2016, Acer's 11.6-inch new Chromebook series,Chromebook 11"(CB-131) was announced.

Acer's new 11.6-inch Chromebook Delivers Portability with Premium Style
http://us.acer.com/ac/en/US/press/2016/175015

Acer's new Chromebook 11 sacrifices specs for a nice design and $ 179 price | The Verge
http://www.theverge.com/2016/1/4/10709840/acer-chromebook-11-price-release-date-specs-ces-2016/in/10473335

Acer has a new $ 180 Chromebook and a 24-inch Chrome OS all-in-one | Ars Technica
http://arstechnica.com/gadgets/2016/01/acer-has-a-new-180-chromebook-and-a-24-inch-chrome-os-all-in-one/

Acer announces fresh Chromebook 11 (CB 3-131) with sturdy build, $ 179 starting price | Android Central
http://www.androidcentral.com/acer-announces-fresh-chromebook-11-cb3-131-sturdy-build-179-starting-price

Aluminum top board with nanoimprinting technology gives high quality impression and texture.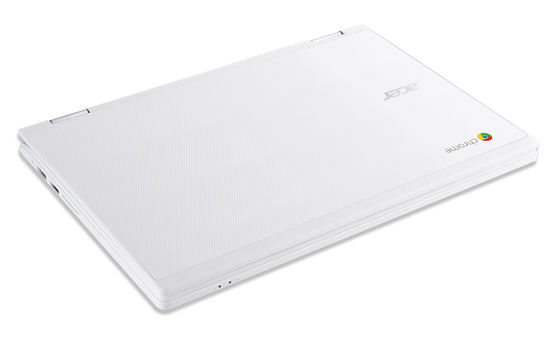 Assuming that a busy user uses it, the durability of the body is high. Also, the drive noise of the fan gently, the battery life improved to 9 hours longer.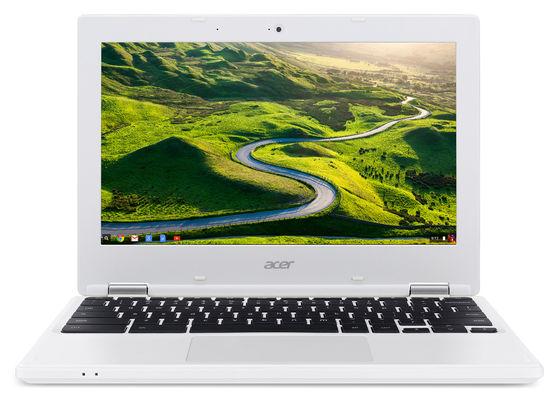 It uses a non-glare display with a screen size of 11.6 inches and a resolution of 1366 x 768. The thinness of the main body is 18.6 mm, the weight is 1.1 kg. Processor is Intel Celeron quad core, memory is 2GB or 4GB, storage is 16GB or 32GB. Connection with Bluetooth 4.0, USB 3.0, etc. is possible.

It is scheduled to be released in North America in February, and the price seems to be set from 179.99 dollars (about 21 1500 yen).