"Tomb of the flavor" to memorize the ice which disappeared from the shop front of Ben & Jerry's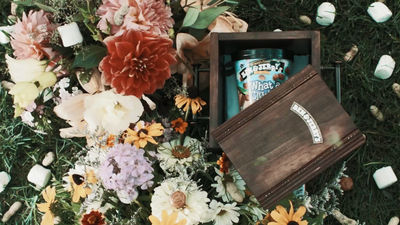 At the end of the year, you may hear news that convey the death of famous people who died that year, but Ice cream shops offering the highest quality ice cream sticking to raw materials "Ben & Jerry's(Ben & Jelly) ", Ice 's achievement to be disappointed from the shop inevitably fighting"Grave of the flavorI am publishing a movie called "The movie".

Ben & Jellys "Grave of Flavor" - YouTube


"Where is the flavor going to die?"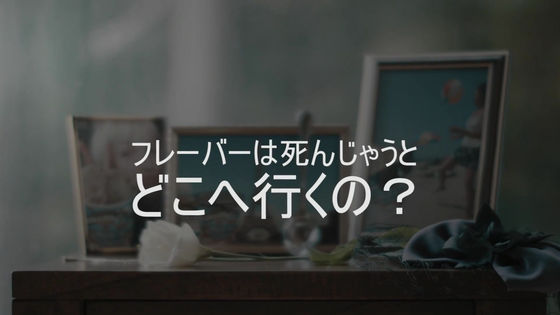 Muscles digging holes in the ground.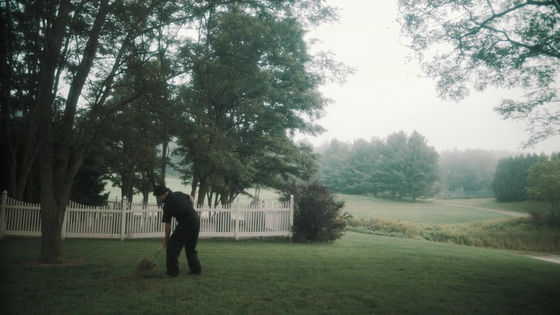 People who watch over the situation of men with a delicate look.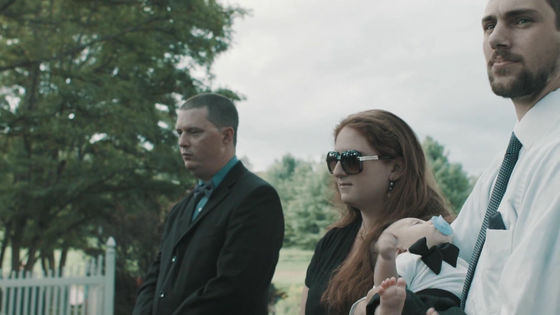 One car arrived at people and the rear door opened.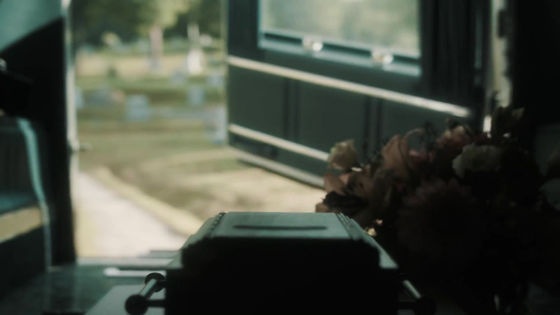 A small box is stored in a large space at the rear of the car.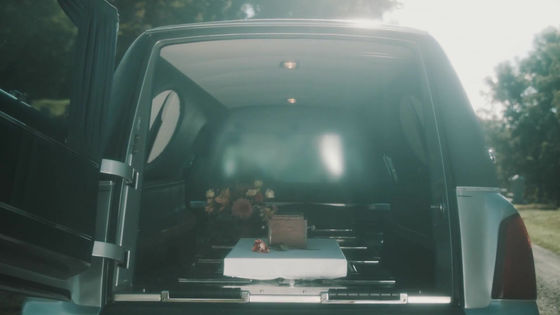 The identity of the small box was a coffin to bury the ice cream that ceased to be from Ben & Jelly's shop front.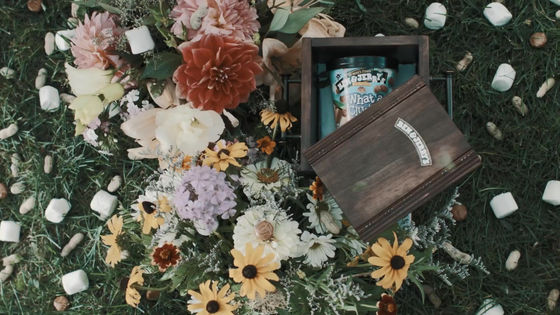 People gather quickly.



People's heading is "FLAVOR GRAVEYARD" (tomb of flavor).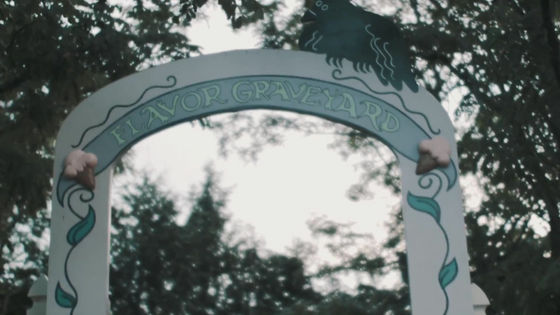 There are many tombstones in the graveyard, but unlike ordinary tombstones, an ice cream mark is drawn on the top. All the side by side tombstones mourn Ben & Jerry's ice cream.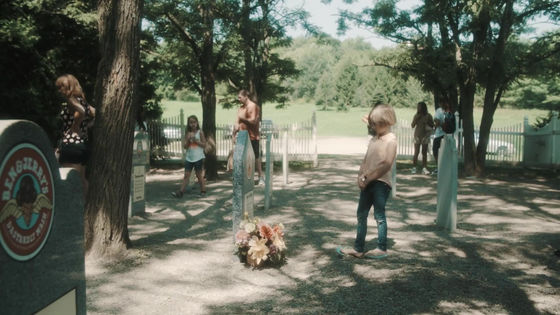 For example, the flavor "Chocolate · Comfort" appeared in 1999 as a low-calorie ice cream, but disappeared without saying it was a year after its release.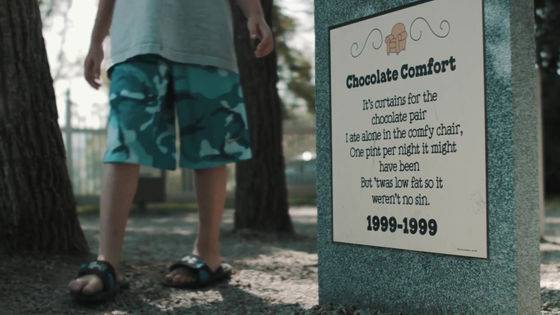 "Purple · Passion · Fruit" is purple ice cream using raspberry and blackberry, passion fruit. It was sold for 6 years.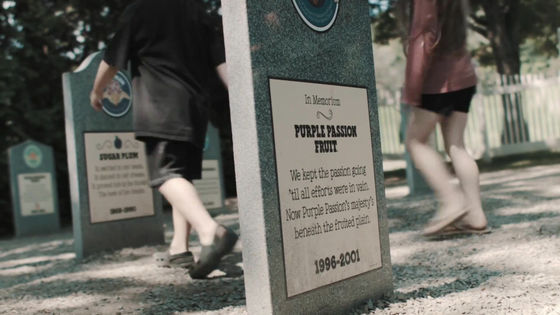 In the graveyard, there is a flower arrangement table with many flowers.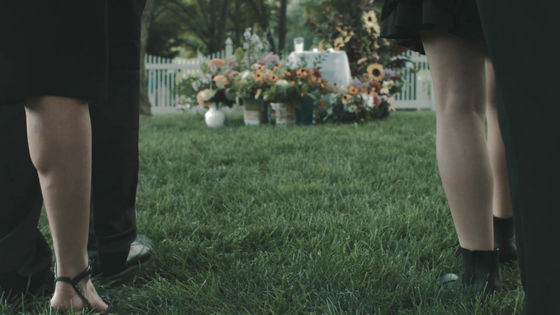 Here, the small coffin the other day was brought to the grave.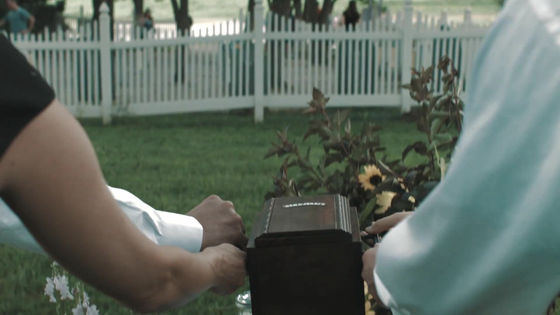 Many people attend the burial of the flavor.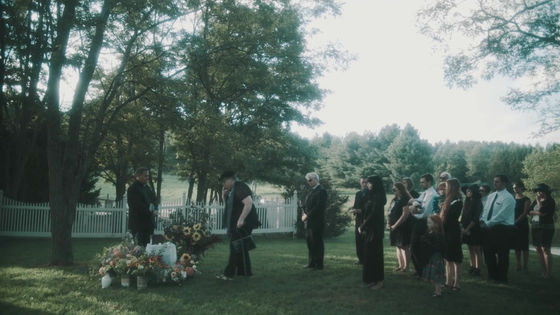 People shed tears regretfully due to parting with the flavor.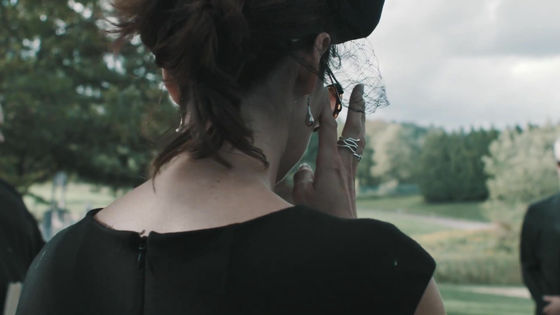 People talking to the flavor the words of the last good-by.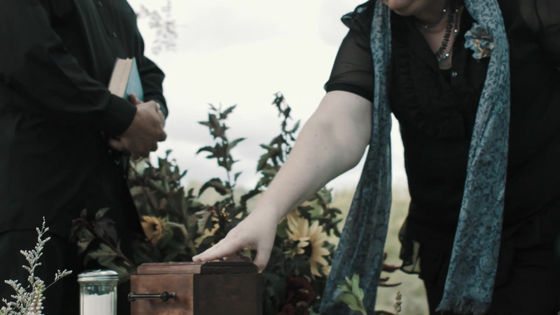 Buried this time "Wat A Cluster"Was a popular flavored flavor with caramel, marshmallows and peanut butter in peanut butter ice, but disappeared from the shop in 2014.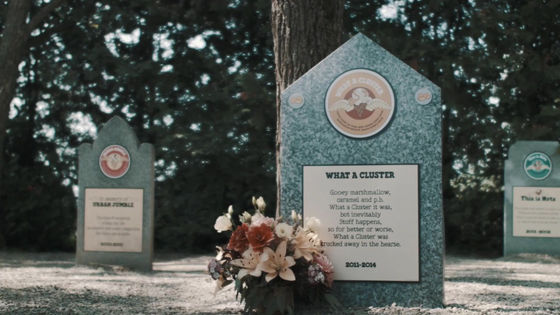 So, Ben & Jelly himself has opened a special page to leave the merit of the flavor that was discontinued, "I honor the numerous failed works since its founding."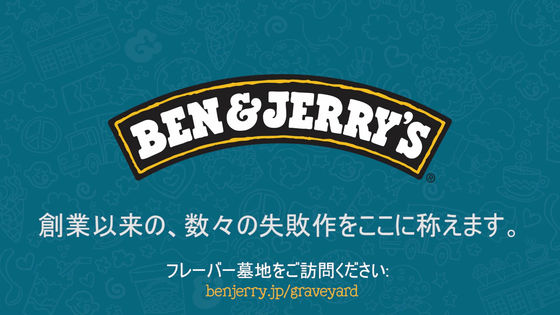 Flavor graveyard | Ben & amp; Jerry's
http://www.benjerry.jp/flavours/flavour-graveyard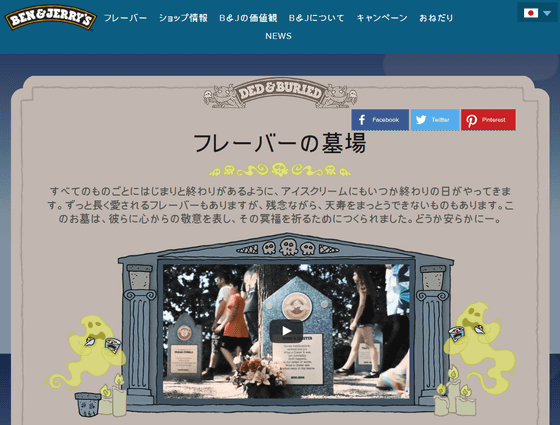 When you open "Graveyard of Flavor" and scroll down the page, the photos of your grave are in order. Tried and click on 'Claim brulee' ......




An individual page introducing the taste and achievement of each flavor was opened. Cream Brulee was a flavor that had been on sale from 2007 to 2012, and the tombstone is engraved with words that could expect future resurrection.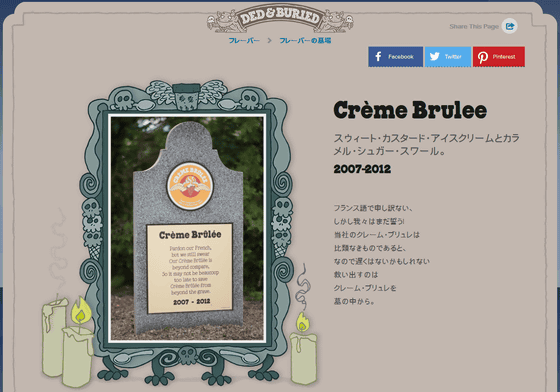 Like "Duster Drie · Mash", there was a flavor that disappeared even though it had been sold for over 10 years.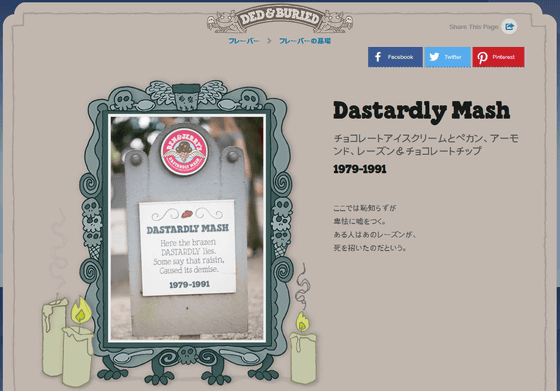 If you think that Ben & Jelly's ice cream is present on the history that many flavors have been born, you may feel even more delicious ice cream.