LAWSON "Ichigo's Croissant Donut" sprinkled with sweet and sour strawberry chocolate on a croissant fabric Tasting review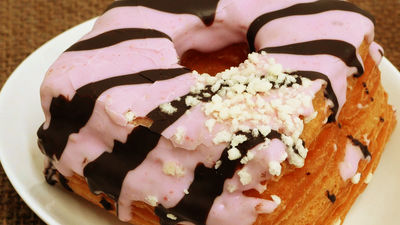 LAWSON's incorporating 48 layers of fabricCroissant donuts, Plenty of strawberry chocolate coated "Strawberry croissant donuts"Has appeared on December 22 (Tue). I bought it and tried it to check the compatibility of the croissant dough of crisp and strawberry chocolate.

Strawberry Croissant Donut | Lawson
http://www.lawson.co.jp/recommend/original/detail/1257049_1996.html

When ordering "strawberry croissant donuts" at Lawson's cash, I received donuts one by one in a brown paper bag.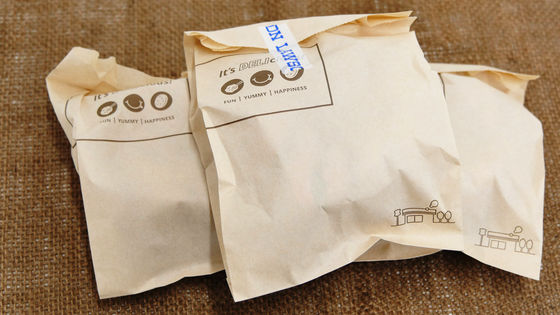 I took it out of the paper bag and arranged it on the dish.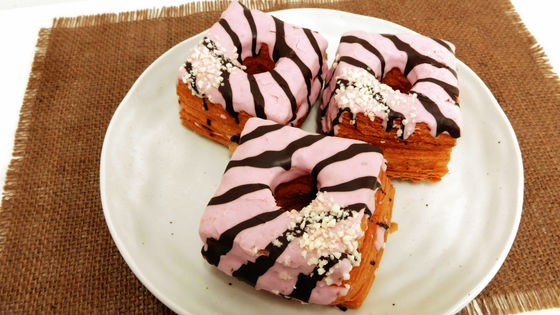 When comparing the size of one croissant donut with iPhone 6s Plus, it is approximately the size of two-thirds of the iPhone.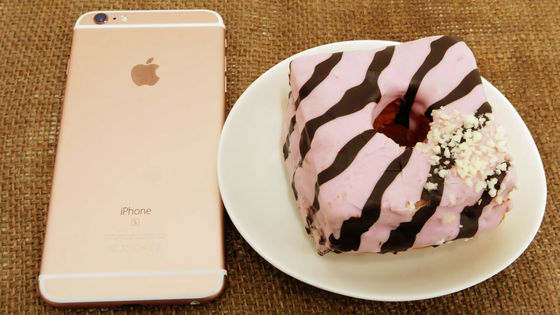 There is considerable thickness as seen from the side.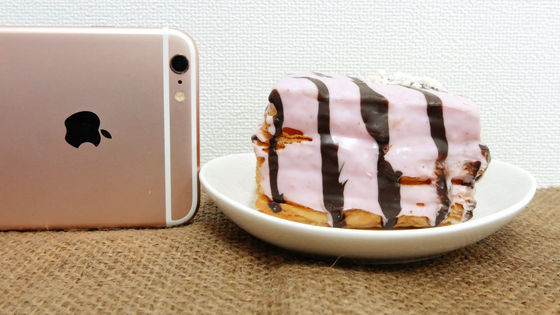 On the surface of the donut, pink strawberry chocolate and brown milk chocolate draw a streak pattern.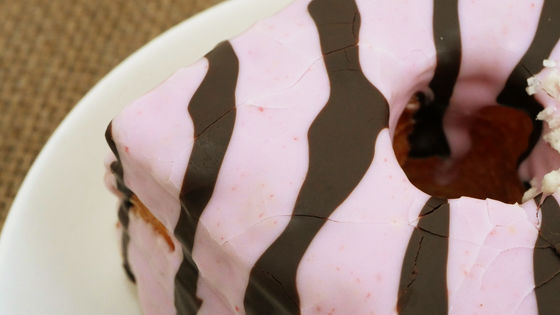 One point of a white crunch topping.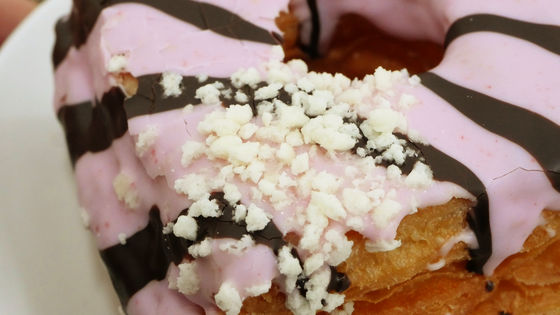 The side was wearing a chocolate coating about half.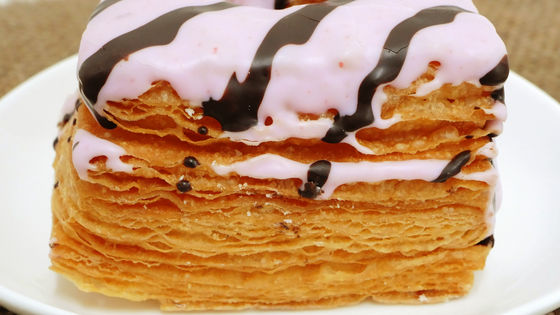 When you cut it, it looks like this, you can see that the croissant fabric is layered in many layers.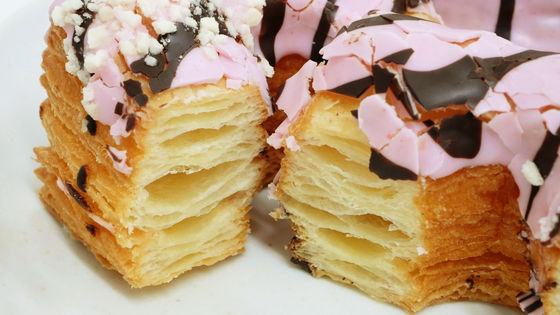 When I try to eat a bite, the croissant dough is fluffy and crispy, it is not greasy so I can make it eatable. Strawberry chocolate felt the sweet and sourness of strawberries common in sweets, it was slightly artificial flavor.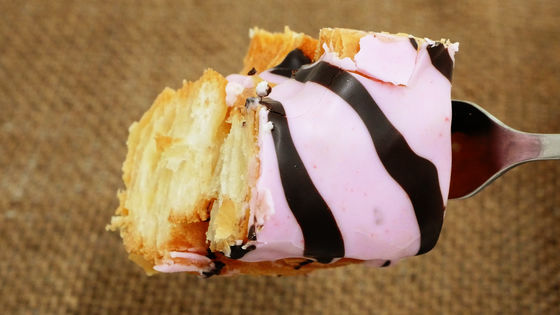 The white crunch is crisp and it is also not only an appearance but also an accent of the texture. Because the fabric is quite thick and it is voluminous, it seems to be just right for a snack when you have a small belly.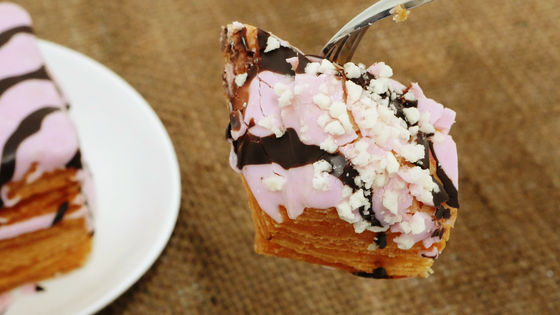 In addition, "strawberry croissant donut" is 130 yen including tax, calories are 461 kcal.