Adidas developed shoes that 3D printing printed out marine waste plastic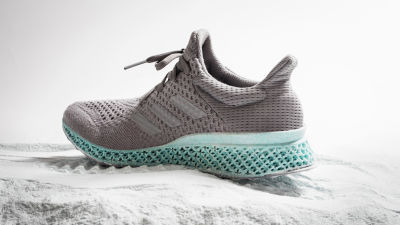 Plastics discarded in the sea are not biodegraded but remain semipermanently so that they become polluted drifting in the ocean, but finely crushed plastic grains are taken into plankton and small fish and eventually fall within the human body It is pointed out that there is a danger of reaching and causing health damage. For the purpose of educating the resolution of the problem of marine plastic contamination, Adidas of sporting goods manufacturer recycled marine plastic and 3D printed concept shoes "3D-printed ocean plastic"Was held in France until 11th December 2015COP 21It is announced in.

Adidas NEWS STREAM: adidas and Parley for the Oceans Stop the Industry's Waiting Game
http://news.adidas.com/US/Latest-News/ALL/adidas-and-Parley-for-the-Oceans-Stop-the-Industry-s-Waiting-Game/s/770e492e-544f-4eda-9b8b-f9e2596569b1

While the importance of global environmental conservation activities is under review, various companies are working on environmental conservation from their own perspective. Adidas is an environmental protection organizationParley for the Oceans(Pearly), at the event "Oceans. Climate. Life." Tackling the awareness of marine plastic problems and discussing climate change issues held in the United States in June 2015,Announced shoes reusing marine plasticwas doing.



This concept shoe was made by recycling waste plastic and fishnet collected in the sea. It seems that the material of the fishnet is used as it is for the green line.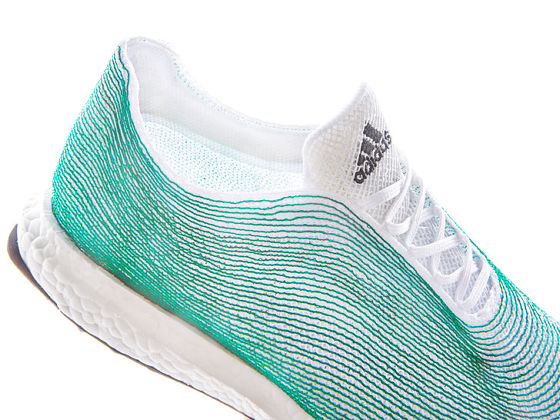 Adidas announced the new model "3D-printed ocean plastic" of waste plastic recycled shoes according to COP 21.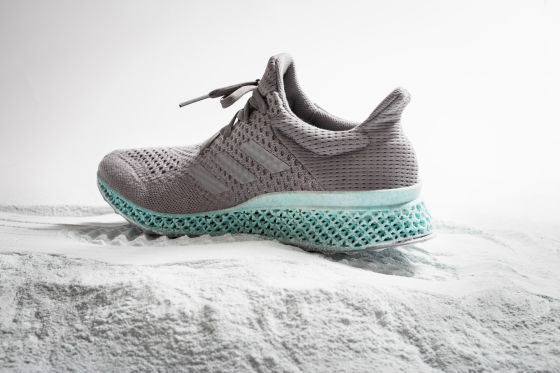 Not only Adidas but also the Pearly logo at the inner. 3D-printed ocean plastic is also a collaboration model of Adidas and Pearly.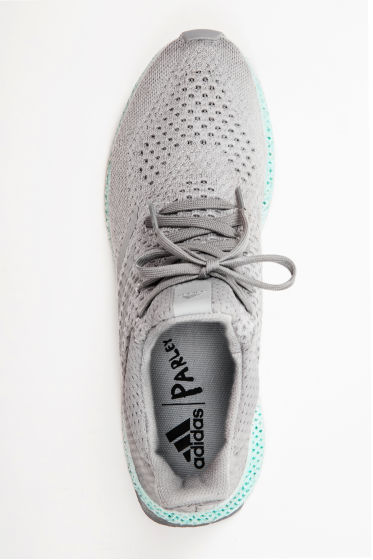 3D-printed ocean plastic says that the midsole part for absorbing shocks is outputted with 3D printers using waste plastic as a raw material. It is a complex three-dimensional structure unique to 3D printing.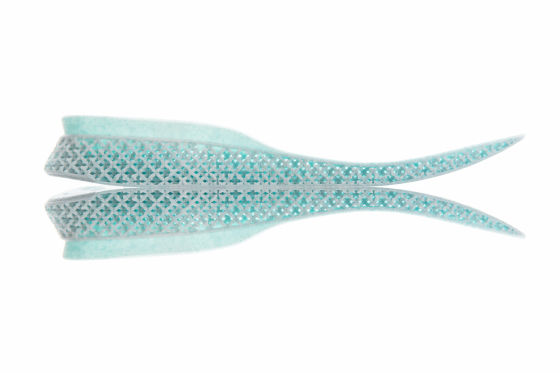 The raw material is waste plastic and fishing net as well as the previous model.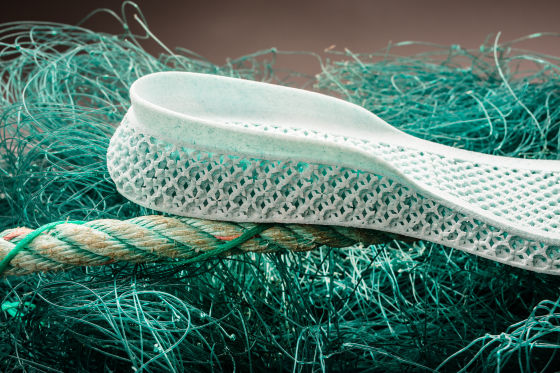 Although 3D-printed ocean plastic is still a concept model, Adidas seems to be planning to sell shoes made of materials recycled marine waste plastic.