An illusionary sunken ship of 307 years ago with hundreds of billions of valuable gold and silver treasures was discovered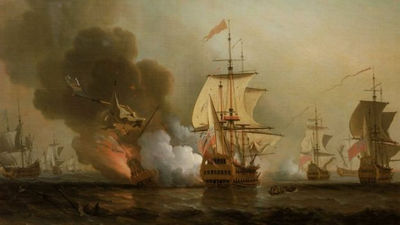 Spain's Galleon ship sunk with gold and silver treasure piled up 307 years ago, thought to be "the most worthy of withdrawal" among those sunk to the ocean floor "San JoseRemnants of 'was discovered.

Spanish galleon may contain biggest treasure haul ever found on seabed | World news | The Guardian
http://www.theguardian.com/world/2015/dec/06/wreck-spanish-galleon-treasure-haul

Colombia says treasure - laden San Jose galleon found - BBC News
http://www.bbc.com/news/world-latin-america-35014600

The debris of the ship found was originally from the Spain galleon ship called the "San José" and this ship is known as the ultimate sinking ship, which many people pursued - the ultimate sinking ship The reason for being craving for many treasure hunters and salvage companies was as simple as it was so simple that the cargo had the highest value as a sunken vessel's historical value.The cargo of San Jose was the then Spanish colony Collected from South American countries, King of Spain ·Felipe V of the worldSeems to have collected as funds to continue the "Spanish succession war" with England.

Remnants of the load of San José found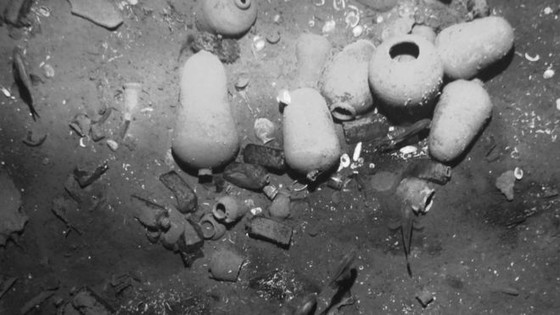 The San José was a large galleon ship equipped with a total length of 150 feet (about 46 meters), a ship width of 45 feet (about 14 meters), and a further 64 cannons. It fell in 1708 off the coast of Colombia city Cartagena after the battle with the British fleet aiming for ship's loading. It was thought that there were 600 seamen and 11 million gold coins on the San Jose at that time. It was the investigative team of experts, Colombian navy and archaeologists who discovered the remains of the San Jose, confirming that the crest of the San José was engraved on the copper cannon from the video by the underwater sound detector, It seems that it became a specific decisive factor.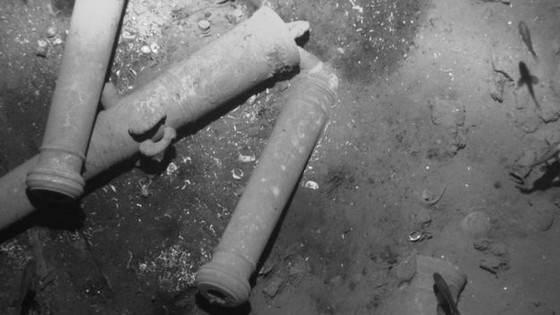 President Juan Manuel Santos, who reports on the fact that he discovered the San José "with great news! We have found the San Jose of the Galleon ship" Tweet. In addition, when I appeared on the TV from the naval base of Cartagena "I definitely found the San Jose that sunk before 307. We will build a wonderful museum in Cartagena."

Gran noticia: ¡ Encontramos el Galeon San José! Mañana daré los detalles en rueda de prensa desde Cartagena.

- Juan Manuel Santos (@ Juan Man Santos)2015, December 4

In the museum revealed by President Santos, gold, currency, silver, emerald and other jewelry found along with the wreckage of the ship, as well as personal property seen as possessed by Peruvian governor of the time were exhibited It is said that. Also, President Santos says that the current value of treasure that was piled up in San Jose is worth at least £ 622 million (about 120 billion yen). Incidentally,Wall Street JournalIn the load of San JoseIt is worth over 1 trillion yenI report it.

A seabed survey conducted by a research team consisting of the Colombian Navy etc. can be seen in the following movie.

Hallazgo del# GaleónSanJoséMarca un hito histórico para nuestro patrimonio cultural sumergido.https://t.co/YjXxpvjfVz

- Juan Manuel Santos (@ Juan Man Santos)2015, December 5

The problem of "who owns the load of the San José's cargo" has long been a legal controversy. In 1981, Sea Search Armada, an American salvage company, announced that it had "identified the area where the ship sank" and agreed to divide the revenue obtained when salvaging with the Colombian government. However, after that, the Colombian government insisted that "ownership of treasure is entirely in Colombia" and the Supreme Court of the United States has the right "Colombia has the right to treat the treasure of San Jose as" the cultural heritage of the country " "In 2011 we decided to approve Colombian arguments.