I have eaten Lotteria's "Matsusaka Beef Hamburger" and "Cheesy Burger Chef's Cheese Cheese Chef"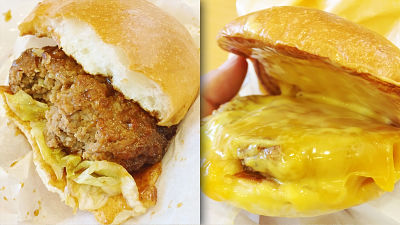 On November 29th is "a day of good meat", Lotteria has begun offering "Reward Burger" for a limited time on a good meal day from 2010. This year I cooked Matsusaka beef and made it a hamburger steakMatsusaka beef hamburgerAs a luxurious hamburger suitable for the Christmas seasonChef's Cheese BurgerSales have begun. Since Matsusaka beef hamburger is said to be "a piece of reward" with a tax included price of 1500 yen, we decided to eat what it is tasted.

~ Japan's leading brand beef hamburger ~ "Matsusaka beef hamburger" Limited release from November 29, Sun 2015!
https://lotteria.jp/news_release/2015/news11100001.html

~ Extravagant cheeseburger of gorgeous party season ~ "Superb cheeseburger of thick six kinds of cheese" Limited release from Sunday, November 29, 2015!
https://lotteria.jp/news_release/2015/news11100002.html

Arrived at Lotteria.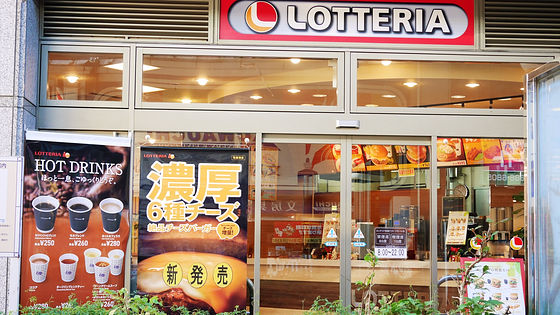 There was a cheeseburger announcement poster on the shop front, but a poster looking like Matsusaka beef hamburger was not found.



So I ordered 2 items at once. I ordered a potato M set (740 yen including tax) of "Matsusaka beef hamburger" separately (1500 yen including tax) and "Cheesy burger of rich 6 types of cheese". The single item price of exquisite cheeseburger is 390 yen including tax.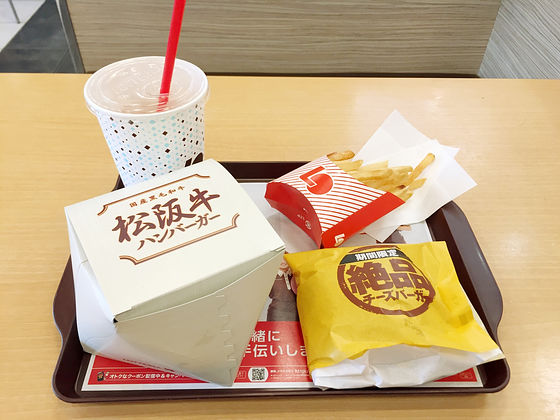 Matsusaka beef hamburger is in a big box made of paper. When opening the lid, hamburgers wrapped in wrapping paper appeared from inside.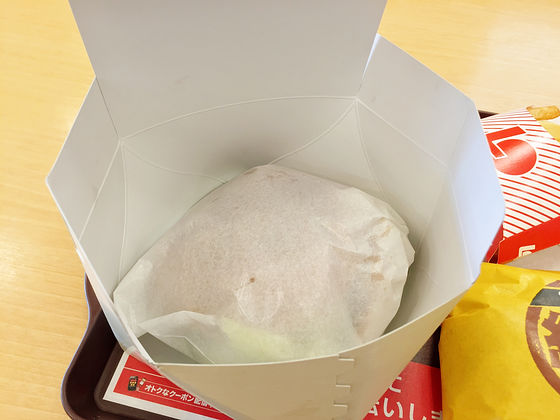 It is about this size to have in hand. It has become a hamburger of size often seen in Lotteria.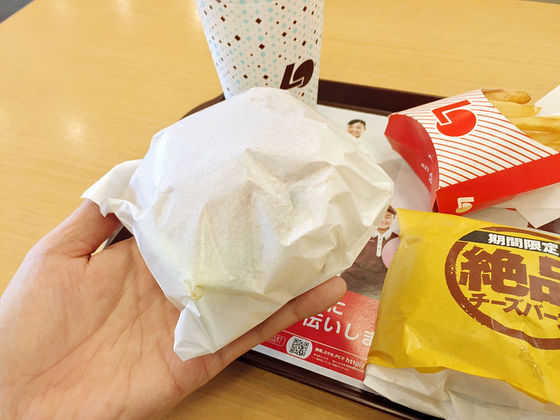 When opening the package, a rich aroma of a special sauce that feels the atmosphere of red wine appears. There are fresh lettuce, goro and big hamburger patties in the buns.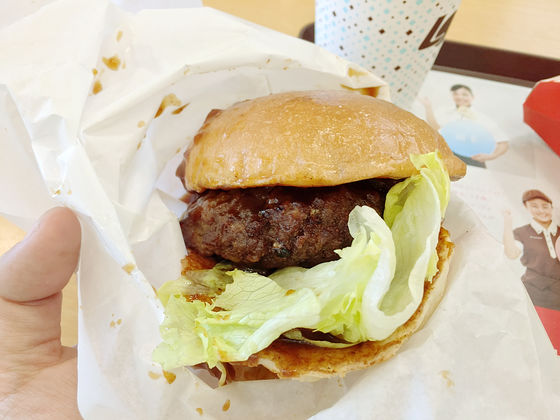 Plenty of rich sauce on top of Patti. This sauce was made with red wine, bouillon, apple etc and thoroughly boiled.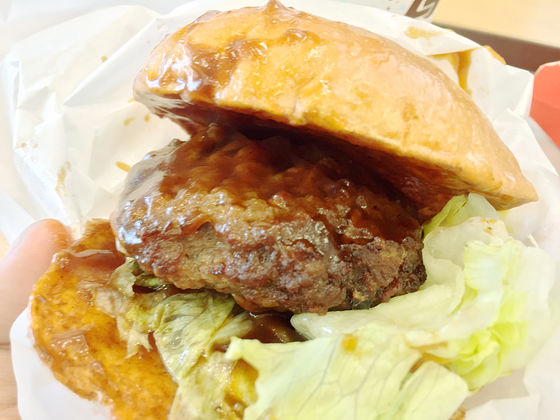 A buggy and a mouthful. Like a duvet like a fluffy fish and light buns are surprised by the texture of the buns first, you can feel the taste and texture of Matsusaka Beef Hamburger Patty firmly crunchy, rich flavor of rich sauce. Matsusaka beef hamburger patty, which is totally different from general patties, has a feeling that the umami is condensed, and it seems to be good to line up as a menu as "hamburg" as it is. Although it looks small, it is a hamburger, but it became a hamburgers with a firm full volume.



Hamburger patty is a type that roughly grinded Matsusaka cow and tasted good texture. With the flavor of sweet onions, I was able to feel the original sweetness and flavor of the meat.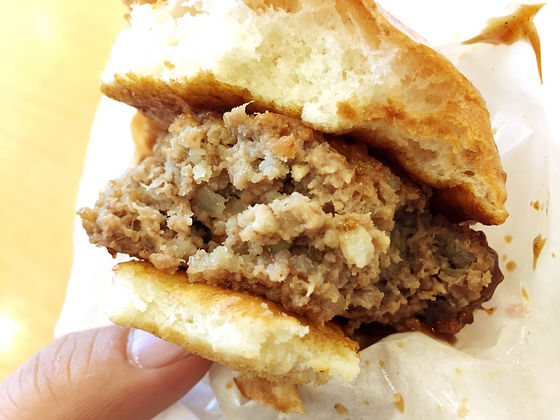 Next, I will eat "Rich Cheese Cheese Burger with 6 types of thick cheese".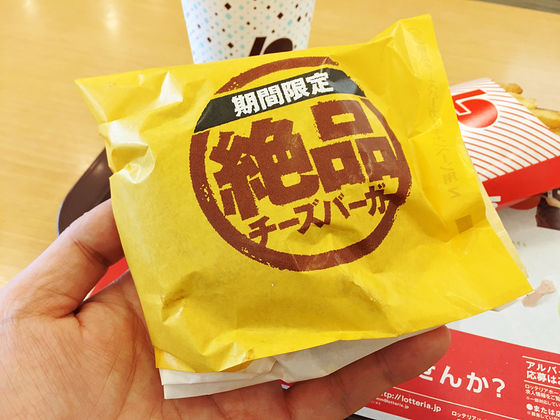 When you open the package, it drifts the fragrance of thick cheese, and it drifts prey of full flavor of cheese before eating.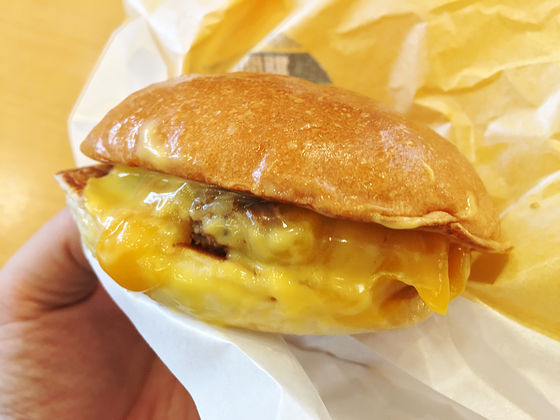 What is used for this hamburger is a special cheese sauce blended with four types of white cheddar cheese cream cheese mozzarella cheese camembert cheese in addition to two kinds of natural cheese of Gouda-cheese red cheddar cheese . Just like a cheese fondue sauce, mellow and melting cheese invites her appetite.



Gabri by the invitation. As expected, a rich flavor of cheese somewhat exceeds whisk in the nose, the taste is rich itself. Hamburger patty seems to be seasoned with a slightly stronger salt and pepper so that it does not lose powerful cheese, finishing to taste such that hamburger patty, salt and pepper complement the rich flavor of cheese It was done. Although it is a small dish as a size of a hamburger, it was finished in a hamburger that really gained satisfaction thanks to a rich cheese sauce.