I went to "Odaiba Old Vehicle Heaven 2015" which gathered big cars such as famous cars and "razors" and rare cars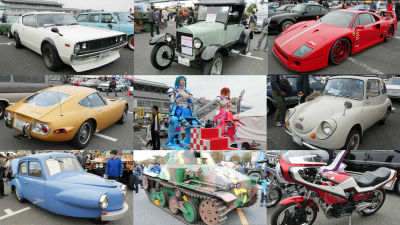 In the world of automobiles where technological evolution of nature can be seen, there is an old car mania who loves good old famous cars. A big event for such an old car mania "Odaiba old car heaven"Was held today in Tokyo and Daiba on 22nd November 2015. Not only a famous car of the past year but also a "razor" appeared, and the machine which flew so far that the meaning was no longer understood was also unveiled Odaiba Old car heaven 2015 was like this.

Odaiba Old car heaven 2015 Official site
http://www.oldtimer.jp/tengoku/

Arrived at Yurikamome's ship's science hall.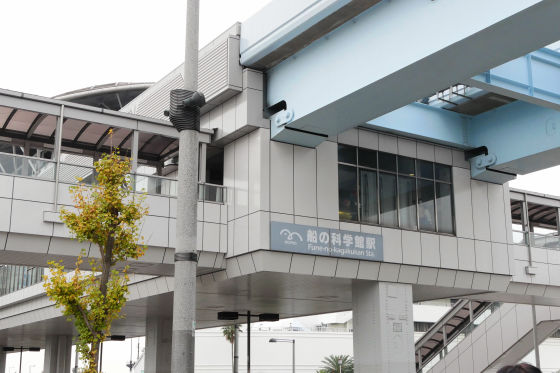 You can see the long lines from the top of the station. It is a visitor waiting for opening and there are long rows that are invisible.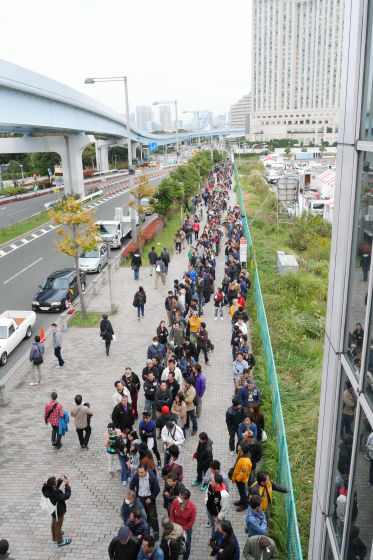 From the station you can see how busy you are at the final preparation.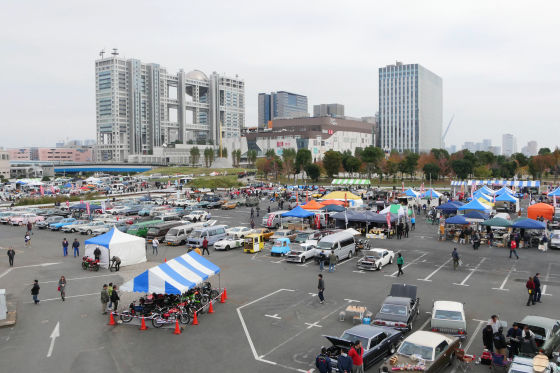 So to the end of the row.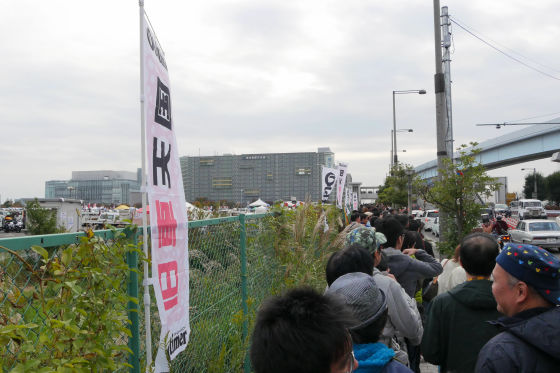 There was an instruction of the person in charge, so that it could be divided into a person with an advance ticket (1000 yen) on the way and a person buying the same day ticket (1200 yen), but the state of the day ticket was shorter .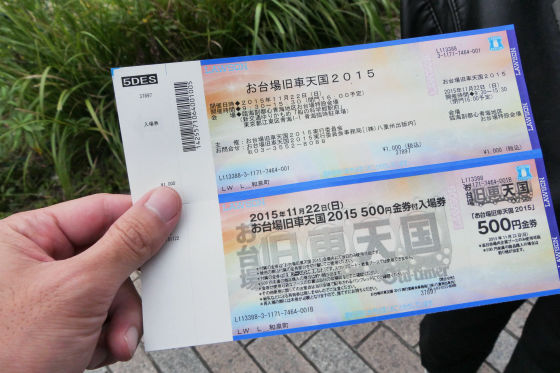 I finally arrived at the entrance gate in about 30 minutes.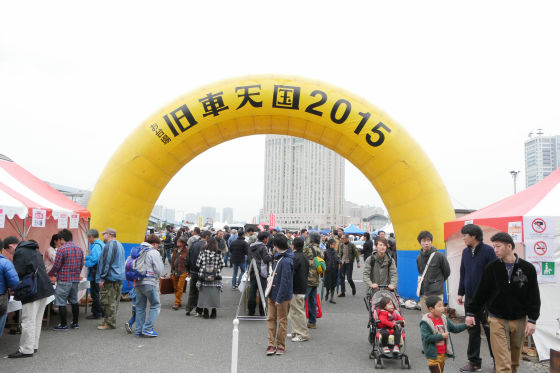 At the entrance I got an invitation "How to walk in paradise" and go around each booth. The venue consisted of "Heaven Area", "Hell Area" where old cars gather, "Maniac Heaven" where rare cars gather, "Shopping heaven area", and so on.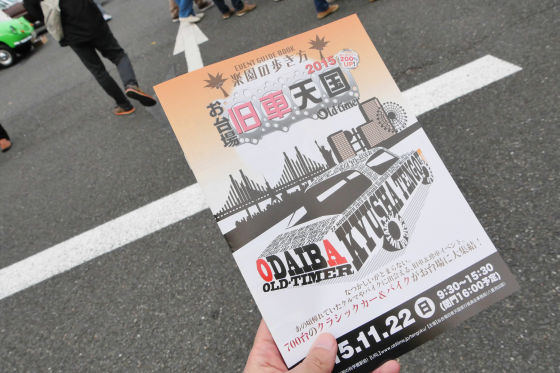 First off from the heavenly area. This is Citroen's "11 CV Leger"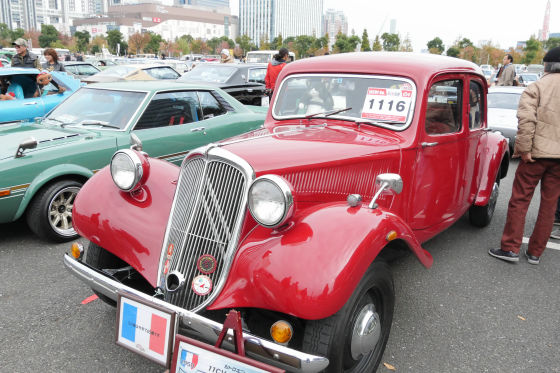 It is an unexpectably beautiful car body as a car made in 1950.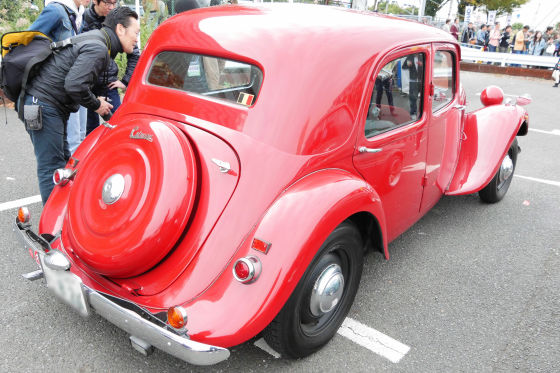 "TOYOTA SPORTS 800" known by the nickname of "Yotahachi"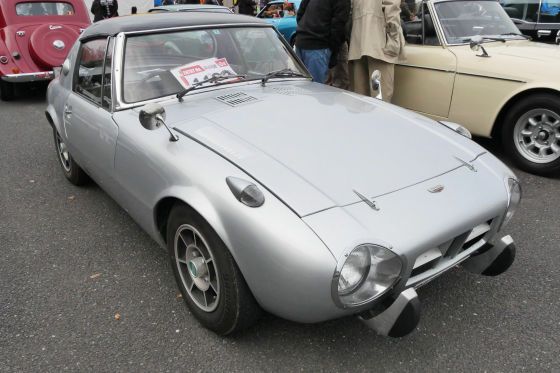 Compact enough not to compare with Hyundai car.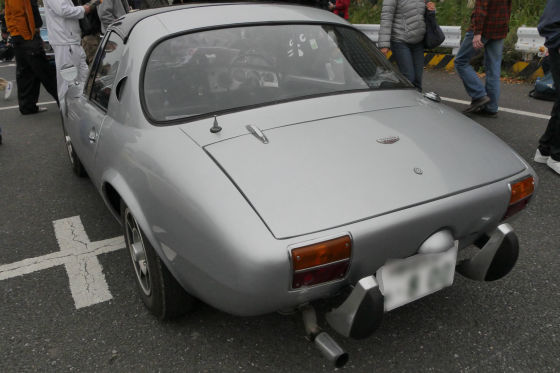 Nissan 4th "Cedric (GL)"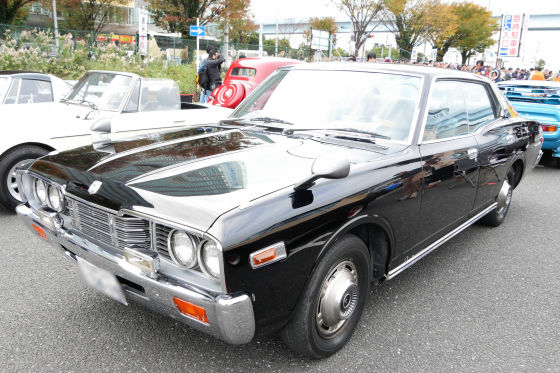 Every car is very good. I feel the affection of the owner.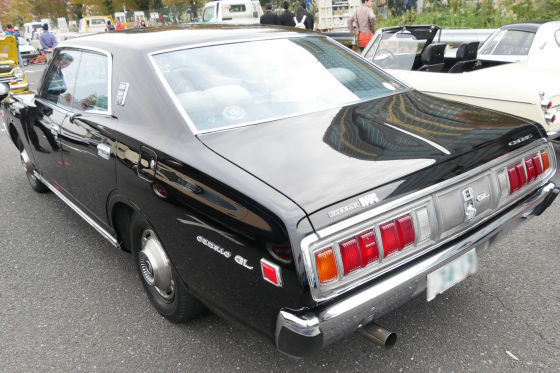 "Honey" Honda "N360"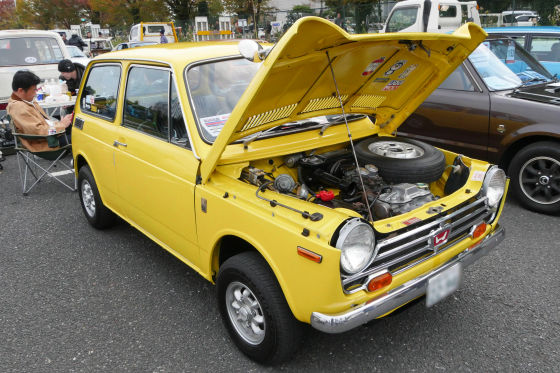 The engine looks like this.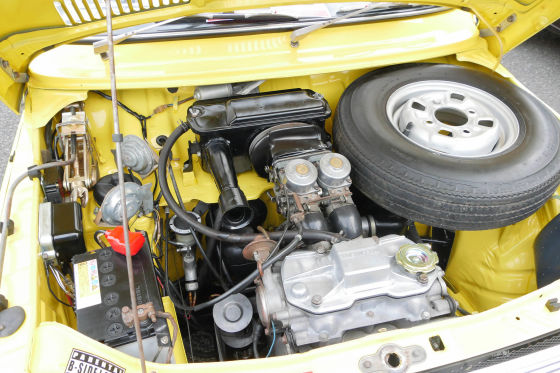 Mazda's "Porter Cab"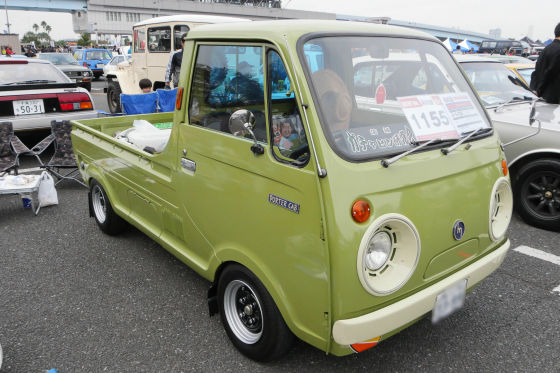 Nissan "Fairlady Z" is as large as the group can do. I understand the height of popularity.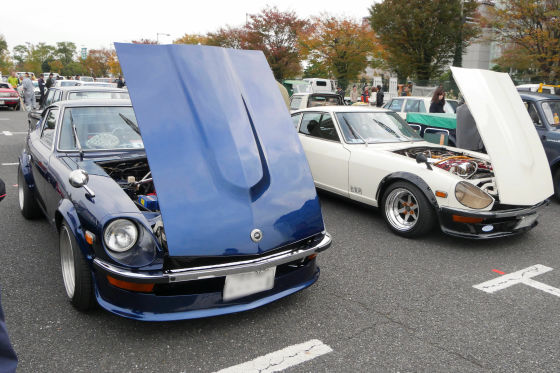 There were quite a few people gathered.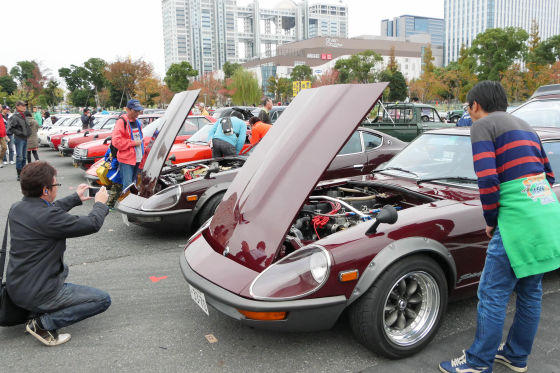 The machine on which the engine is changed is an ant.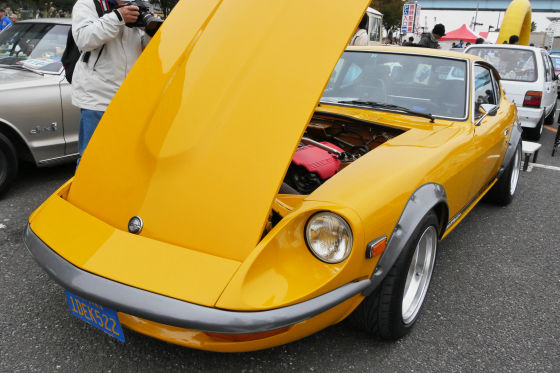 The 5.7 L engine of the Corvette ZO 6 was contained.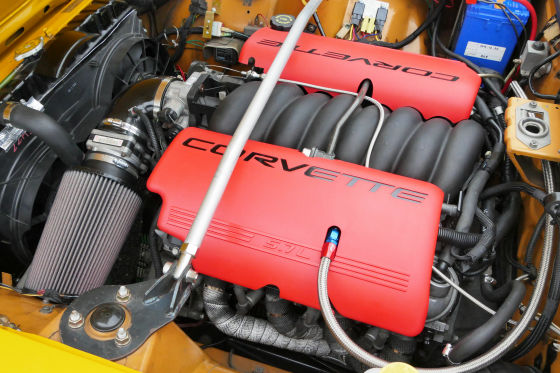 Three generations Nissan "Skyline" that boasts of popularity not to be defeated by Z "Hakosuka".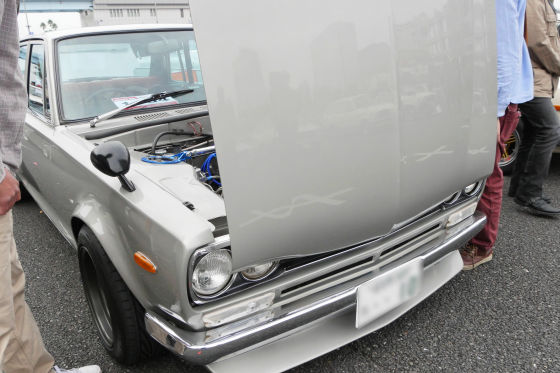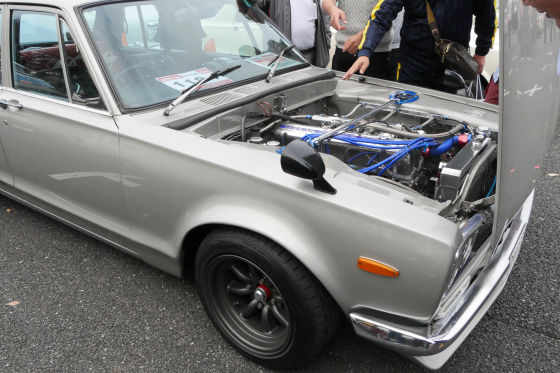 It is shiny engine.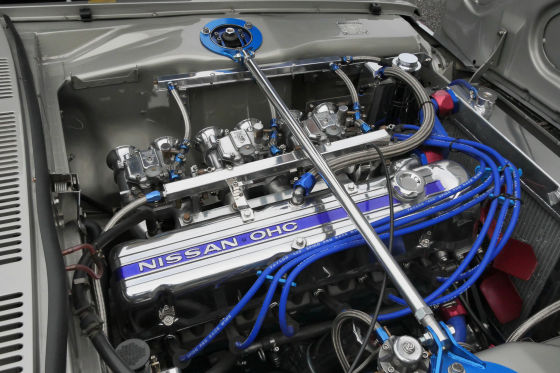 "Ken Merry" thing 4th generation - Nissan "Skyline GT - R".



Although only 197 cars were produced, it was a phantom car, but more than one car could be confirmed in the old car heaven.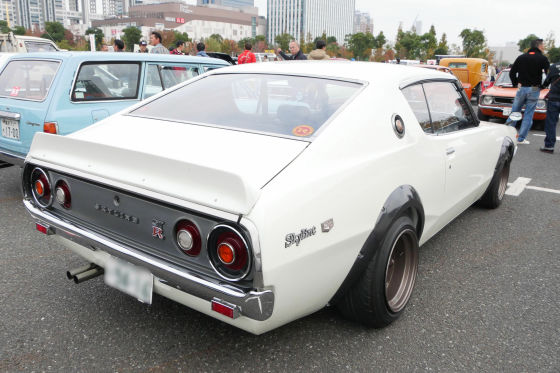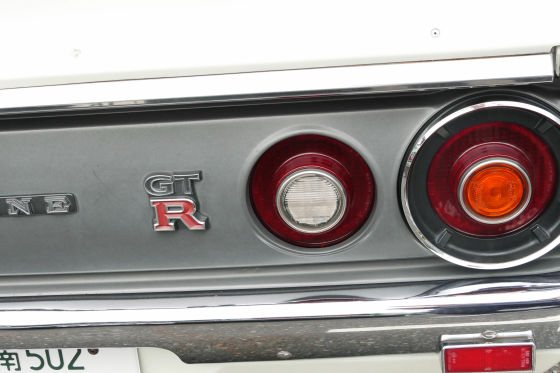 BMW "2002"



It is a famous car over 40 years ago, but there is an identity that you can tell at BMW at first sight.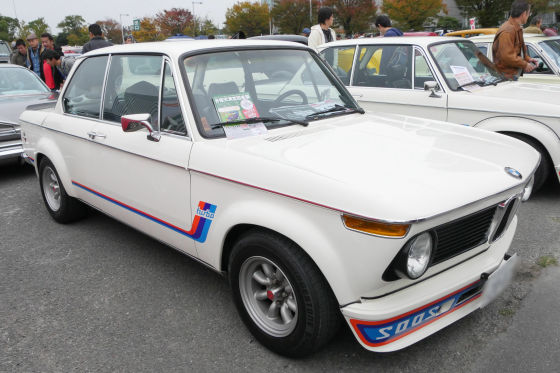 It also makes us feel universal identity is the initial type Porsche "911-T" called "narrow"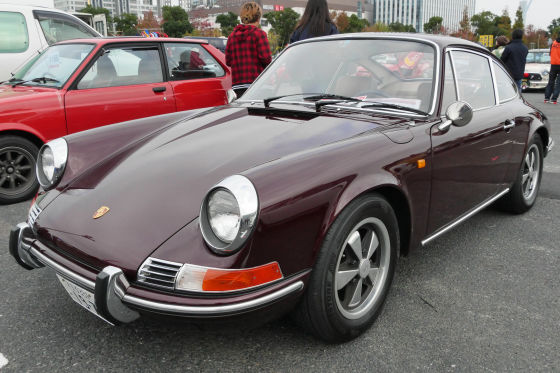 Unlike the 930 series, it is an unobtrusive bumper. You can see the beautiful line of Porsche 911 with the engine on the rear.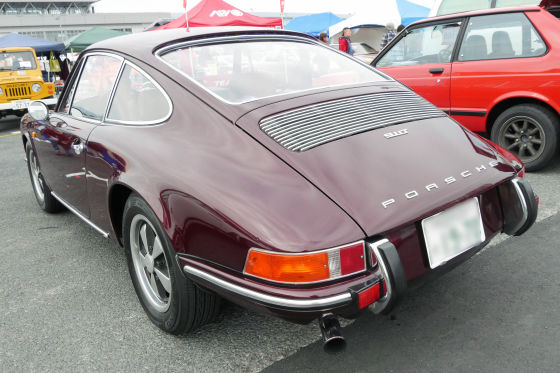 Ame cars are also good! Ford 'Thunderbird'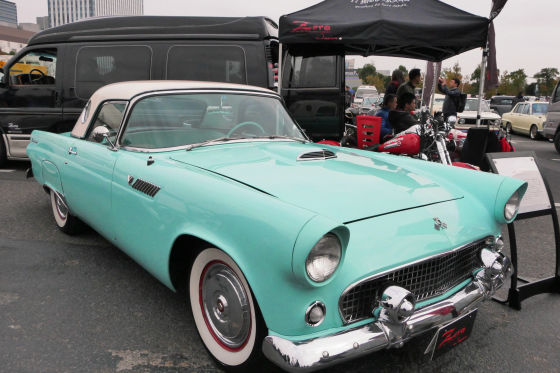 On the hard top is a round window called "port heel".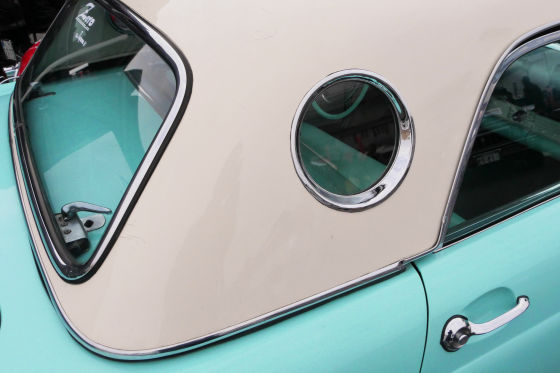 This size is called "Baby Thunder" if it is American car.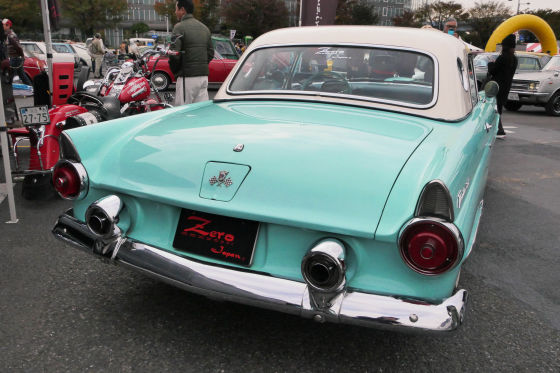 The first Corvette "C1"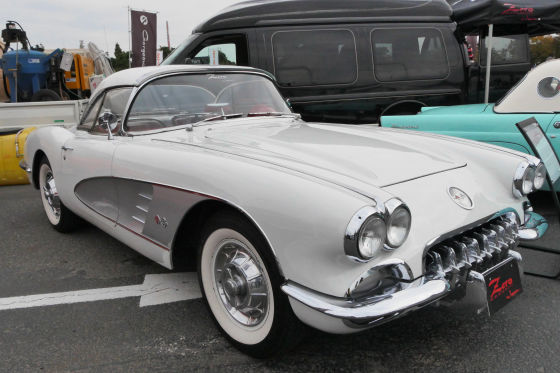 It is a very beautiful modeling such as front side air outlet.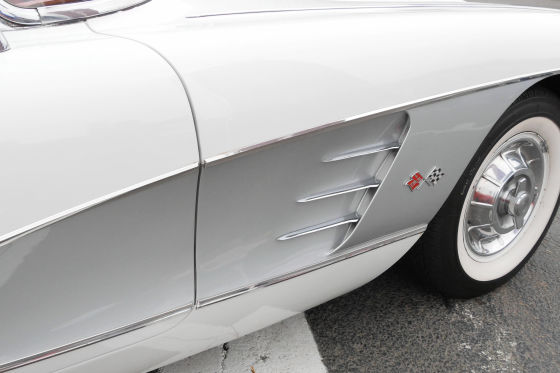 The interior of bright red leather is also very beautiful.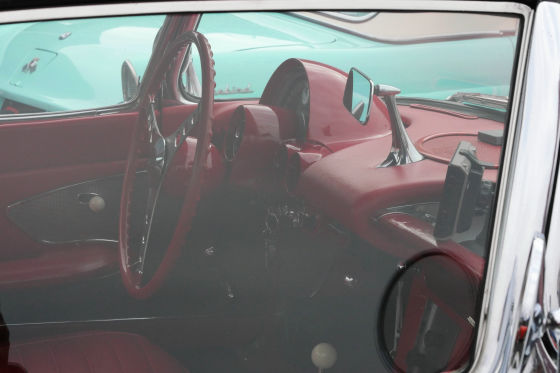 Chevrolet "Bel Air 210"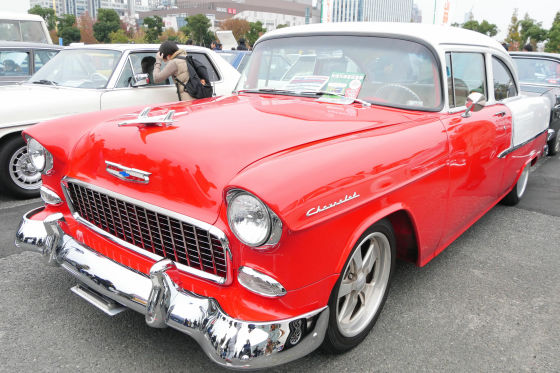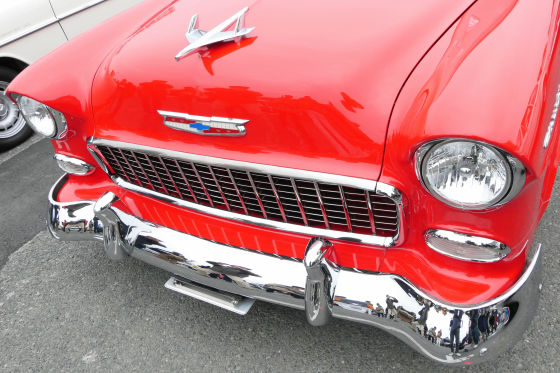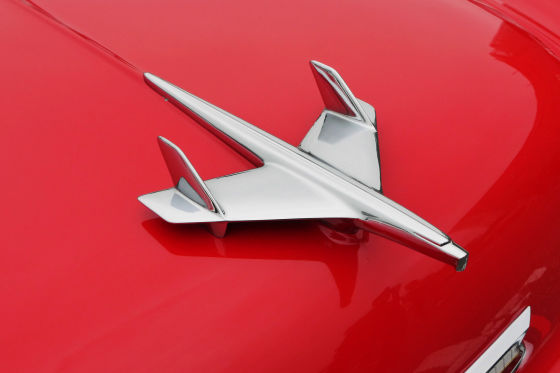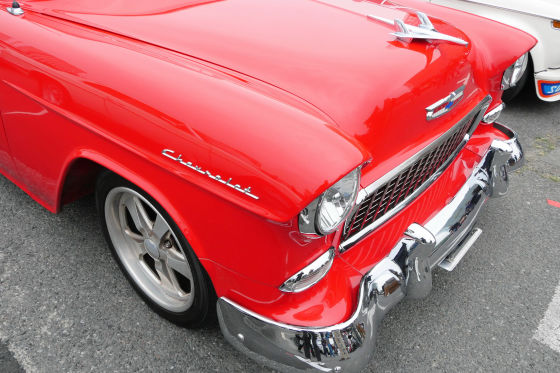 Second generation Chevrolet "Impala"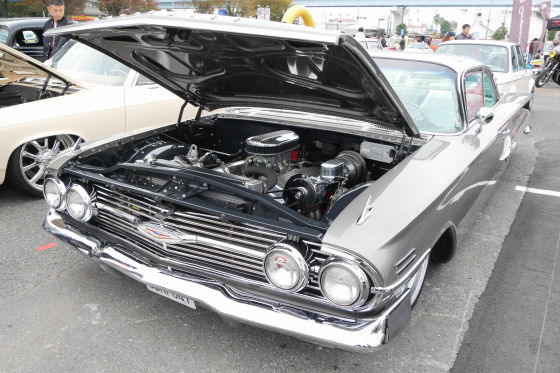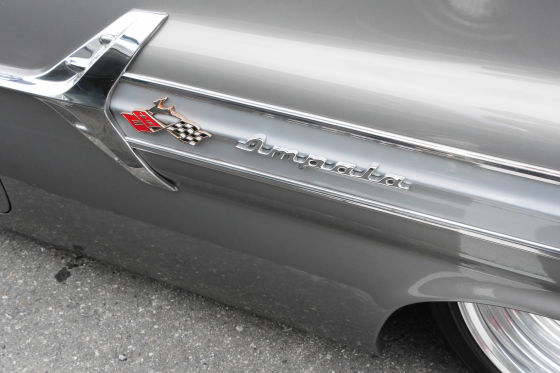 It seems to have a speaker behind the rear seat.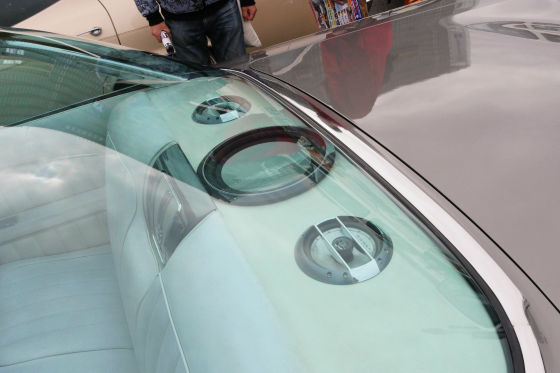 This is a tail fin style like the American car.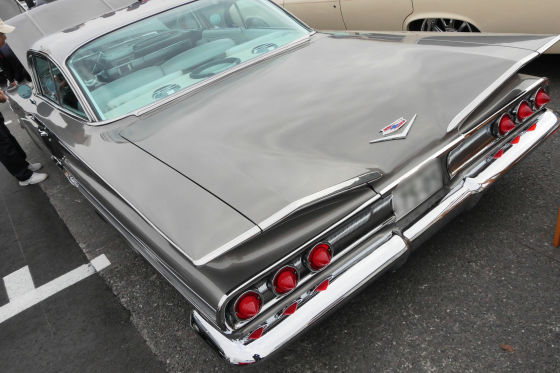 Ford "Model A Roadster" was made in 1931.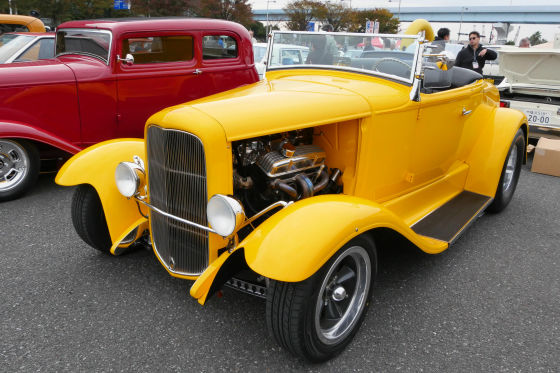 The engine room is like this.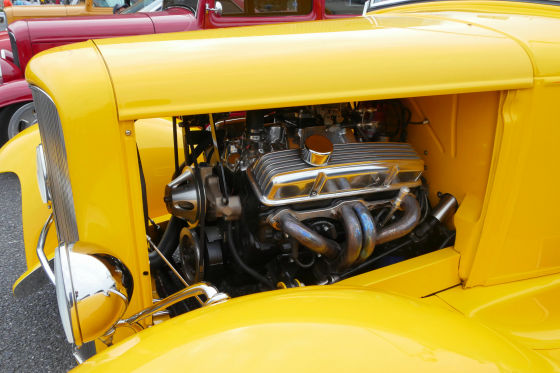 Although it is a car over 80 years ago, it is shiny after being restored.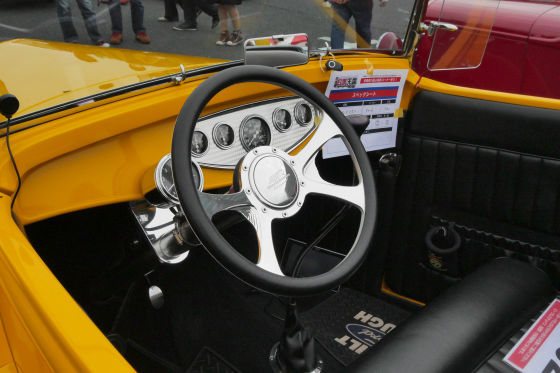 Unique silhouette is fresh.



This model A has a number. Many of the vehicles on the old car heaven look like real production vehicles.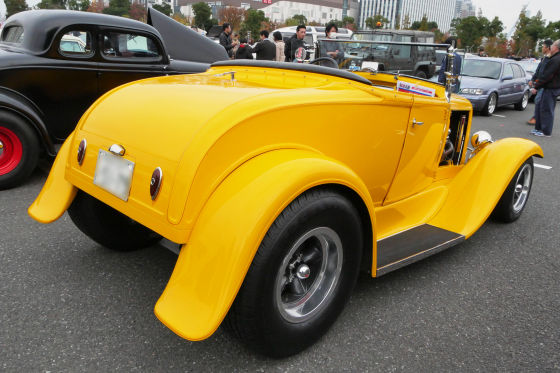 Hummer 'H1' taking 2 parking spaces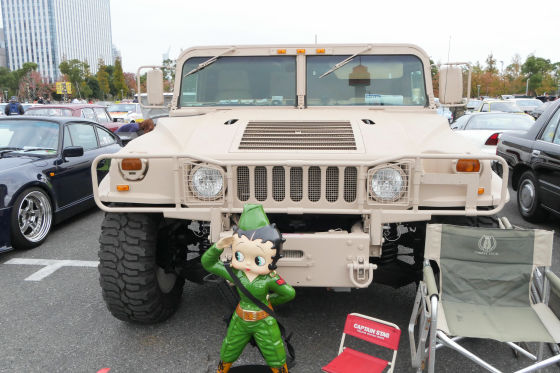 Originally it was a military car, but to be sold at the request of the actor Arnold Schwarzenegger.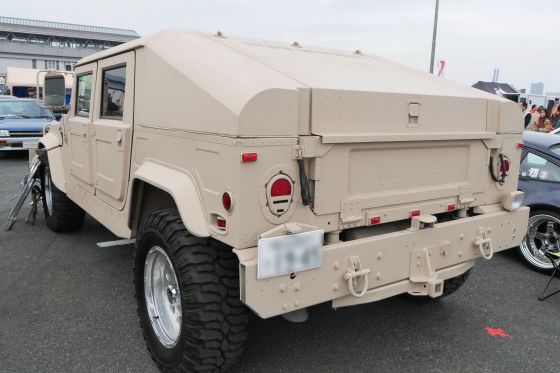 This is the door.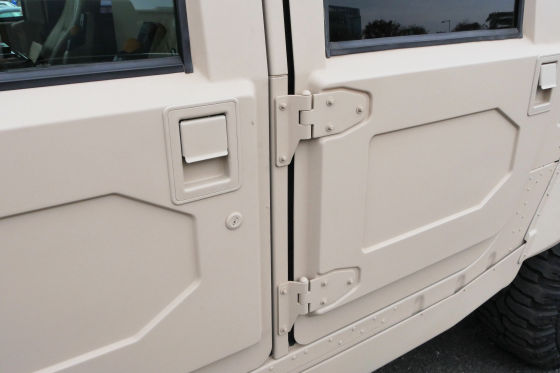 Transam that is familiar with drama · night rider. However, why "Fujiwara Tofu shop" Takumi (Bunta?) Specification.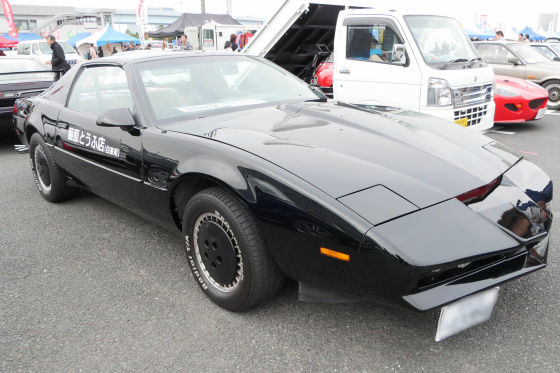 Vehicles admired by the supercar boom generation were also exhibited.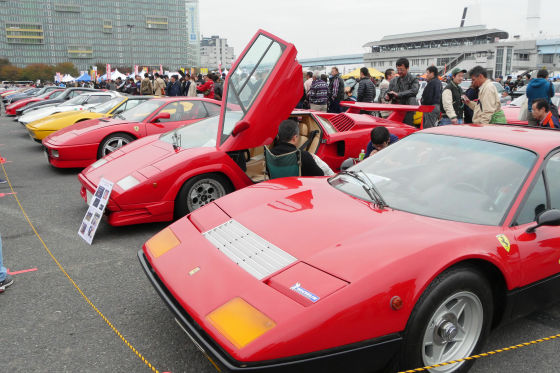 Detomass "Pantale GTS"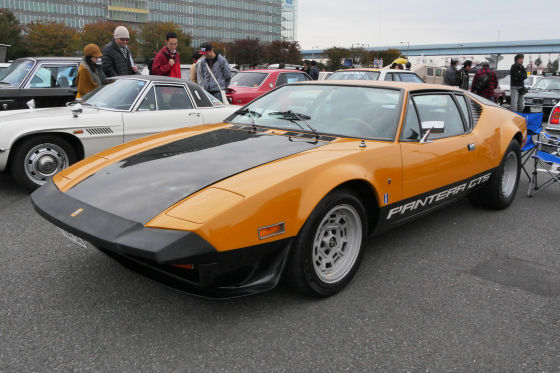 Lotus Europe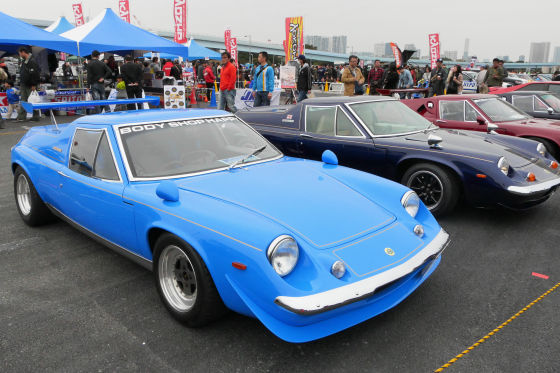 Ferrari "F 40"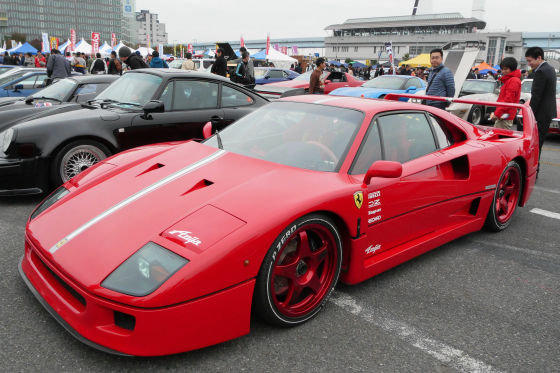 Another famous Japanese car is slinging. "Subaru 360" is a synonym for small trucks.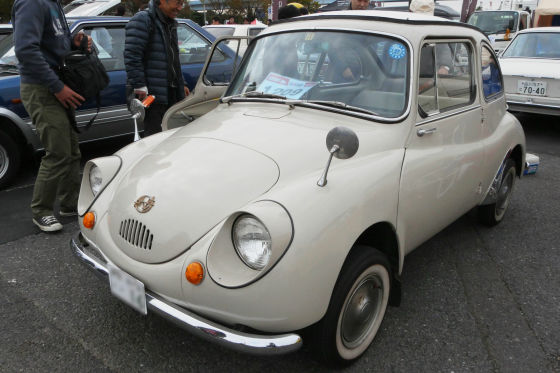 The front door has a type with a hinge behind. Even this is a four-seater ride.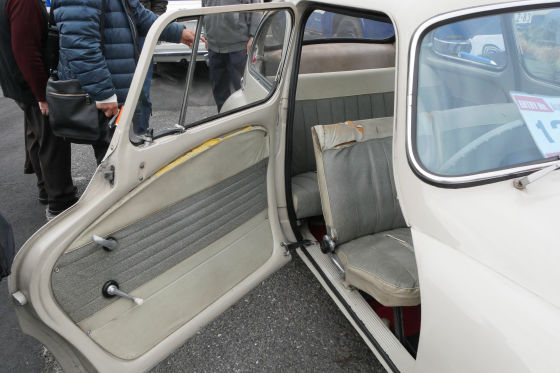 This is Suzuki "CV-1". It is innovative design even if it sees now.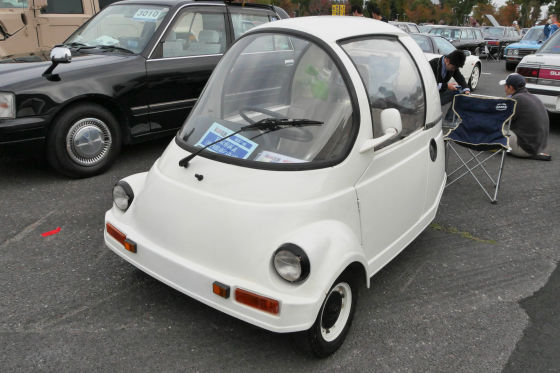 Toyota "Celica LB"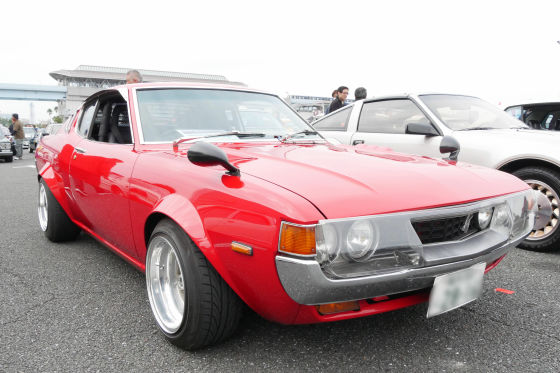 Nissan "Cherry" is a group exhibition.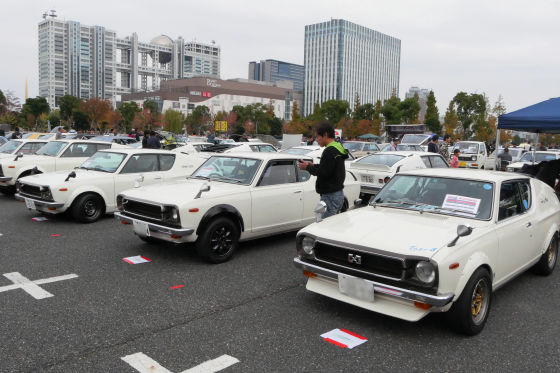 This machine whose car model is unknown, what a Mazda "RX - 7 (FD)" based custom car.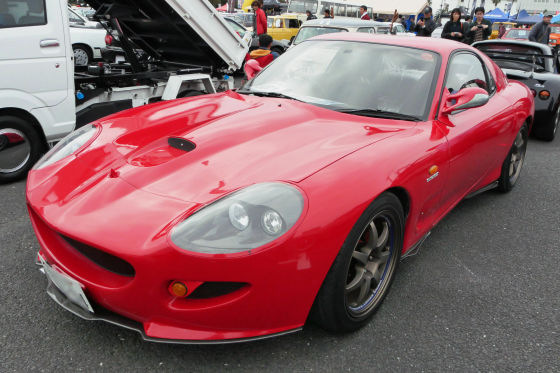 Quality as good as Ferrari or Aston Martin.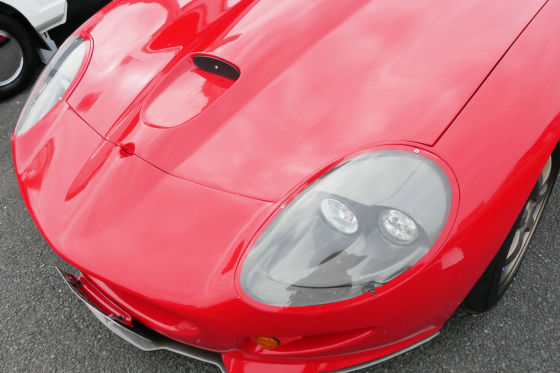 Rear view is also flowing.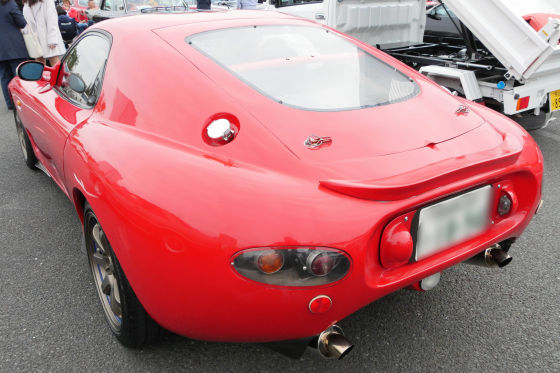 Toyota "2000 GT" that attracted a lot of attention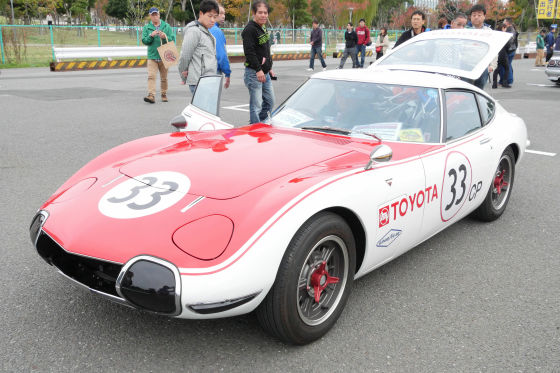 Beautiful form of long nose · short deck.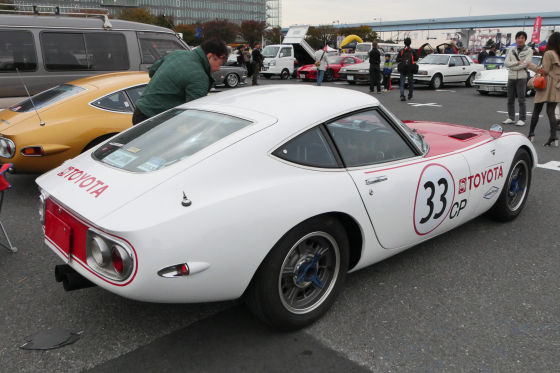 Another 2000 GT next to it.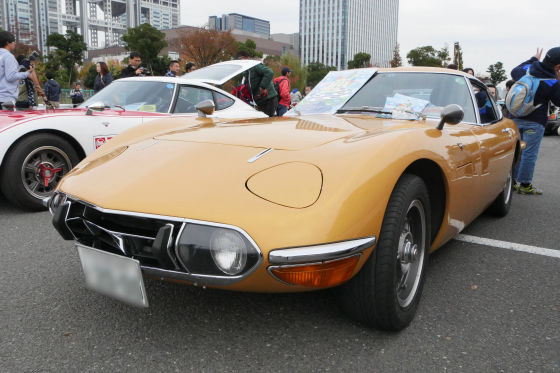 The design which is evaluated as beautiful from the car mania all over the world is worth seeing. In the auction in the United States it has been awarded with a price of over 100 million yen.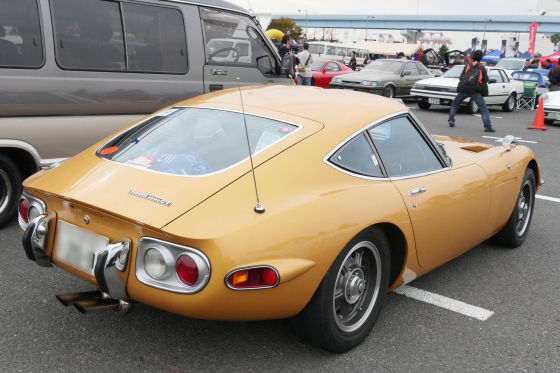 Other than Mazda "Cosmo Sports" ... ....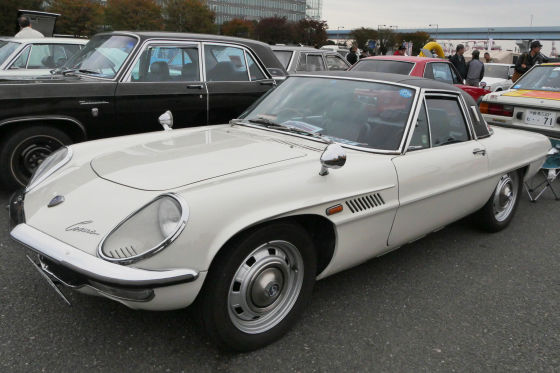 Prince "Gloria Super 6"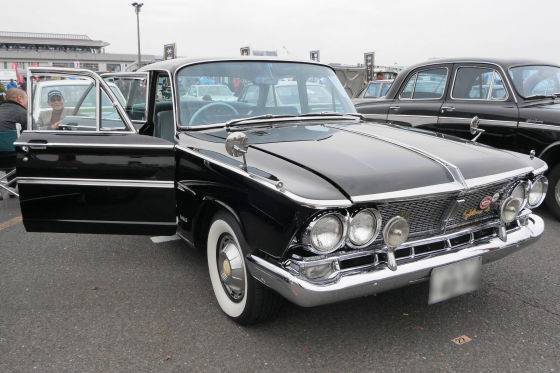 Nissan "SR 311 Datsun Fairlady"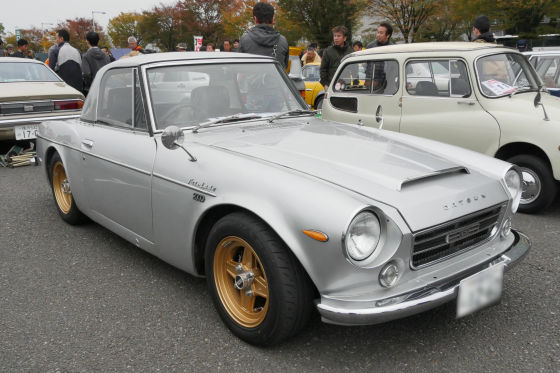 Nissan "Austin A 50 Cambridge"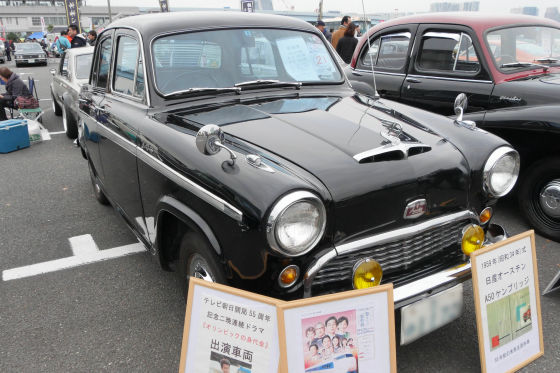 Nissan "Datsun 1200"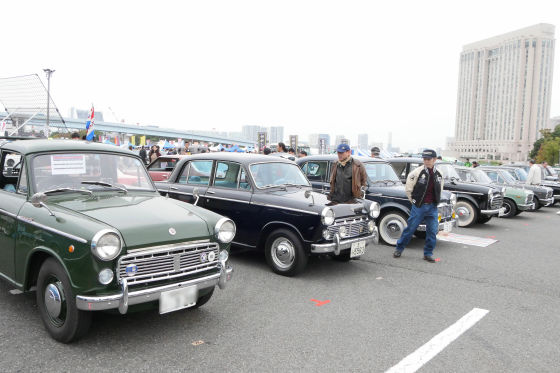 "510 Bull" Third generation - Nissan "Bluebird" etc, old good domestically produced cars are sliding.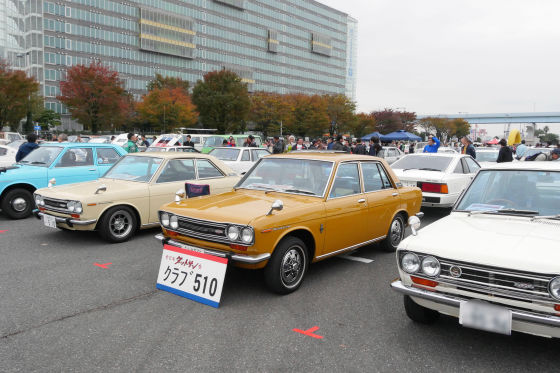 It was impressive that overseas Japanese car maniacs also actively communicated with the owners.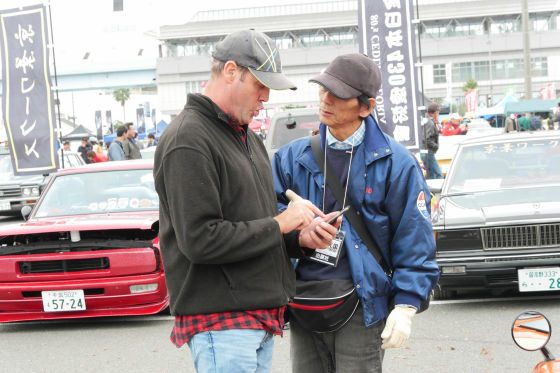 When I was walking between the exhibition booths from the heavenly area of ​​a set of well-known cars, I encountered strange butts. Apparently it seems I got lost in "Maniac Heaven".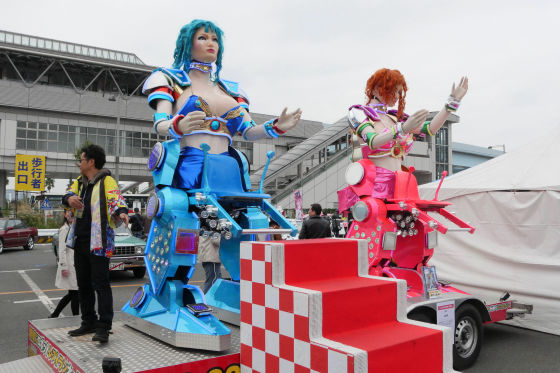 This is a robot named "Robo child". It is a mascot character of a robot restaurant in Shinjuku, and it is said that he is usually towed by Hummer.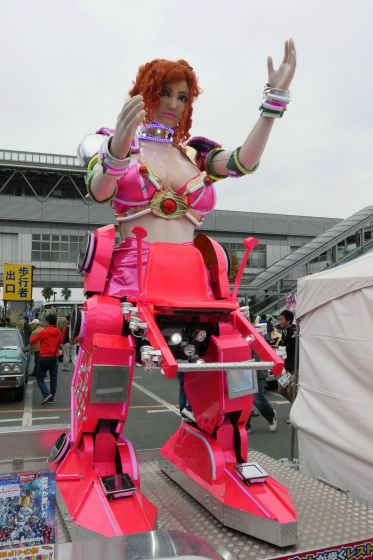 The back is like this.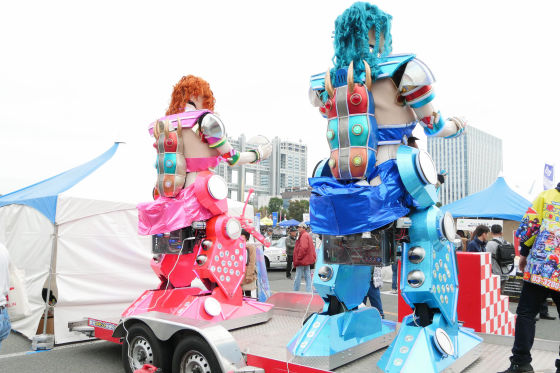 I got into the seat and was able to steer the robot 's "arm".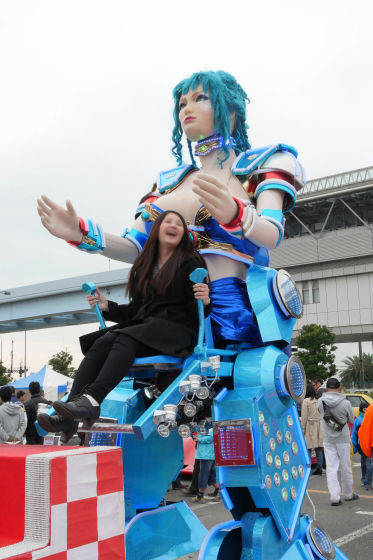 In 2015, Derolian also appeared that it was the future of Back to the Future II.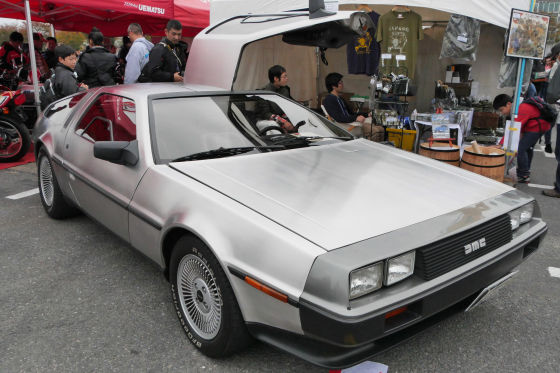 Daihatsu "BEE" is a three-wheeled vehicle with one front wheel and two rear wheels.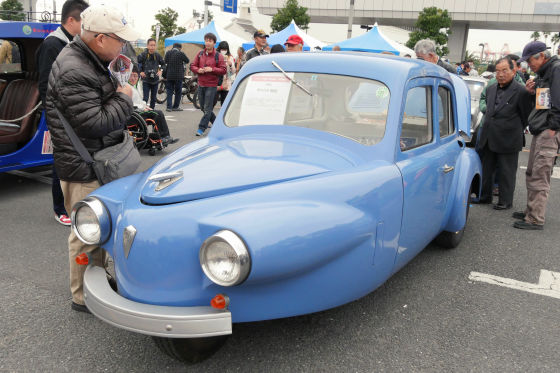 It seems that it was used as a taxi mainly in Kansai, but it was discontinued in just one year. Production volume is about 300 units.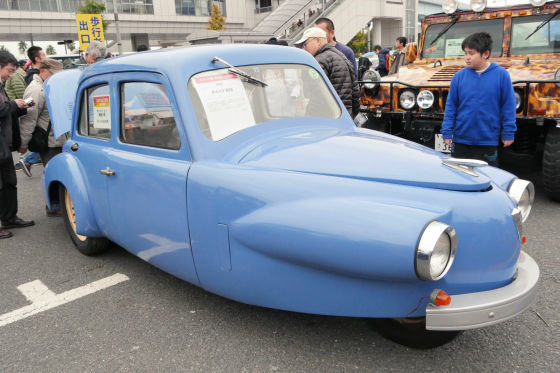 The 804 cc air-cooled horizontally opposed two cylinder OHV engine is the RR drive mounted on the rear.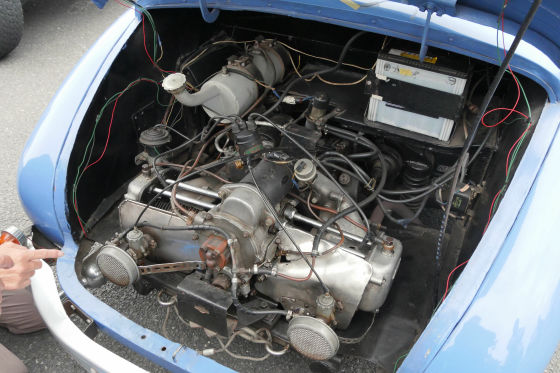 Yamaha's first two-wheeler "YA 1"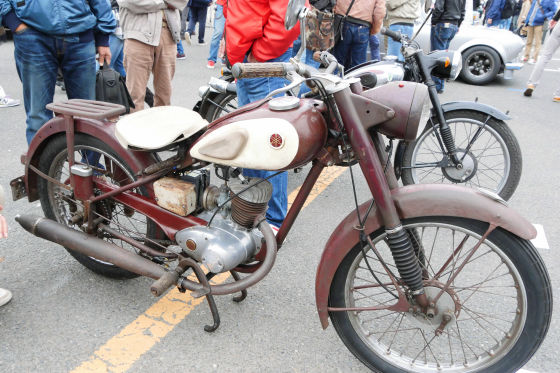 The 125cc engine has a maximum output of 5.6 hp. We have achieved a great achievement to monopolize from 1st place to 4th place in the 125cc class of the 1st Asama volcano race.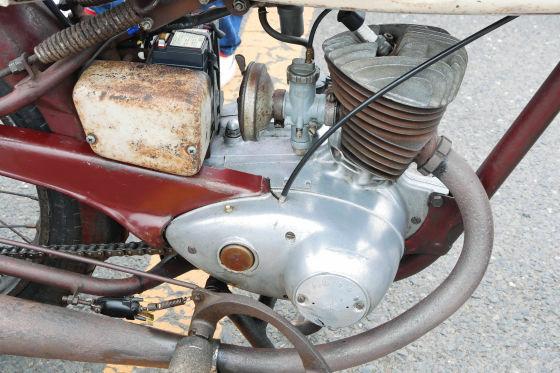 How YA 1 was in a state where the engine was on.

Yamaha's first motorcycle "YA 1" engine starting @ Odaiba Old car heaven 2015 - YouTube


Next to the retro motorcycle is Deccola, Chibi is delighted.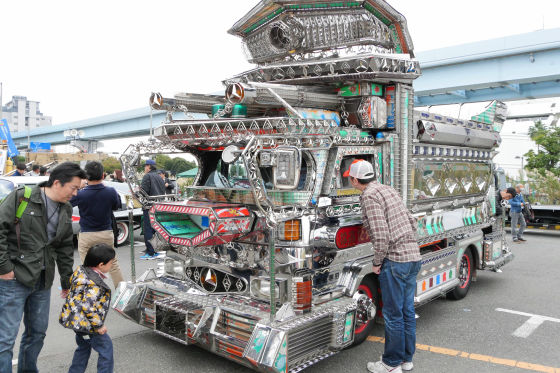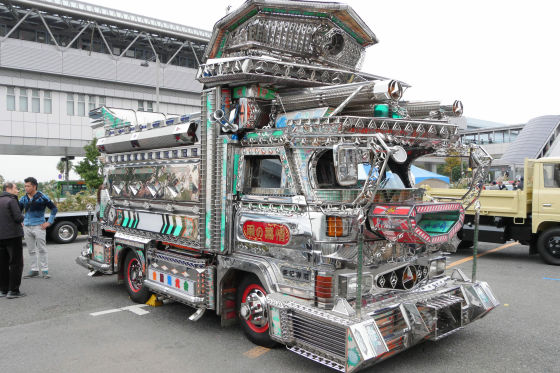 This strange form of this machine is "pointer number" based on Chrysler Imperial.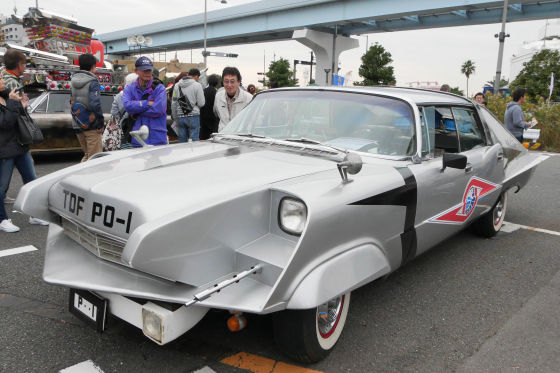 It was said that Ultra Seven 's Dan and Anne had faithfully reproduced the guard vehicle it was riding.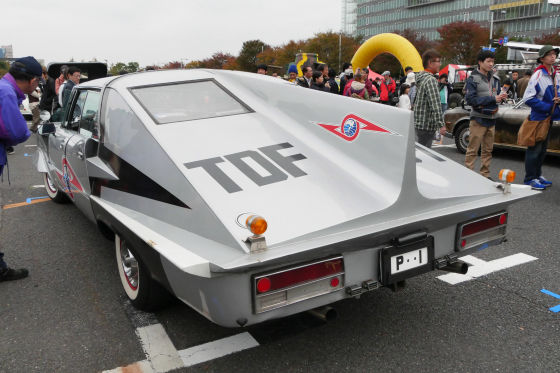 I found something queue.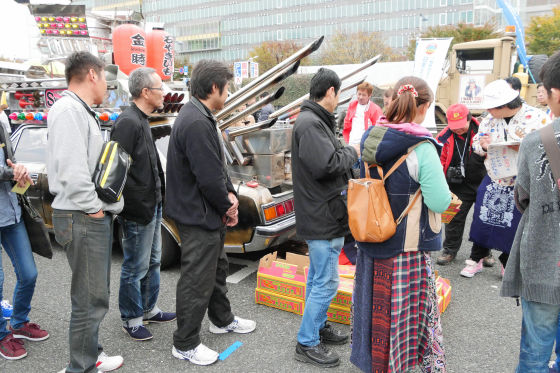 A lantern of "stone and pot".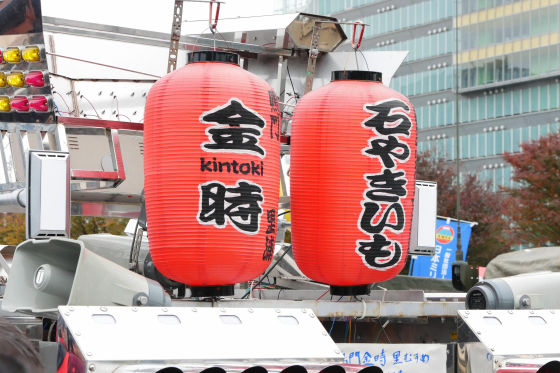 This Toyota "Century" is a stone or a purple selling car.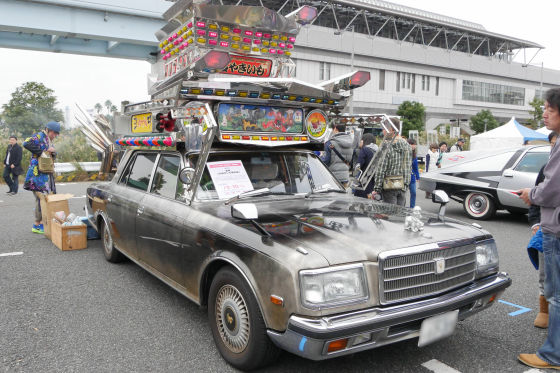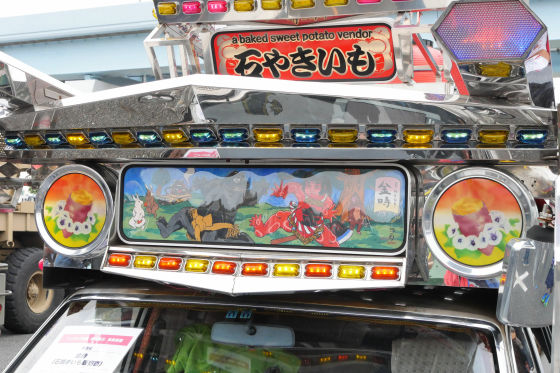 I'm really throwing potatoes. The small is 600 yen, the inside is 700 yen, the large is 800 yen.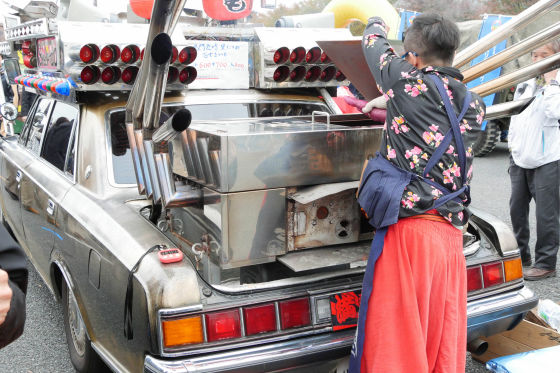 Minutes from 10:30 are sold out with haste. It was as popular as accepting reservations.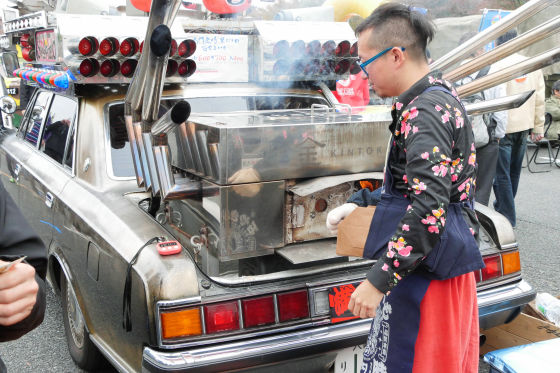 A chaotic chill called a tank beside the burning car.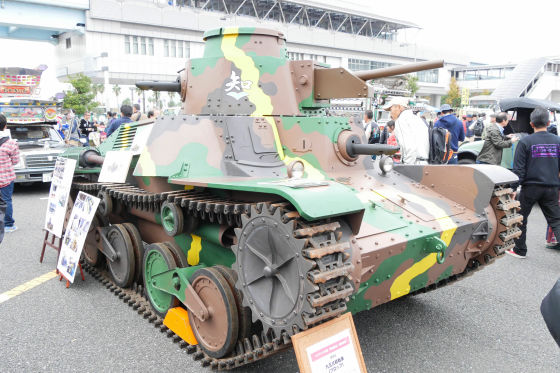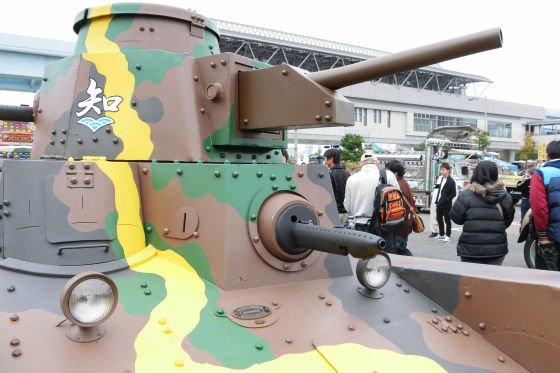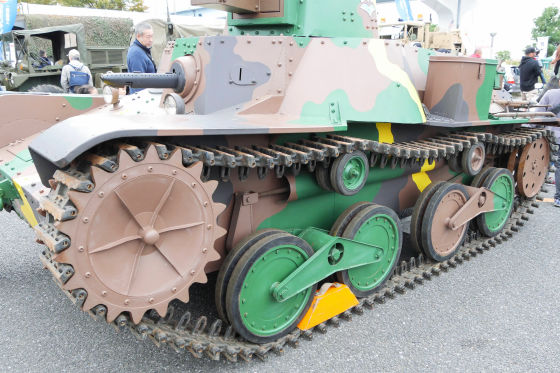 This was developed in 1933 in the ninety-five form light tank (Prop). It is a prop tool created for photographing American TV dramas, it seems to have a Ford 4000 cc V8 engine.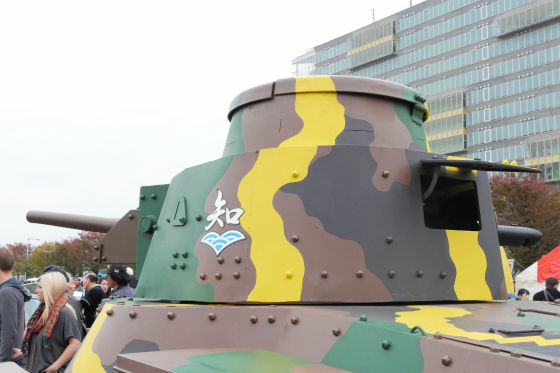 Tank collected vehicle "M936" next to the tank. As expected only to tow a tank, the body of the 6 wheel specification is huge.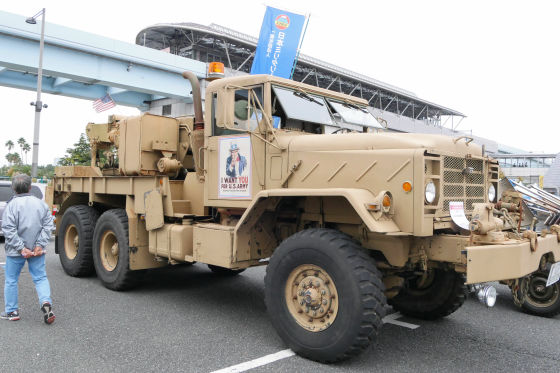 It seems to pull the tank with this crane.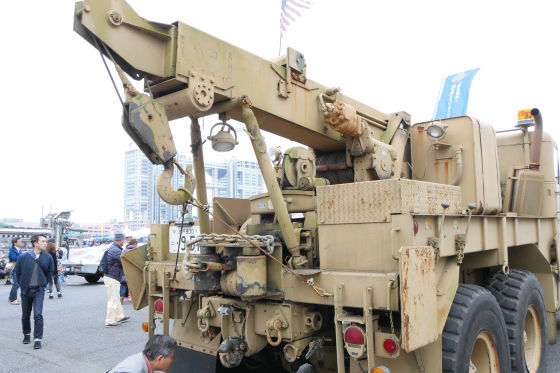 The world's first mass-produced car "T type Ford" was on display at the bustling exhibition.



T - type Ford said that a total of 15 million units were produced.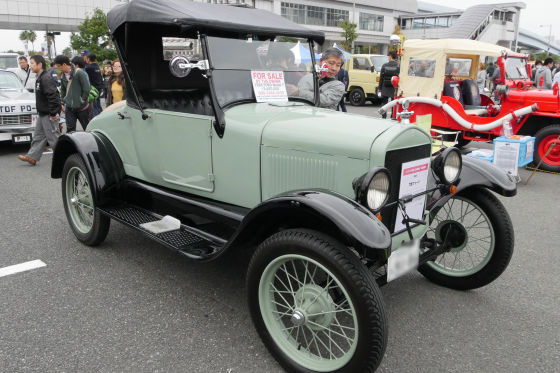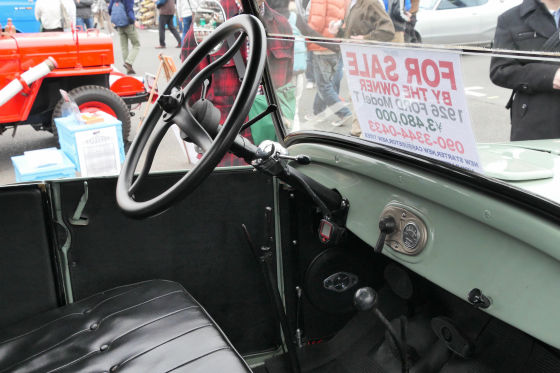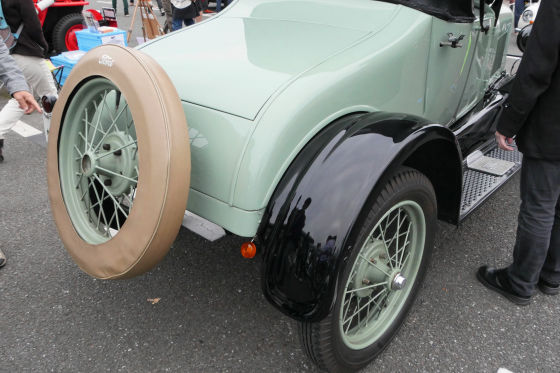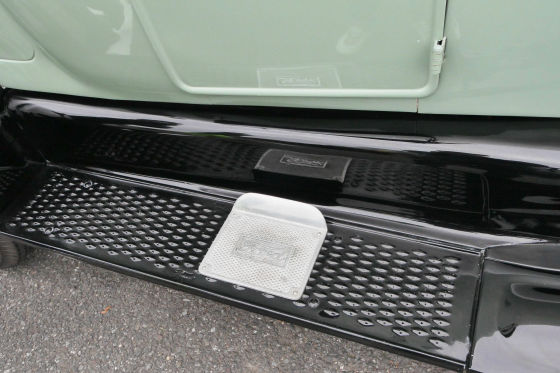 This vehicle which can run on public roads with a number, how many, selling on sale. In old car heaven, precious vehicles seem to sometimes come and go among maniacs.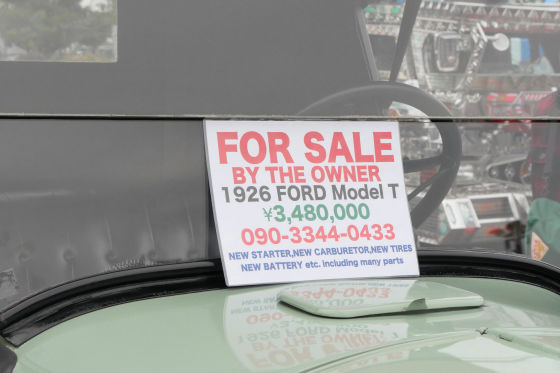 Rolls-Royce "Phantom II"



Flying Ready (Spirit of Ecstasy)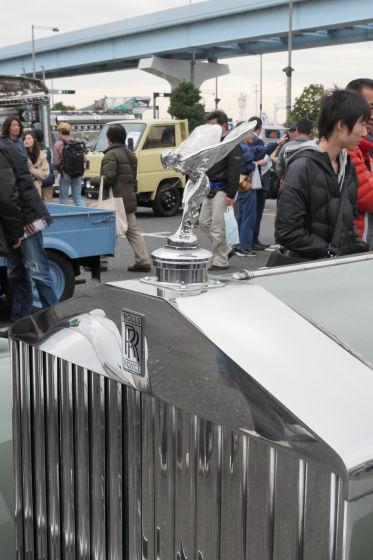 Shiny to the inside.



Of course it is a car with a number.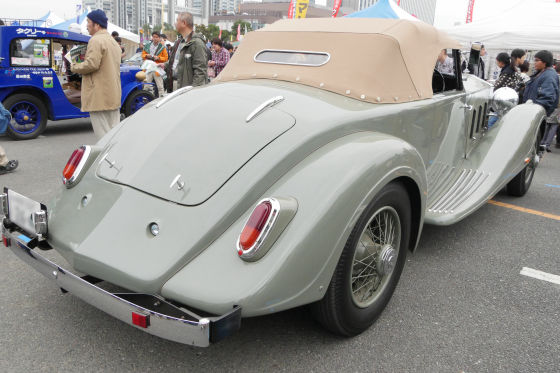 The promised pain car is also ant.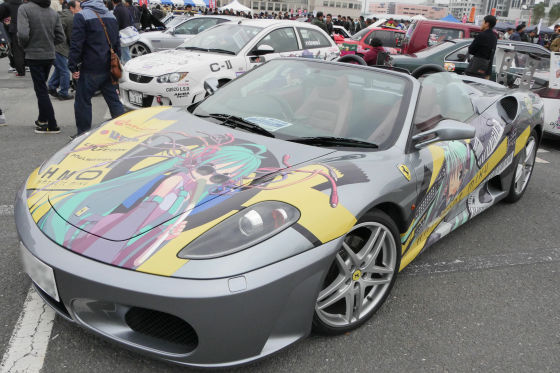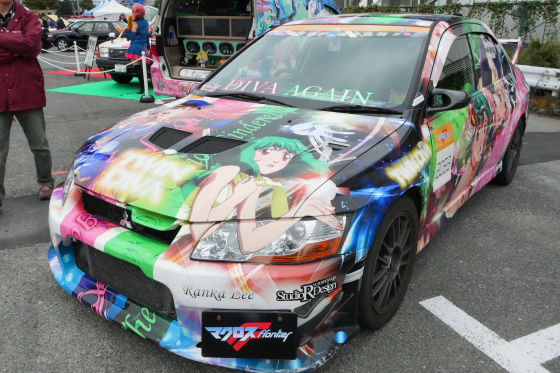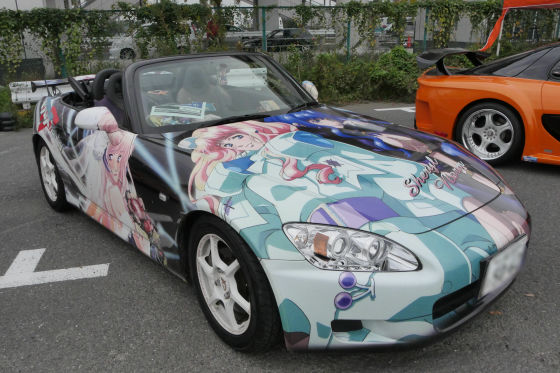 In old car heaven, not only cars but also motorcycles were exhibited. Kawasaki "Z1"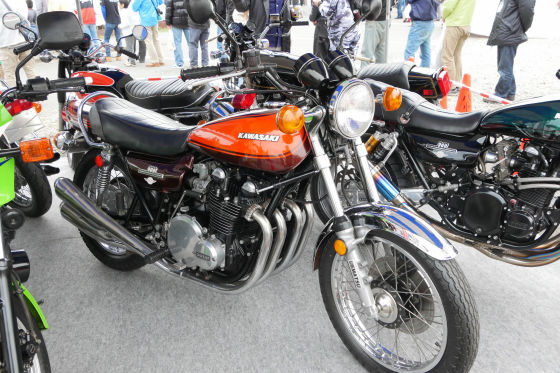 "Lawson replica" Kawasaki "Z1000R". It is on sale for 4.2 million yen.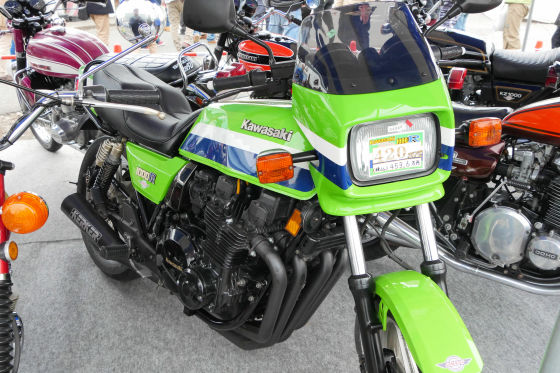 "San Hanfoa" Honda "CB350F"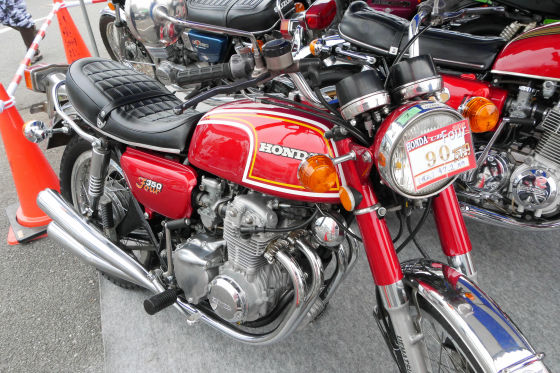 Kawasaki "Z 400 FX"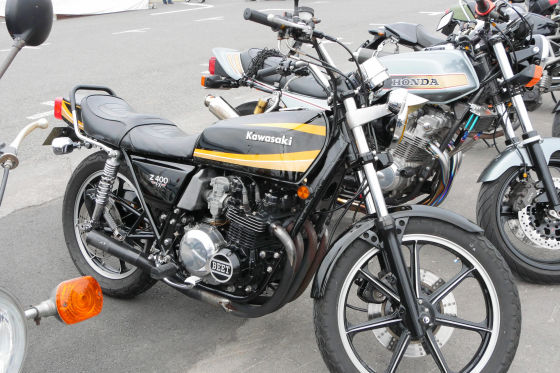 Honda "CBX 400 F", such as motorcycle enthusiastsOld boothMany machines popular with them were exhibited.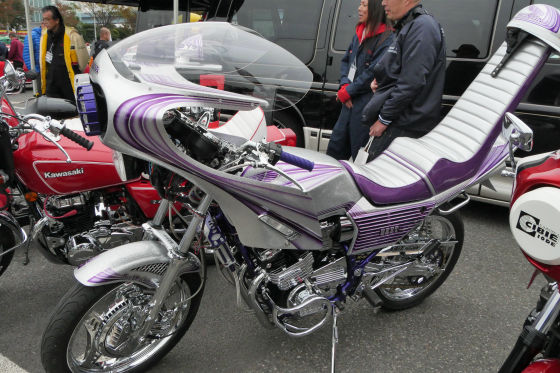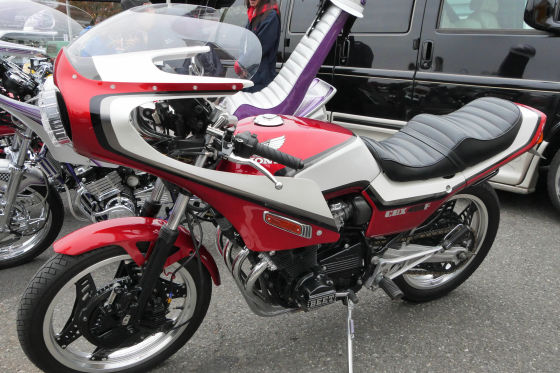 Many people visit with children, so children's attractions are also ants. This is a kids minicar experience corner.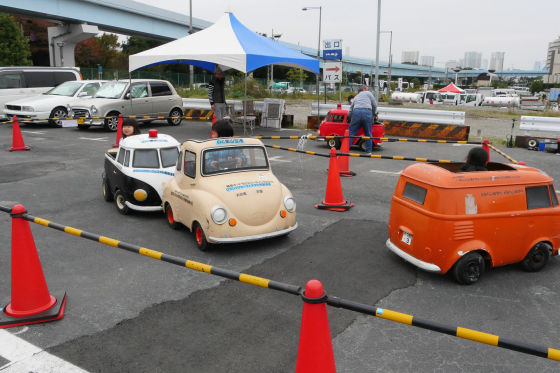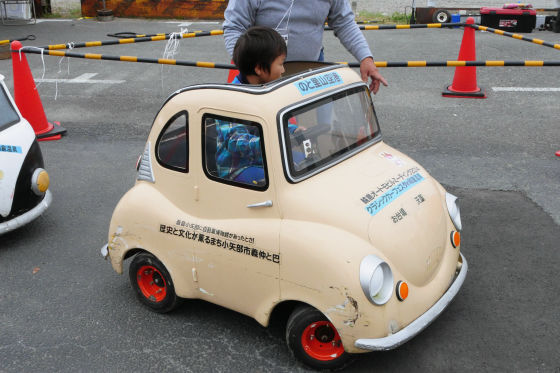 Experience driving corner of "Mini train" of Kawagoe Industrial High School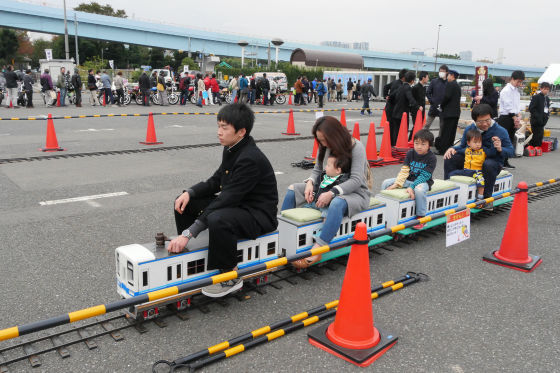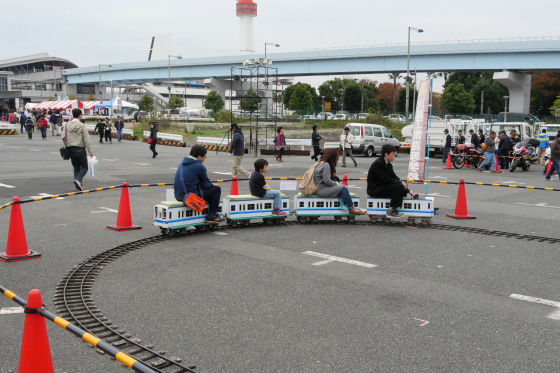 A big pool.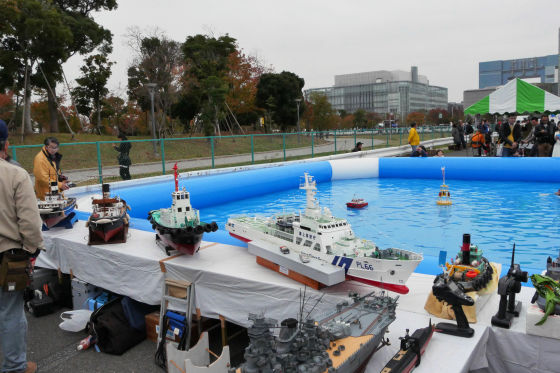 Children also nailed to the radio control boat.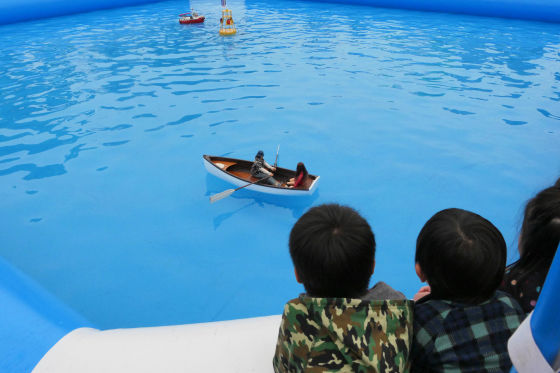 The boat to date is pretty real.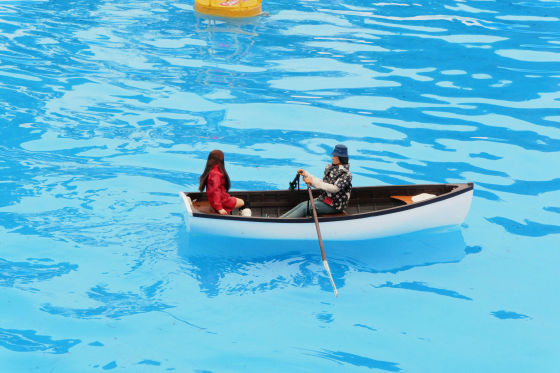 This is exhibited by members of Shakujii Radio Control Boat Club.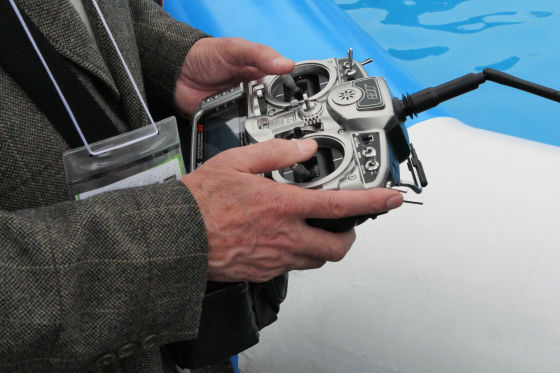 The 1/144 scale battleship Yamato was also exhibited.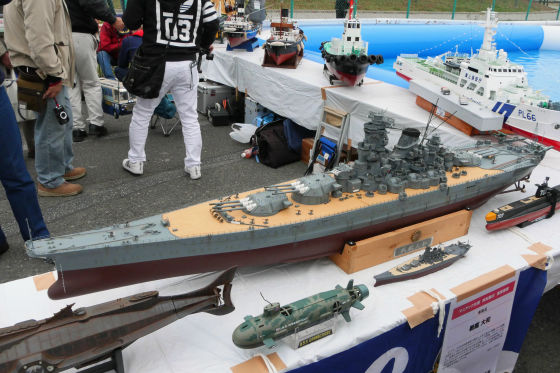 Old car heaven was not only around the exhibit vehicles, but also a lot of people gathered in the "shopping heaven" of swap meat.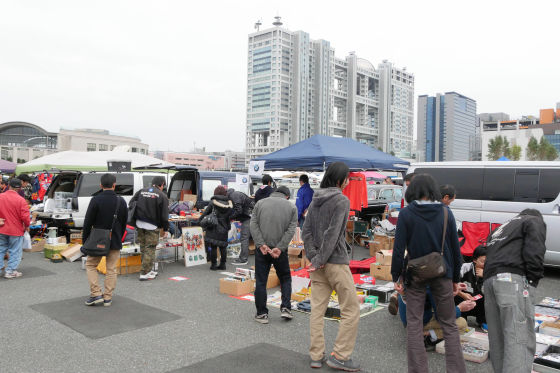 Retro T - shirts ......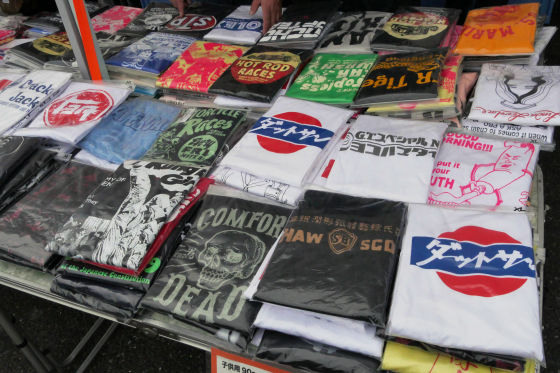 Minicar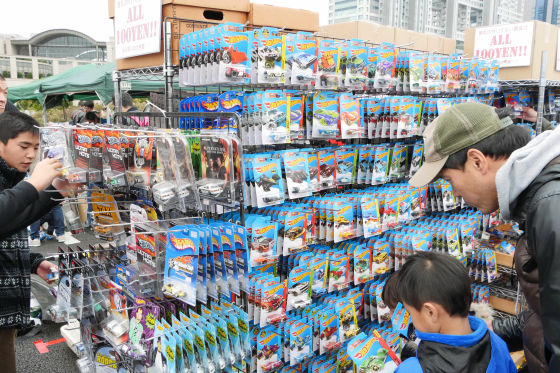 There seems to be many unexpected bargains found.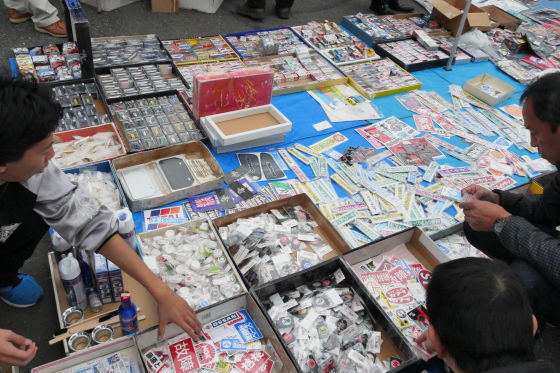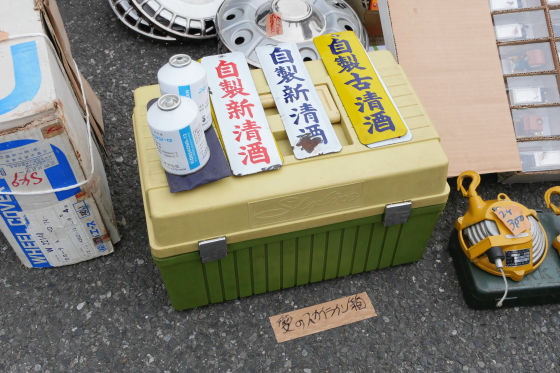 There are also sales of parts of cars and motorcycles.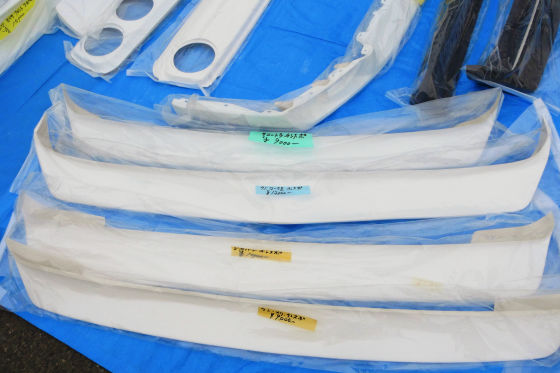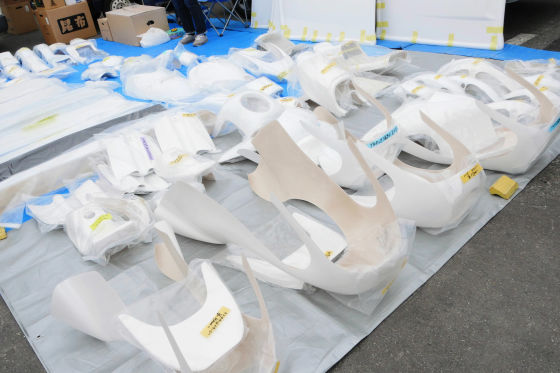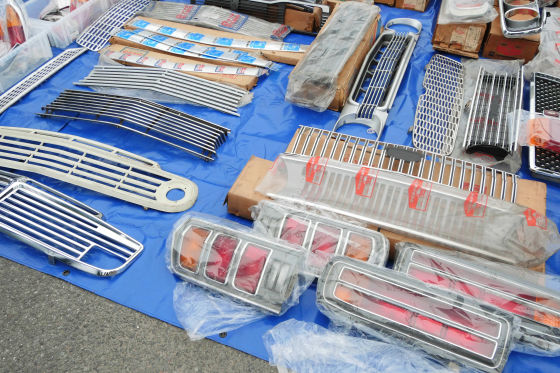 510 Bull's tail lamp is new. It seems that maniacs are gathering seeking a bargain.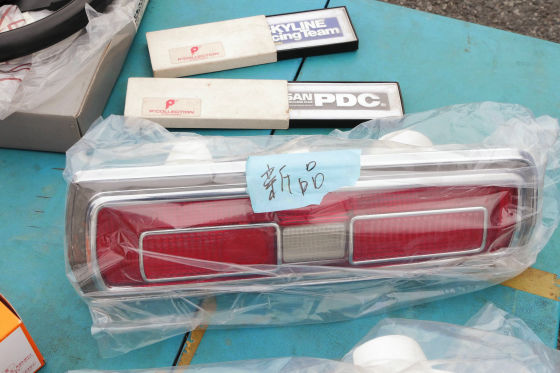 Running cooler box "Cruisine coolerThe vehicle that remodeled the ali is also ant.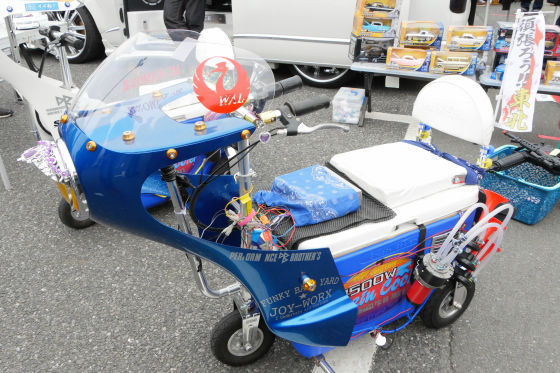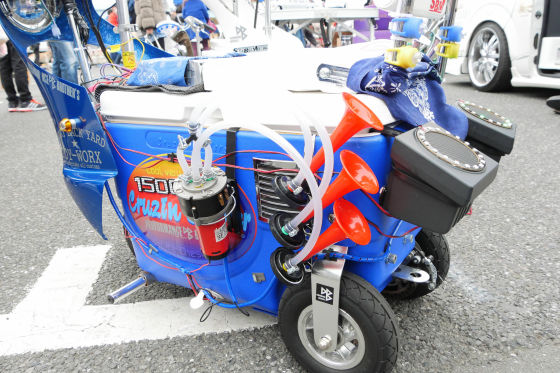 In addition, it seems that these are not for sale.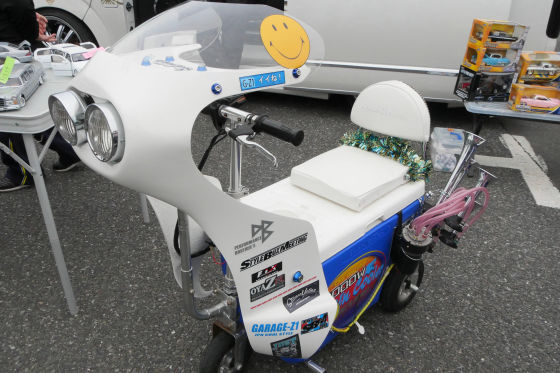 Odaiba old car heavily loaded with famous cars and rare cars was an event that was unbearable for car lovers.