I tried "Caramel Truffle" and "Macadamia Butterscuch" of Haagen-Dazs where rich caramel is likely to enrich winter ice cream life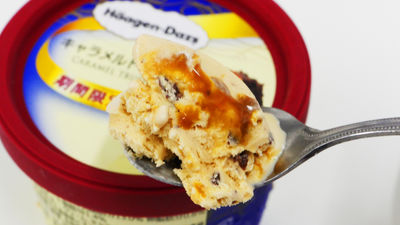 It can be said that eating ice cream in warm room and warm-hearted winter is the best luxury. In order to enrich such a luxurious winter ice cream life, a new ice cream appeared from Haagen DazsCaramel truffle"When"Macadamia ButterscotchI tried it.

Minicup Cup | Product Information | Haagen-Dazs Häagen-Dazs
http://www.haagen-dazs.co.jp/products/minicup/caramel-truffe.html

Macadamia Buttercut | Product Information | Haagen-Dazs Häagen-Dazs
http://www.haagen-dazs.co.jp/products/crunchy-crunch/macadamia-butterscotch.html

I bought Macadamia Buttercutchy and Caramel Truffle.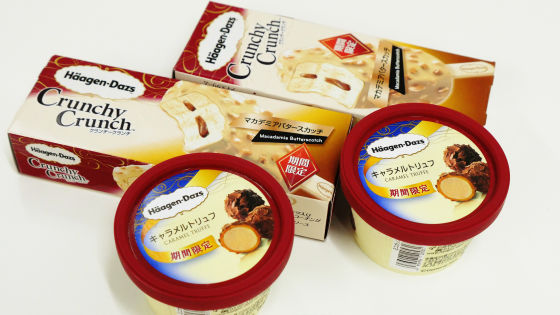 I will eat caramel truffle ahead of time.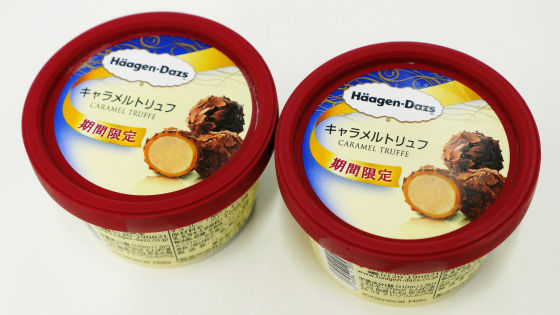 Caramel truffle 1 piece The energy per 110 ml is 271 kcal.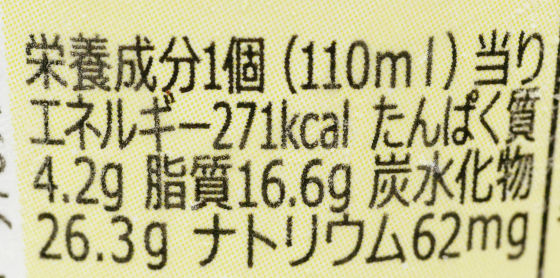 In addition to cream and caramel sauce, raw materials contain chocolate chips.




Open the lid and periperi the film.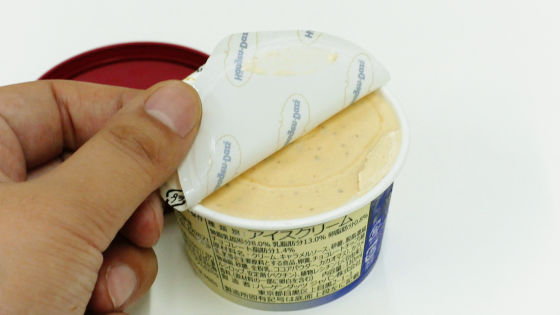 You can see the chocolate chip slightly in the beige ice cream.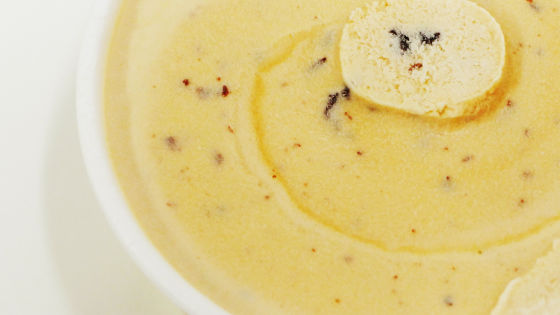 If you scoop and eat with a spoon, the ice cream has a rich taste of caramel, and the texture of crispy chocolate chip crisps does not accumulate. There is a caramel sauce in the ice cream, and the bitterness of the sauce and the sweetness of the ice are exquisite balances.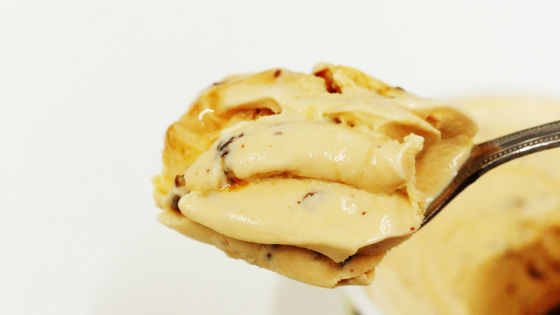 The caramel sauce was in sandwiched form with ice cream.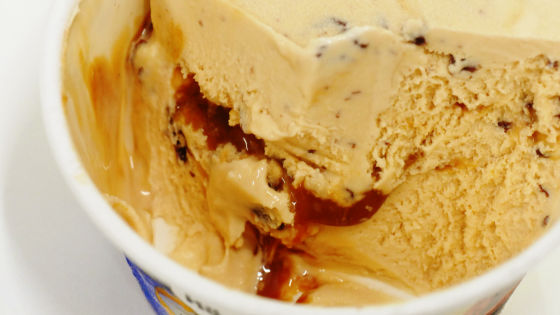 Next is Macadamia Butterscaq.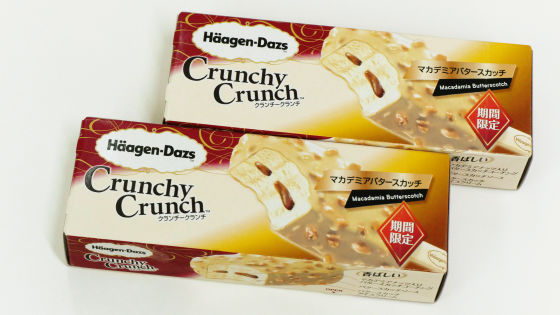 Macadamia Butterscuch is an ice cream full of butterscotch, with butterscotch ice cream covered with butterscotch coaching with macadamia nuts and buttercatch sauce in the ice cream.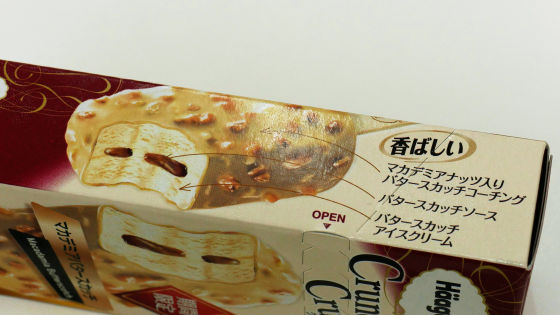 BUTTERSCATCH, Macadamia nut, egg yolk etc. are used as raw materials.




The energy per piece is 294 kcal.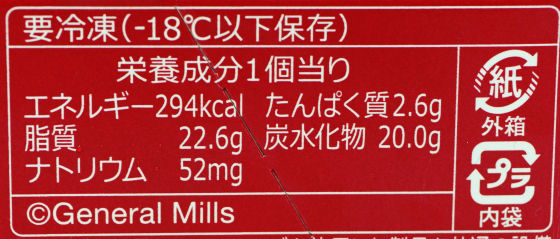 When taking out from the box, macadamia butterscotch wrapped in a bag appeared.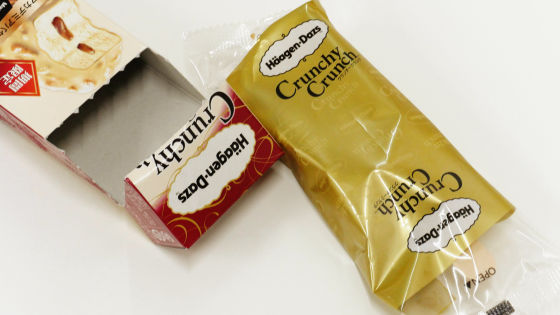 Macadamia Buttercutch combines popular crunchy crunch series with mini cup macadamia nuts and is an ice cream.



The butter scan Kutch coaching, comes with finely cut macadamia nut is a lot.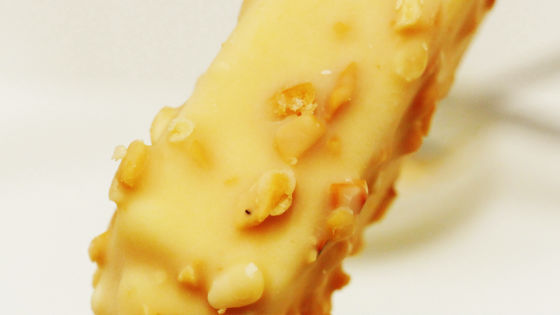 When cutting the tip part brown buttercut sauce came out from both sides.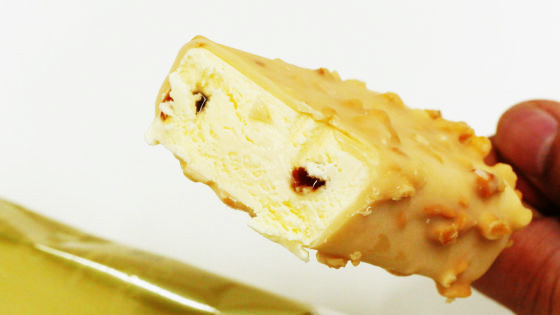 Macadamia nuts in the crispy texture coaching has a strong taste of nuts and makes a sense of presence even among sweet ice creams and coachings. It is not too sweet because the buttercut sauce is bittersweet. People who like macadamia nuts likes better than those of mini cups.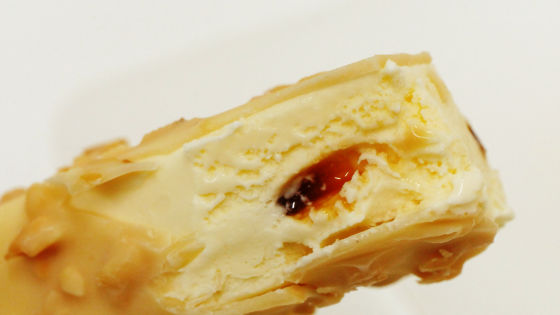 In addition, "Caramel Truffle" and "Macadamia Butterscuch" are limited-time sales from November 17, 2015, and were sold at retail stores at 213 yen including tax, respectively.