Compare tracking performance of Apple Pencil and Surface Pen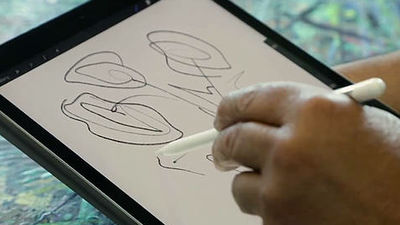 According to the appearance of iPad Pro, a stylus that was supposed to be used together "Apple PencilNewly appearing. Just as competing presence Surface Pro 4 was released near the iPad Pro and a stylus "Surface Pen" was included, a person who compares what each tracking performance is like appeared.

Surface Pro 4 vs iPad Pro pencil tracking - YouTube


I shot a movie at the Spanish daily El MundoReview of iPad ProI went through Ángel Jiménez de Luis.

Surface Pro 4 and Surface Pen on the left side, iPad Pro and Apple Pencil on the right side. The image is 120 FPS, and slow motion is played at a speed of 1/4 of real time.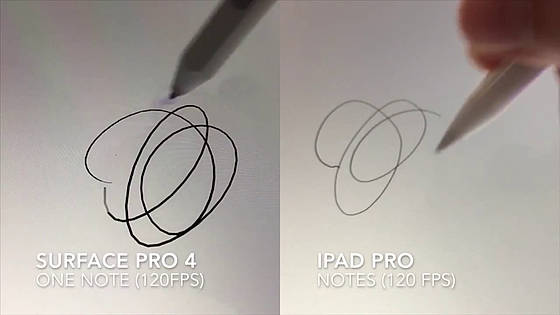 The difference in briefing is that Surface Pen has a thicker line and Apple Pencil only has thin lines.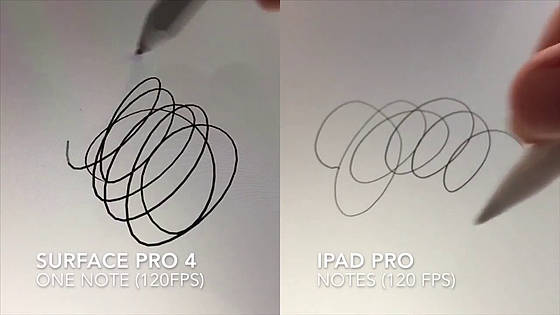 Since the movement of the hand is not exactly the same, it is a reference level, but the line drawn is smoother with Apple Pencil. Although the overall reaction is not that large as far as it sees, Luis touched "I feel that Surface is better for both feeling and response" personally.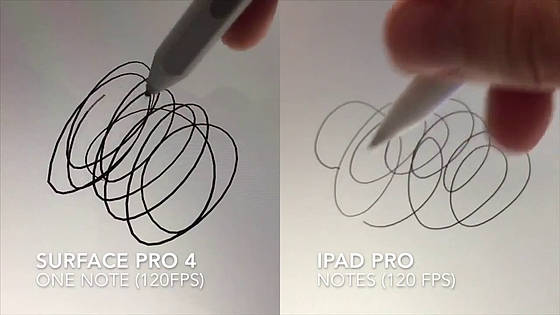 There are also images taken at 30 FPS at the end, that is, some images are not slowing down, but after all the difference seems to be unknown unless you touch them.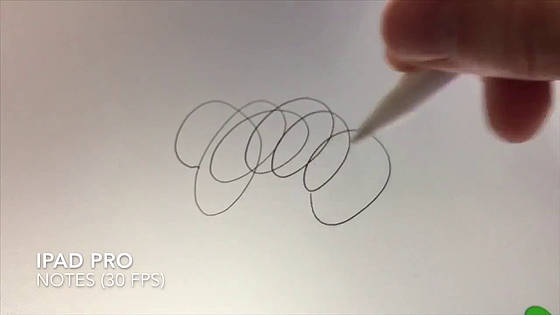 In review video by TechCrunch, Matthew Panzalino editor-in-chief, father and artistThomas PanzalinoI'm being asked to use Apple Pencil.

IPad Pro Review - YouTube


Thomas trying iPad Pro and Apple Pencil.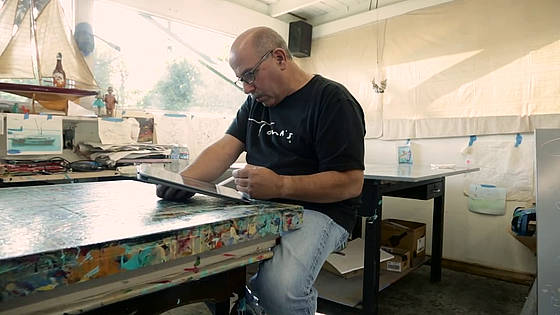 Drawing.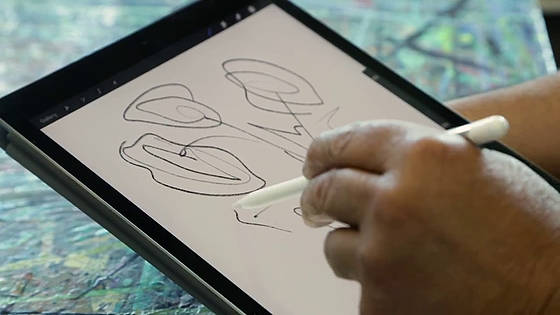 Then decide the color ...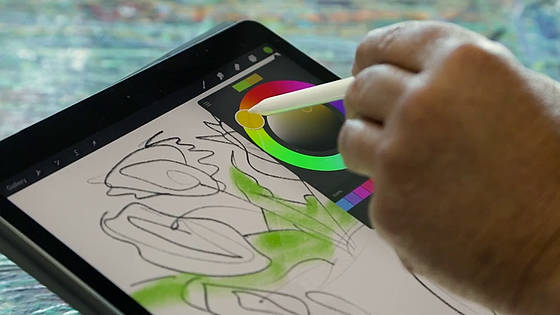 I entered the coloring work so as to flow as it is.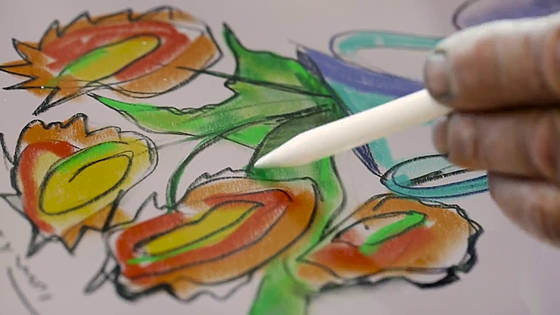 Matthew (left) listening to Apple Pencil's impression, Mr. Thomas says (right).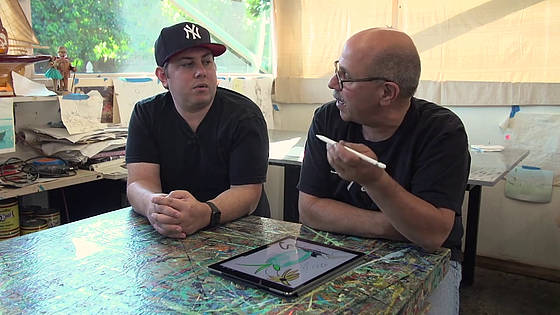 Thomas said that he used the combination of the iPad and the stylus before, although he did not particularly be impressed at that time, the combination of this iPad Pro and Apple Pencil seems to have been annoyed. I am also using Surface Pro, but it seems there was a difference that it was expressed as "It will probably be destroyed by iPad Pro and Apple Pencil".

The drawing latency when using Apple Pencil on iPad Pro is 20 ms or less. It is said that Pencil's position detection is performed 240 times in a second, predicts how it moves next, and standardizes the path.

Anyway, it seems to be said that you only have to touch at the store to actually know the goodness.