Compare the Nexus 6P & 5X benchmark with the successive Nexus series 5/6/7/9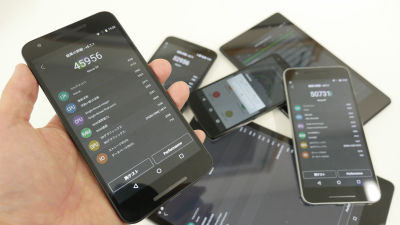 What is concerned about how much performance improvement is achieved if a new smartphone comes out. Especially if it is a high-end model. The latest high-end model of Nexus series to be benchmarked for Android terminal "Nexus 6P"And the middle range model"Nexus 5X"The performance of the successive Nexus series, which is a representative model,Nexus 6,Nexus 5,Nexus 7 (2013 edition),Nexus 9It was such a result when compared with one thing at a time.

Applications used are popular benchmark software "Antutu Benchmark"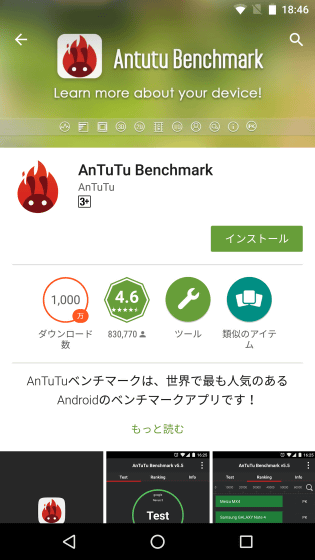 The total score of the latest high-end model Nexus 6P is "50731". It is a reasonable figure as Snapdragon 810 (8 cores 2.0 GHz).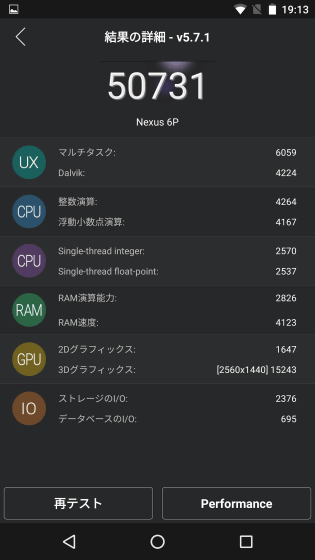 Meanwhile, the total score of the previous model Nexus 6 is "52956" and Nexus 6P. Despite the Snapdragon 805 (4 cores 2.3 GHz), the Nexus 6 SoC will outperform the latest SoC's Nexus 6P.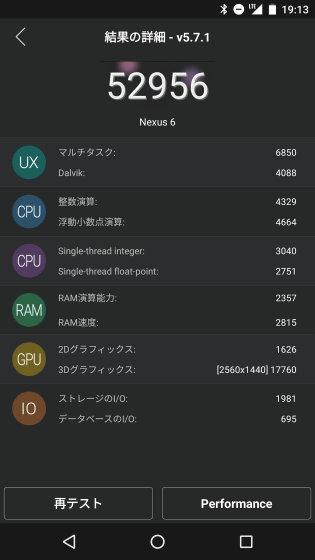 Nexus 5X has a total score of "45956". Because it is Snapdragon 808 (6 cores 2.0 GHz), it has become a numerical value which is one step to high-end models.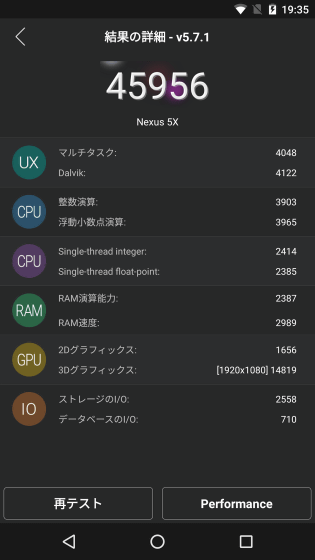 The previous model Nexus 5 was unable to complete the benchmark due to an unexpected error occurring during the graphic test.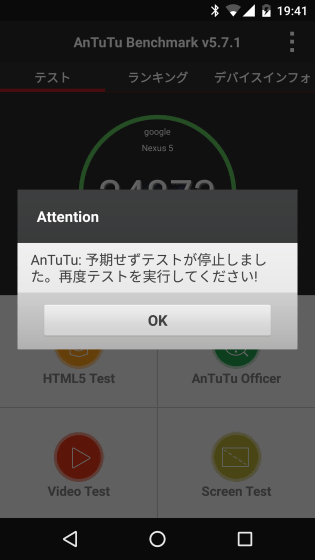 3D graphics is "0", total score "24873" is a reference record to the last.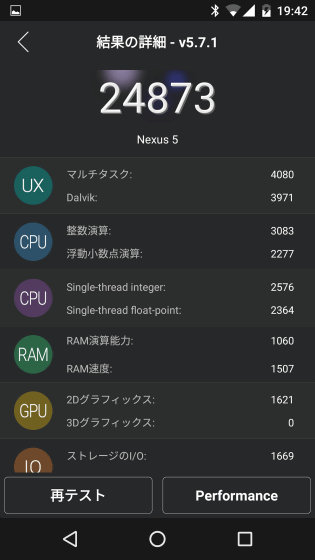 The total score of Nexus 7 (2013) whose successor is waiting is "27525"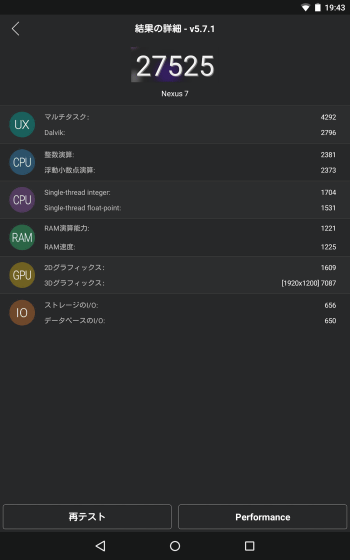 The reason why I got the highest score was,Tegra K1The integrated score for the tablet Nexus 9 is "53179".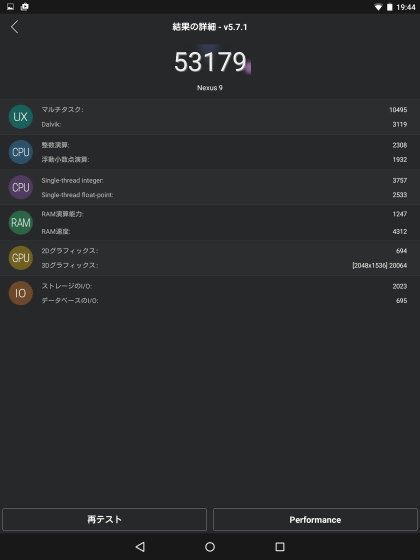 Summarizing the results above, it looks like this. As far as the total score of Nexus 6P and Nexus 5X is seen, it is clear that the performance of smartphone is getting ceasing.

| | Overall score | Multitasking | Dalvik | Integer operation | Floating point | 1 thread integer | 1 thread floating point | RAM operation | RAM speed | 2D graphics | 3D graphics | Storage IO | Database IO |
| --- | --- | --- | --- | --- | --- | --- | --- | --- | --- | --- | --- | --- | --- |
| Nexus 6P | 50731 | 6059 | 4224 | 4264 | 4167 | 2570 | 2537 | 2826 | 4123 | 1647 | 15243 | 2376 | 695 |
| Nexus 6 | 52956 | 6850 | 4088 | 4329 | 4664 | 3040 | 2751 | 2357 | 2815 | 1626 | 17760 | 1981 | 695 |
| Nexus 5X | 45956 | 4048 | 4122 | 3903 | 3965 | 2414 | 2385 | 2887 | 2989 | 1656 | 14819 | 2558 | 710 |
| Nexus 5 | ※ 24873 | 4080 | 3971 | 3083 | 2277 | 2576 | 2364 | 1060 | 1507 | 1621 | 0 | 1669 | 665 |
| Nexus 7 (2013) | 27525 | 4292 | 2796 | 2381 | 2373 | 1704 | 1531 | 1221 | 1225 | 1609 | 7087 | 656 | 650 |
| Nexus 9 | 53179 | 10495 | 3119 | 2308 | 1932 | 3757 | 2533 | 1247 | 4312 | 694 | 20064 | 2023 | 695 |