Does Apple plan to launch the new 4-inch iPhone with A9 chip on the first half of 2016?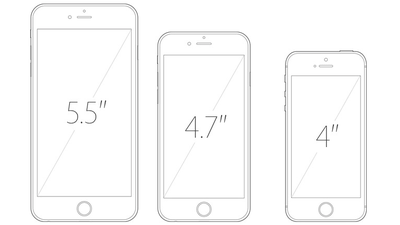 Apple's flagship product iPhone has 5 models with 5.5 inch iPhone 6 Plus / 6s Plus, 4.7 inch iPhone 6 / 6s, and 4 inch iPhone 5s as lineups. The latest iPhone appears at 4.7 inches and 5.5 inches, while the 4-inch iPhone is still on sale iPhone 5s released in 2013. Even now it is a popular 4 inch iPhone because the small size fit just in the hand, but with the latest A9 chip loaded in the first half of 2016, a new dress will also appear, Taiwanese securities company KGI Securities Mr. Ming - Chi Kuo, an analyst, predicts.

Apple Predicted to Launch A9-Based 4-Inch iPhone in Early 2016, iPhone 7 Plus to Carry 3 GB of RAM - Mac Rumors
http://www.macrumors.com/2015/11/03/kuo-4-inch-iphone-2016-iphone-7-ram/

According to the forecast of KGI Securities, iPhone 5 / 5s / 5c and 4-inch iPhone same persistent popularity received, Apple seems to release the new 4-inch iPhone in early 2016.

For that reason, the iPhone 5s is still more popular than the cheap version of the iPhone 5c, so it is required for a high spec 4 inch iPhone, and KGI Securities. We anticipate that the new 4 inch iPhone will be released at the beginning of 2016 and will adopt metal chassis and the A9 chip installed in the latest iPhone 6s / 6s Plus. Also, in order to make the latest iOS 9 and next generation iOS work smoothly, it is thought that A9 chip will be adopted for the latest iPhone.



Kuo said the new 4 inch iPhone was adopted in the iPhone 6s / 6s Plus "3D TouchWe do not support it, which means that differentiation from the two models of flagship models will be achieved. Kuo also said that "Apple can ship 20 to 30 million new 4 inch iPhone by the end of 2016," he says about the shipment of the new 4 inch iPhone.

Also, it is predicted that the new iPhone "iPhone 7", which is expected to appear next year, will appear in the third quarter of 2016 as before. As a different point from the past, we predict that "4.7-inch iPhone 7 will have 2 GB of RAM and 5.5-inch iPhone 7 Plus will have 3 GB of RAM" For performance reasons, "Kuo said.

Kuo believes that the supplier of the 4-inch iPhone will become Foxconn, and the A9 chip installed will be made by TSMC.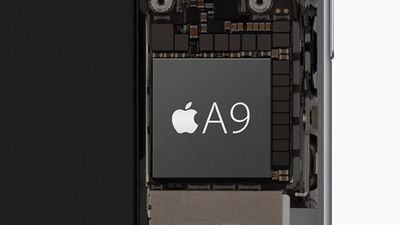 Mr. Kuo's forecast was postedMac Rumors"This rumor is true!" "In my comment field," I buy a big type, but many people will love the 4 inch model "from a favorable opinion that" But still storage was 16 GB "to people who commented.