I've eaten "Big ★ Meatball" and "American ★ Pork Rib" boasting the No.1 grade volume in the history of subway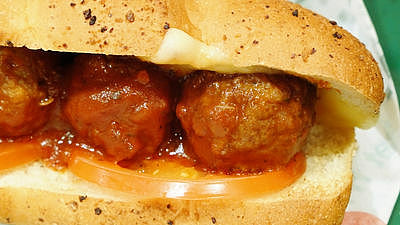 A popular subway in a sandwich with plenty of vegetables hosts the "American Sand" campaign to celebrate the 50th anniversary of its founding in the United States, and two new popular menu in the country "Big ★ Meatball"American ★ Pork ribIt is on sale. Big ★ Meatball boasted the volume No. 1 class volume in subway history, and it is said that it is a very American sandwich that baked pork ribs with American ★ Porklib Hikawa fire, so I actually tried it.

"American sand" campaign │ campaign information on subways │ delicious! Hang on. Vegetable subway official website
http://www.subway.co.jp/campaign/american/

I came to the subway.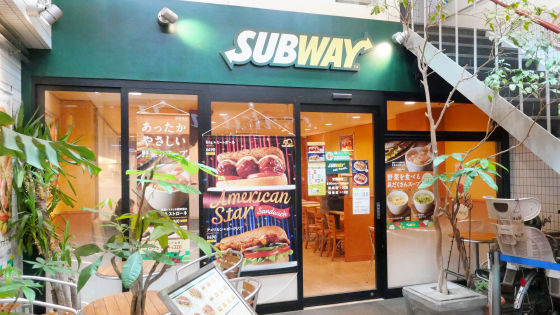 In the shop front appeal new products with Big ★ meatball and American ★ pork ribs oversized pop.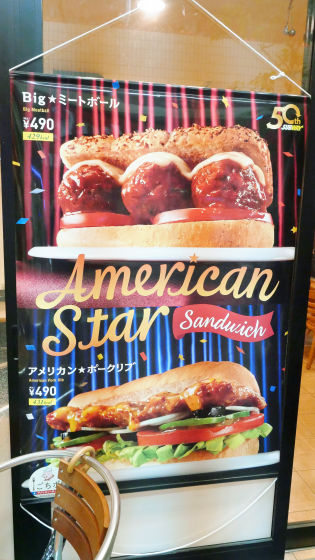 Big ★ meatballs and American ★ pork ribs that I received at the cash register after ordering.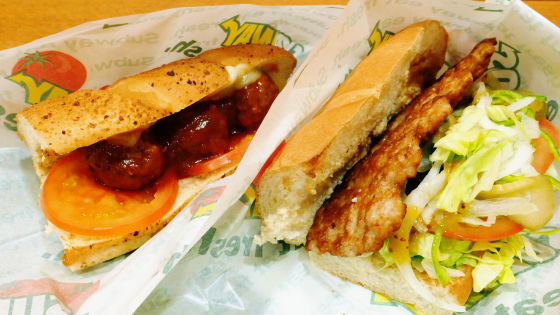 I will eat it from a meatball.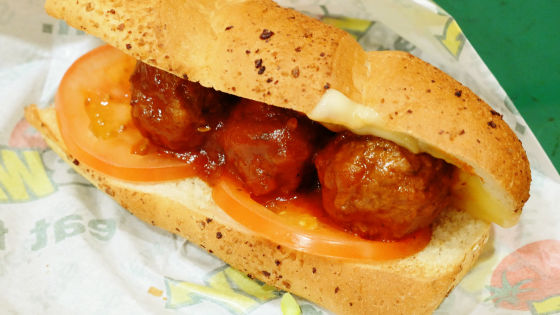 I chose honeysorts for bread.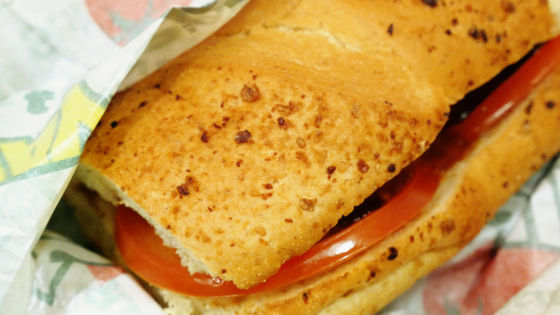 Meatballs of such a size that the bread does not close are sandwiched.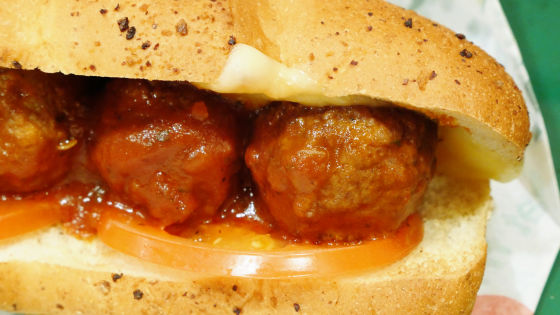 In the sandwiches, cheese and meatball, sliced ​​tomatoes were contained.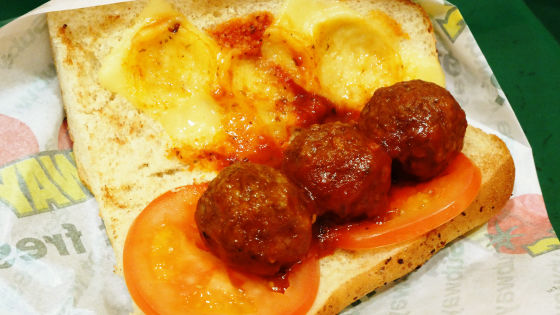 The sauce on the meatball is a special Marinara sauce with oregano, basil, parsley, black pepper etc. added to tomato base sauce.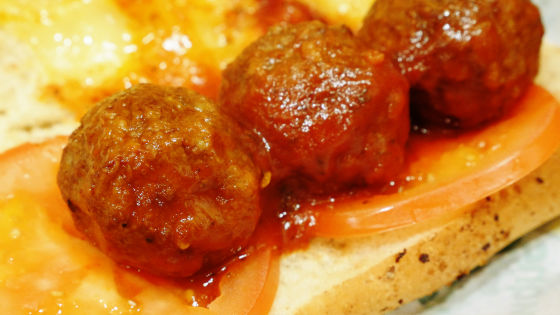 The size of the jammed meatball is about the same as a golf ball or a little smaller, and it is quite large as a meatball.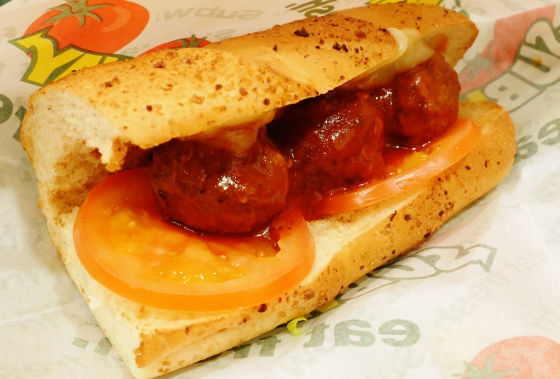 A meatball with cows, pigs and chickens in well-balanced shape is thick, and when it gets wet it is a delicious texture. Marinara sauce has a strong scent of herbs such as basil and parsley, it is Italian rather than American, compatibility with cheese and meatball is outstanding. Because I had three meatballs in it, I had a question of "Is it really the No.1 grade volume in subway history?", But because the meatballs are big and the cheese is heavy, even with regular size There are quite a few.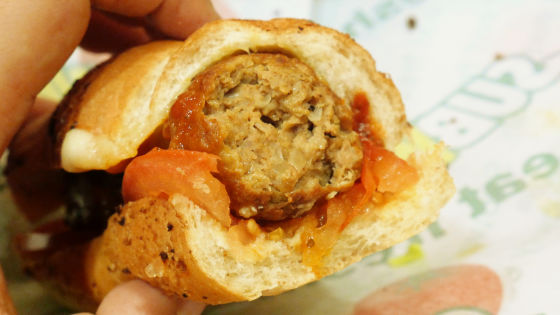 Next I will eat the regular size of American ★ pork ribs.



American ★ Pork ribs are sandwiches with plenty of vegetables unlike Big ★ meatballs.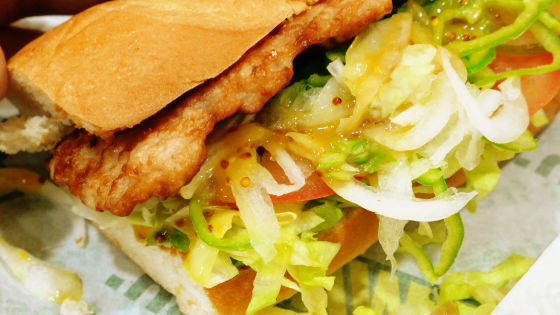 As you extended the sandwich, one pork rib of the same size as regular size bread and one of vegetables such as black olive peppers · onions · lettuce · tomatoes.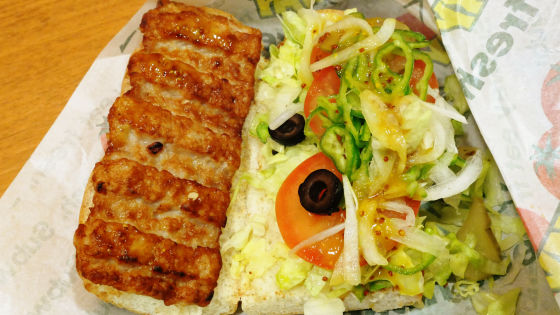 Honey mustard sauce that hangs pork ribs.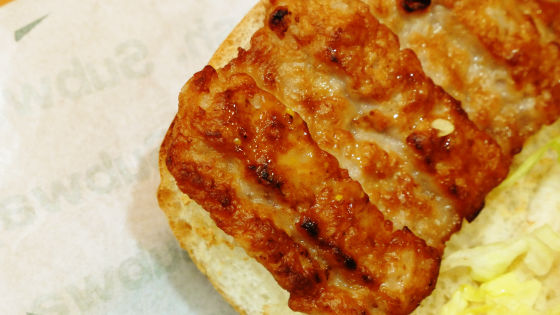 Honey mustard sauce is also applied to plenty of vegetables.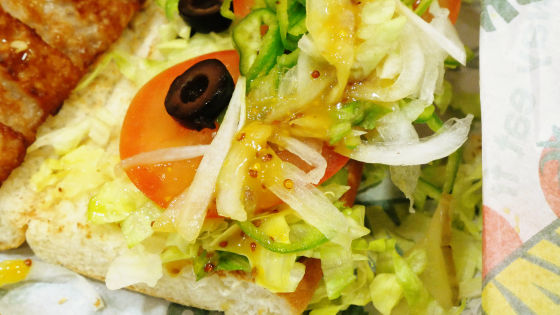 Be careful not to spill vegetables when having pork ribs.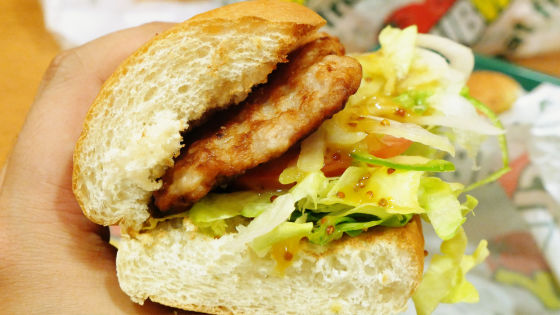 When hitting Gaburi, a honey mustard sauce with a flavor like barbecue sauce and pork ribs with direct flame-leaving flavor are just American. The addition of sharp vegetable taste and moisture alleviates the taste that tends to rise with pork ribs and sauces. Volume is enough for adult men to get a feeling of fullness, but if you aim for stomach buns, you should add potatoes in sets.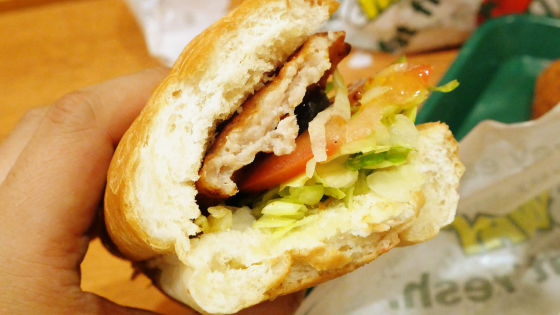 Big ★ People who want to eat gutsy, American ★ Pork ribs have become sandwiches that you can recommend to people who want to eat meat and also eat vegetables. Big ★ meatballs and American ★ pork ribs are regular sizes with a tax of 490 yen, both products are limited-time sale until mid January 2016.