Eggs' n Things I ate at the Ginza store "Ekahi pancake" that seems to be drowning in the sweetness of chocolate & cream & fruit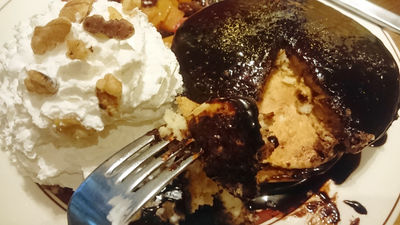 As a Halloween limited menu"HALLOWEEN SPECIAL PANCAKES" full of doubtful purple colorWe are selling Eggs' n Things, but only the Ginza shop, which celebrated the first anniversary of the store opening, is offering a limited "Ekahi pancake" until the end of November. I went to eat to see what commemorative pancake has become.

Eggs 'n Things Ginza store opening 1 anniversary Anniversary pancake Limited release from Wednesday, October 21 | Eggs' n Things
http://www.eggsnthingsjapan.com/news/151019.html

"Ekahi" means "1" in Hawaiian. It is a store-only menu for the Ginza shop celebrating its first anniversary.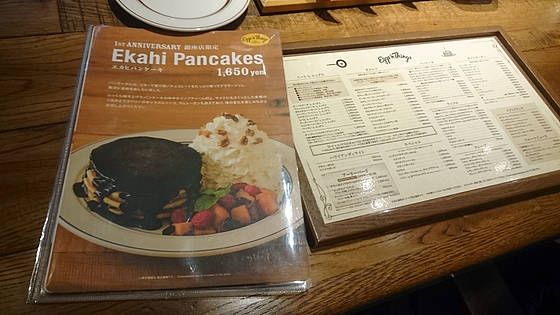 Eggs' n Things Ginza store is on the 4th floor of KIRARITO GINZA (Kirarito Ginza). Since there is an open terrace seat, you can also eat while watching the streets of Ginza.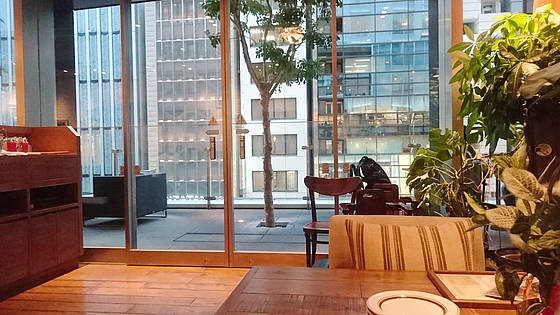 Pancakes arrived in less than 10 minutes after ordering.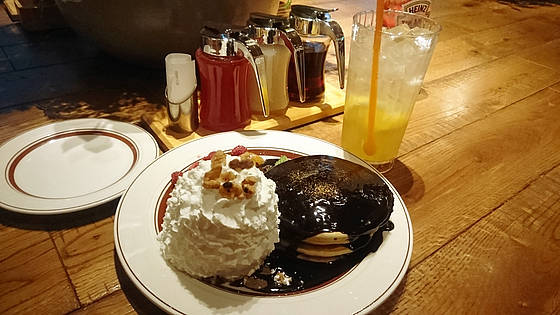 Whipped cream, fruit, and a black pancake. It is impact great.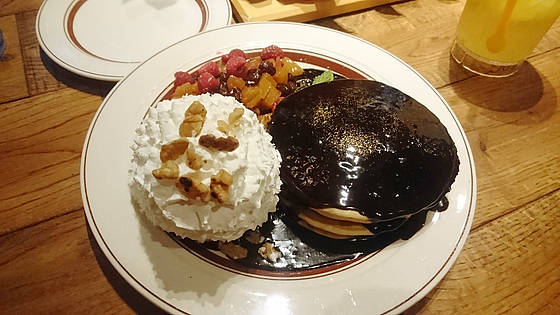 The whipping cream was gradually getting larger gradually by its own weight and the weight of nuts on top.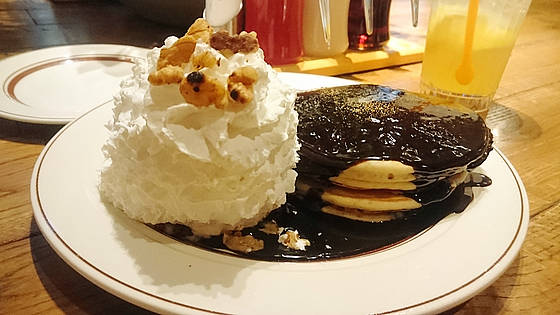 The reason why the pancake is black is because chocolate sauce is evenly applied.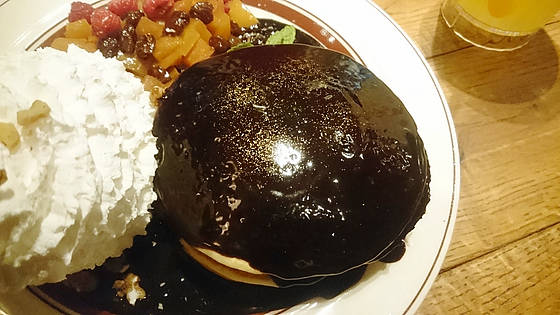 When cut it looks something like this, 4 mm thick 5 cm thin pancakes are stacked 4 times. In this way, although chocolate sauce is only applied to the first piece, since the sea of ​​chocolate sauce around the pancake is made, there is no such thing as "little chocolate".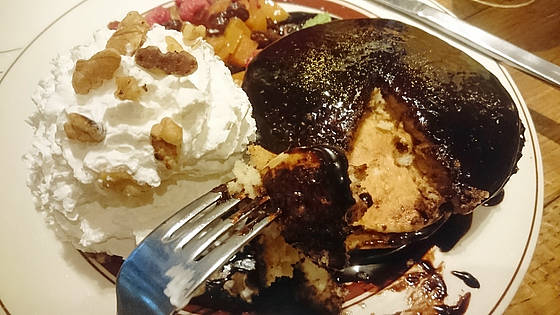 We will place whipped cream and fruit.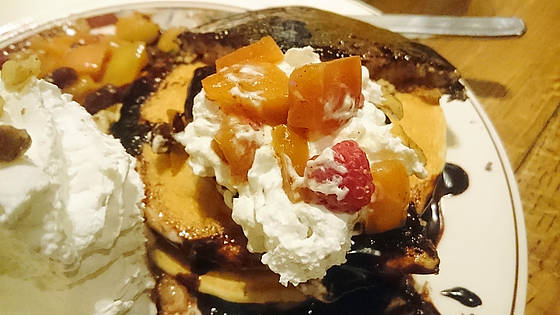 Guava sauce, coconut sauce and maple syrup are prepared on the table and it is OK to free it, but in addition to the triple sweetness called chocolate + whipped cream + fruit, soft sweetness such as eggs etc added to the dough Since it also comes in, I did not feel much need to add it.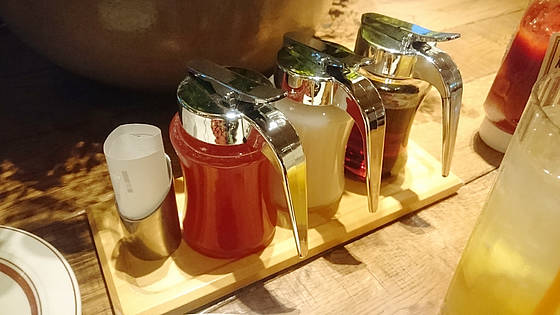 Since more than enough whipped cream is prepared for the amount of pancake, it is likely that only cream will be left over if used casually.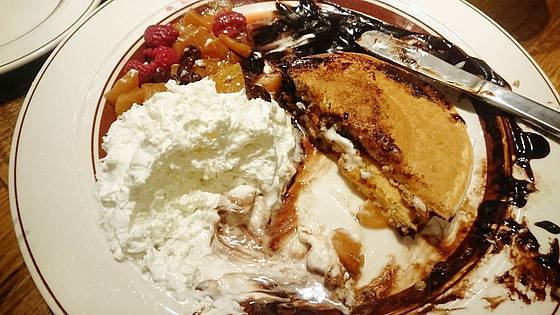 I wiped the dish's chocolate sauce firmly with pancake and ate it, but after all it was like this.



Not only does pancake swell in the stomach but sweet scent mixed with complexity drifts, so even if it smells it is full of stomach. Sweetness is quite strong, so drinks may be like sweet drinks like this "ginger lemon spark".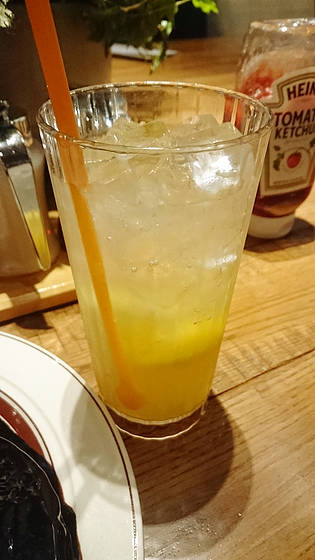 In addition, the price is "Ekahi pancake" 1650 yen, "Ginger lemon spark" 650 yen, total 2300 yen. Because there is sometimes called the Ginza store's 1st anniversary pancake, it seems to be good to go when you decide "Today is a little luxurious sweets." The limited menu is sold until November 30 (Monday).