Apple is testing carrier billing to pay for iTunes / App Store / iBooks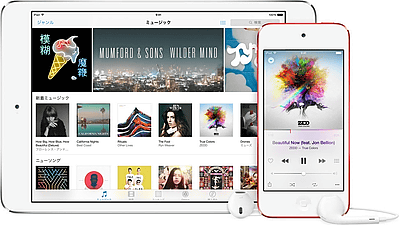 In order to purchase content with Apple Music · iTunes Store · App Store · iBooks etc., credit cards and debit cards linked to Apple ID are required, but payment of contents purchased by German telecommunications carriers is negotiated by carrier settlement It is reported that testing is underway.

Apple Rolls Out Carrier Billing For iTunes, Starting In Germany With O2 | TechCrunch
http://techcrunch.com/2015/10/27/apple-finally-rolls-out-carrier-billing-for-itunes-starting-in-germany-with-o2/

Apple tests carrier billing in Germany, signaling wider rollout
http://thenextweb.com/insider/2015/10/27/apple-now-lets-german-customers-pay-for-itunes-purchases-via-their-mobile-bill/

According to TechCrunch, it is a German communication carrierO2In the selection screen of the settlement method for purchasing music with iTunes, the item of the carrier payment item has appeared in addition to the conventional credit card · debit card · gift card. About the introduction of a new settlement method O2 spokeswoman commented that it is a function only for O2 users in Germany, and since November 2015 all O2 users including prepaid and postpay are Apple Music · I will reveal that you will be able to select carrier billing for payment on iTunes Store · App Store · iBooks.

I am a German bloggerCarsten KnoblochIn the screenshot of the iPhone posted by Mr., you can see that the item "Handyrechnung (mobile phone bill)" appears in the account information of "iTunes & amp; App Store".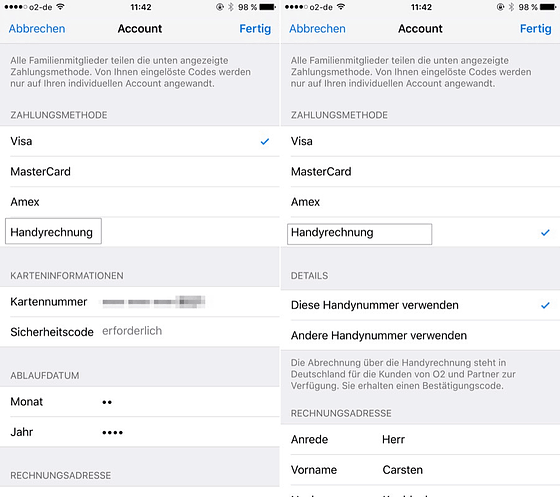 Likewise, because the carrier billing is also selectable for iTunes payment items on the desktop, it seems that if you are an O2 user, you can negotiate movies and music on a carrier without going through the iPhone. Apple has not announced the official comment about starting carrier billing in Germany only, but it is also thought that testing is taking place worldwide.