Harry Pota "the eighth story", the stage is 19 years after the novel last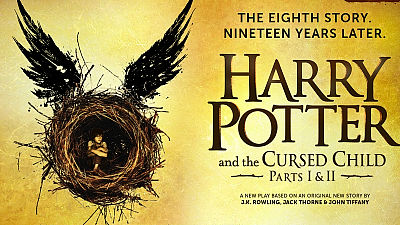 J. K. Rowling, scheduled to be released in London, England in 2016, will set the screenplay stage "Harry Potter and the Cursed ChildThe story has gradually become clear. The stage seems to be a story focusing on "Albus Seburus" of Harry's three children 19 years after the novel.

Harry Potter and the magic of £ 10 West End tickets, BAZ BAMIGBOYE writes | Daily Mail Online
http://www.dailymail.co.uk/news/article-3285564/BAZ-BAMIGBOYE-Harry-Potter-magic-10-West-End-tickets.html

In the ending of Harry Potter 's seventh work "Deathly Hallows", Harry married to Ginny, with three children of 9 and quarters 3 with James Sirius, Albus Sebullus, Lily Luna and three children Sonia Friedman, who plays the stage, described the scene to spend, "The cursed child" continues from the ending of "the treasure of death". "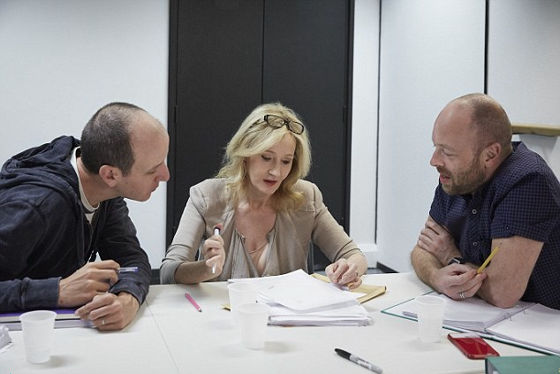 Also on October 23, the twitter account of J. K. Rowling, the original author, revealed that the stage is "a story after 19 years". Mr. Rolling replied "At the stage of June 2015" Harry Potter is the day before? "The question" I am not a previous day "but a" story that Harry could not talk "", but this time the announcement It is the form that I could completely deny the Tanzaku.

So now you know it really is not a prequel: Harry Potter & amp; the#CursedChildStarts# 19yearslaterGo to@ HPPlayLDNFor more information.

- J.K. Rowling (@ jk_rowling)2015, October 23
On the official website of "Harry Potter and the Cursed Child", along with the word "the eighth story", "It is always hard to be Harry Potter, Harry is a magical ministry official, husband, three children My son Albus also fought with the weight of the history of my family while Harry conflicted with the past.The past and the present intertwined and my father and son said "Sometimes the darkness It is written that it leaves from an unexpected place "and it is said that it is a story focusing on Albus out of the three children.

Albus is the most similar to Harry in three brothers, a child who inherited names from two principals of Hogwarts "Albus Dumbledore" and "Sebus Snape", at the end of the novel "What shall we do if you put it in Srizarin "Harry said" (Sebus Snape, who was the dormitory manager of the dormitory in Srizarin) was probably the most courageous person among the people my father knew. " It was.

Home | Harry Potter And The Cursed Child
http://www.harrypottertheplay.com/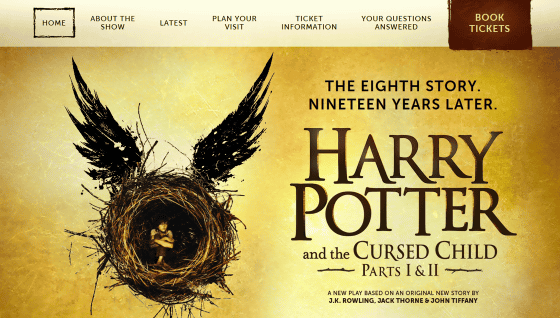 The stage is composed of two parts, Part 1 and Part 2, so each ticket is from £ 15 (about 2800 yen), so even if you try through the whole story it's about 30 pounds (about 5600 yen). According to the website, at the time of writing the article is "225 days left to publish".
in Note, Posted by darkhorse_log