"Boomerang from Instagram" which can create infinite loop animation that is not GIF animation just by releasing the shutter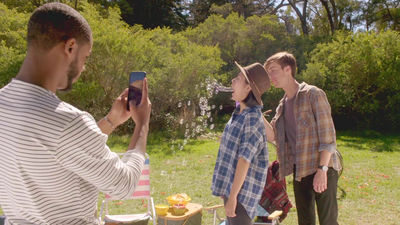 "Instagram" of image sharing application, time lapse shooting application "Hyperlapse", A photo layout application"Layout"Although you are releasing independent applications using cameras, you can newly shoot a short movie that loops by pressing the shutter button"Boomerang from Instagram"Released on iOS and Android so I tried using it.

Boomerang from Instagram
https://itunes.apple.com/us/app/boomerang-from-instagram/id1041596399

Boomerang from Instagram - Android application on Google Play
https://play.google.com/store/apps/details?id=com.instagram.boomerang

Review it by downloading the iOS application. First, tap "Get".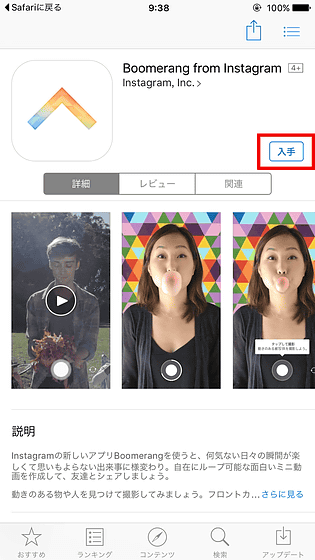 When the application is installed tap it and start it.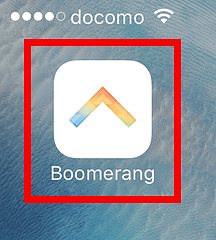 Since the tutorial is displayed for the first time, feeling can be grasped about what kind of application you can read as you progress.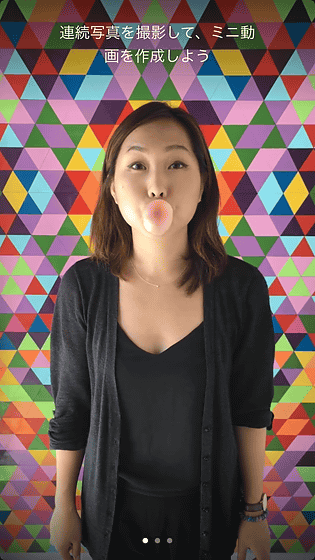 Tap "Start" after reading the tutorial.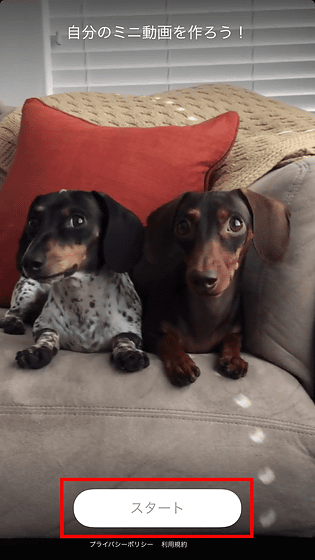 Since you are asked for camera access, tap "OK".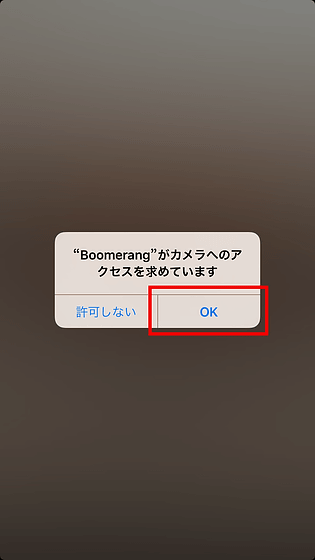 The front camera starts up, but you can switch to the rear camera by tapping the arrow button.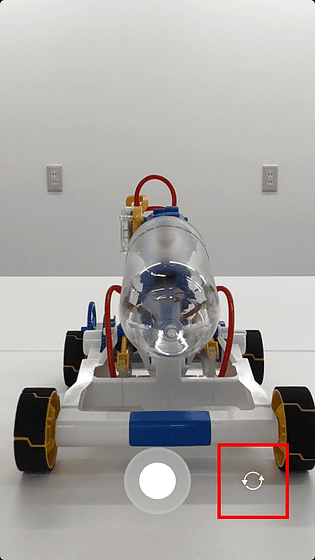 So tap the shutter button when the subject is decided. Since 10 shutters are cut at high speed at high speed, we take pictures of moving objects while Pashaphtha is ringing.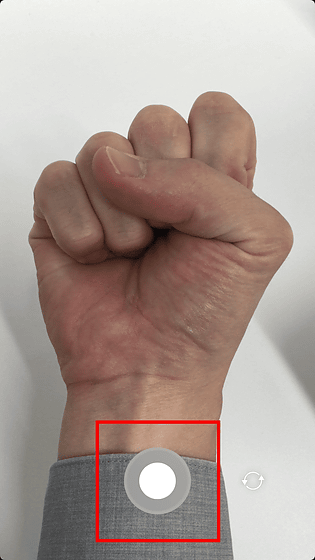 After taking a picture, you are asked for access to the photo, so tap "OK".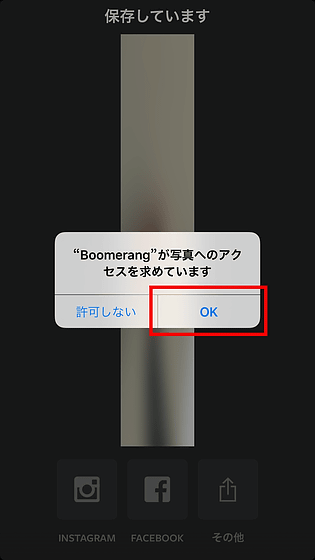 Then the movie you shot was automatically saved to the camera roll. Instagram · You can share it to Facebook, send files by e-mail etc. Pressing "DONE" starts the camera again.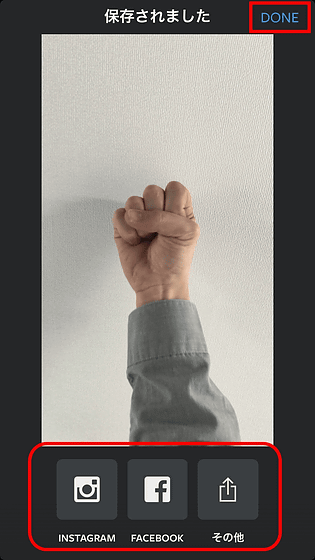 The movie you shot is like this. The following is a converted movie into GIF animation.


You can also focus on by tapping the subject while directing the camera.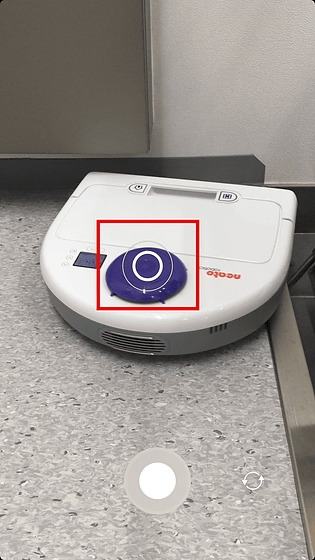 I tried shooting even in landscape orientation, and I was able to shoot without problems. In addition, no sound is recorded, it seems that a movie with 10 photos joined together is created.


· Postscript 23th October 2015 12: 45
I also install Android version and try it.Google Play pageOpen and tap "Install".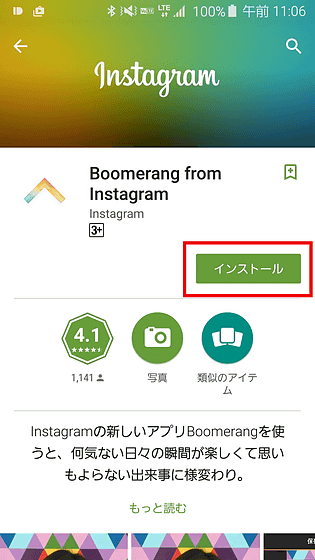 Access obtained from Boomerang from Instagram is as follows and tap "Agree".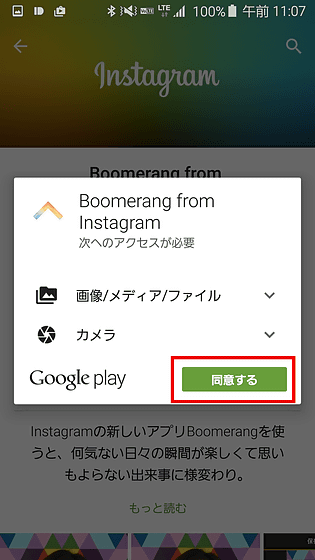 Tap "Open" to launch the application.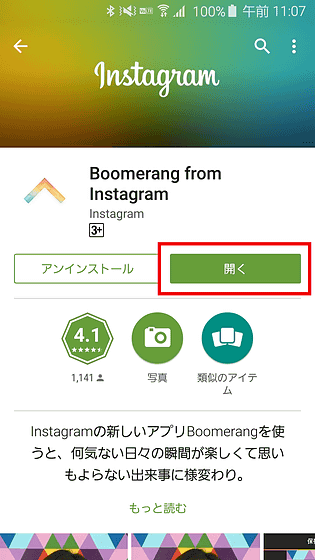 How to use is the same as iOS version, simple operation just pressing the shutter button.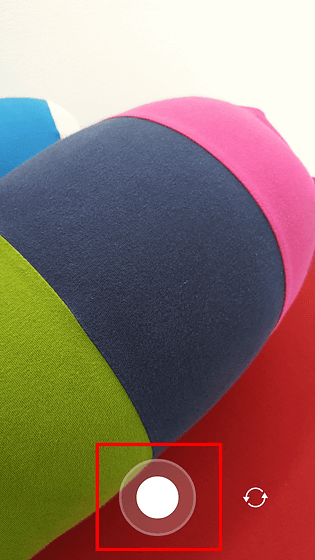 In the Android version, the displayed text was in Japanese.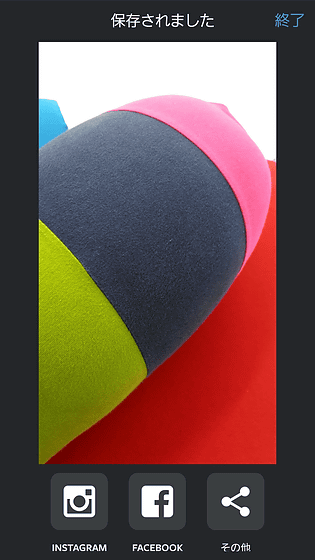 In addition, when you shoot a pigeon in Boomerang from Instagram of Android like this, like this iOS version, it was possible to create an infinite loop movie easily.