Top 20 works that won the contest "Nikon 2015 Photomicrography Competition" capturing a tiny world with a camera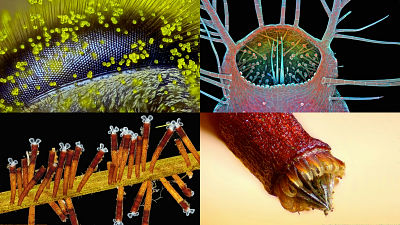 A photograph competition that gathered works enlarging a minute world different from a picture taken with a general camera "Nikon 2015 Photomicrography CompetitionThe top 20 titles of "Happy New Year" were announced. The state of the microscopic world where human eyes can not see first can be expressed with colorful photographs.

2015 Photomicrography Competition | Nikon's Small World
http://www.nikonsmallworld.com/galleries/photo/2015-photomicrography-competition

◆ 1st place
The first place in FY 2015 was the work of Ralph Claus Grimm living in Queensland, Australia. It captured the compound eye of a honey bee (Apis mellifera) at a magnification of 120 times, and it is pollen of dandelion that adheres to one side. It is highly appreciated that it reminds me of how the bees look at the world with compound eyes, human beings do not know much yet, as well as finish capturing fine objects.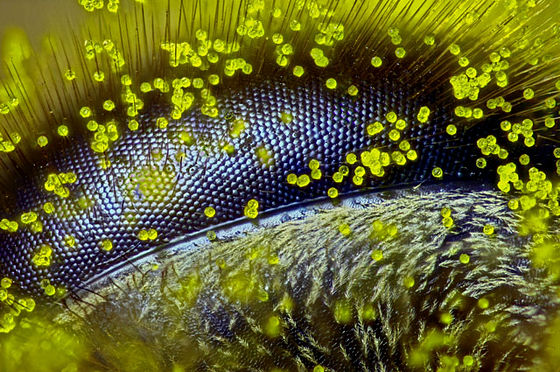 Second place
The 2nd prize was selected by Kristen Earle of Stanford University Medical School et al. It is a 63-fold enlargement of the colon of the mouse to which human microflora (so) adheres. The structure of the colon (blue) and the flora (red) separated by mucosal layers (green) are captured.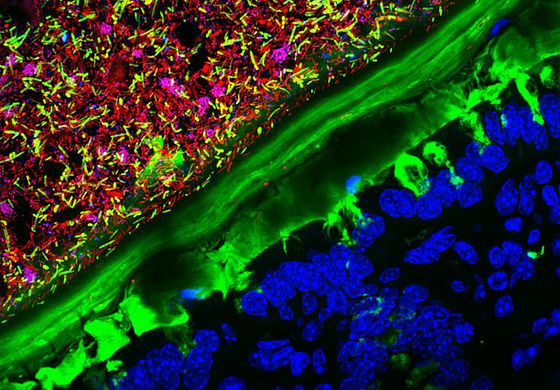 3rd place
The third place is a photograph by Dr. Igor Siwanowicz of Howard Hughes Medical Institute, capturing the opening of Utricularia gibba. It is an insectivorous alga that lives in the freshwater area and is magnified 100 times.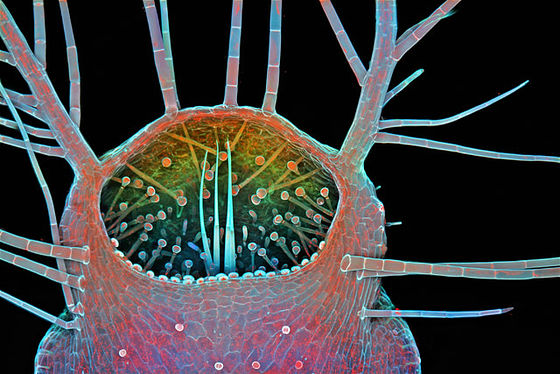 ◆ 4th place
Organoids cultured human breast cells. (100-fold, Whitehead Institute for Biomedical Research: Daniel H. Miller / Ethan S. Sokol)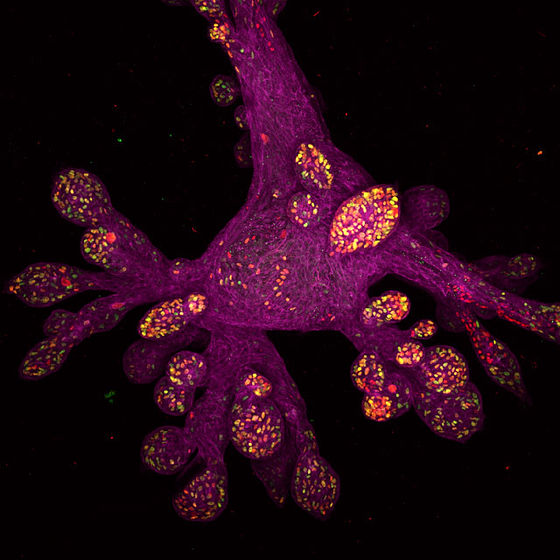 ◆ 5th place
Glioblastoma cellsThe cerebral vasculature of the mouse with the contrast medium was photographed. (Magnification unknown, Harvard Medical School, Edwin L. Steele Laboratory for Tumor Biology: Dr. Giorgio Seano / Dr. Rakesh J. Jain)



◆ 6th place
Bryophytespore. (Magnification unknown, Finland: Henri Koskinen)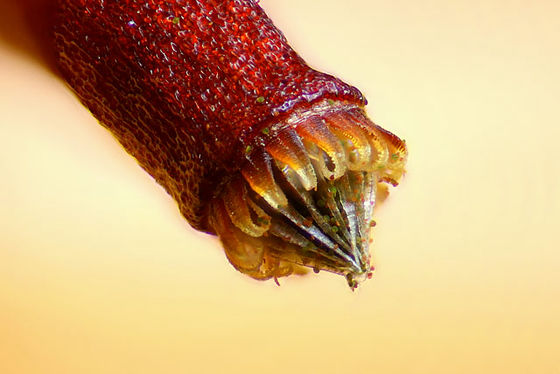 ◆ 7th place
StarfishConfocal microscopeThose shot using. (10 times, Memorial Sloan Kettering Cancer Center: Evan Darling)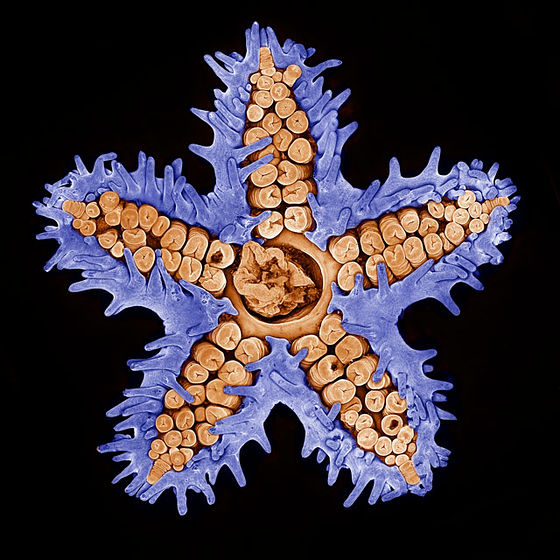 ◆ 8th place
Mouse ear's nervous system and blood vessels. (10 times, National Institutes of Health: Dr. Tomoko Yamazaki)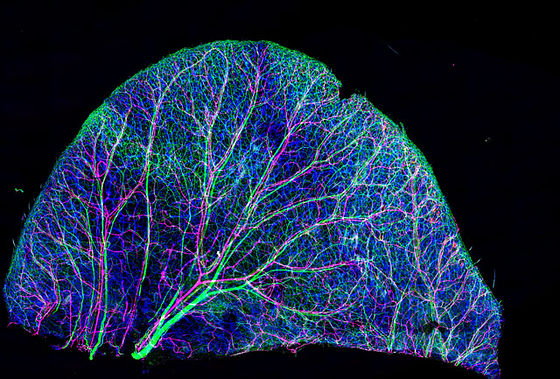 9th place
A young bud of Arabidopsis (Arabidopsis). (40 times, Dr. Nathanaël Prunet, California Institute of Technology)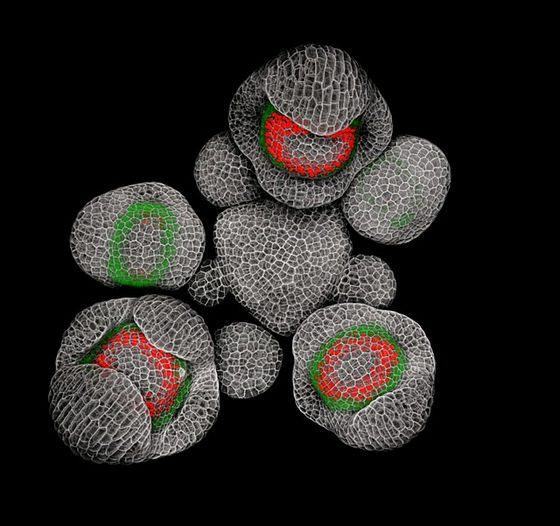 ◆ 10th place
Living organism of Crayceus (Cyzicus mexicanus). (25 times, Canada: Ian Gardiner)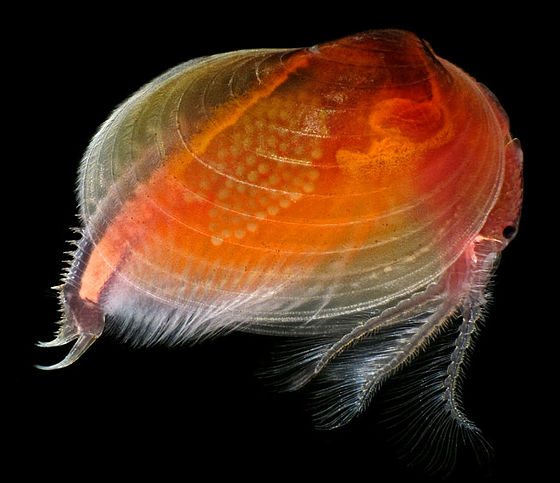 11th place
Sporocysts of ferns with mixed maturity. (20 times, Panama: Rogelio Moreno Gill)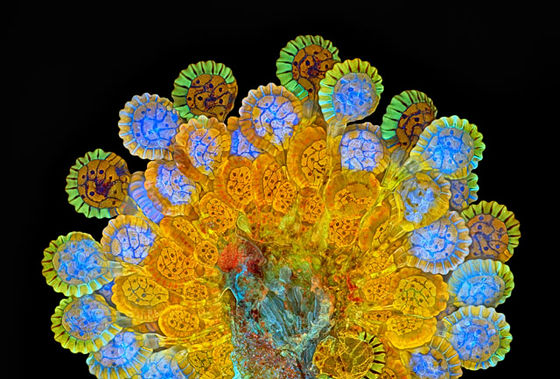 ◆ 12th place
Embryonic cells of bora (Mugil cephalus) in the process of growth. (40 times, Southern Cross University: Hannah Sheppard-Brennand)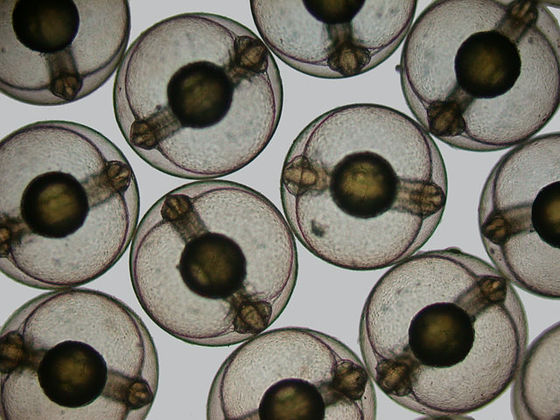 ◆ 13th place
Tentacles of carnivorous plants. (20 times, University of Puerto Rico, Mayaguez Campus: José R. Almodóvar)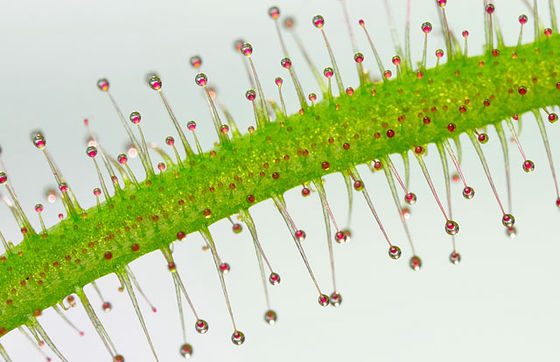 ◆ 14th place
Australian sunglasses (a kind of lawn · Austrostipa nodosa) seeds. (5 times, Charles University: Viktor Sykora)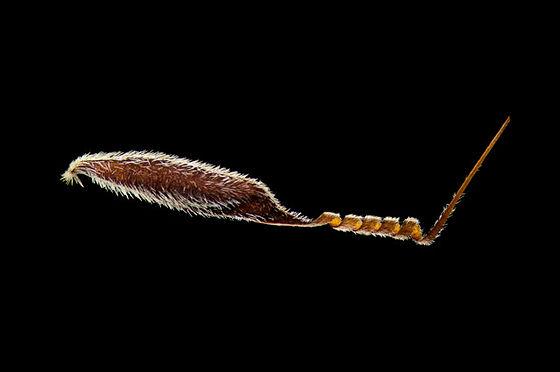 ◆ 15th place
The flower blooming of ShiraneuisunaAnther. (20 times, Tallinn University of Technology: Dr. Heiti Paves)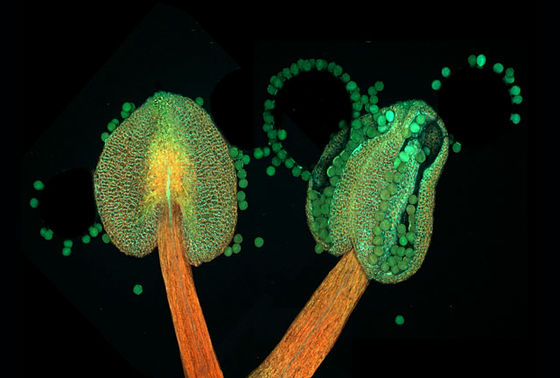 ◆ 16th place
Rotifer in the diet (Floscularia ringens). (50 times, Charles Krebs Photography: Charles B. Krebs)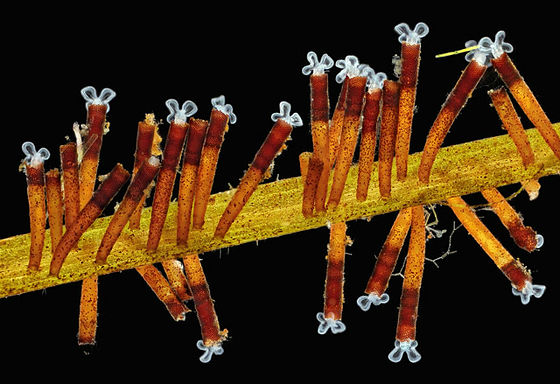 ◆ 17th place
Manusaku (Trichodactylus crinitus) leaves that produce crystal products so that they can not be eaten by herbivorous animals. (100 times, Dr. David Maitland, UK)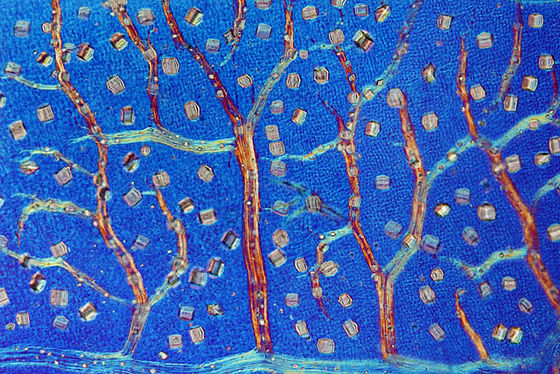 ◆ 18th place
Ita weeds (genus Chaetonotus) and a kind of algae. (400 times, Switzerland: Roland Gross)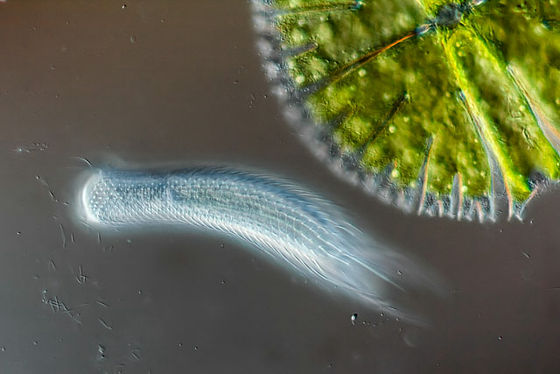 ◆ 19th place
A broom worm animal(Phoronid) larva. (450-fold, Marine Biological Association: Dr. Richard R. Kirby)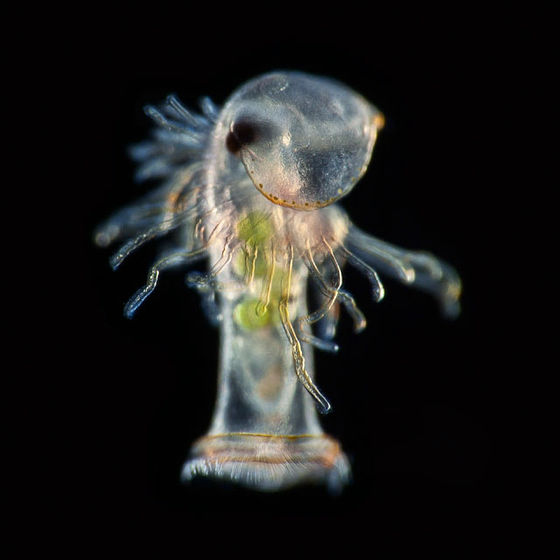 ◆ 20th place
The sucker of the forefoot of Genkiro (Dytiscus Sp.). (50 times, Nassau Community College: Frank Reiser)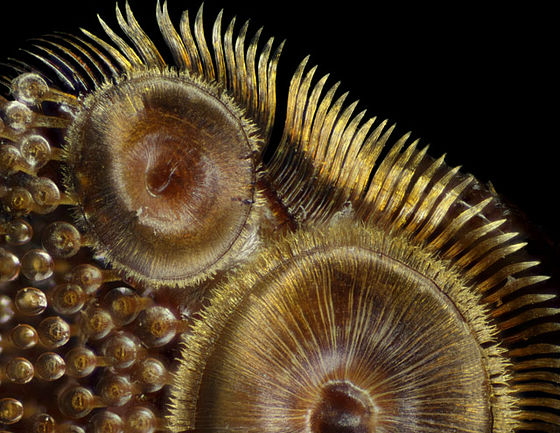 in Science, Posted by darkhorse_log