How to use the new function that can set automatic junk e-mail distribution with just 2 clicks of Gmail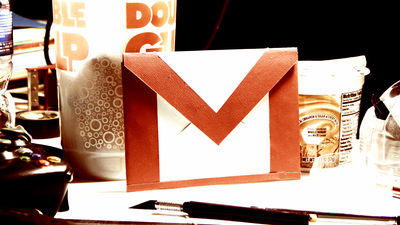 ByCairo

A new feature called "block mail from a specific address" has been added to Gmail. In the past, it was necessary to create "filter for junk mail" from the setting screen in order to block spam mails, but by implementing the new function it is possible to easily set the junk mail sorting setting from the quick menu on the mail viewing screen Yes, it is available in the browser version and the application for Android.

Official Gmail Blog: Stay in control with Block and Unsubscribe
http://gmailblog.blogspot.jp/2015/09/stay-in-control-with-block-and.html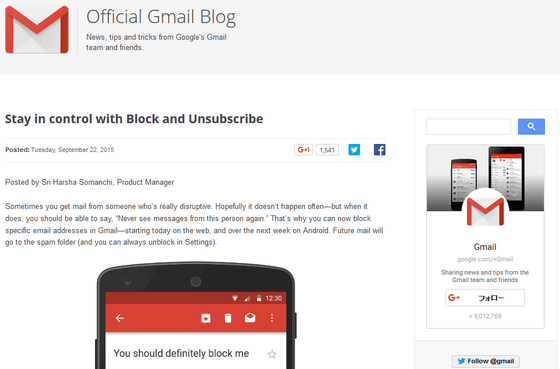 ◆ Browser version Gmail
To block mail from a specific address in the browser version Gmail, click the downward pointing triangle on the right side of the reply button on the mail viewing screen and click "Block" ○ ○ ○ ".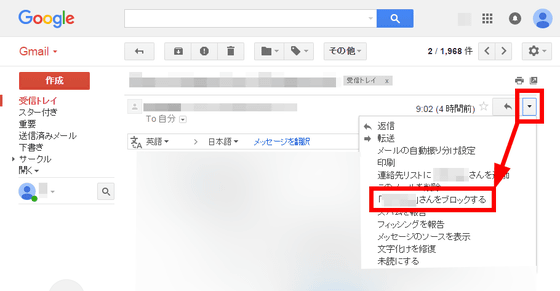 Click "Block".




"Blocked ○○○ has been blocked" is displayed and spam mail setting is completed. Until then, it was necessary to manually register the mail address you want to reject from the "Filter" menu on the setting screen, but with this new feature implemented this time it is possible to set up junk mail with only 2 clicks It is.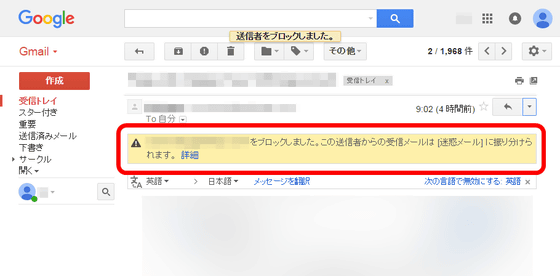 All mails received after setting spam mails are automatically distributed to the spam folder, but already received mails are out of the distribution target.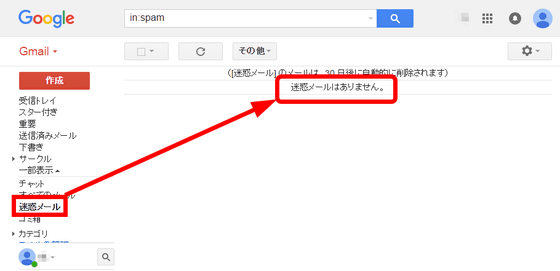 To change the junk e-mail settings, click the gear icon and click "Settings".



Open the "Filter and Block List" menu and click "Unblock" on the right side of the email address you want to unblock.




Click "Unblock" to stop automatic sorting to junk mail folder.




◆ Gmail application for Android
Mail block setting can be done in the same way for Android application as well. Open the mail viewing screen and tap the menu icon.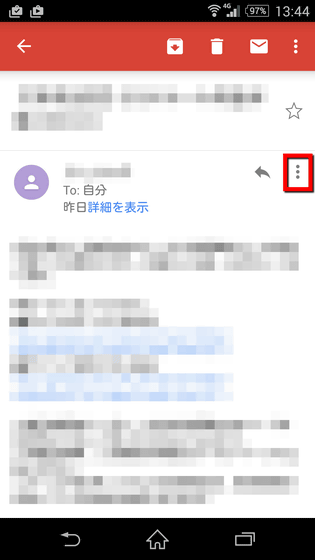 Tap 'Block' ○ ○ ○ '.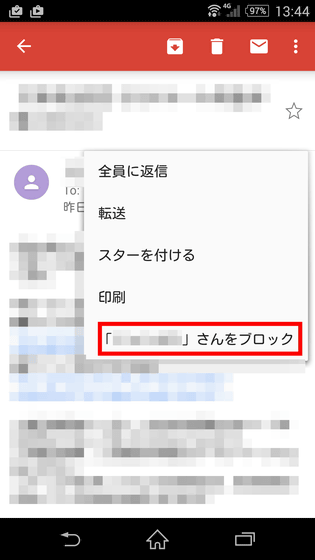 The setting is completed if it says "Blocked ○○○."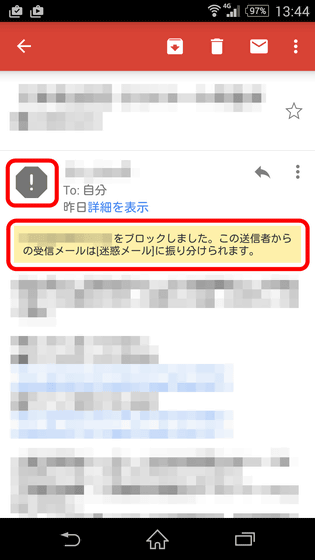 In addition, the "unsubscribe to e-mail magazine" function which was previously installed in the browser version Gmail has been implemented also in the Gmail application for Android. It is a function that it is possible to easily unsubscribe a direct mail saying "I registered a mail magazine and subscribed before but I will not read anymore".

To unsubscribe, tap the menu icon in the upper right corner of the mail viewing screen.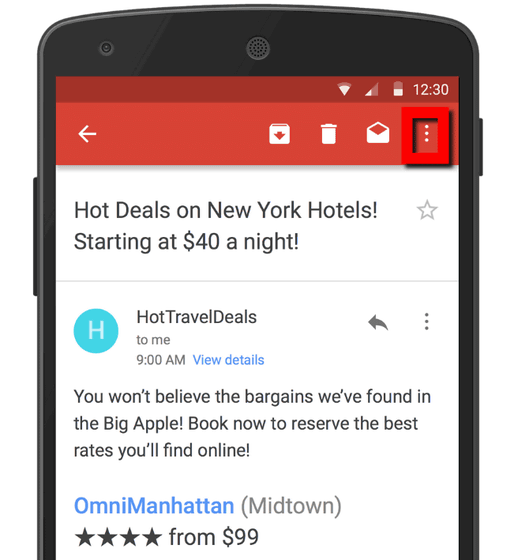 By tapping "Unsubscribe (unregistration)" you can interrupt the subscription of the mail magazine.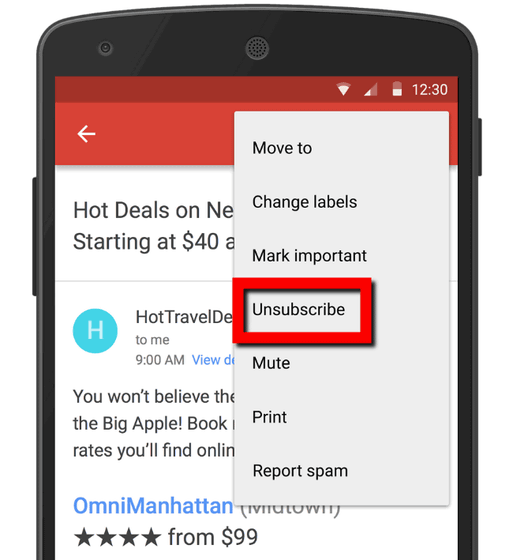 I actually tried several mail magazines with the Gmail application for Android and tried it, but the "Unsubscribe" button was not displayed.Google HelpAccording to "If the link is not displayed, please block the sender or mark the spam mark" and forcibly distribute the mail magazine to the spam folder if you use the blocking function It is possible.