I tried playing a new Mario game "Super Mario Maker" that can also "create" as well as "play"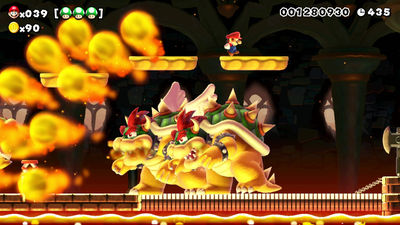 In conjunction with September 10, 2015, the 30th anniversary since the launch of the software for the Nintendo "Super Mario Brothers", the software "Super Mario Maker" for Wii U was released from Nintendo. The super mario maker is able to make a course of Mario as the player likes, to play the super difficult challenge made by players all over the world, and to be able to play various ways, so we purchased and played it at once I tried.

Super Mario Maker | Wii U | Nintendo
http://www.nintendo.co.jp/wiiu/amaj/

Amazon was a little cheaper than purchasing at the Nintendo eShop, but it was cheap so this time I tried purchasing a Super Mario Maker's online code from Amazon. Amazon's"Super Mario Maker [Online Code]" PageOpen "Purchase Code" Click.




Click "Complete order".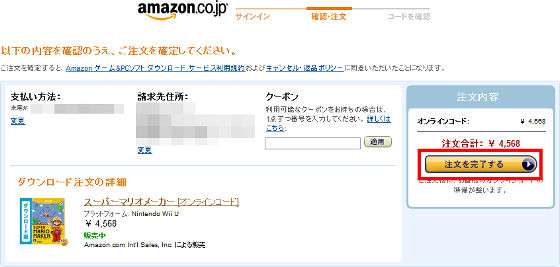 Click "Show Online Code".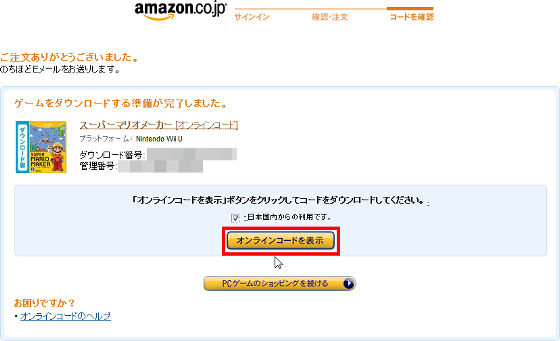 Click "Start downloading (to Nintendo's site)".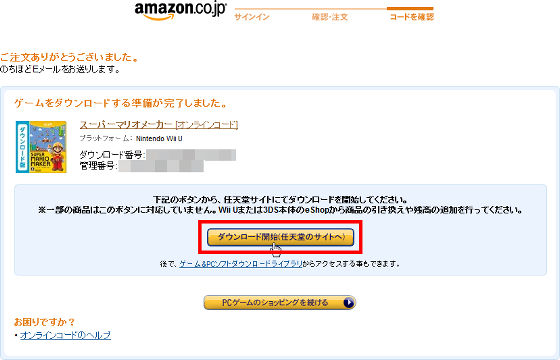 Enter "Nintendo Network ID" "Password" and click "Login".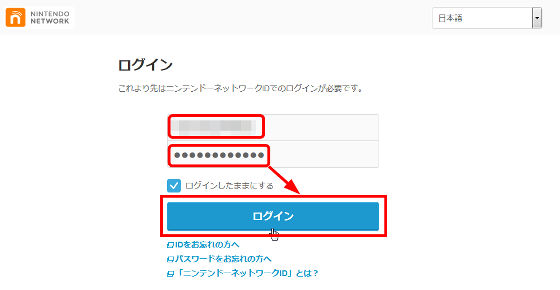 Click "Redeem".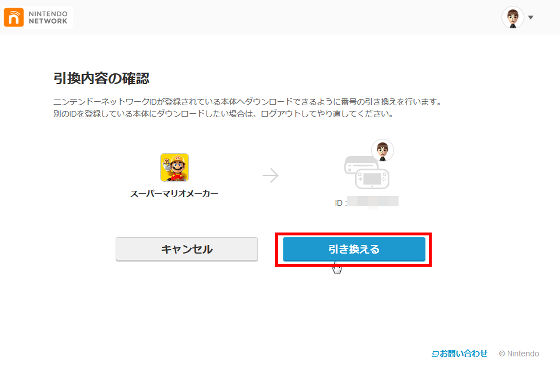 If "exchange completion" is displayed, it is OK if you start Wii U and download it free from the Nintendo eShop.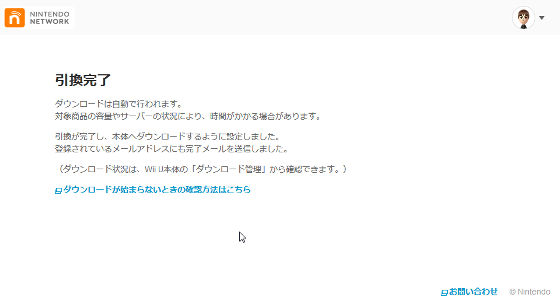 When you start the Super Mario Maker, you will see "Save data of" Super Mario Maker "has been created." Press the "A" button on the controller.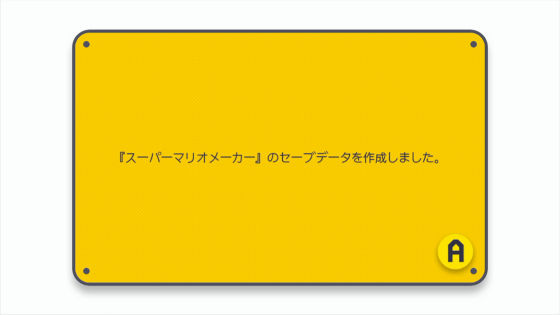 Again "A" button.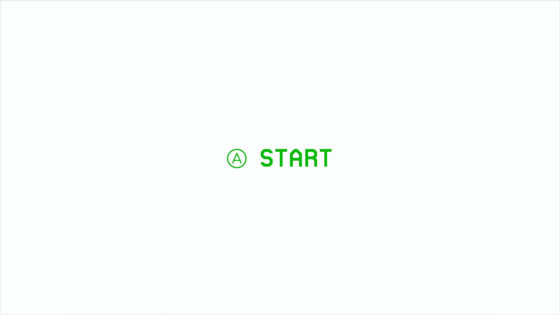 As the tutorial begins when the game starts, it will end quickly.



Super Mario Maker can roughly be divided into two modes of "making" and "playing". First, click "Create" to create a course.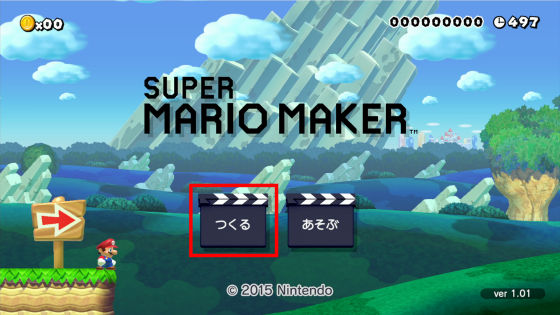 It is possible to confirm from the following movie that you are actually making a course with Super Mario Maker.

I tried to make a course with "Super Mario Maker" - YouTube


This is the course creation screen. Items that can be placed at the top of the screen are aligned.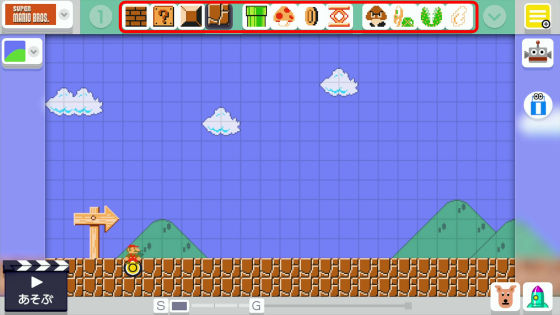 You can set it by tapping the block from the top menu and releasing it at any place on the screen.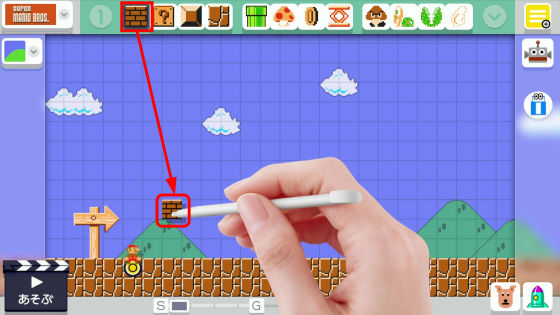 It is possible to place it continuously by setting a block and pulling it in the horizontal direction while tapping it.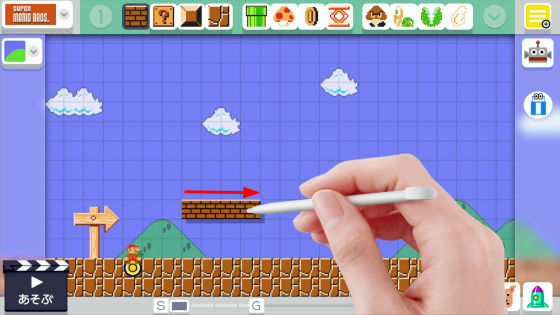 When you made a mistake, tap the eraser at the right of the screen, and you are OK if you want to erase.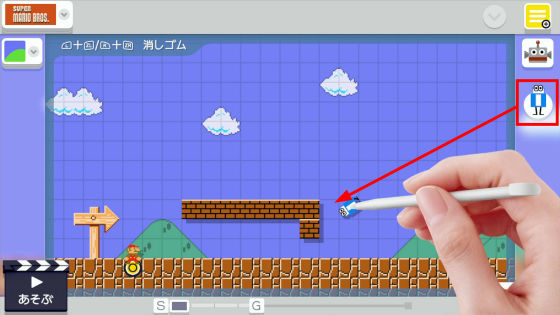 Arrange the Hatena block in the same way.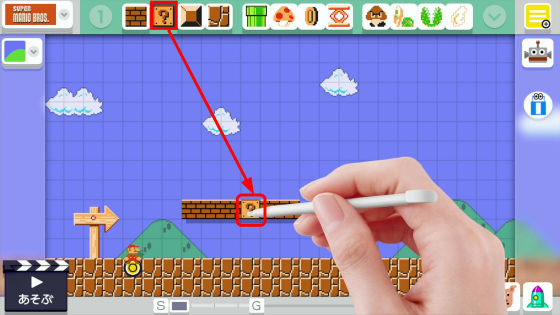 Next, I tried putting a bribe and a noodle.



When arranging the clay pipe and tapping Pac - tung Flower from the upper menu and bringing it in the clay pipe, it is possible to arrange Pac - one flower inside the clay pipe.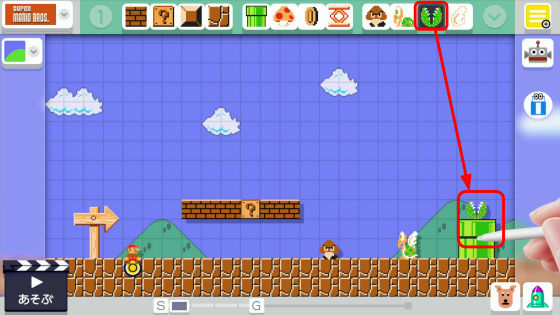 I tried putting super mushrooms in the Hatena block. In addition to help items such as super mushrooms, it is possible to arrange enemy characters such as cribbone and nokonoko in the Hatena block.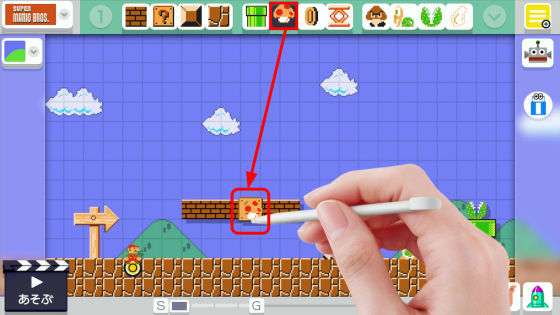 A surprising mark is displayed on the Hatena block where something is contained.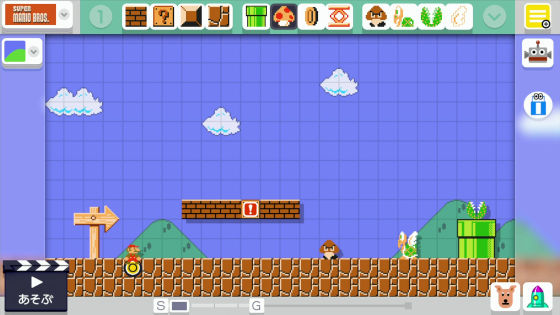 You can stretch or shorten the pipe by tapping the top part after placing it and pulling it up and down.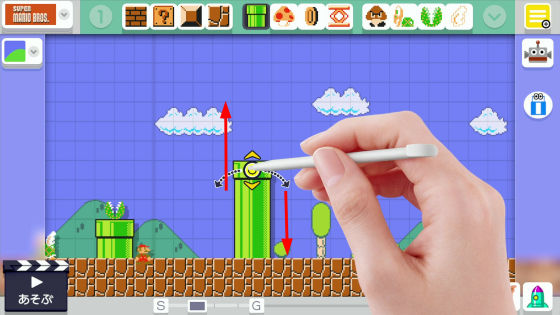 Jump table and ... ...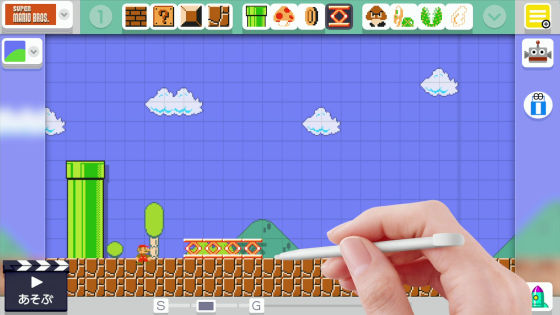 Placing coins, the first course preparation is over.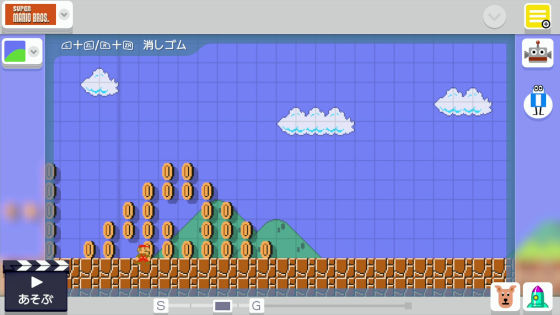 When you finish, return to the very beginning and tap "play" at the bottom left.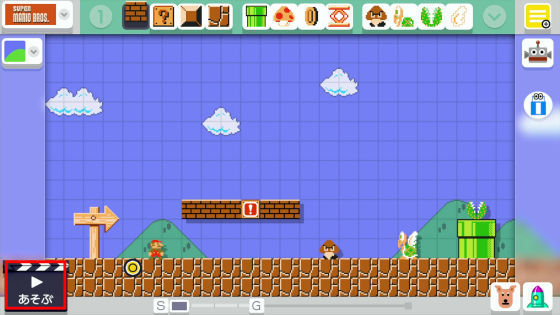 Now you can play the course you made. It is a feelingless experience that you can make that Mario course yourself.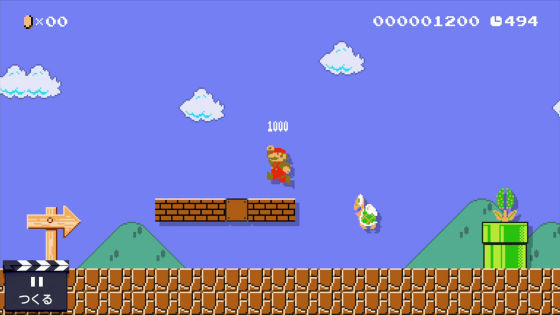 It is not a difficult course so it clears easily. I will save it so as not to forget it.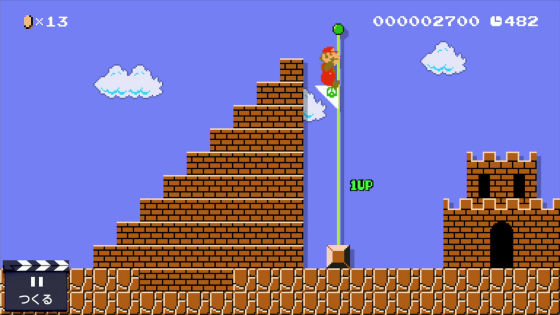 To save, tap the robot icon on the right side of the screen.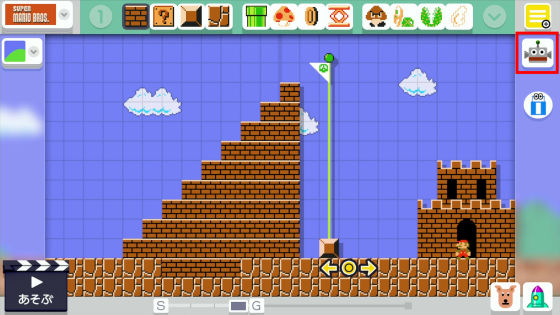 Click "Save New" to complete the save. Because you can publish saved courses online to people all over the world, it is interesting to have other users play and publish when you have a confidence course. In addition, because there is little playing time this time, few items can be placed on the course, but when you make a course or clear the course of another person, placeable items will increase and you will be able to play It will be more and more fun.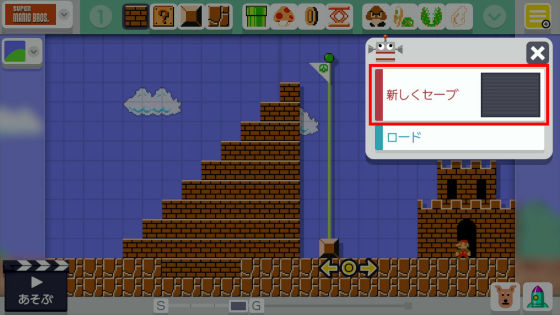 So I will try the course made by other people. Tap "play" from the menu screen.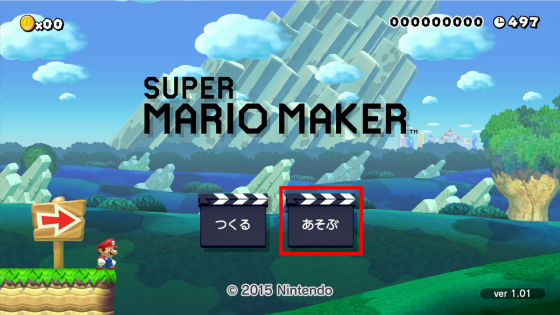 "10 person Mario Challenge" is a mode in which you can play pre-installed courses. To play a course made by players all over the world, choose "World Course".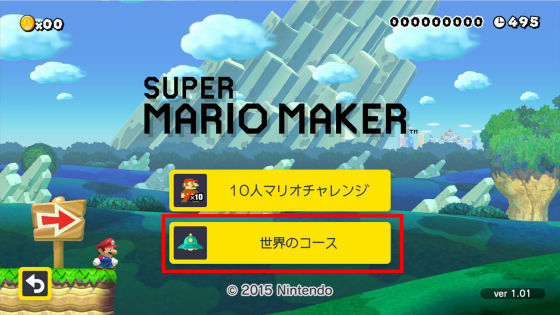 From the course of the world tap "100 mario challenge".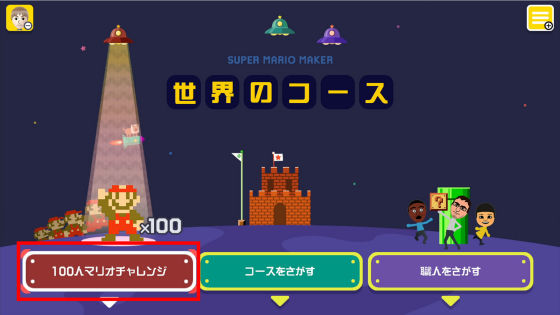 100 people Mario Challenge "Easy" ... ...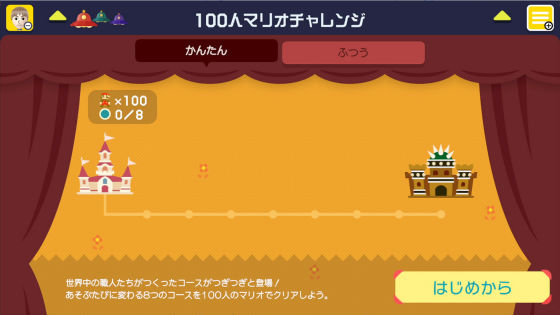 There is "normal" mode, this time I will play "normal". Tap the hamburger icon in the upper right ... ...



Choosing "Options" ...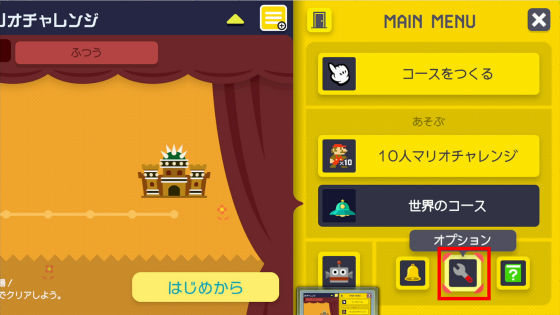 You can switch between operating method, sound of GamePad, comment display in course, etc.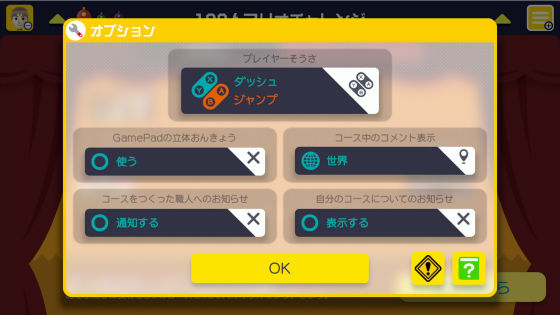 When I checked the option, I started "Mario Challenge" by tapping "From the beginning" 100 people.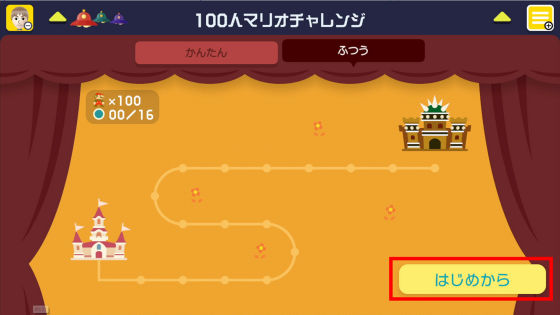 As the name implies, the 100-man Mario Challenge is to clear 16 courses with 100 remaining Mario. Challenge fails when becoming 0 aircraft.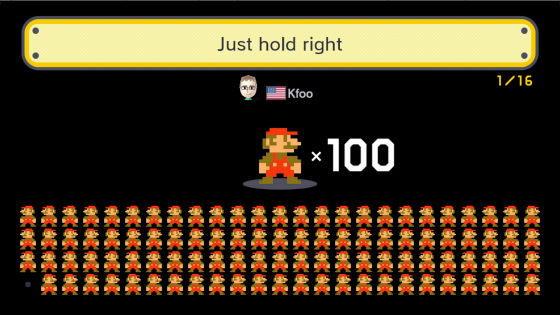 I played the "normal" mode, but there were even 16 things in the course from simple ones to what I thought was "pretty difficult".



You can see how difficult it is in "normal" mode by seeing the following movie.

I tried playing "Super Mario Maker" - YouTube


There are courses where many items are arranged and feeling the gentleness of the producer, or when hitting the Hatena block, enemies come out, holes are unexpected, players are considered to be the top priority in death There are various courses such as, and once it starts, it gets immersed so much that I can not finish the game quite easily.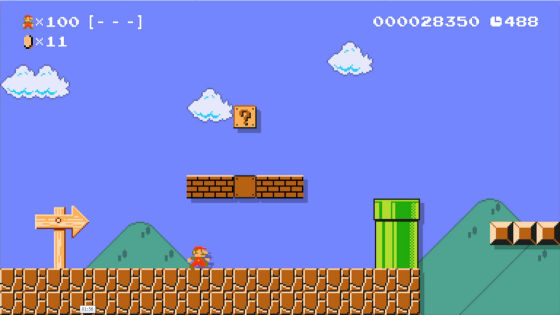 It took about 2 hours to reach the final course. The final course, of course, is Kupa Castle.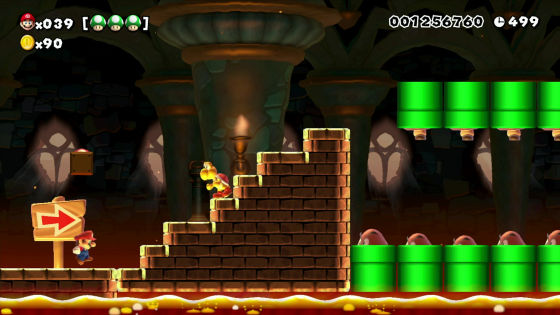 You can check the state of playing the final course from the following movie.

The final course of "Normal" of "100 Mario Challenge" at "Super Mario Maker" - YouTube


The difficulty is quite high, just as it is the last course.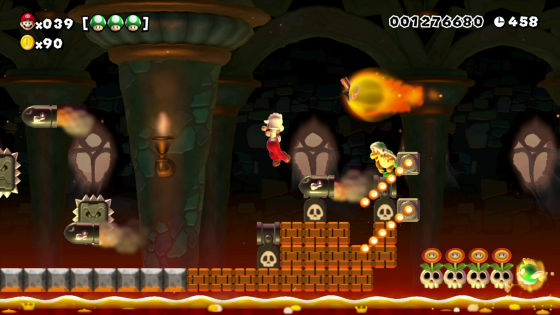 After playing tens of times, I was able to clear it. It is completely unexpected that two koppa comes out ... ....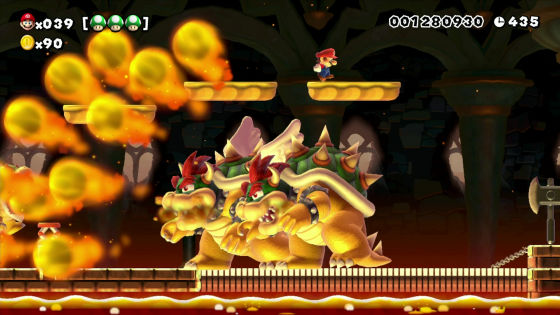 "100 people Mario Challenge" when you clear "Mars" gotten. Mars is "Character Mario" that will be transformable when taking "Hatena Mushroom" that can be placed in the Hatena block. There are 99 characters in all, including Rockman, Sonic and Kirby. It will take a tremendous amount of time to get everything ....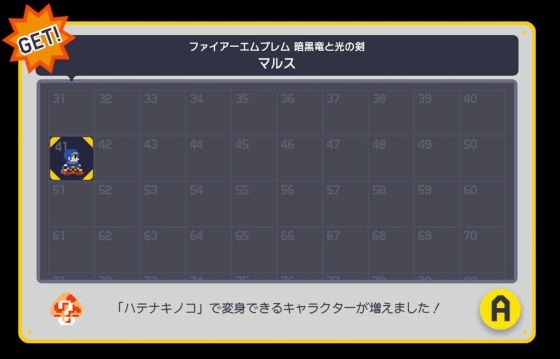 The super mushrooms shown in the image below are hatena mushrooms.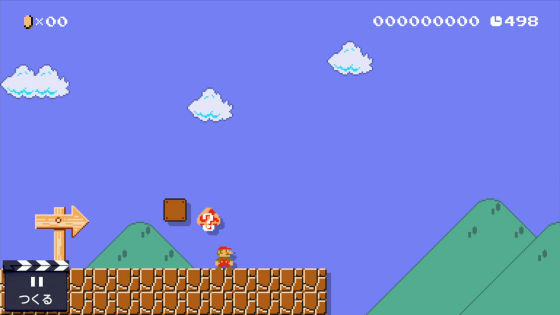 Taking a hatena mushroom turned into Mars.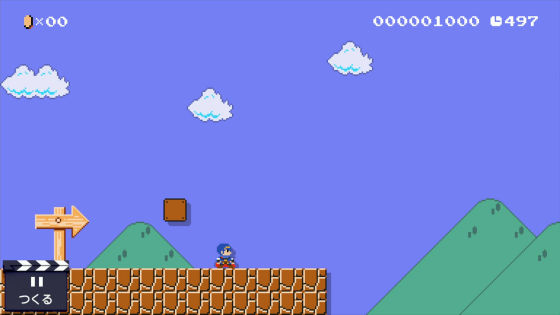 If you clear "normal" of "100 people Mario Challenge", "difficult" will be unlocked. I tried playing "difficult" on the trial, but instead of reaching the final course, I digested all 100 machines in the second course. The course registered for "difficult" is not an odd level, it is necessary to challenge many times and to capture the strategy route in the head.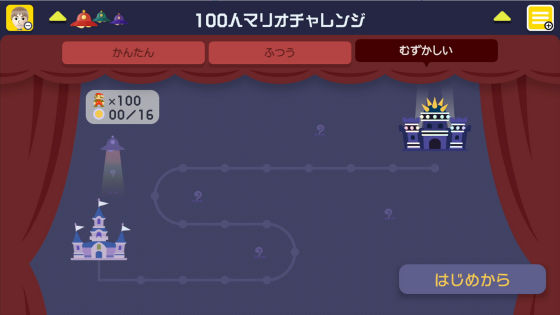 The movie which played the course of "difficult" can be confirmed from the following.

Clear difficult course with "Super Mario Maker" - YouTube


The following movie can not be cleared absolutely, it is the course which consumed about 70 aircraft. If you look at the movie, I think that some difficulty will be conveyed.

I tried to challenge the difficulty level course of "Super Mario Maker" - YouTube


Next 100 mario challenge, I will try to play and search courses open to players all over the world. Select "Search for a course" from the course of the world.



"Search for courses" has a menu called "Featured course", "★ Like!" Ranking, "New arrival course", and various courses are displayed in ranking format.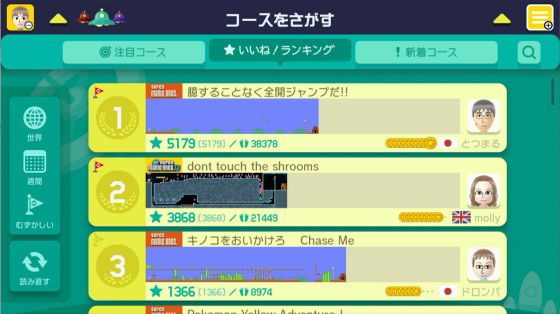 That's why you've won the first place in "★ ★ ★ ★ Ranking" and you can see the movie you tried playing the course "Do not be awesome!

I tried to play the course with the most "good number" at "Super Mario Maker" - YouTube


I picked up a course from "Search for a course" and played, I encountered a long and thin mushroom.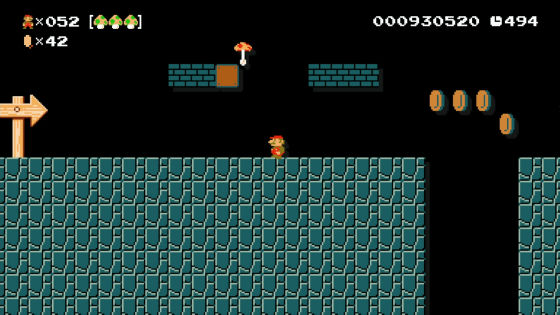 Taking an elongated mushroom turned into an elongated Mario.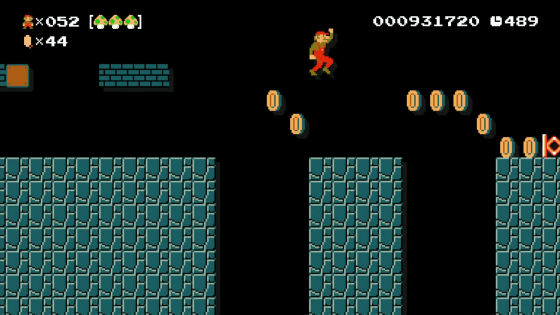 The super mario maker has plenty of fun and it is very fresh to play from the two perspectives of "making a course" and "playing". When I died in a course made by a person, there was something I had lost before I realized that I would absolutely clear it. Also, when concentrating on the course making, it often happens that the time has passed rapidly for about 2 hours. Super mario makers can enjoy players of a wide range of age from adults to children, and it seems to be said that those who have Wii U should be bought titles.