"Sakaro Rose incident" Former boy A published the official site "Unbearable transparency of existence", access rushing 503 error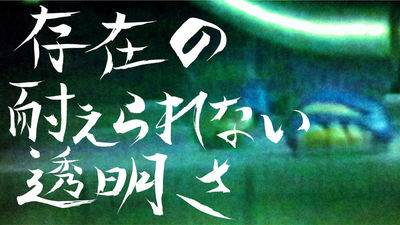 According to Shukan Bunshun, Weekly Shincho, and Sankei Shimbun,"Former boy A", a perpetrator of the kobe continuous child killing case opened an official website, And the homepage which is said to be the official website in fact isJimdoIt is on the top, and access is flooded.

Former boy A home page - sonzainotaerarenaitomeisa page!
http://www.sonzainotaerarenaitomeisa.biz/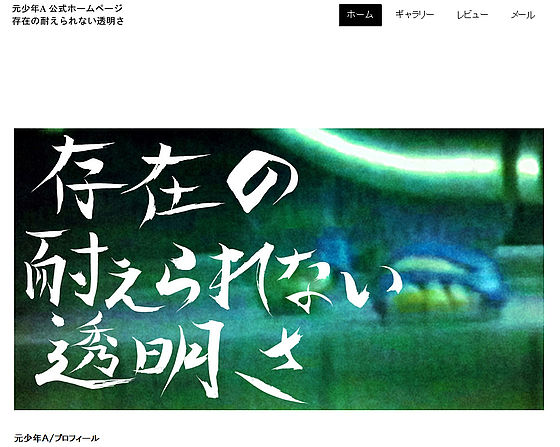 First of all, the "home" which is the top page of the official website has his / her profile and the like written therein, and in the part called "About information transmission" at the bottom, it is written as follows, and various SNS etc. are done at all Not declared to announce on this official website in the future.


I have not done any Twitter, Facebook or any other SNS.

Currently, information dissemination of "former boy A"

『存在の耐えられない透明さ( http://sonzainotaerarenaitomeisa.jimdo.com/) 』

I focused on one.

If I write something even in one letter other than this homepage, I will definitely announce it here so please be aware of that.

Also,"gallery"Graphics produced with hobbies" are posted, furthermore, in the "self portrait series", photographs which are considered to be the printers themselves, and "Making" collected photographs of more than 100 slugs are posted (Browsing attention level).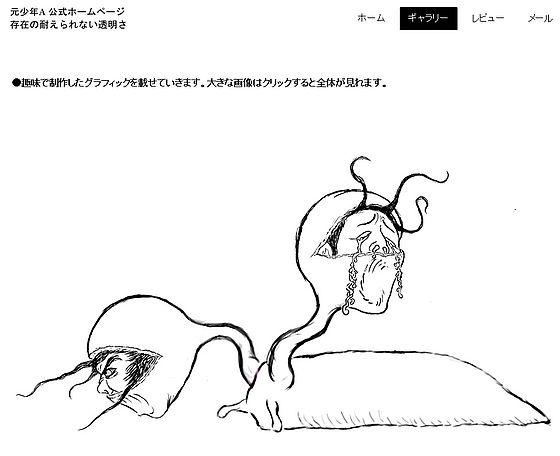 "ReviewBy "that it includes spoiler", the movie "Observation Forever your eternity", Book"Meat touch"Beard, Farewell"The story of M / T and Forest of Fushigi"NIGHT HEAD"In the fog"Sante"FireThe impression of "was written.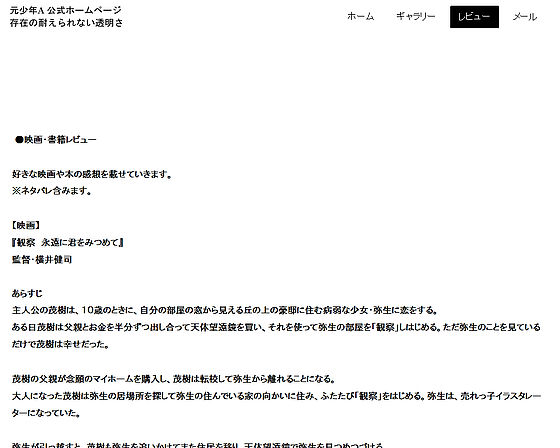 In addition, access is flooded at the time of article posting,503 ErrorHas occurred and it is difficult to view it.
in Note, Posted by darkhorse