World's first 4K display equipped smartphone · Sony "Xperia Z5" Leak information summary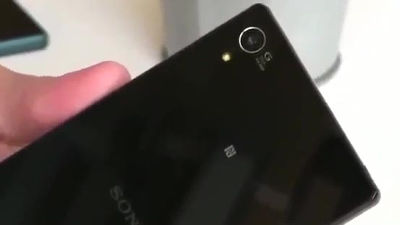 Sony Mobile will be held in Berlin, GermanyIFA 2015We will press conference according to the new high-end smart phone "Xperia Z5We are planning to announce. The announcement is coming soon, Xperia Z5 is seen to be equipped with the world's first 4K (3840 x 2160) display.

Sony leak reveals Xperia Z5 Premium will be the world's first 4K smartphone
http://www.ibtimes.co.uk/xperia-z5-z5-premium-4k-display-leaked-by-sony-ahead-ifa-announcement-1517265

Three minute video shows off the Xperia Z5 family in all its glory | Xperia Blog
http://www.xperiablog.net/2015/08/30/three-minute-video-shows-off-the-xperia-z5-family-in-all-its-glory/

Xperia BlogOn August 27, 2015, Sony Mobile has released 3 press photos for Xperia Z5 presses that have been released by mistake.

The back panel of the smartphone which is said to be green color Xperia Z 5 is like this. It seems that it adopts the back glass which is the key concept of the conventional Xperia Z series.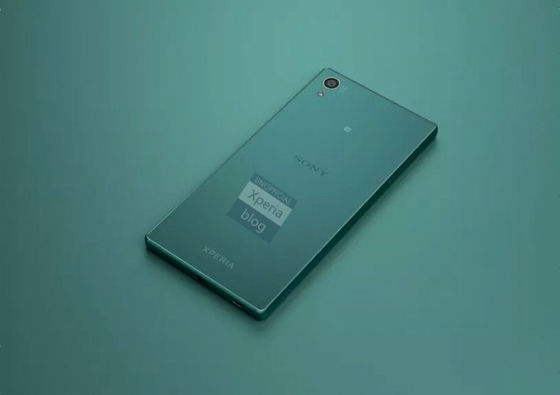 The side part is a rounded design than before, "XPERIA" logo is engraved. From the water drops of the display, it is certain that the Xperia Z5 is also waterproof.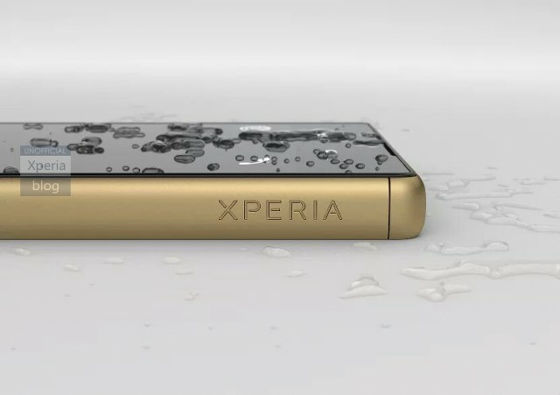 Rear camera adopts 6 layer lens. Since it can be read as "G 1 / 2.3 23 MP", it is estimated that it adopts 1 / 2.3 inch sensor and it is 23 million pixels.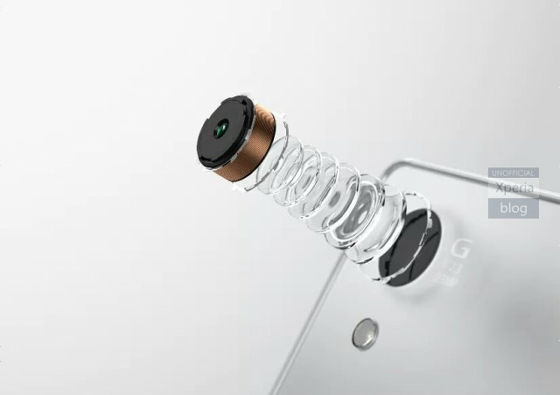 It was an image of Xperia Z5 that leaked carelessly, but as soon as that, movies that operate the actual machine are appearing

Xperia Z5 - YouTube


This is a terminal considered to be the actual machine of Xperia Z5.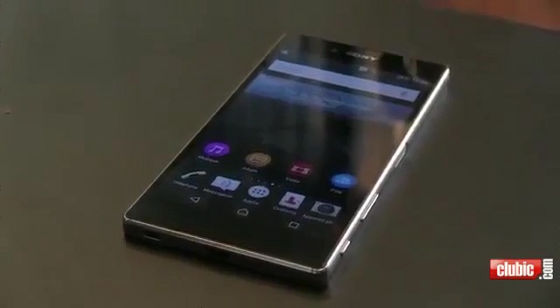 Take this kind of size.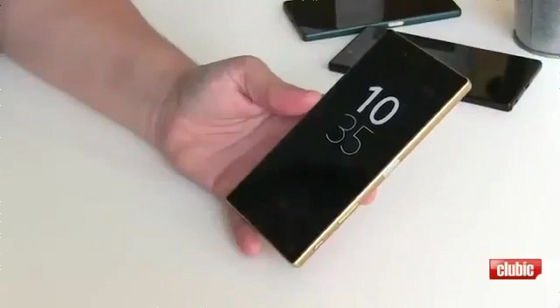 On the right side you can see parts that look like buttons or charging terminals.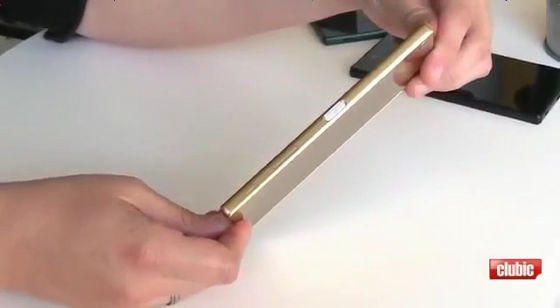 The back is like this.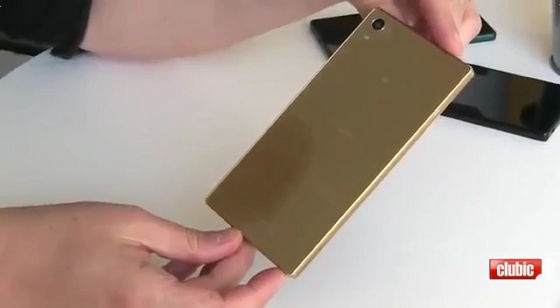 Left side.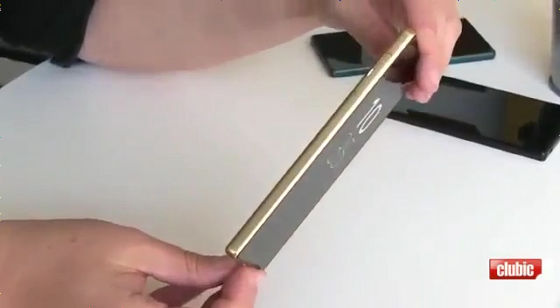 Actual machine works very crispy.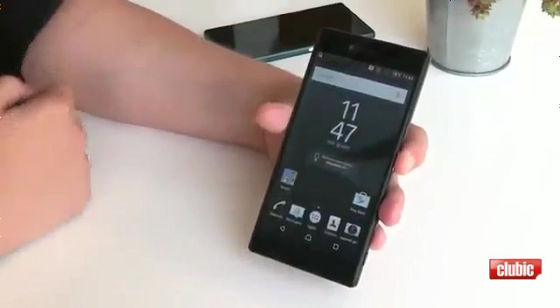 A rear camera housed without jumping out.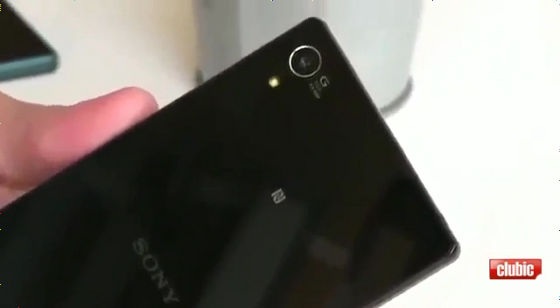 Apparently it seems to be equipped with a Type-C USB port.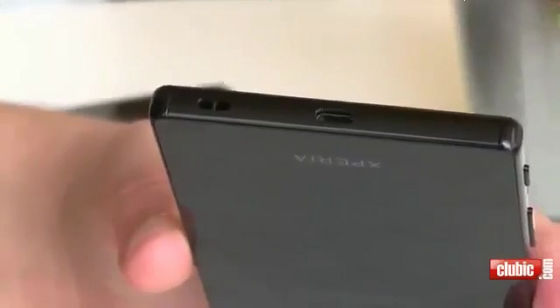 In addition, Sony Georgia mistakenly posted information on Sony 's new flagship model "Xperia Z 5" on Facebook page. The page that was already deleted said that Xperia Z5 was described as having three kinds of models.

Damn, Sony Georgia just leaked the 3 Z5 variants coming to IFA:https://t.co/NHvwNoGp8DPic.twitter.com/iik4ejsthe

- Evan Blass (@ evleaks)2015, August 27
If this information is correct, the Xperia Z5 series includes "Xperia Z5" of 5.2 inch (1920 × 1080) display, "Xperia Z5 Compact" of 4.6 inch (1280 × 720) display, and 5.5 inch (3840 × 2160) display adopted "Xperia Z5 Premium" are prepared, and it seems that it will be equipped with "PDAF" of 0.1 second high-speed autofocus.

Xperia Z5 Compact (top) is also showing an outflow image.

Sony Z (TBC) and Compact# Z5Pic.twitter.com/j04UcGQNmk

- ViziLeaks (@ vizileaks)2015, August 5
As Xperia Z5 is too inadvertent to leak information, the strategy of Sony Mobile announcing at the timing one week before the introduction of the new iPhone is obscure and obscure.

In addition, the Xperia Z5 series is expected to be equipped with Snapdragon 810 (2.0 GHz · 8 cores), 3 GB memory, 32 GB storage, with a fingerprint authentication function installed on SoC, and on September 2, 2015 at IFA 2015 Press Conference It will be officially announced.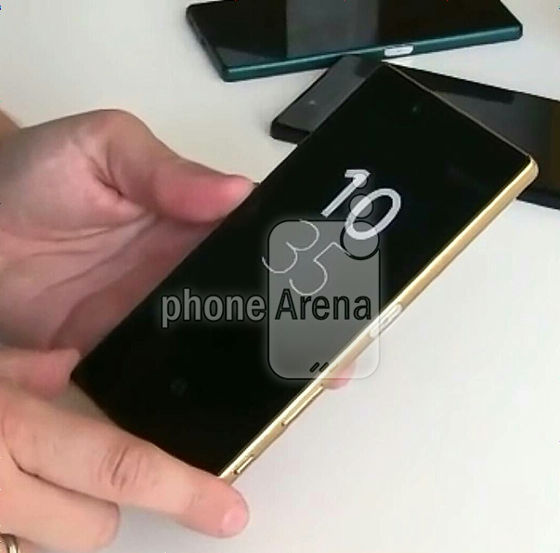 · Continued
Three models of high resolution images including Xperia Z5's 5.5 inch 4K display model leak out - GIGAZINE