Microsoft genuine smartphone equipped with Windows 10 "Lumia 950 (Talkman)" "Lumia 950 XL (Cityman)" leaked images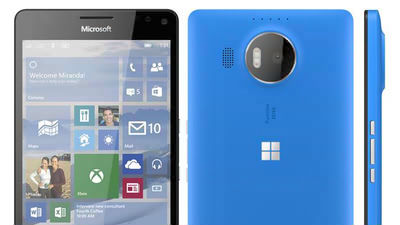 Microsoft will present a new product announcement event to be held in October 2015, such as "Surface Pro 4" and "Microsoft Band 2"New product announcedIt is said to do. Freelance writer Evan Blass (@evleaks) Will be the next flagship model to be released at the new product announcement event "Lumia 950 (Talkman)"Lumia 950 XL (Cityman)"The image of it has been released.


.@ BdsamsI see your Cityman, and raise you a Talkman (top to bottom)Pic.twitter.com/ u9rACR4CeX

- Evan Blass (@ evleaks)2015, August 27
Leaked images reveal Microsoft's new flagship Lumia phones | The Verge
http://www.theverge.com/2015/8/26/9212985/microsoft-lumia-flagship-phones-leak

The following black terminals are "Lumia 950". According to Evan Blass there is a code name "Talkman". There is a Microsoft logo in the center of the back, and a camera is installed in the center. It is a 5.2 inch WQHD (1440 × 2560) display.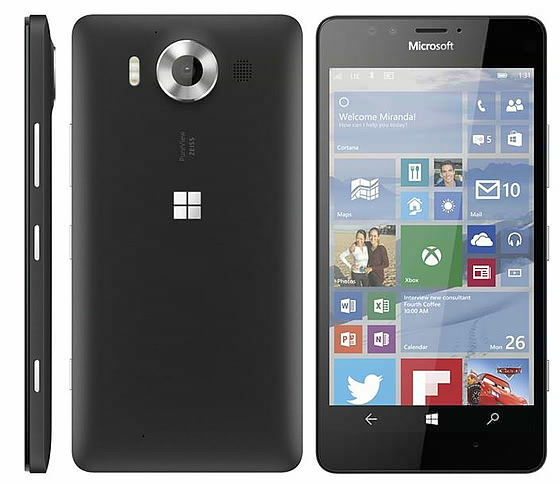 The blue terminal is "Lumia 950 XL" with the code name of "Cityman" and it is a 5.7 inch WQHD display larger than Talkman. The camera in the center is the same as Talkman, but the triple LED flash is right beside the lens and the number of pixels is 20 million pixels. Both terminals are expected to be compatible with USB Type-C and Qi Wireless Charging, and according to The Verge scanned by irisWindows HelloIt is expected to correspond to. Of course, OS of 2 models is Windows 10.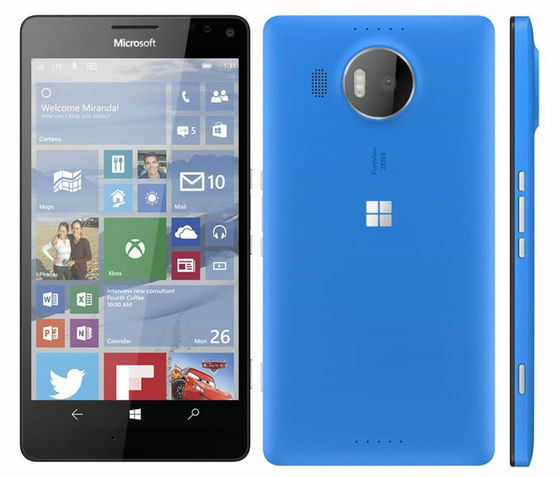 Also, Cityman has leaked images of the USB connection handset which is a dedicated accessory corresponding to the Surface pen. The USB connection handset is a new function to change the smartphone equipped with Windows 10 to PCContinuumIt is supposed to support external devices such as Surface pen and USB keyboard to be connected to Cityman.