Cloud funding for the first "space pornography" in history is overwhelming, so will funds get collected?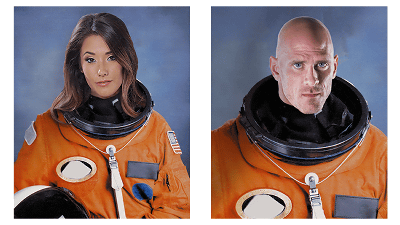 Sex in outer space is very difficult and dangerous because there is no gravityIt is expected. However, to cope with such difficulties, in order to engrave a new page in the history of mankind, a grand project of taking porn movies in spaceSexploration"Is recruiting funds for production at Cloud Funding, and the deadline for investment is approaching.

Pornhub Space Program - SEXPLORATION
https://www.indiegogo.com/projects/pornhub-space-program-sexploration

You can see what the Sexploration project is like by looking at the following movie.

Pornhub Presents: Sexploration - Vimeo -


"Where do you deliberate to do?"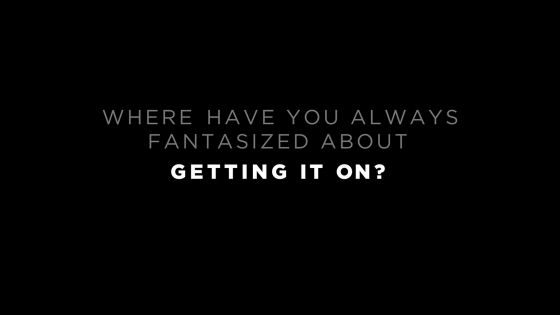 "My parents are in bed."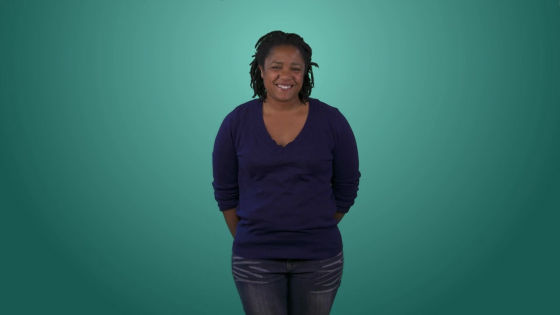 "Roller coaster"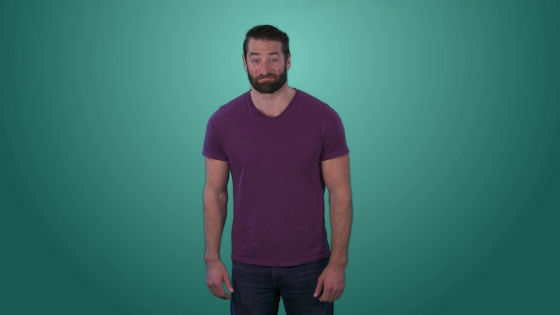 "Our boss was an office,"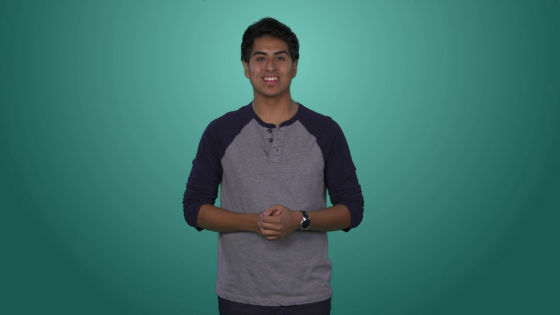 "Beach"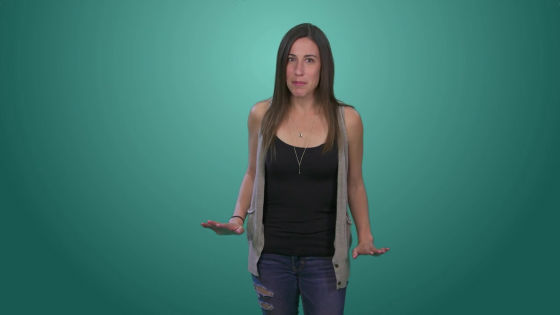 "We are" the universe! "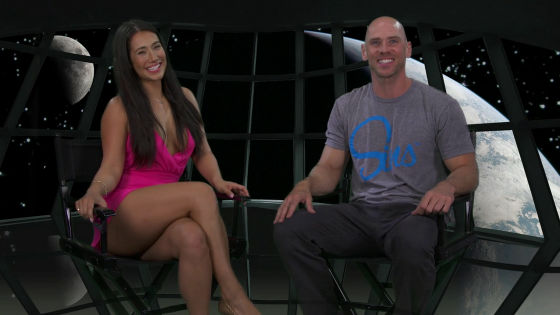 space! Is it?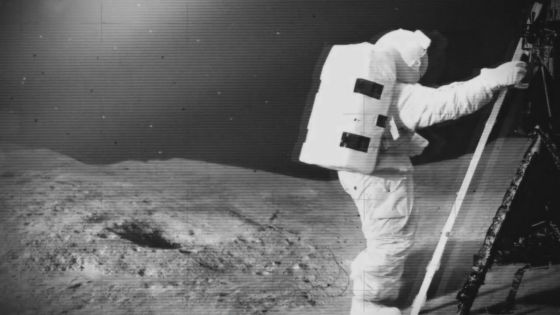 So docking in the universe.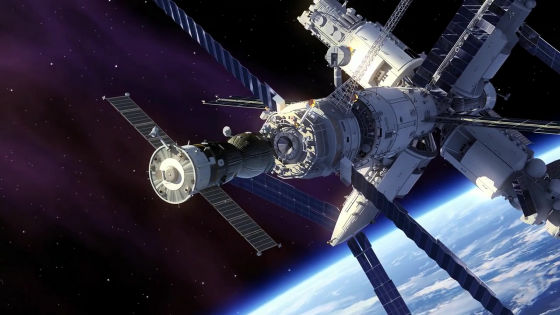 "It's really exciting to be able to join Pornhub's program," said porn actor Johnny Sins.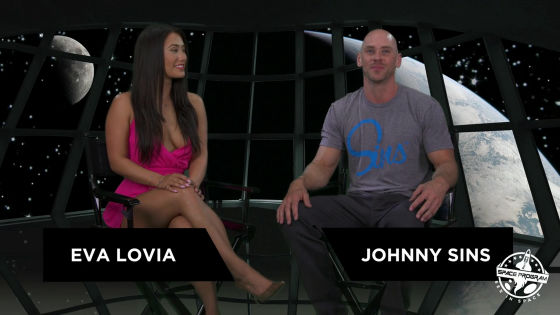 "Because you can make porn in outer space!"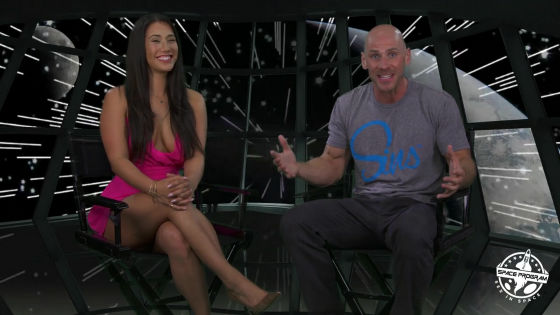 Eva Lobia, a porn actress, says, "I can do as much as two dream-like jobs at the same time, a dream job called a porn star and an astronaut!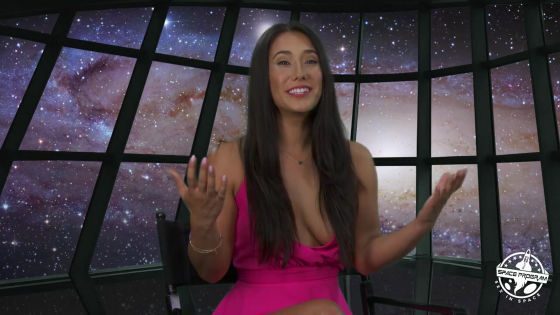 We will call for investment of production fund "Let's cooperate with history" together.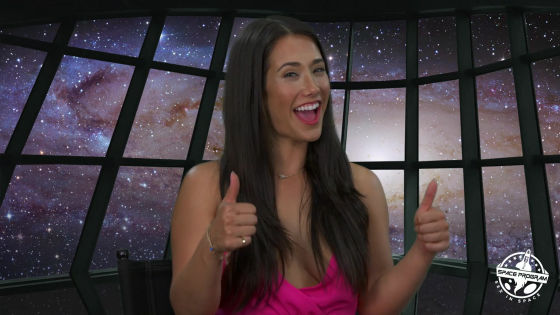 And the movie ended with meaningful images.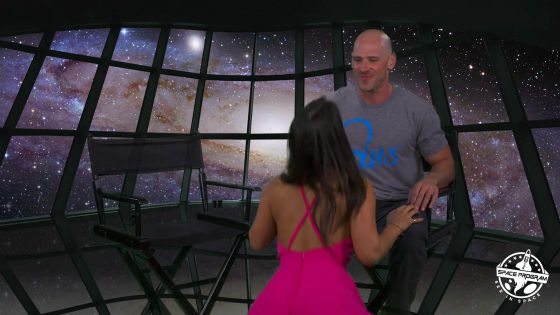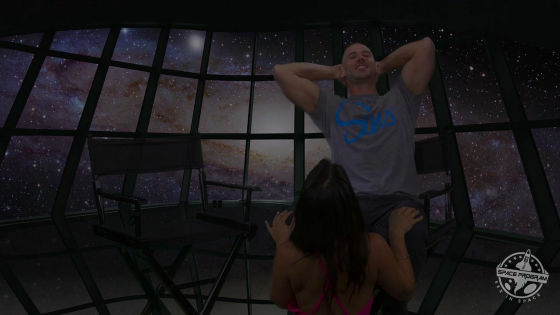 The pornographic sharing site Pornhub is seriously hoping for the creation of the first "space porn" in the history of human beings, and has contributed 3.4 million dollars (about 420 million yen) as the production fund to the cloud funding siteIndiegogoWe are looking for. For Sexploration project the desired amount of 3.4 million dollars is 60% of the expenses of space flight and 21% is planned to be used for filming and editing production costs.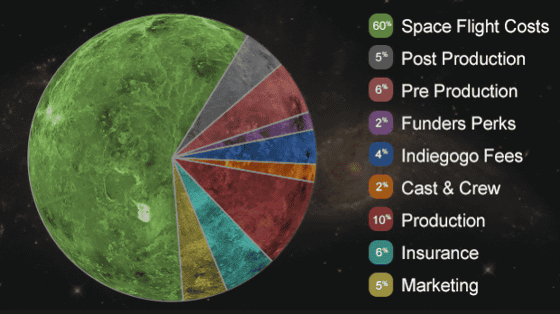 Investment in Sexploration Project Menu is given names related to the universe. For example, "Neptune" can get HD digital copy and sticker of completed porn movies with a capital of 25 dollars (about 3000 yen). However, those under the age of 18 are not allowed to contribute.




At "Titan" of 500 dollars (about 60,000 yen), you can get a picture with signature of Mr. Sins or Lovia, with movies, T-shirts, special bags ... ...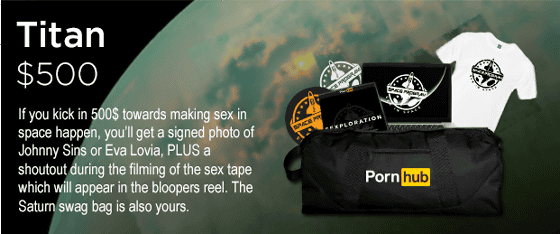 In "Earth" with a capital contribution of 5000 dollars (about 600,000 yen), there is something that will allow lunch dating with Mr. Sins or Lobia ... ...




In the maximum amount menu "Uranus" you can get up to the space suit worn by Mr. Sins and Lobia with the capital of 150 thousand dollars (about 18 million yen).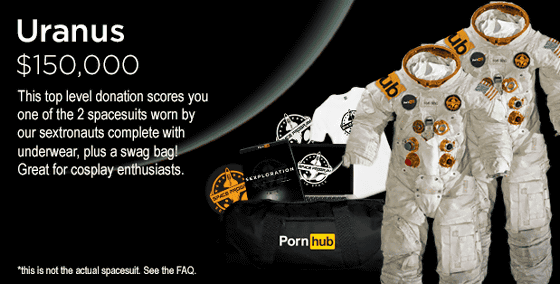 The deadline for contribution to the Sexploration project is until August 9, 2015, and at the time of article creation, it is limited to 235 thousand dollars (about 29 million yen) which is not far from the target investment amount.

A movie taken with Sexploration, a project to create the first human space pornography for "science, sex and love", will be released in the second half of 2016 if it reaches the target investment amount.

◆ Added on 10th August 2015
The amount Sexploration collected by the deadline was 236,086 dollars (about 29.4 million yen), which did not reach the target amount.