I tried using a boxed cooker & tumbler "BAROCOOK" that can make hot rice without using fire or electricity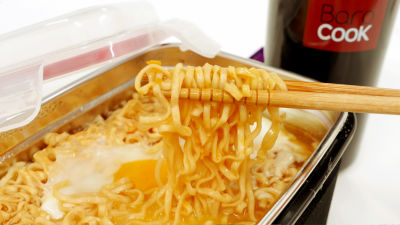 It is a season when opportunities for outdoor events such as camping increase, but lunch boxes to eat outside are mostly in a cool condition. Can not you eat hot rice without preparing extensive preparations like barbecue ...? And as I was looking for a way, I can eat curry and soup · ramen without using electricity and fire, you can eat in a hot condition Lunch box type cooker "BAROCOOKSo I purchased it with a tumbler and tried using it.

::: BAROCOOK :::
http://www.barocook.net/eng/

BAROCOOK this is the editorial department.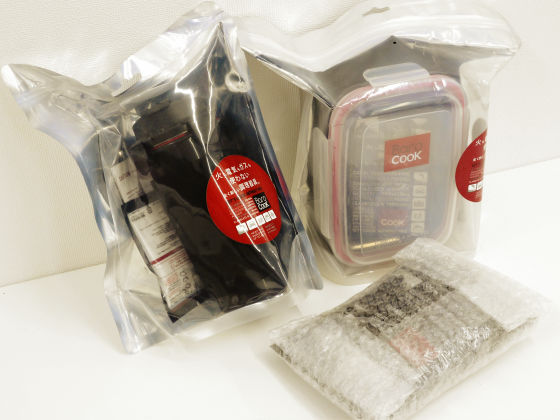 This time I bought a rectangular M size and 360 ml tumbler.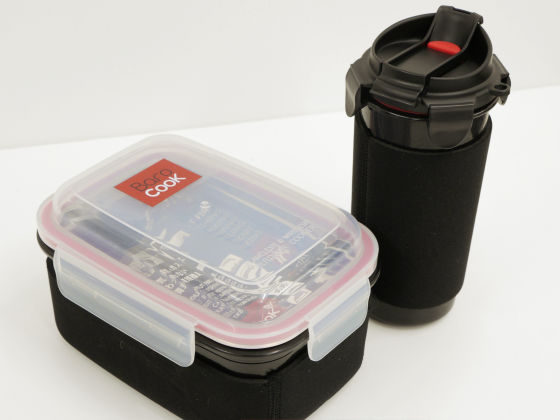 And two 50 g and 20 g heat packs sold separately.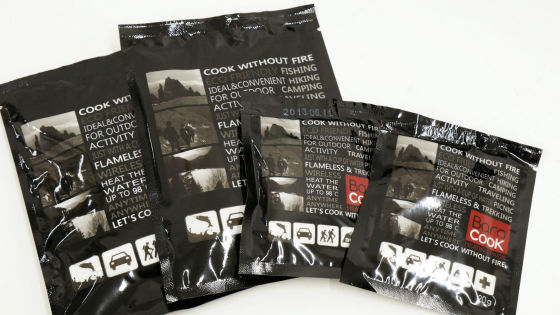 This is M size of Rectangle. The size is 18.5 cm in width × 13.5 cm in depth × 10 cm in height. The capacity is 850 ml and is perfect for making ramen 1 serving. The material of the main body is stainless steel and polypropylene, the cold-proof heat resistance is from -20 degrees to 120 degrees for polypropylene and -260 degrees to 250 degrees for stainless steel.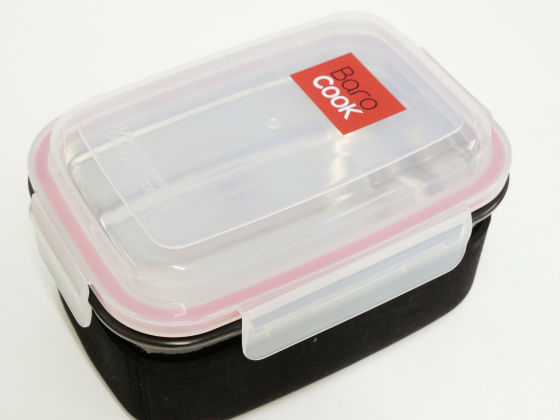 The main body is divided into four parts: outer container, stainless steel bowl, lid, neoprene protector sleeve.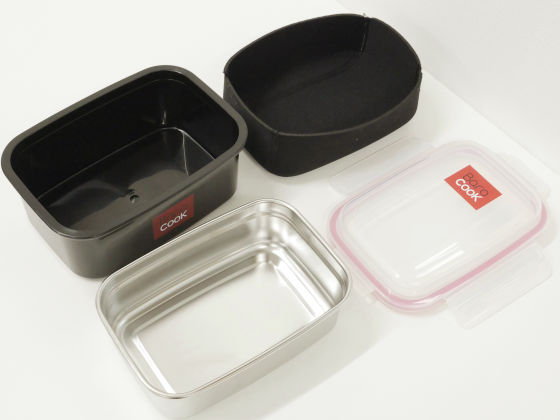 Rectangle 's M size included one 50 g heat pack, so you can cook once without optional heat pack.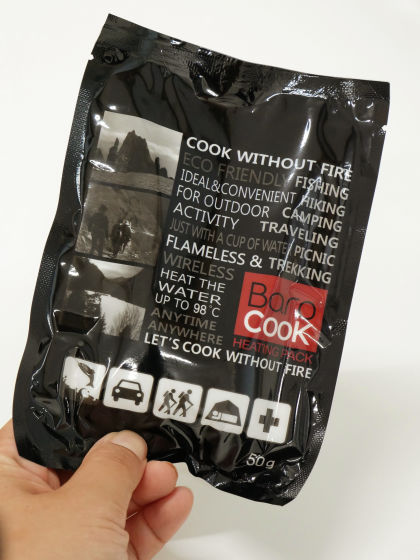 I took out the heat pack from the bag and it looked like a cairo.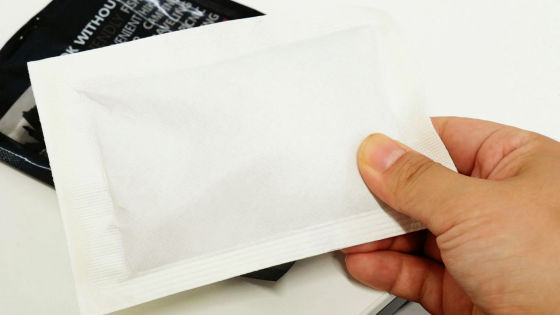 Since how to use is written on the back of the bag, I will work according to the explanation.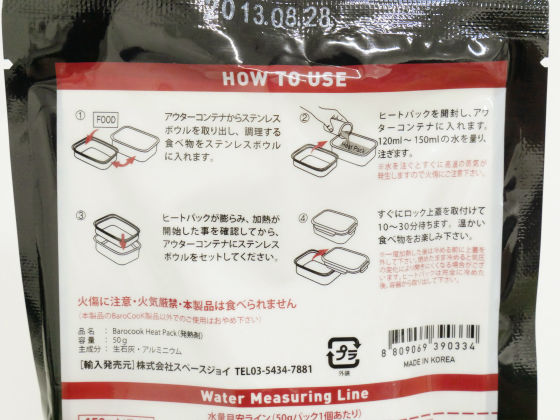 So, the first thing we make is camp classic · curry rice.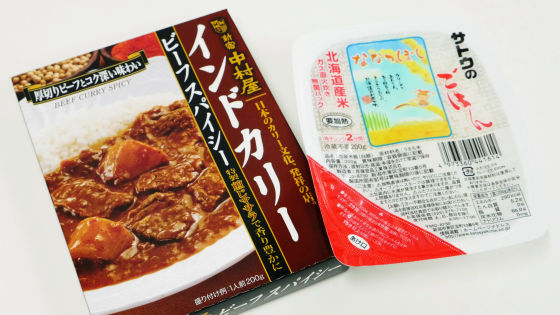 In the beginning, put in a stainless steel bowl a type of rice that you do not chin with retort curry and range.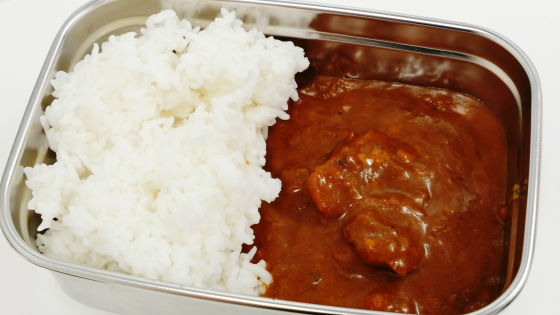 As the line is attached to the bag containing the heat pack, put water in the line.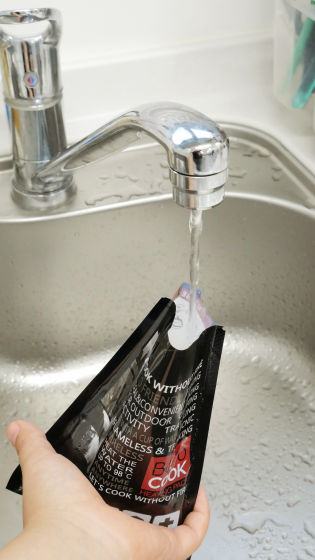 Put the heat pack in the outer container and pour water on it ... ....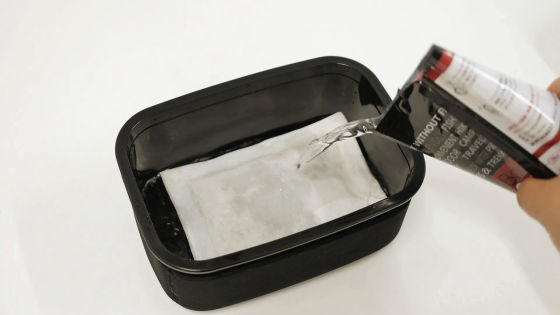 Steam rises little by little.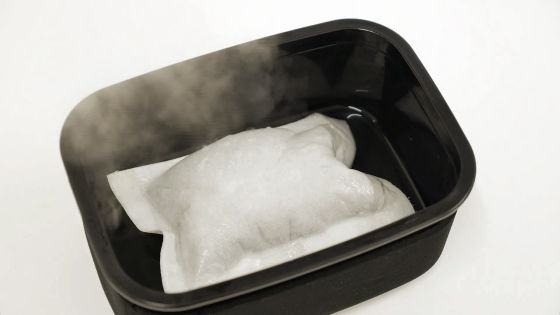 Heat packs water and heating begins. The state that the heat pack swells more than expected, and the steam rising while making a sound with junjuji can be confirmed from the following movie.

Bento type cooker "BAROCOOK" that does not use fire or electricity - YouTube


When heating began, set up a stainless steel bowl with curry in the outer container.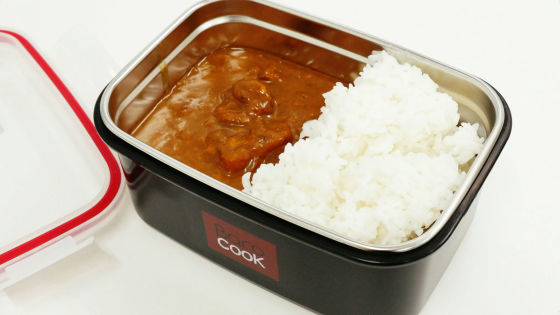 Close the lid.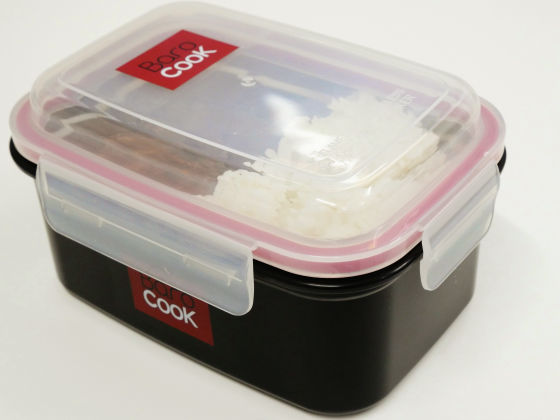 At this time, although the outside of the outer container is not so badly baked, it is slightly hot and it is expected to be further heated if time passes.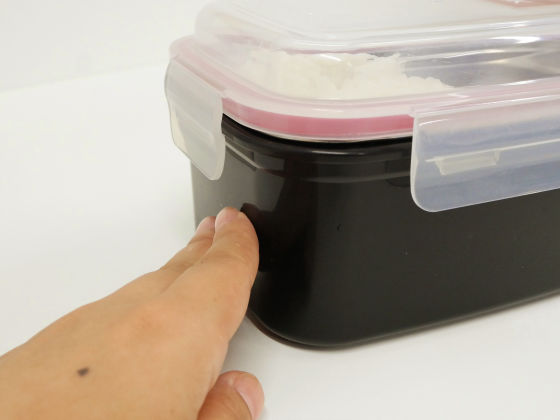 In that way, let's wrap the container completely with a neoprene protector sleeve so as not to get burned.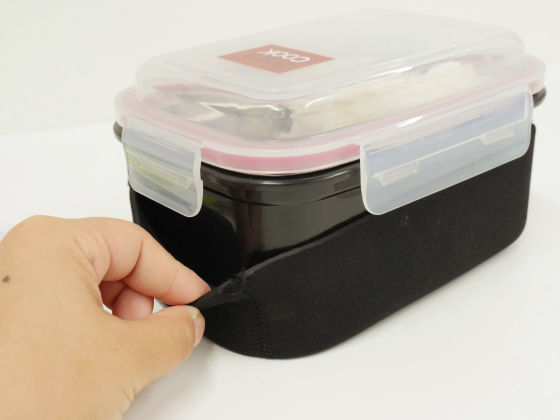 After a while the inside of the lid became white and cloudy.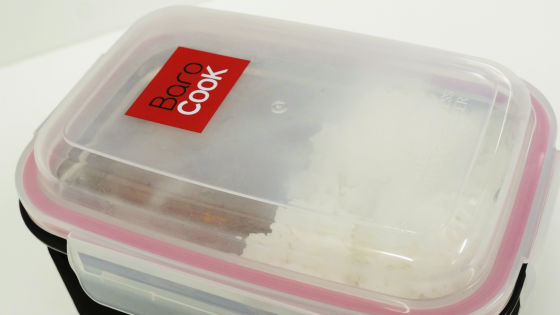 After about 20 minutes, you can see that water droplets are on the inside of the lid.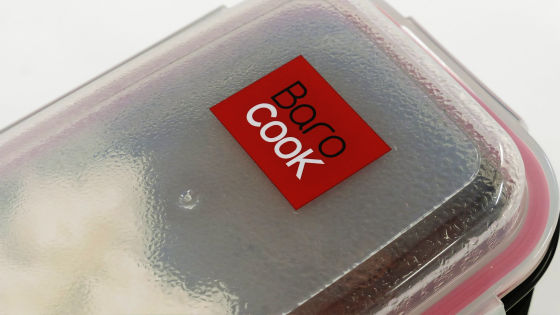 Looking at the instructions, the cooking time of processed rice is 20 to 25 minutes. The time suitable for cooking Barrock is about 25 to 30 minutes, when using 1 piece of heat pack of 50 g, the temperature reaches 95 degrees after 20 minutes from the start of heating, it seems that the temperature gradually decreases from there .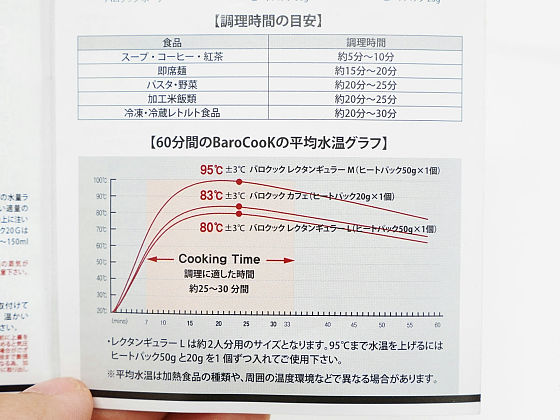 So, after 25 minutes, I lid off the lid.



At this point the temperature exceeds 50 degrees.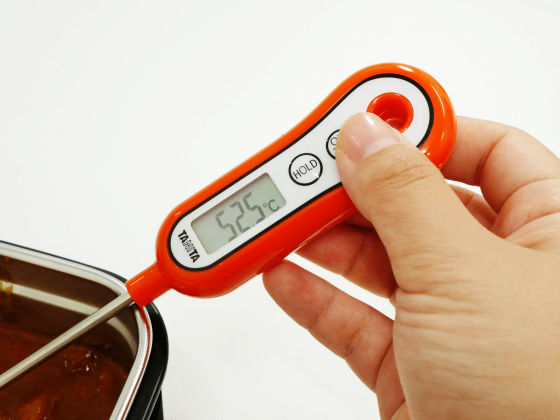 When I ate curry, it was a warm curry without complaint, with fire passing through potato as well as part of Ru.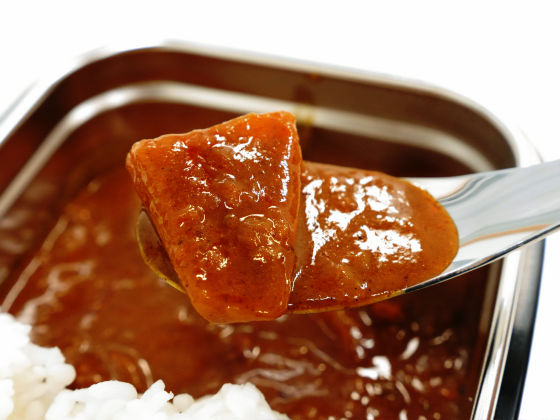 When I tried eating with rice, rice was also in a state of rice cake, the meat was softened, so it was clear that juicy was clearly understood.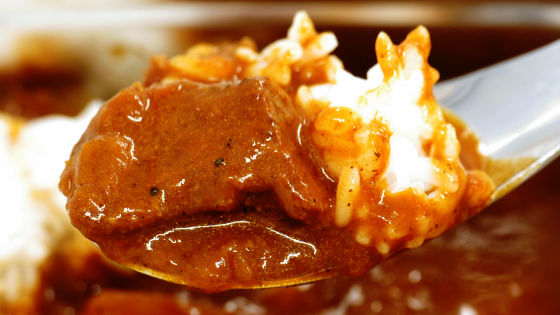 However, solid rice is harder to transmit heat than rice, which is a liquid, so among the rice crowded with rice, the upper one is not well transmitted heat, a little disappointing result.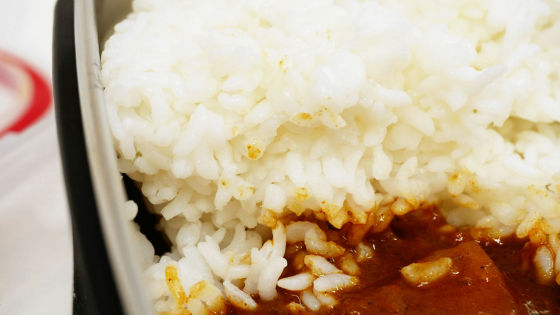 Next, I challenge to make chicken noodles.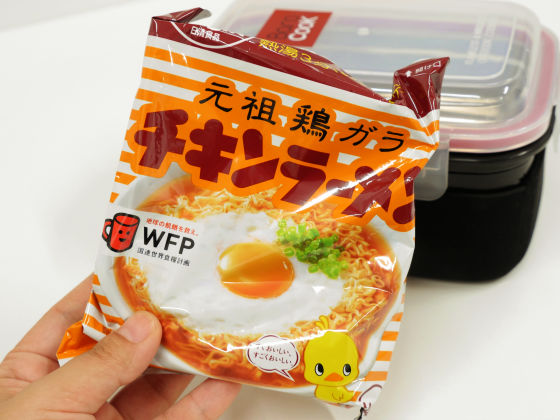 When making ramen, first put water in a stainless steel bowl and heat it with a heat pack.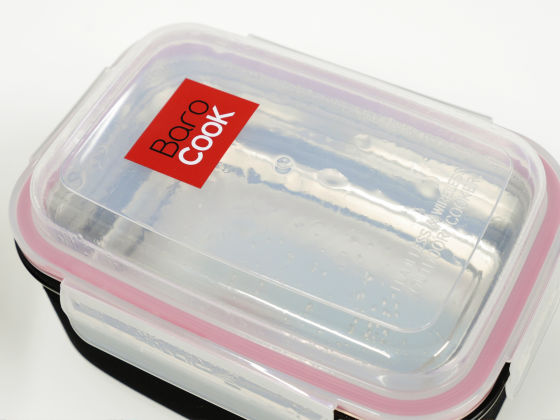 When about 25 minutes passed, bubbles arrived inside the stainless steel bowl and the temperature was getting higher.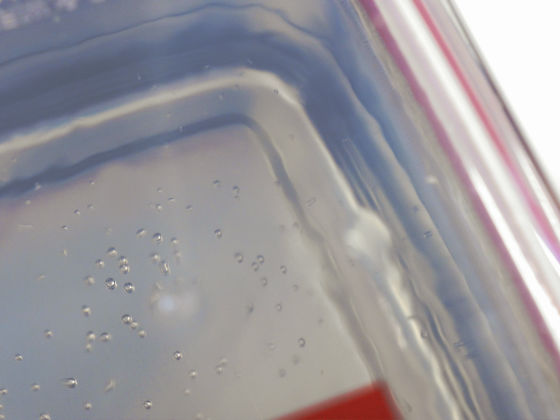 Chicken ramen and eggs are introduced ......



Close the lid and wait three minutes.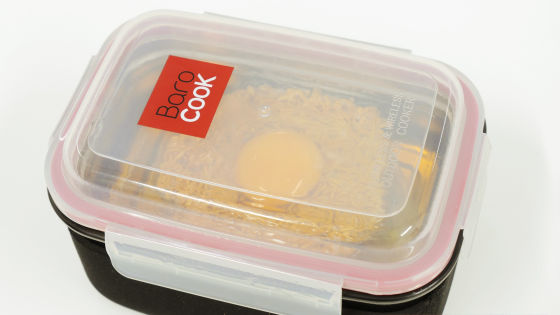 Three minutes later, Chicken Ramen looks like this.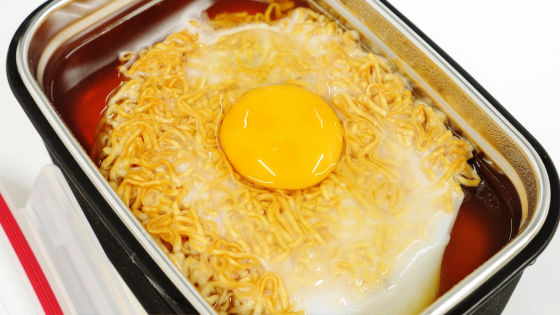 White of the egg was slightly transparent, but the noodles were soft.



Egg yolks are thick.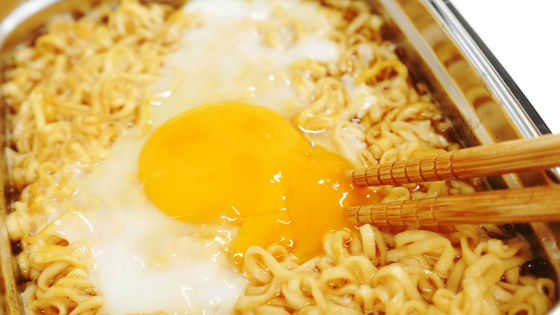 When I ate it, the chicken ramen was not hot enough to have cooked in a lunch box without using fire or electricity at such a temperature that Hakhafu had to be sunk. The timing when the egg becomes good feeling and the timing when the noodles become good feel a little bit, but since the eggs are also heated while the noodles are being sipped, unless you care about the details, you can taste deliciously chicken ramen You can eat completely.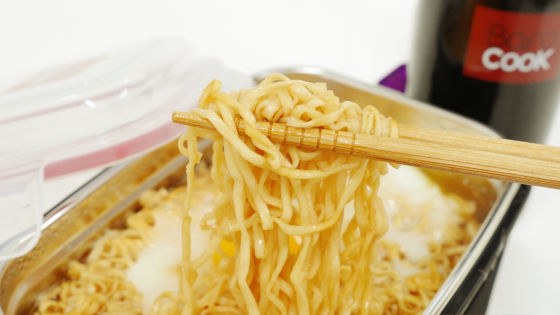 Where it was found that it is considerably heated in the case of liquid, I experimented with "Can you make a pot too?" Put the vegetables, meat and soup in the stainless steel bowl ... ...



We will install it in the outer container containing the heat pack and water.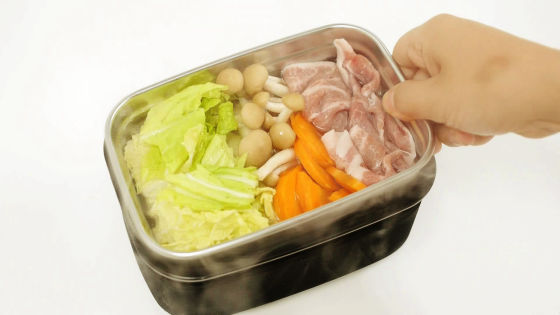 After waiting about 25 minutes with lid ......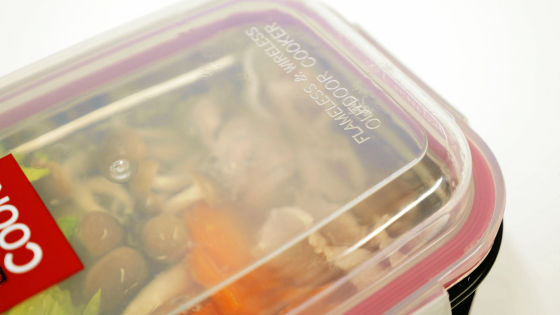 The pan was completed successfully.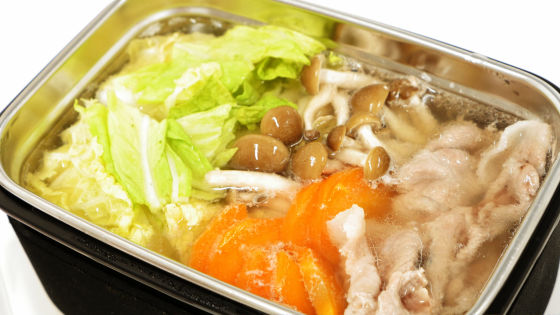 When I tried eating meat, it was completely fire and the pot was hot as well as chicken noodles. Likewise, it seems that the temperature tends to be higher in the liquid, and it seems that soup and risotto are easier to eat than hot lunch.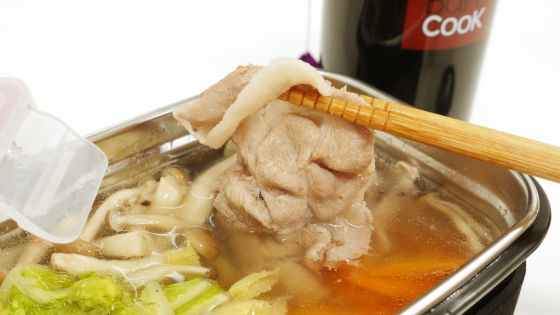 The carrot was a bit hard ... ...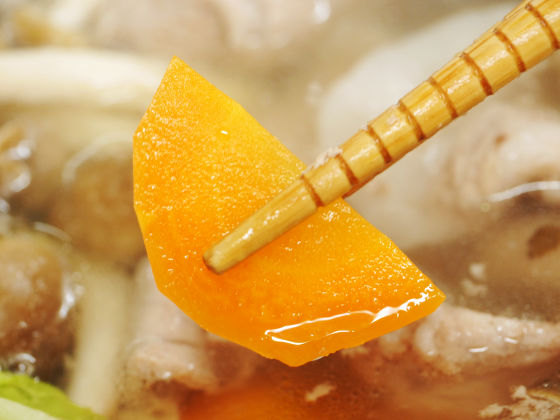 Shimeji and ...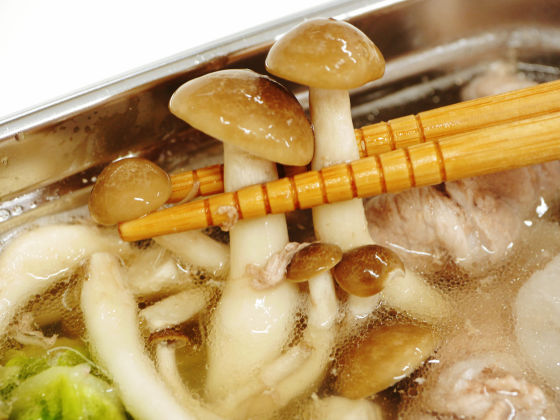 The leaf part of Chinese cabbage was soft.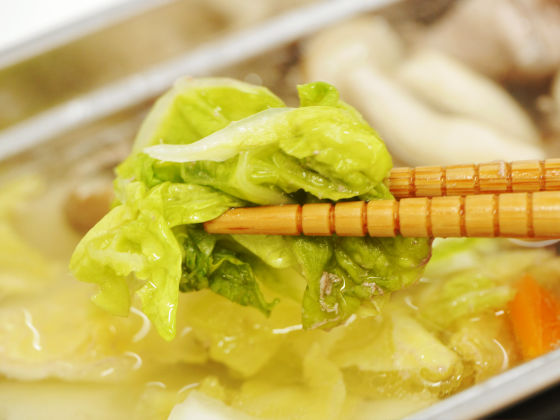 The white part had a slightly shaki-kaki texture remained.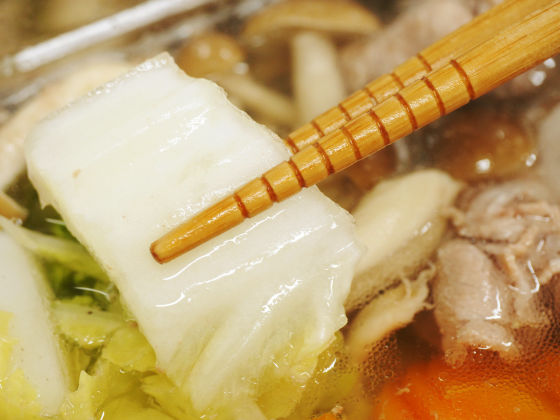 Temperature is nearly 70 degrees even after a lapse of a while since opening the lid, so you can eat other pots outdoors.



How to use the tumbler is basically the same as the lunch box.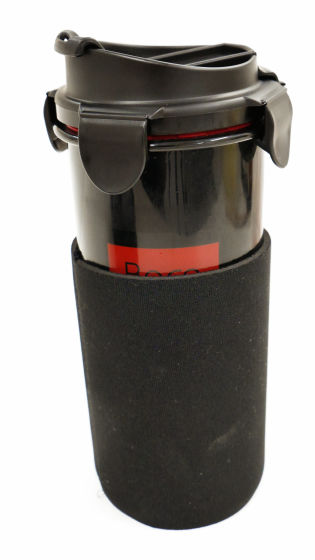 Tumbler can also be disassembled into four parts: neoprene protector sleeve, plastic bottle, stainless steel tumbler, lid.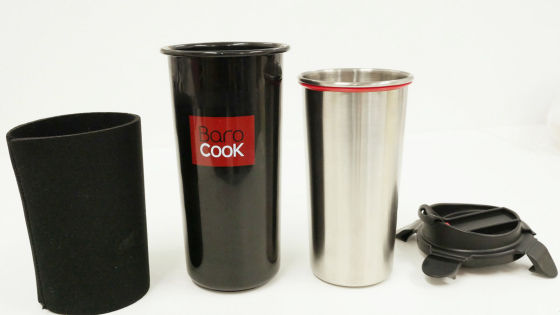 First, I put drinks in a stainless steel tumbler. This time I tried put 300ml of water.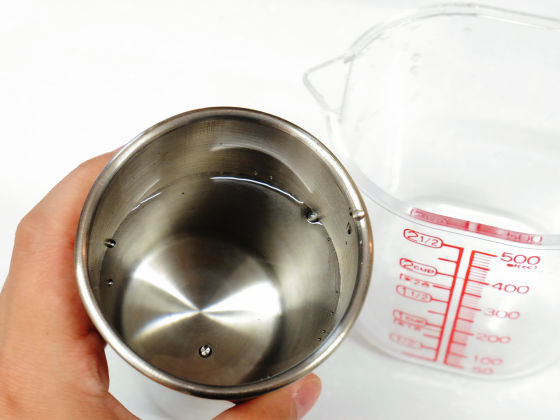 Heat pack is slightly smaller 20g.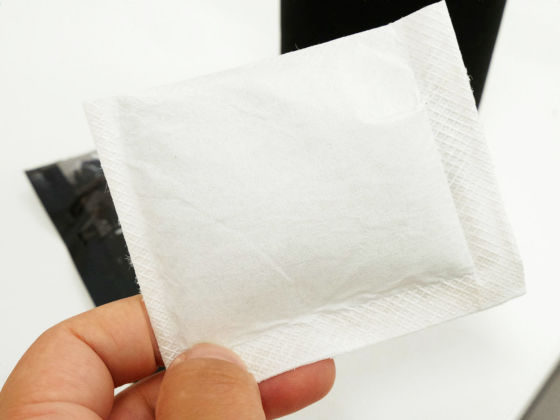 Push it gently into the plastic bottle with chopsticks etc.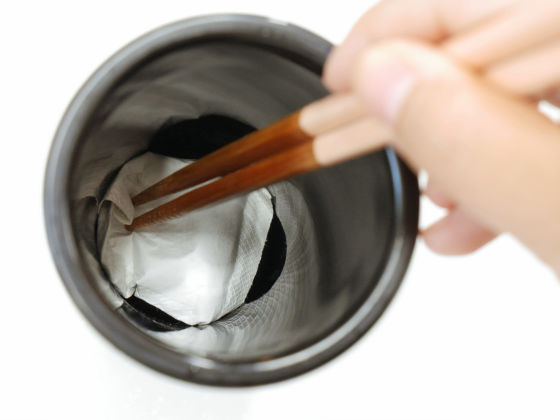 Pouring water ......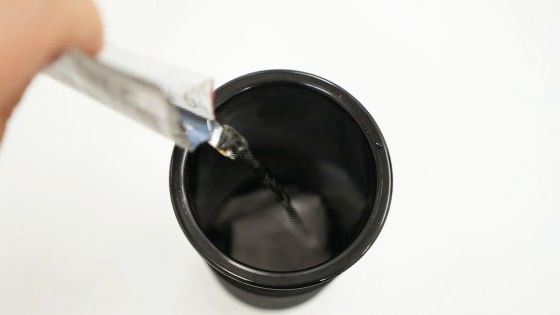 Steaming with the sounds, the steam blew out.



Place the stainless steel tumbler in a plastic cup.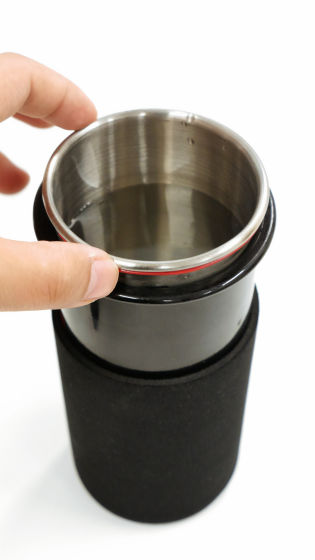 Firmly tighten the lid ......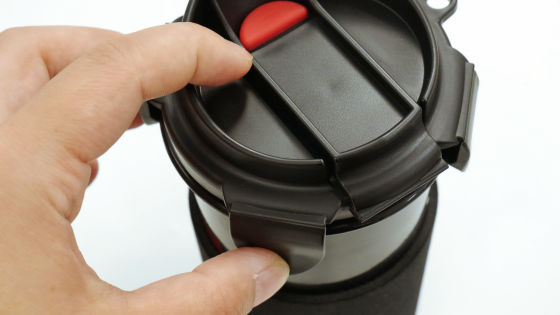 Leave it for a while.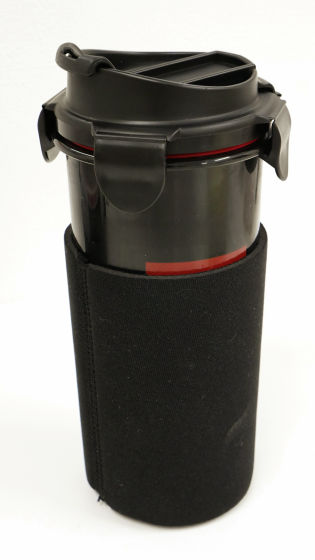 In the case of a tumbler, bubbles are attached to the inside within about 10 minutes, and it is in a state that it is firmly heated.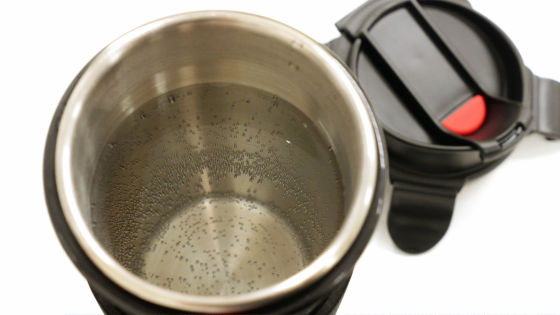 When I measured it, the temperature was over 73 degrees.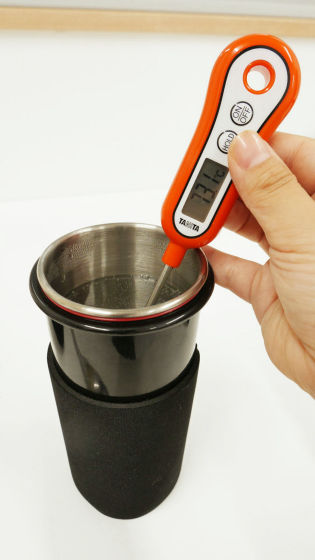 After entering a tea pack etc ... ....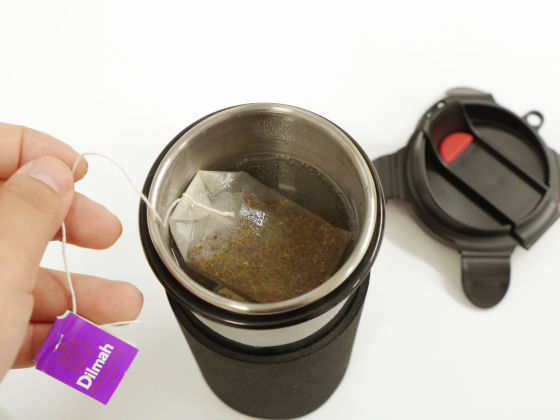 It will be in a condition that you can drink tea immediately.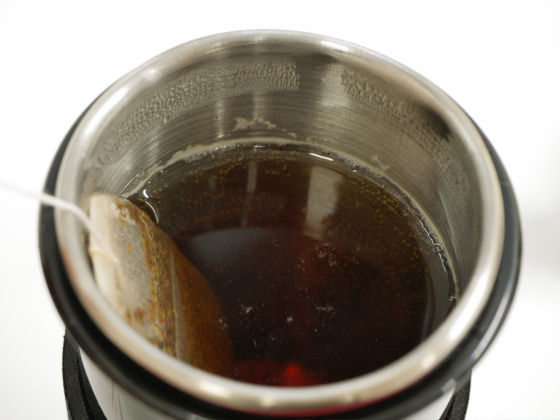 Since the lid is attached, the point which can be carried is convenient, and accidents which overwhelm the angle too and wear a hot drink can also be prevented.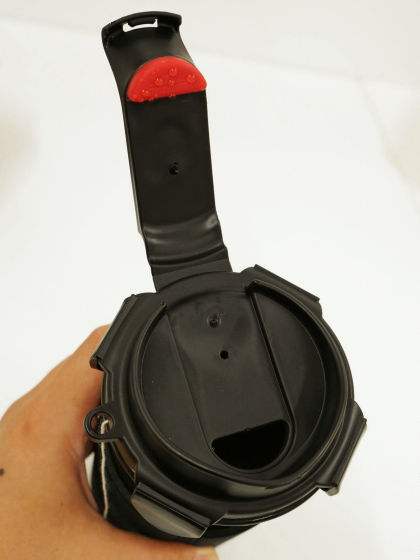 In addition, article creation It is possible to purchase the Baroque Rectangle M from Amazon now with tax 2500 yen.

Amazon.com: Baroque Rectangle M 481097: Home & Kitchen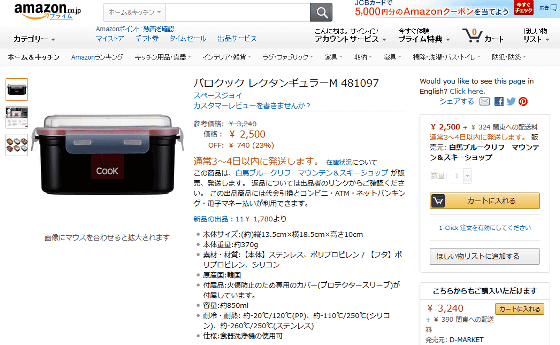 Baroque Cafe Black is 2940 yen including tax.

Amazon.co.jp: Baroque Cafe Black 000096: Home & Kitchen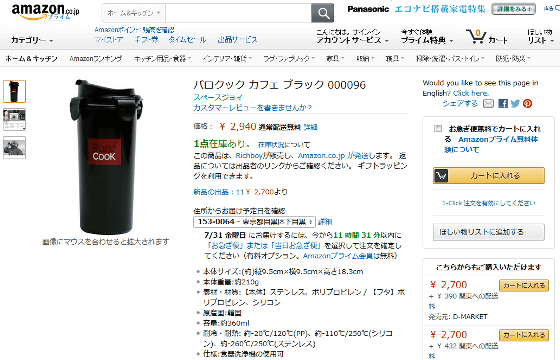 Heat pack is 50 g of thing with 200 yen including tax ......

Amazon.co.jp: Baroque Heat Pack 50 g 390334: Home & Kitchen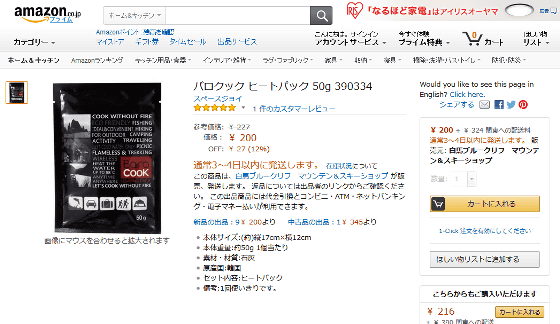 The 20 g person is 162 yen including tax.

Amazon.com: Baroque Heat Pack 20g 390303: Home & Kitchen