A man who has been banned from entering Starbucks for the rest of his life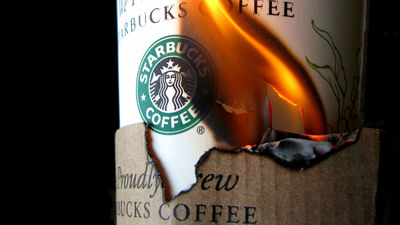 ByFrankieleon

A man living in St. Petersburg, Florida, USA, is caught up in an unexpected situation that an event caused prohibition of entering all Starbucks shops for the rest of their life as a trigger.

Starbucks bans local man for life for defending handicapped
http://www.wtsp.com/story/news/local/2015/07/23/starbucks-bans-local-man-for-life-for-defending-handicapped/30602857/

Here's How You Get Banned From Starbucks For Life | First We Feast
http://firstwefeast.com/drink/man-banned-from-starbucks-for-life-for-defending-handicapped/

Rob Rowen, a man in the image below, who was forbidden to enter the Starbucks for the lifetime.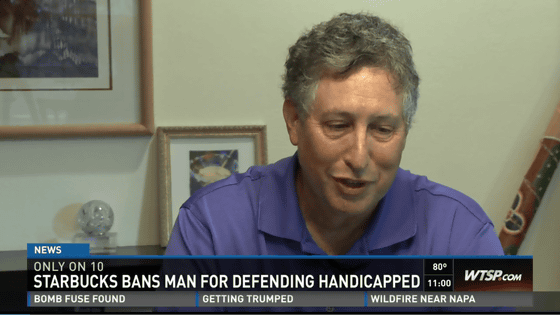 Mr. Lowen always used the local Starbucks, but one day, a letter from Starbucks headquarters arrived under Mr. Lowen. The letter said that a notice that "Mr. Lowen is prohibited from using all Starbucks regardless of domestic or overseas" was written.

The following letter actually arrived at Mr. Lowen.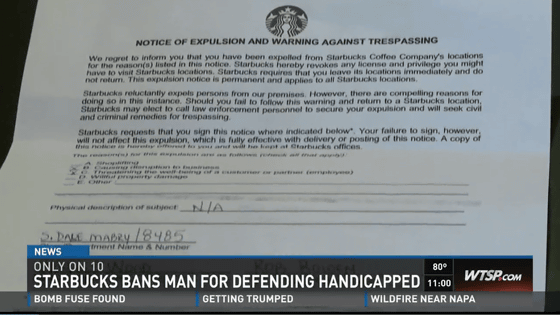 The upper part of the letter contains the Starbucks logo and the title of the letter is "NOTICE OF EXPULSION AND WARNING AGAINST TRESPASSING (warning against entry and exit notice)".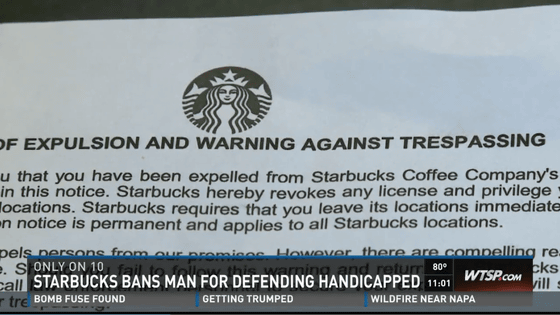 The reason why such a letter has arrived is that Mr. Rowen was paying attention to Mr. Lowen's local Starbucks who was illegally parking his car in the parking space for disabled people. In the letter, it says "Causing disruption to business" and "Threatening the well-being of a customer or partner" which is a reason for prohibiting entry and exit.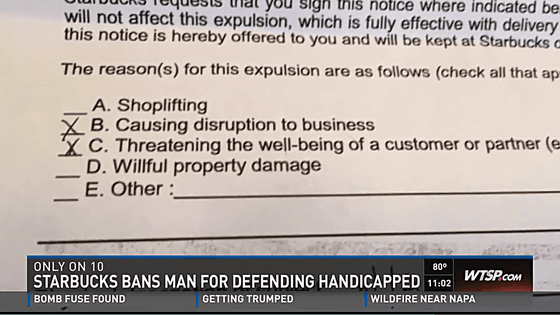 Mr. Lowen said, "The manager of Star Dub Store South Dale Mabry that I always pass has banned me from using the shop, and when a letter arrives from the Starbucks headquarters," It is certainly not an apology letter from the headquarters Although I thought that it was "for some reason, I have been forbidden to use Starbucks store all the time for the rest of my life."

The following shop is Starbucks South Dale Mabry shop where Mr. Lowen came.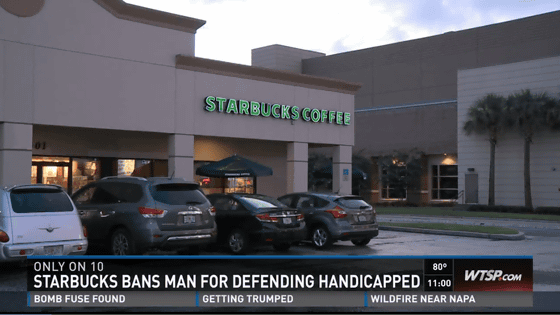 A parking space for disabled people is set up near the entrance of the shop.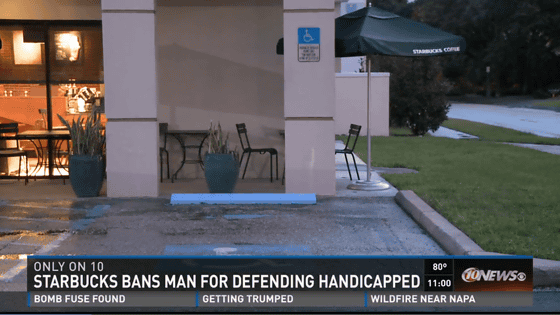 If you parked illegally with a sign or a sentence indicating that it is exclusively for the physically handicapped in front of the parking space, a warning "FINE UP TO $ 250.00 (a fine of not more than $ 250 (about 30,000 yen)") It is also written.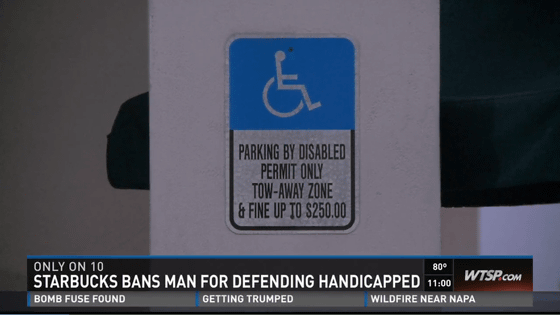 The reason why Rowen adheres to the proper use of the parking lot so that it is banned from the Starbucks side is because Mr. Rowen's son-in-law is suffering from muscular dystrophy and living in the wheelchair and is always driven by illegal parking Because I am struggling to find a place to stop. Mr. Lowen says that when he finds illegal parking at a Starbucks store he normally goes through, he asked everyone to hear about it.



Mr. Lowen sometimes shoots illegal users with smartphone cameras, and once said he had protested illegal customers to the police. However, due to the appearance of customers claiming excessive calls by Ms. Rowen, the store manager and the area manager judged that "Mr. Lowen's actions are overkill and other customers who are not illegally parked are inconvenienced" That's why we stopped using stores.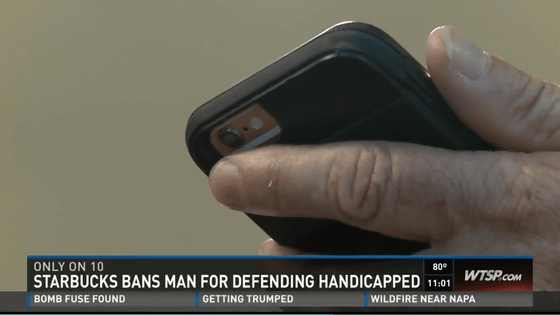 Also, after interview with Mr. Rowen by a local television station, we discussed between Starbucks and Rowen and we were convinced of each other about the proper use of the parking lot. According to Starbucks spokesperson, Mr. Lowen said that Starbucks can now freely use Starbucks by canceling the order to prohibit entry and exit from all Starbucks stores. In addition, Starbucks South Dale Mabry store is discussing the parking lot of the owner of the land with the store's store, and plans to improve the structure of the parking lot in the future.
in Note, Posted by darkhorse_log