Charcoal & Puri Puri Wonton that is cool even in "baked" has eaten exquisitely harmonious one tanmen at "Ebara cho Shinatetsu"


It is a combination of straight spherical soy sauce soup and slippery medium and fine straight noodle which the seafood and chicken umami firmly emerged, but simple but still deep "Ebara cho ShinatsuIt's Soba Soba (ramen). I was eating a lot of different things actually because I was able to enjoy other delicious barbecued chashieurs, baked wonton and even one tanmen on the surface.

Ebara cho Shinatsutetsu (@ shinatetsu7877) | Twitter
https://twitter.com/shinatetsu7877

"Ebara cho Shinatsutsu (old shop name Shinbashi Sobata Tsuya)" is located about 1 minute on foot from Ebaracho Station on Tokyu Oimachi Line.


The shop arrangement is like this.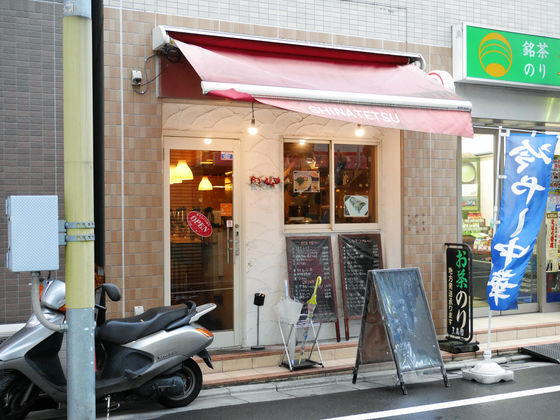 There was a menu outside the shop.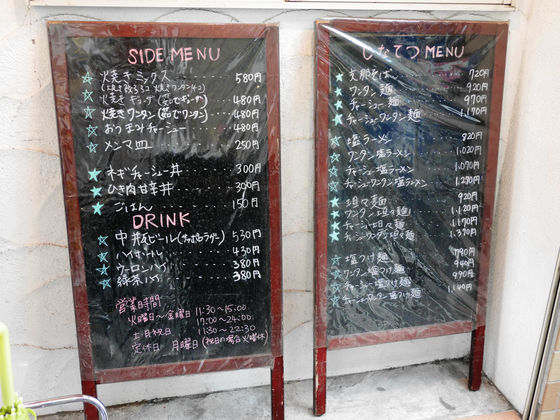 There are 11 seats in the shop only at the counter.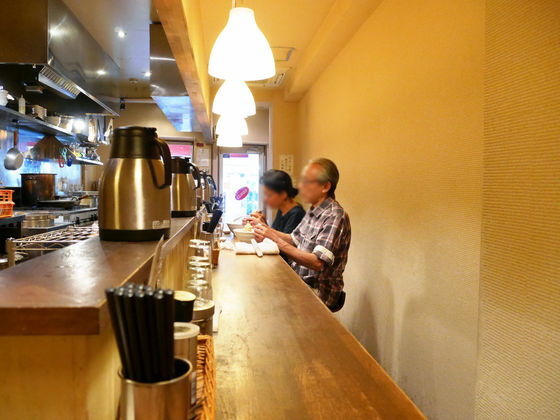 The menu looks something like this. In this time, baked mix (3 baked dumplings, 4 roasted wonton) can enjoy enjoying "Oriental dumplings", "Chashuu Wan Tanmen" which is full of besides, Wonton which entered in Wan Tan Men, "I ordered.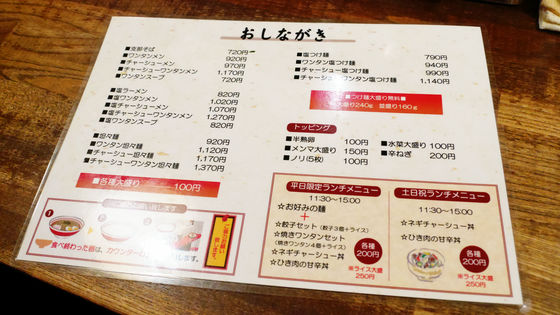 Ramen arrived in 2 or 3 minutes from the order. The left is China beside, the right is Chashuu One Tanmen.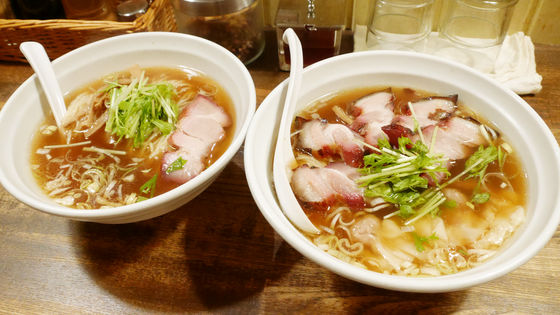 Soba soba is a soy sauce ramen with soy sauce soup and medium and fine straight noodles, chashued · mizuna · menma grated.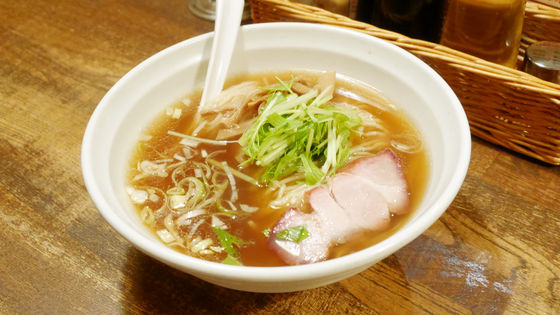 And this is Chashuu One Tanmen.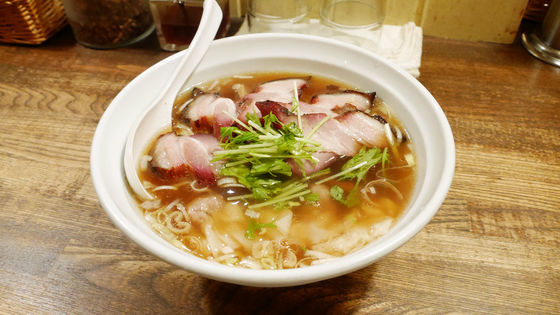 There are 4 pieces of chashew than chin soba, and we have plenty of wonton.



If you look closely well you can see that the surface is grilled with caliche.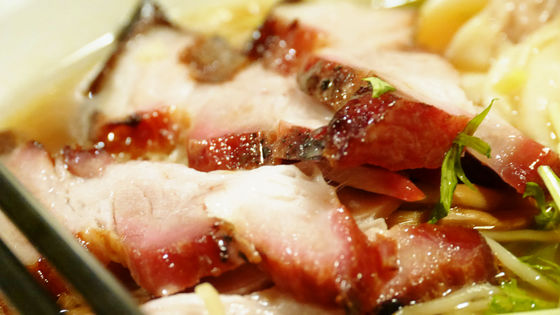 And medium - thin straight noodles under the char siu.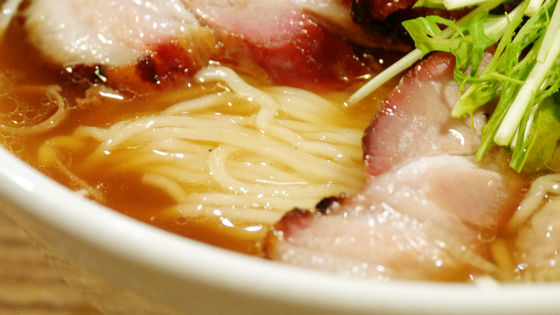 There are other Menma.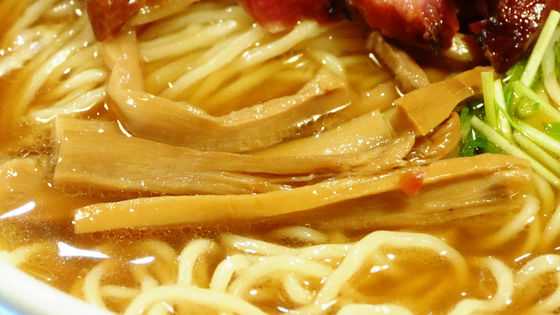 First I will try sipping soup. The soup is based on soy sauce that you can enjoy fish and chicken umami, and it has a powerful taste to feel the richness while feeling refreshed.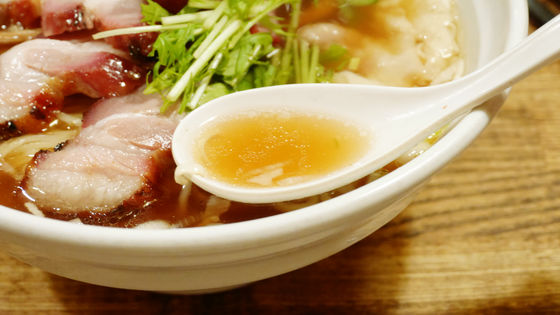 Next time I tried eating noodles, medium to small straight noodles with a high moisture content with slippery are very good. The compatibility of noodles and refreshing soy sauce soup is outstanding, and chopsticks advance even with orthodox sauce ramen.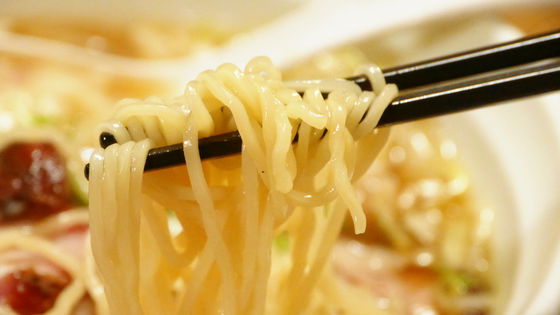 Pakuri is added further. The surface of the barbecue is baked and the fragrant flavor spreads throughout the mouth. Meat is juicy & soft, and there is little smell, so compatibility is good with plain soup.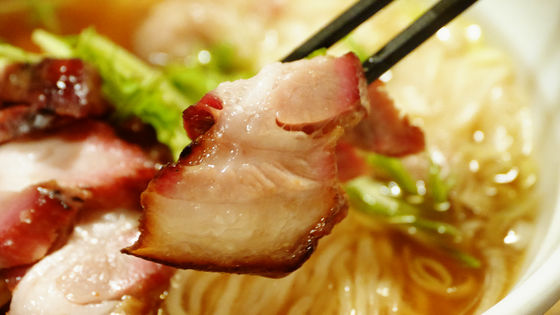 Wonton has plenty of anticipation to put it in the side menu as "Grilled Wonton" and the contrast of the texture of slippery leather and spicy food is very mysterious. The compatibility with soup is also quite reasonable, even if wonton is full of bowls it is likely to be eaten with pelori.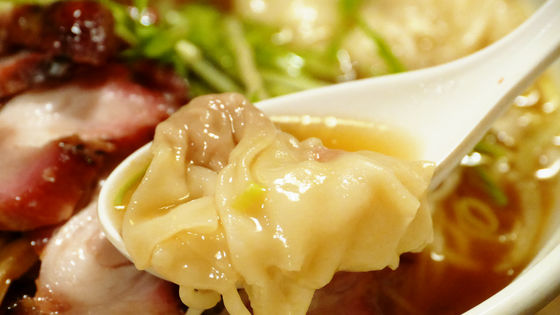 Where I ate half such ramen ......



We will introduce homemade "fried mustard" on the table.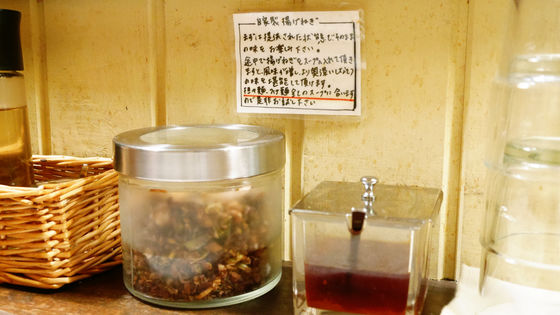 Then, the soup plus the fragrant flavor of fried mustard, transformed into a deeper, more powerful taste.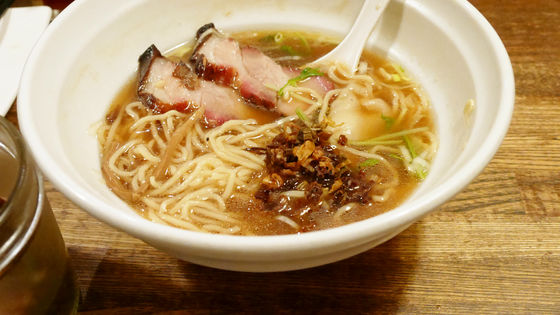 This is "baked mix" ordered with ramen, grilled wonton and grilled gyoza can be eaten together.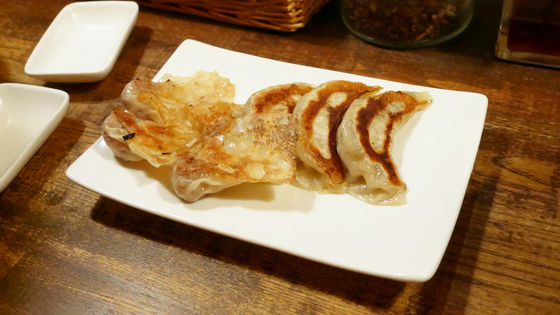 Grilled wonton is a baked item in one tanmen, good texture of meat packed with leather baked in crispy and plump.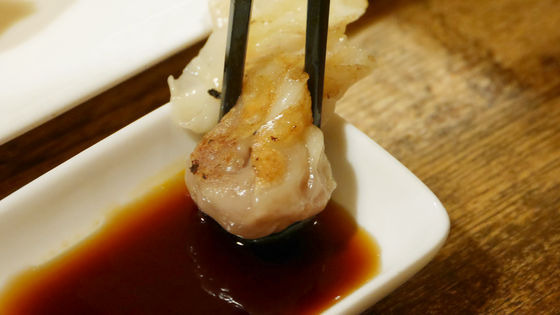 The roasted dumpling has a lot of plentiful stuff in the leather and the rich taste where the meat juice overflows every moment of eating.



In addition, "Ebara cho Shinatsutetsu" is a regular holiday on Monday, and Chinese side soba is 720 yen, chashuwon one tanmen is 1170 yen, baked mix is ​​580 yen.