I ate various kinds of seafood fortune at "Misuki shop" where you can enjoy huge "Shira don" like a cartoon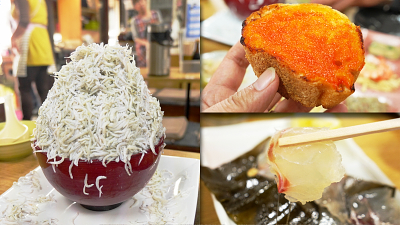 Kazuta City (Wakayama City) at Wakayama Prefecture and Osaka Prefecture, which is near the border, can eat "Shira-don" that shuffles deliciously on riceMilky shopI heard that there is a lot of bamboo dumpling, so I tried visiting what kind of shabu-rice bowl could be eaten. At the shop, we were able to enjoy the dish like rice bowl, which is aimed at, as well as dishes using local snacks of local specialties.

Mitsuko shop 073 (459) 0328
http://www.eonet.ne.jp/~sakanahime/index.html

Miyuki store Wakayama Kota's gift shop
http://www.kada.jp/miyage/mankou/

Milky shop is a shop located in Wakayama City Kata who is located in the part that struck west from the Kii Peninsula. In the case of automobiles, it is about 40 minutes from Hanzomichi, Sennan IC or Wakayama IC, and it is possible to visit Kanata Katai / Kota Station, the nearest station of the railway, in about 20 minutes on foot.


The landmark is the building of the large Torii Torii of "Kaeda Awashima (Awashima) Shrine" and the "Kota Tourist Center" next to it.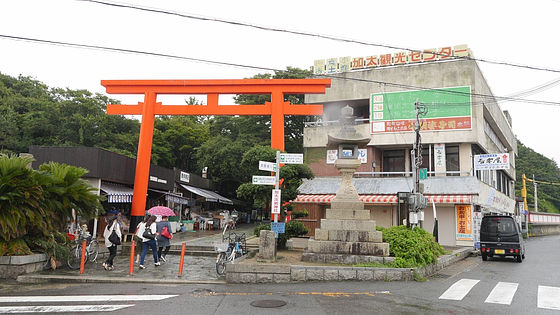 Several shops are lined up by the entrance to the shrine through the torii.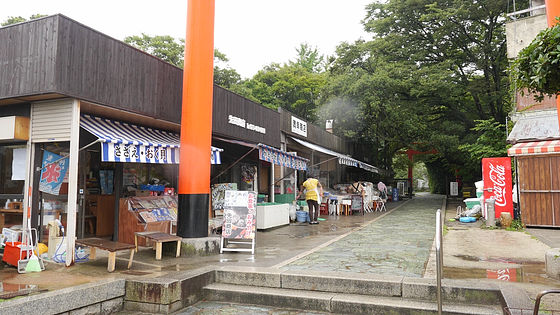 Milky store that I visited this time was in such a store.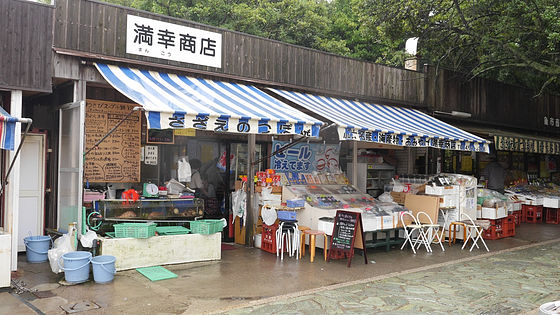 Kaori with a fishing port, fresh seafood is ordered with watchdog at the storefront. Above all, Katayama 's red snapper, which is lodged throughout the year, is one of special products.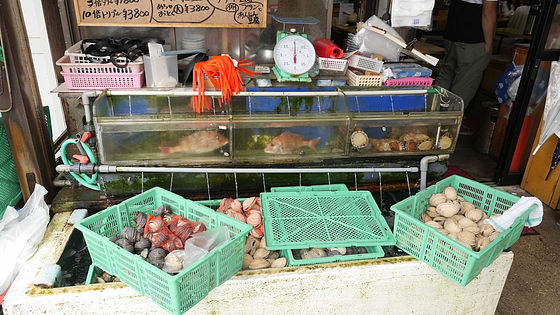 Processed products of marine products were also placed.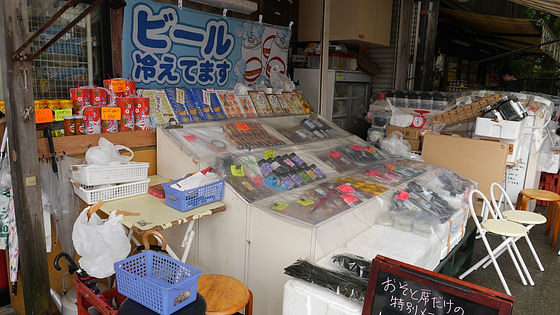 Menu such as "Wasabi Soup Small Pot", "Awashima Don", "Clam Chowder", etc. is written in the main menu table in the shop front, and in fact other marine products are more important than "Shira don" You can see a glimpse of that.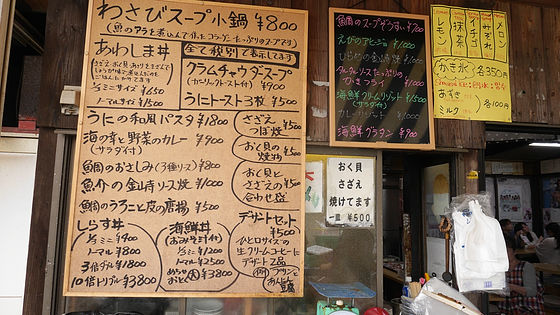 So I tried to enter the store at once. It was around 11 o'clock on Sunday, but the store is almost full.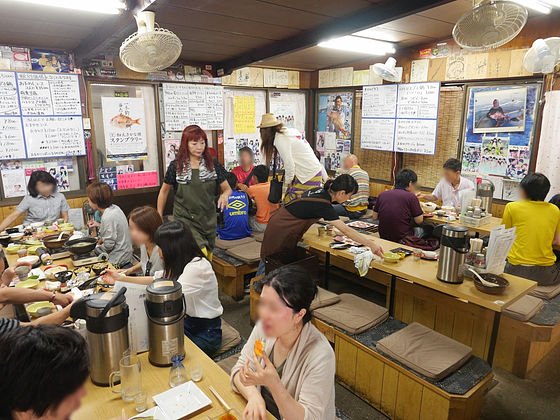 It seemed that the number of sign paper stuck on the whole wall tells the name recognition of the shop.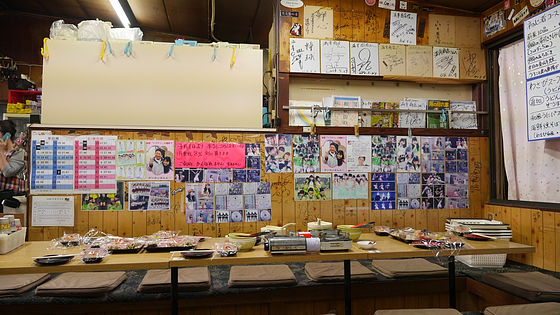 The first hand handed over that "I do not care" was a hand towel that was half-frozen and chilled by the kinkin. On a hot summer day it seems pleasant to push it against the neck with "pitt".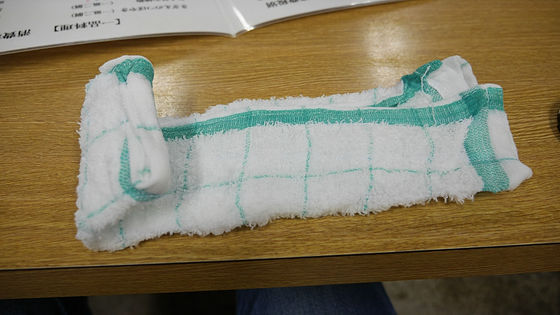 As mentioned earlier, the Misuyuki shop's signboard menu is a course menu that mixes fresh marine products, no matter what. There are many customers who visit Shira-don as a matter of course, but as many courses are available that can enjoy abundant seafood, it seems good to taste variously while listening to the shop clerk's recommendation .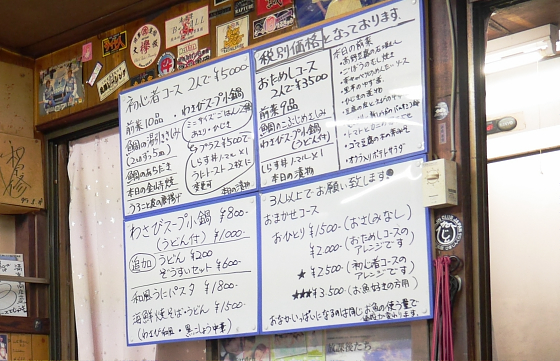 Of course rice menu and one dish menu are also prepared abundantly so that we can order which, so we will get lost for a while.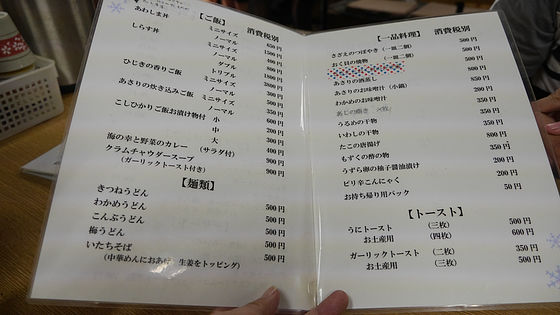 So, this time we have 9 appetizers and sea bream soup stock, a wasabi soup small pan and a shibaru bowl normal, and two pickles set for 2 peopleSushi course(3500 yen without tax) ordered. In addition, the shirasu was packed with "Shiru-don double"(1800 yen), with the sea urchin"ToastI decided to order "(500 yen).

First of all, appetizers were brought. It was 9 kinds of appetizers including seafood such as shells and shrimps, mountain noodles such as brussels sprouts, burdocks, taro and Takano tofu.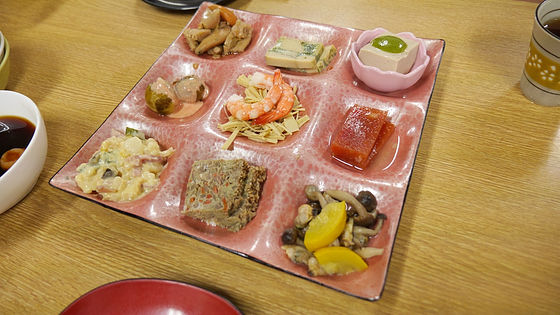 Wasabi soup small pan was brought next. It was a soup based on octopus octopus laver.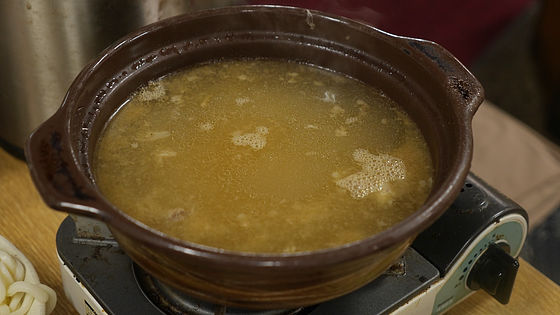 First of all it was recommended to taste with soup alone, so when you taste it, you will feel the taste completed just by this, although the dashi with richness that you took a whole day of sea bream alla cooked, it is rich in flavor can do.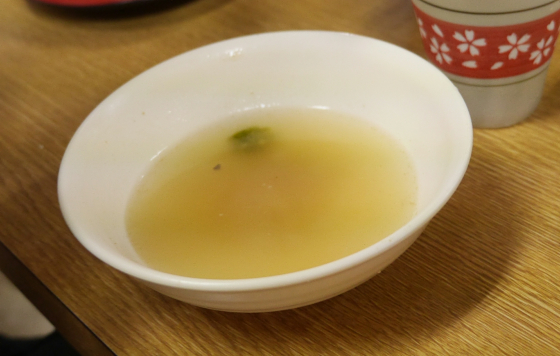 And when I tried to taste this raw soup with a raw wasabi called home - made, the spicy that wasabi 's crispy was added to the soup where it was, and it changed further to flavor. It is simplicity of only seaweed Aradashi with wasabi, but it was a soup that can taste the deliciousness of the ingredients to its fullest.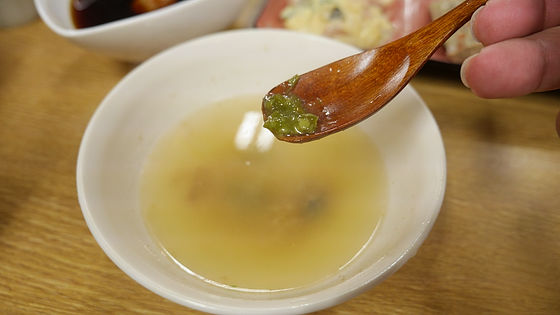 When I was talking to the soup, "Snail 's Braised Seeds" included in the course was carried. It is a local specialty of snapper sea bream shrimp with kelp, flavor is good when you eat it with lemon.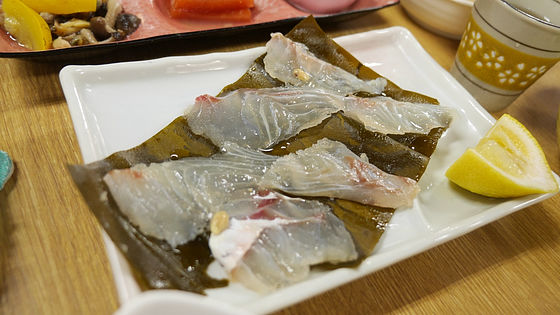 When lifting with chopsticks, the thickening of the trolley and kelp pulled the thread. The taste of kelp was soaked in the sea bream's body well, and the texture which was made into crunchy was a comfortable finish.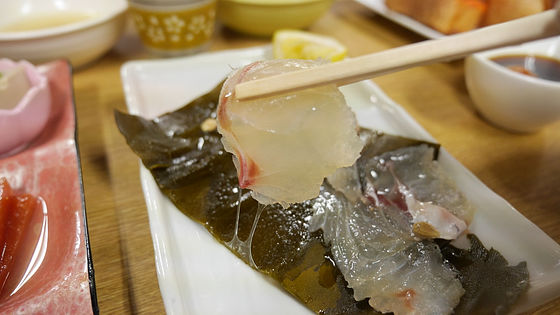 Subsequently, "Shirasutaro Normal" which is included in the Sushi course was also brought here. Even though the size is normal, this looks. It was higher than the side by side iPhone 5c and it was packed with don.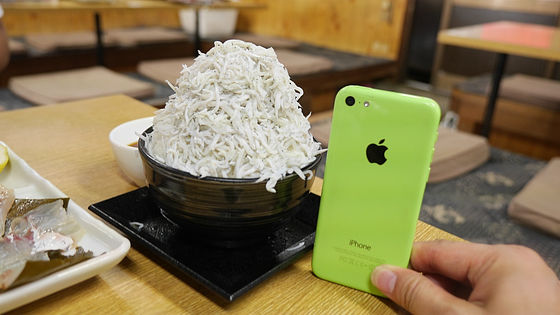 In Shira - don, special sauce sauce containing plums and wasabi was set. Slightly sweet ash and soy sauce of irritating wasabi are impressive.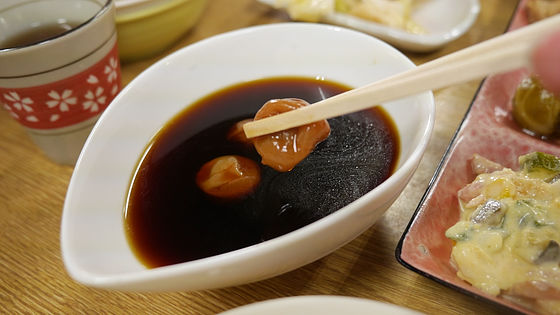 Shirasuton It was fascinated by the size of normal bowl, which boasts an amount three times as large as the normal sizeShiru-don doubleArrived. It is supposed to be awesome.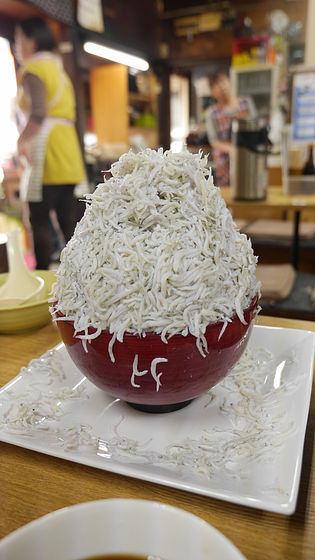 Size comparison by iPhone 5c as usual. It seems that the height of the shirasu pile stacked high exceeds 20 cm.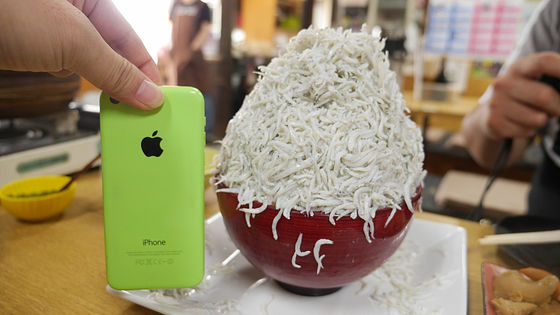 The falling shit falls on the bottom dish, so you can taste the last one.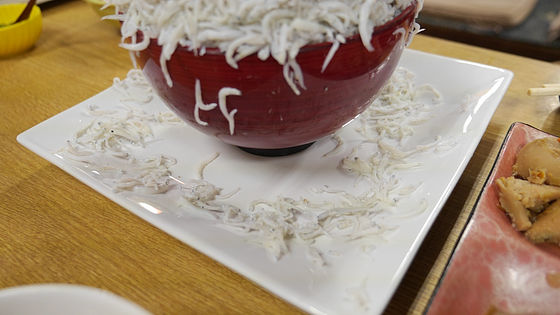 Shira-Taro Compared with normal and double, it looks like this. "Shira Bowl Triple" going further up is normal 3 × 3 =9 times the sizeIt is said that it is becoming full, so it seems that you will be full with just thinking.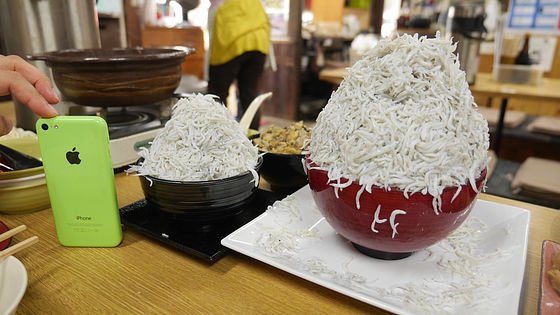 The shining blessed with it is a look that feels soft as fresh as you see it. Even so, I am very anxious how I accumulated it successfully.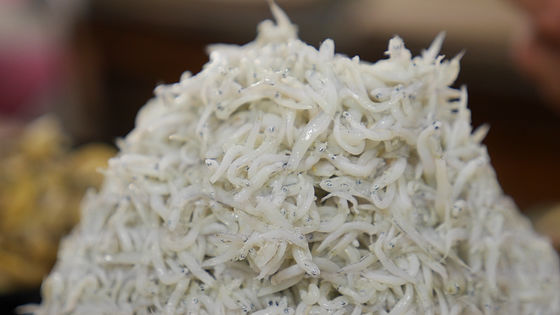 With just looking at it, it will not decrease as soon as we can see it, so I will never fail to destroy the mountain.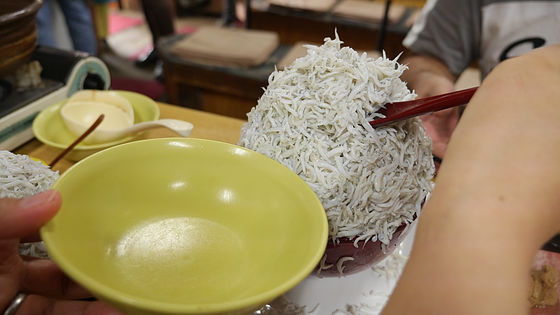 Bounce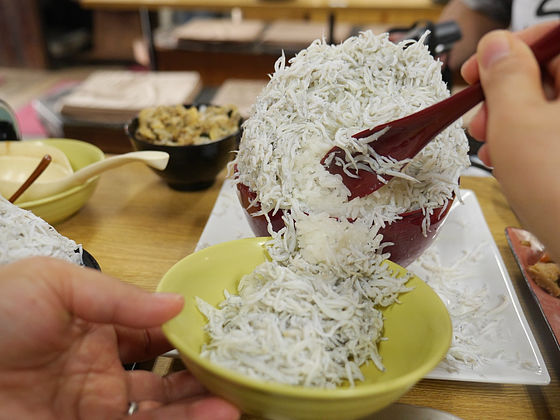 First of all, I can not attach anything, just a single mouth pakuri as it is. The shrub that was boiled with moderate salting is fluffy, the shitting itself is a finish that feels a subtle sweetness, and when put in the mouth it disappears with whip. The rice was plain instead of vinegared rice, and the hint of salty taste of salt was just finished in a good sense of cohesiveness. Literally, 2 levels of rice can be leveled sufficiently by this alone.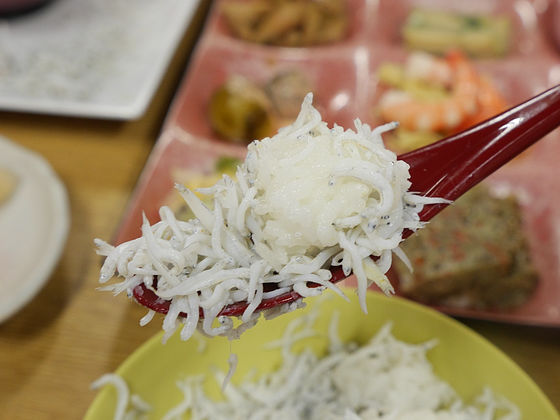 When I ate a little to eat, I made special sauce soule. Turning around to the extent that it spreads lightly over too much, it got just fine.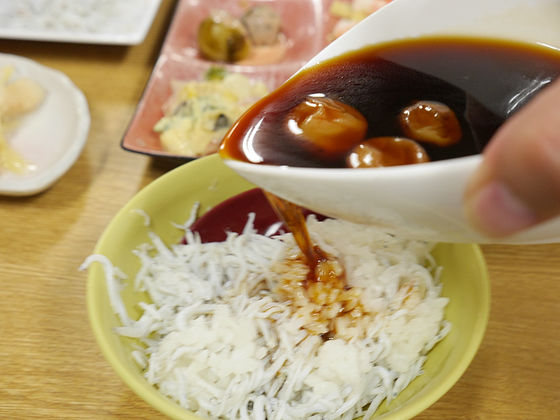 Pakuri with soy sauce on. The flavor of soy sauce, the acidity of Umeboshi, the irritating stimulus of Wasabi passed through to the nose, and changed to a different flavorful taste than plain rice bowl. It is the moment that you realize that the flavor of soy sauce is going well with marine products. As soy sauce is overloaded, it will be hard to eat gradually, so it is good to find a good balance by eating while checking how little by little without getting bitten.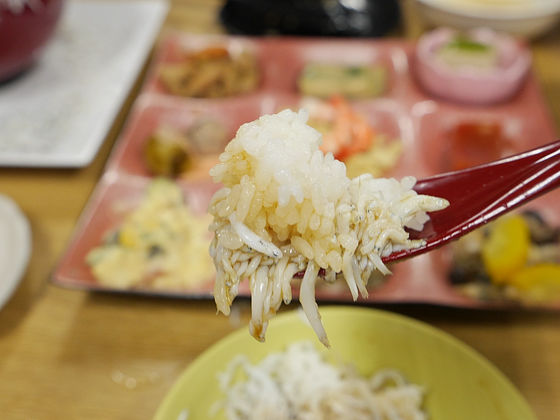 When I looked at the rice bowl that I thought that I was going to eat to a certain extent, I found that there was still quite a lot waiting. If you look closely, you can see that the rice itself, which becomes the inner "core", is highly priced and the strata of Shitara is made around it.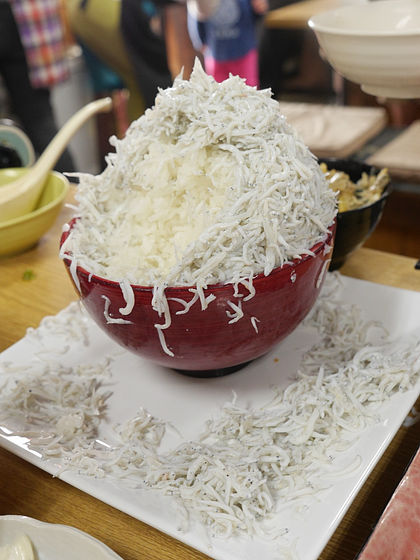 Shrimp falls on the saucer, of course, scoops and eats with mushrooms.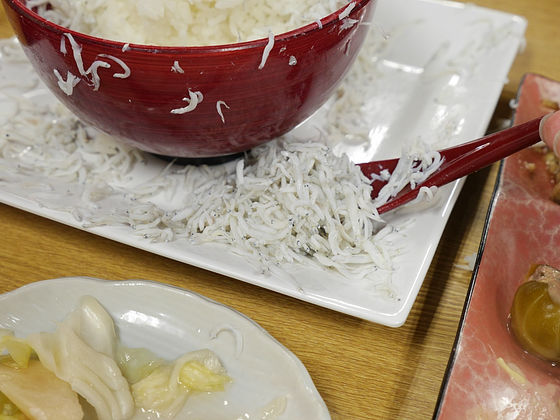 When being overwhelmed by Shira - don, it is OK to let the mouth feel refreshed with plums that are in Soy Sauce. Even if rice remains, it is delicious even if you eat it in the wasabi soup's small pot and eat it with wind, so it's also fun to enjoy a variety of taste changes.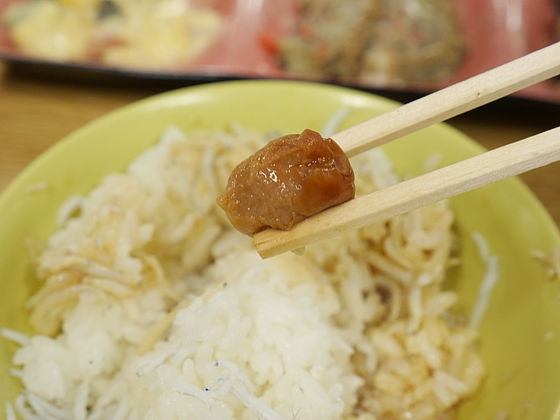 And here is also the recommended menu of the store "Awashuma bowl"Mini. Several kinds of shellfish are cooked with ginger or the like and are cooked in rice.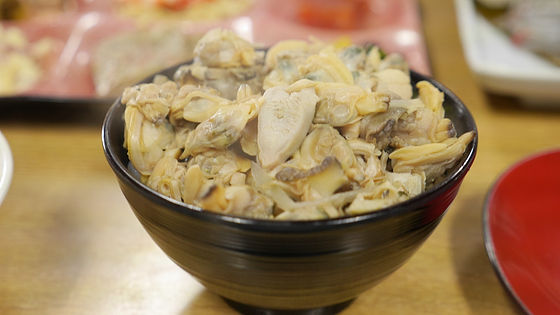 Again compared with the iPhone 5c. There was no impact as much as a shirred bowl.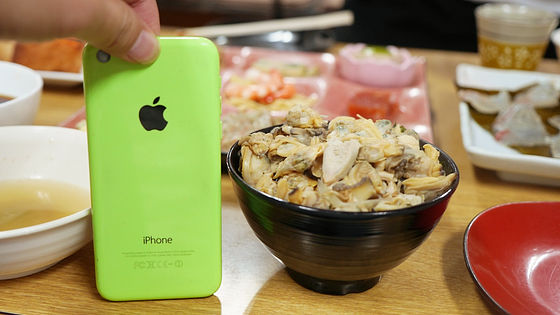 However, the taste is inevitably impact full. Taste is impregnated with shellfish such as soy sauce and ginger, and sweetened with sugar and clams, and the scent of the iso is also felt well. Because fresh shellfish is used, it was also exquisite and chewy enough to eat a mini-sized bowl in a blink of an eye.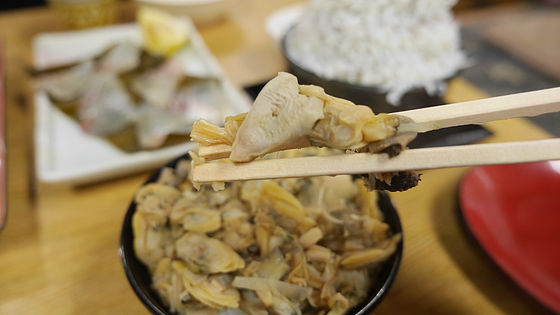 Beware of Shira-don and Awashima-don, I baked a sea urchin in a baguette and baked "ToastI forgot the existence of.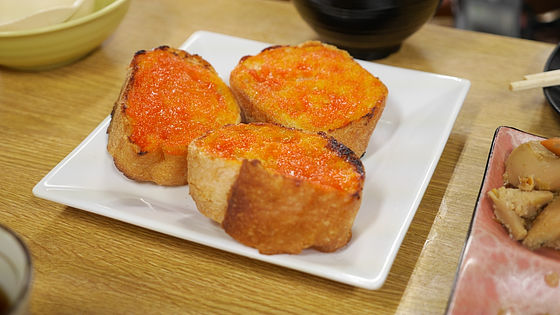 An appropriate amount of sea urchin is put on a crisp baguette and it is just right balance so we feel comfortable to eat. Under the sea urchin there was painted like butter, juicy was overflowing with "Jun" in the moment when you chewed up, it complemented the sea urchin 's delicacy.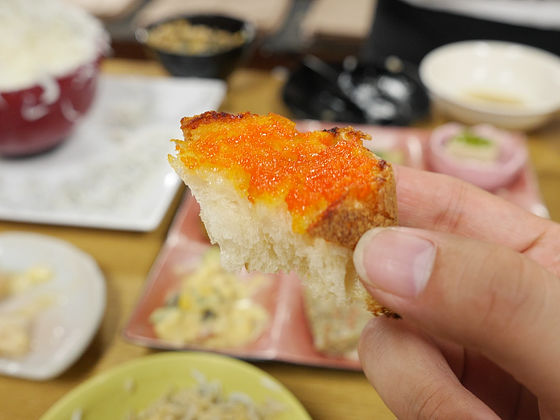 Three people came to visit this day, but I'm already full of tired cuisines. As a shark I put udon in a wasabi soup and eat it with shiro.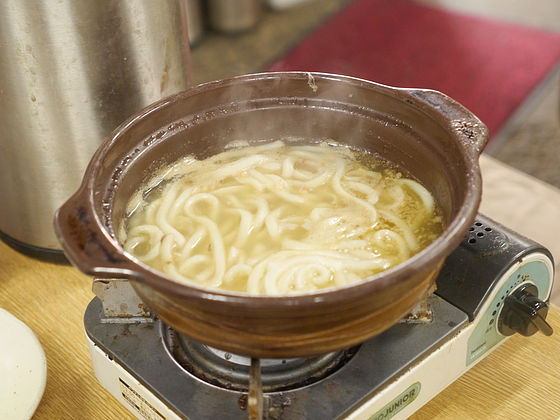 Udon is very ordinary "1 ball 10 yen" type udon, but it is perfect for sharks stained with wasabi soup noodles. When I ate wasabi with a choi, wonderfully and steadily udon sucked into my mouth.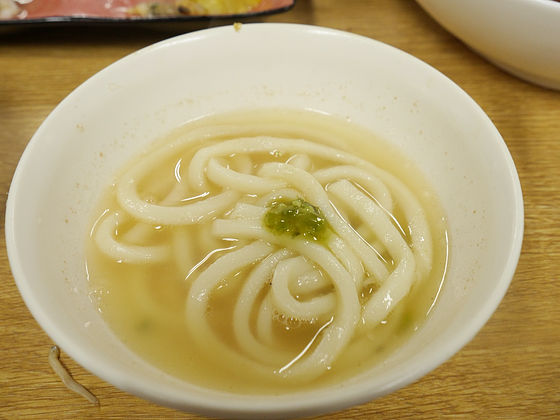 And, as shark's shark, I put rice which remained in the wasabi soup. The rich dashi soaked in the rice, it was able to eat deliciously also to the last here.



◆ Bonus: I also went to Awashima Shrine
As I mentioned at the beginning, the Mitsuyoshi store is located in the approach to Awashima Shinto shrine. I decided to visit the shrine when I am full of stomach.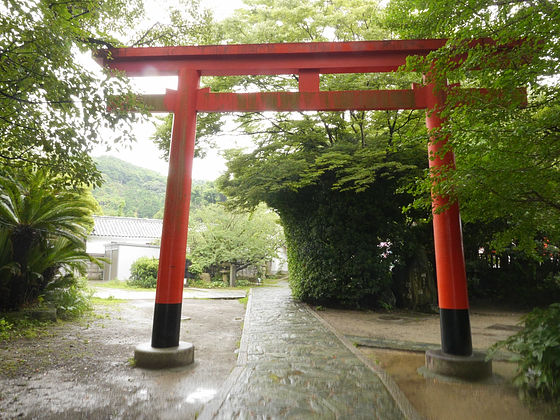 Awashima Shrine in Kata is said to be the headquarters of Awashima (island) shrine, Awashima shrine, Awaji shrine in all over Japan, and it is said that it is regarded as a shrine that is a venerable shrine. It is said that it is also known for the Needle Festival in February and the Hinagana in March, but there is no doubt that you will be overwhelmed by a certain scene in the precinct as you actually visit.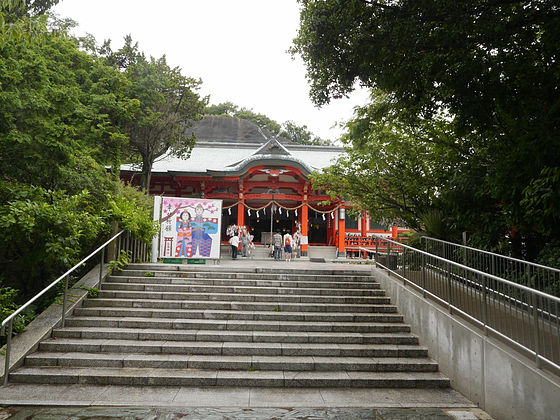 It seems that something is placed around the building even from a distance.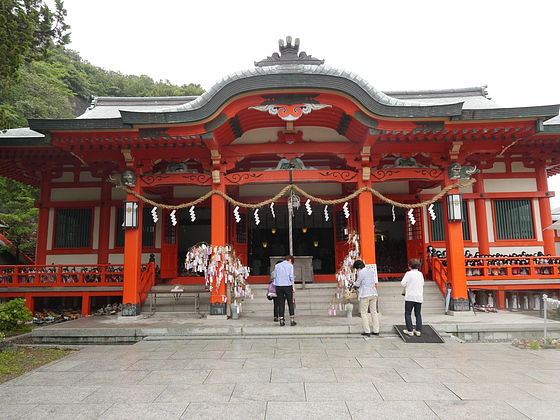 When approaching, the doll which became old everywhere in the precincts is put in place. In Awashima Shrine, it is said that they are serving dolls that are no longer used, and that number is as large as 20,000.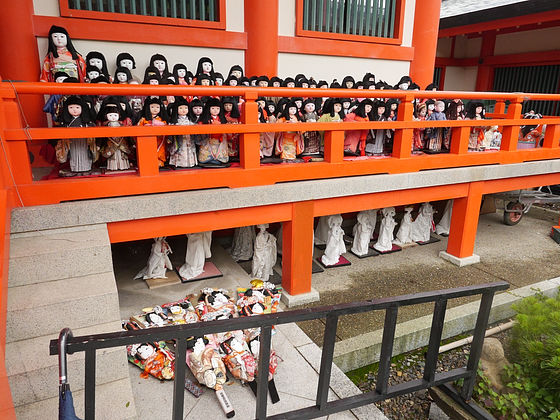 From an old-fashioned Japanese doll to a Western-style doll, not only a doll but also an ornament of zodiac and a carving of a bear often seen in Hokkaido souvenir are put.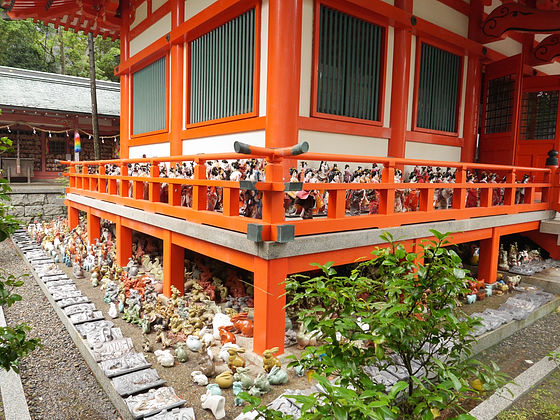 A large group of lucky cats were staring at here from behind the grass. When visiting Mitsuko shop, it seems to be good to visit Awashima Shrine just a little stretched out.