I tried "Petit salt jam" in which "KIRIMI chan" became sweet and sour soft candy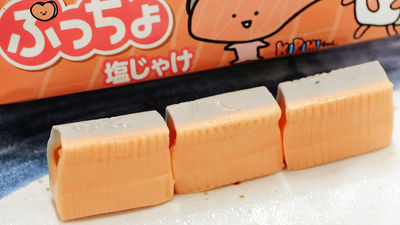 Sanrio's "KIRIMI-chan" which characterizes salmon fillets collaborates with sweets peaches and "Puccho salt taste"Has appeared from Monday, July 6, 2015. I bought it and tried it as I was wondering what it is like with the taste of KIRIMI chan.

UHA Taste Sugar Product Catalog Puttin KIRIMI-chan Salt sharp taste
http://www.uha-mikakuto.co.jp/catalog/puccho/pu127.html

Puccho salt taste | UHA taste sugar
http://www.puccho.jp/kirimichan/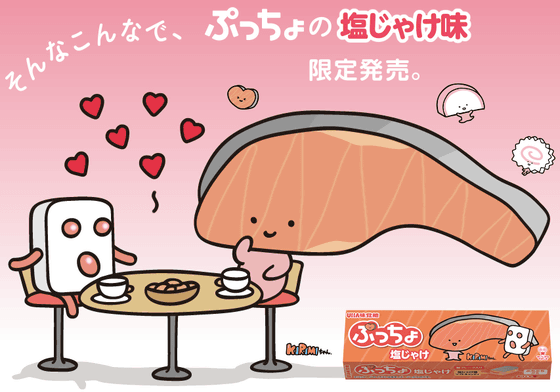 The package of "Puccho salt juice" is a salmon pink one color, a stylish specification that a whitish line like a salmon fillet is drawn.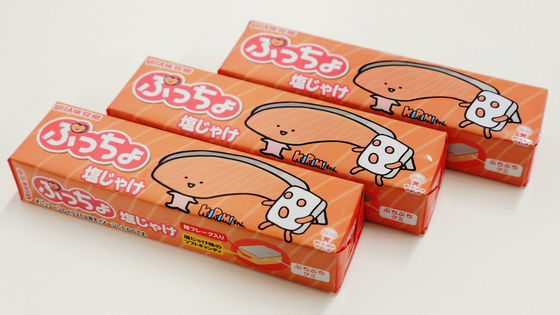 KIRIMI-chan of the heart type with semi-voiced sign of "Pu" of "Pucho logo" logo.I also feel sticking to where it is designed.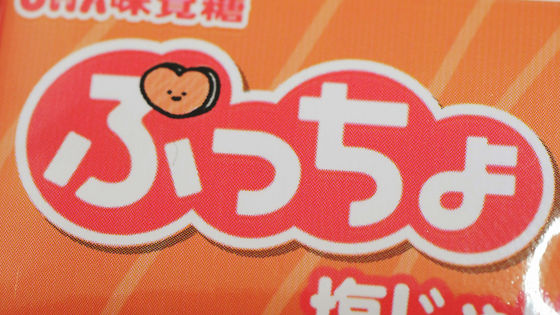 Puccho salt juice taste is that salty flakes and citrus puffed gumi are contained in soft candy with salt sharpness. Soft candy is a two layer structure of grayish part of grilled fish and pink color of salmon.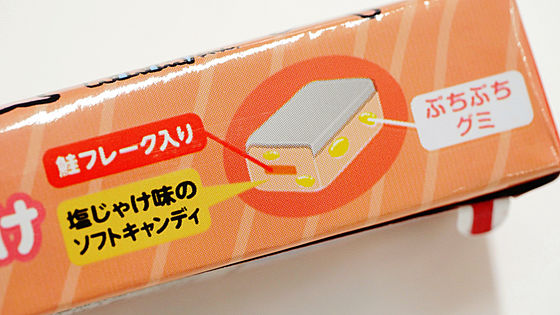 In raw materials, the names of unknown ingredients such as salmon flakes, salmon extract, bonito extract, etc. are listed side by side.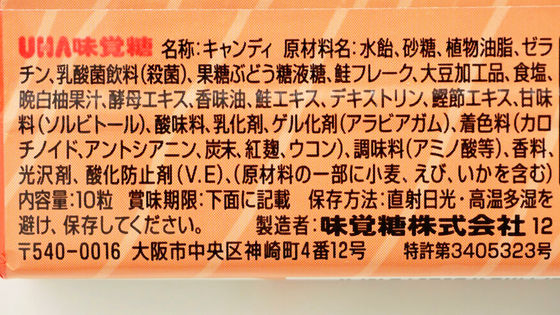 The calorie is 194 kcal per 10 capsules per package, about 19 kcal per grain.




I took out the contents. When wrapped in a wrapping paper, there is nothing wrong with the normal peach.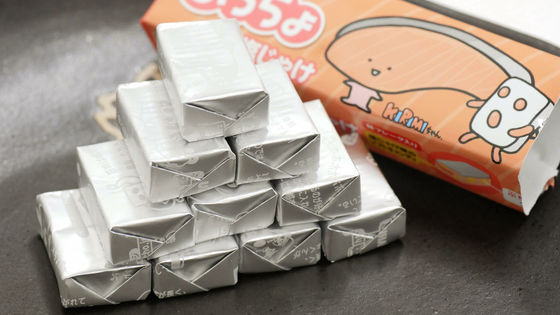 Peel off the wrapping paper and meet with Plutty Salt Sharpness. Soft candy in gray & pink is a rare color as a sweet but at the time of peeling off the packet, especially smell of salmon etc can not be felt, it looks like ordinary soft candy.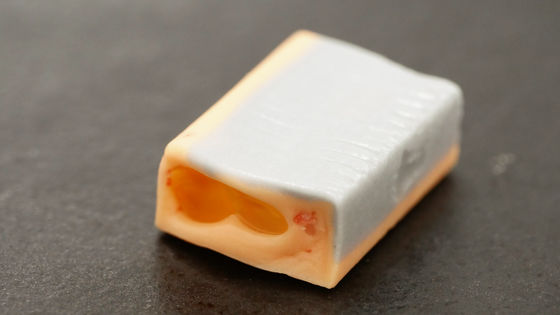 You can see orange puffing gummi and salmon flakes at places of soft candy. When I ate it, the citrus flavor of Pucchini gummi was on the front and it was finished to be eaten as a sweet little sweet like salt lemon or salty lychee without discomfort. Sometimes I hit salmon flakes when I was soft candy, but I could hardly feel the fishy flavor.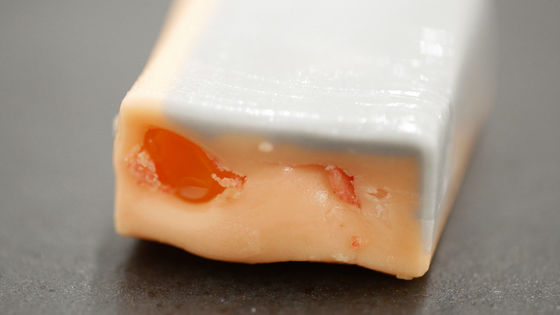 As I cut the peach thinly, it is quite close to the appearance which looks like "salmon fillet" and because the salty flake's taste can be tasted direct, not only the appearance but also the taste is definitely "salt juice", so salmon If you want to enjoy the flavor, try cutting cuts and it looks good.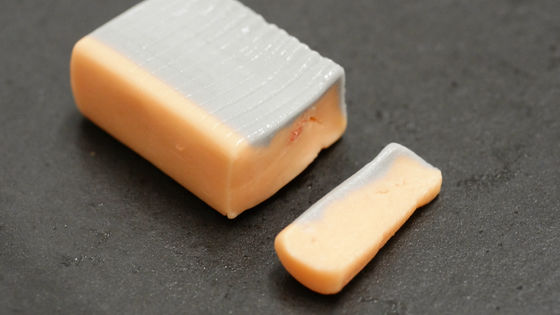 Pucho salty taste is on sale for 108 yen including tax.