Payment verdict for Apple's patent compensation of 64 billion yen dismissed, the monetary amount was reviewed again

ByTori Rector

The $ 533 million dollar (about 64 billion yen) reparation payment verdict commanded to Apple regarding infringement of 3 patents on songs and video distribution services was rejected and the hearing was redone It was decided to be. In this case, we request a large amount of reparation from large companies based on our own patented technologyPatent trollThere are entrepreneurs about issues related to companies called.

Apple persuades U.S. judge to void $ 533 million iTunes award | Reuters
http://www.reuters.com/article/2015/07/08/us-apple-smartflash-damages-idUSKCN0PI1GJ20150708

US Judge Receives $ 533 Million Done Payment Verdict to Apple for Re-examination | Money News | Stock Market | Reuters
http://jp.reuters.com/article/stocksNews/idJPL3N0ZO4NW20150708

The judge of the United States District Court on July 8, 2015, decided to reject the verdict which had asked Apple for payment of 532.9 million dollars (about 64 billion yen) and decided to redo the hearing . It is announced that rehearing on the amount of compensation will be done on September 14, 2015.

This patent infringement litigation against Apple is a patent licensing company "SmartFlash"It is said that Apple is infringing three patents such as data storage technology of mobile terminal owned by the company and digital rights management (DRM) technology related to settlement system , Seeking compensation for compensation of $ 852 million (about 103 billion yen). Apple argues that the damage amount is less than $ 4.5 million (about 545 million yen) in response to this complaint, and there was a large gap between the two, but in February 2015 the federal The jury was ruling on content that almost approved SmartFlash 's claim.

Apple Told by Jury to Pay $ 532.9 Million in Patent Trial - Bloomberg Business
http://www.bloomberg.com/news/articles/2015-02-25/apple-told-by-jury-to-pay-532-9-million-in-gaming-patent-trial

Verdict that orders Apple to pay 533 million dollars - Three patents infringed - CNET Japan
http://japan.cnet.com/news/business/35060940/

Judge Rodney · Jillstrup who was in charge of the hearing decision on this time said that the explanation for the jury making the verdict raised a biased understanding of the amount of damages about. Apple has not announced a comment on the judge 's decision, but in the statement addressed to CNET it said that "Smartflash" uses "the system" on the one hand as follows.
"Smartflash does not manufacture products and employees, they are trying to gain royalty from the technology Apple invented using patent system, despite not creating employment and the fact that the United States does not exist There is no choice but to bring this dispute to the higher courts in order to refuse to take away the money gained by the ideas we invented over the years by such companies. "
Bradley Caldwell, one of SmartFlash's side lawyers, said he did not announce a comment. A trial will be held on September 14th at Tyler Texas, where SmartFlash is based, and hearings on accreditation of damages are to be held.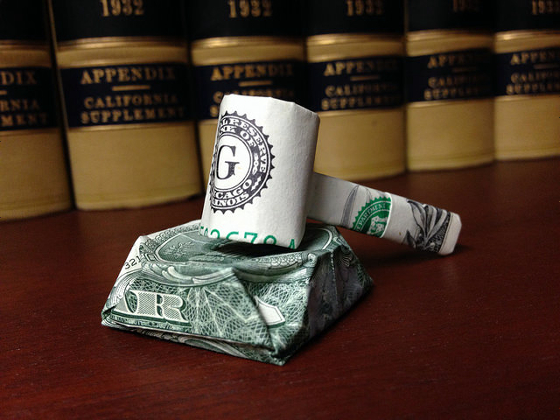 ByGlenn Sapaden